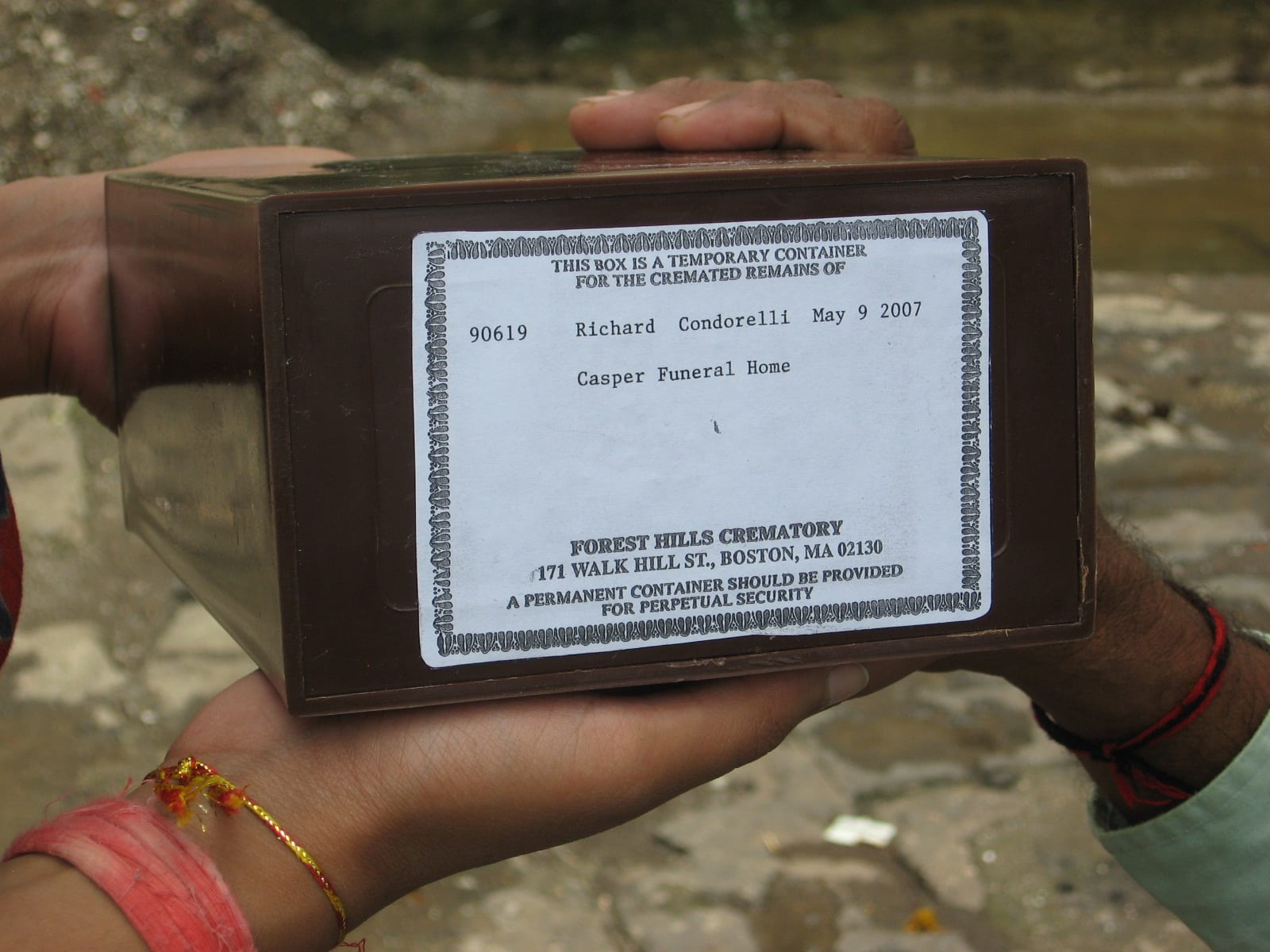 The inception of the Richard Condorelli Memorial Foundation came to be in an unexpected manner. It all began with Mr. Richard Condorelli who was a longtime patient of Dr. Patel for over fourteen years. Through intellectual discussions and friendly conversations, Mr. Condorelli soon became like a fatherly figure to Dr. Patel. Neither one knew at the time that their friendship would lead to the conception of such a foundation.
When Mr. Condorelli passed away from acute kidney failure in April of 2007, Dr. Patel took it upon himself to take care of his funeral arrangements and services since he had had no immediate family. Dr. Patel traveled to India and honorably disposed of his remains at Panchvati in Nasik, Maharashtra. It was during the road trip from Surat to Nasik that the serenity and beauty of Dang caught Dr. Patel's attention. On his way back from Nasik, a chance meeting with a government officer in Ahwa informed him of the urgent need for healthcare in the region. It was then that Dr. Patel became inspired to determine a way to better the lives of the region's inhabitants.
A few months later, Dr. Patel received a letter from Mr. Condorelli's attorney informing him that Mr. Condorelli had left him with about $100,000. Dr. Patel was truly shocked by this unexpected gift and he decided to put the funds to good use. Inspired to create a change in the impoverished district of Dang, Dr. Patel used the funds entrusted to him to found Richard Condorelli Memorial Foundation named in honor of his long time patient and friend; thus the project was conceived.
After a long battle with different local and state officers and with firm encouragement and support from Shree Narendrabhai Modi, an adequate piece of land was purchased from the government to build a permanent healthcare facility with world-class amenities—a place where we all can be very comfortable treating patients and serving the community in different ways. Several of Dr. Patel's close physician and dentist colleagues in India provided moral support and guidance during the early phase of planning and construction. With the initial seed money from Mr. Condorelli and much of Dr. Patel's own funds as well as many generous contributions from family members, relatives, personal friends, and other patients the project began to take shape. Construction has been steadily progressing and Dr. Kiran C. Patel Multi-Specialty Hospital is now almost fully completed.