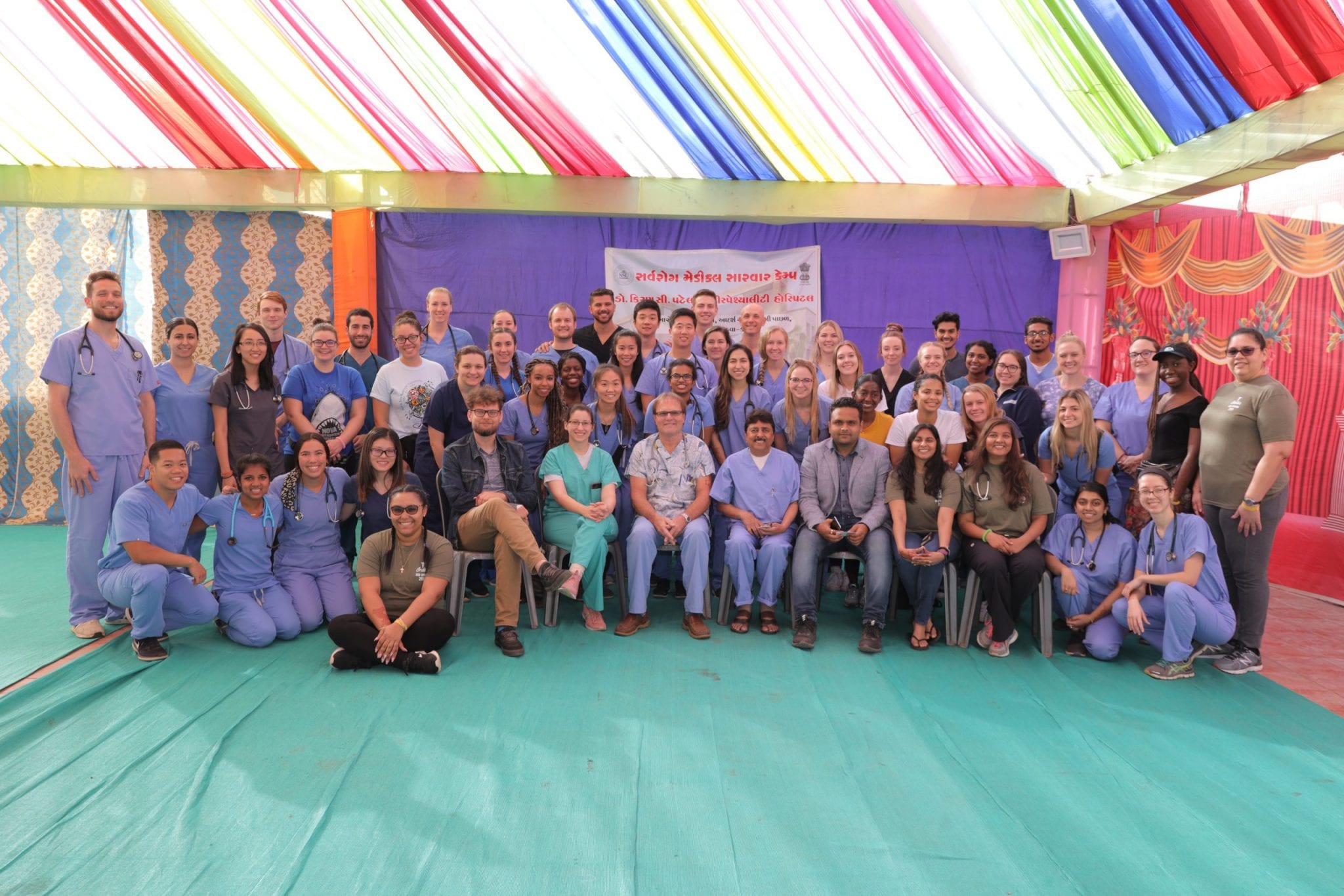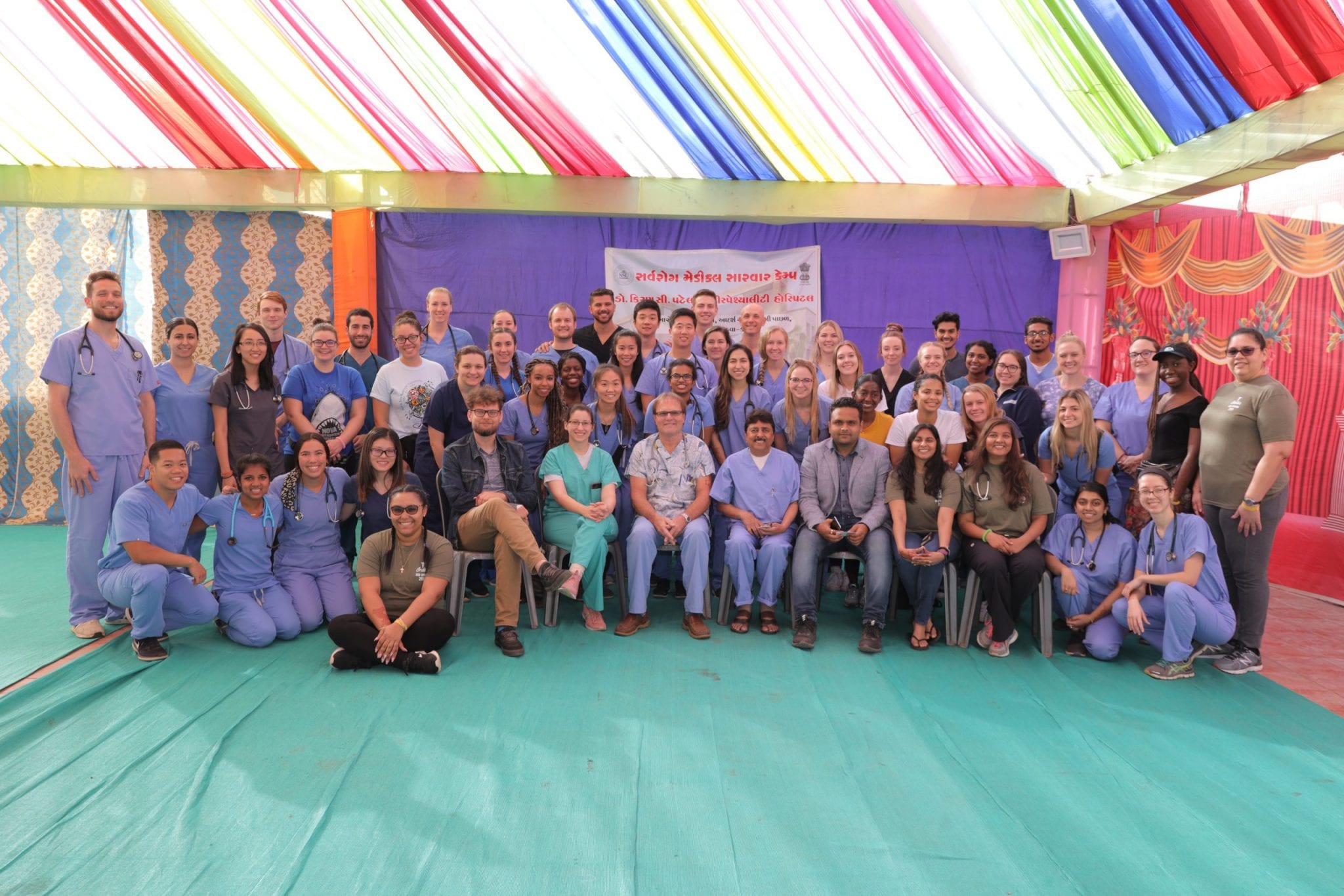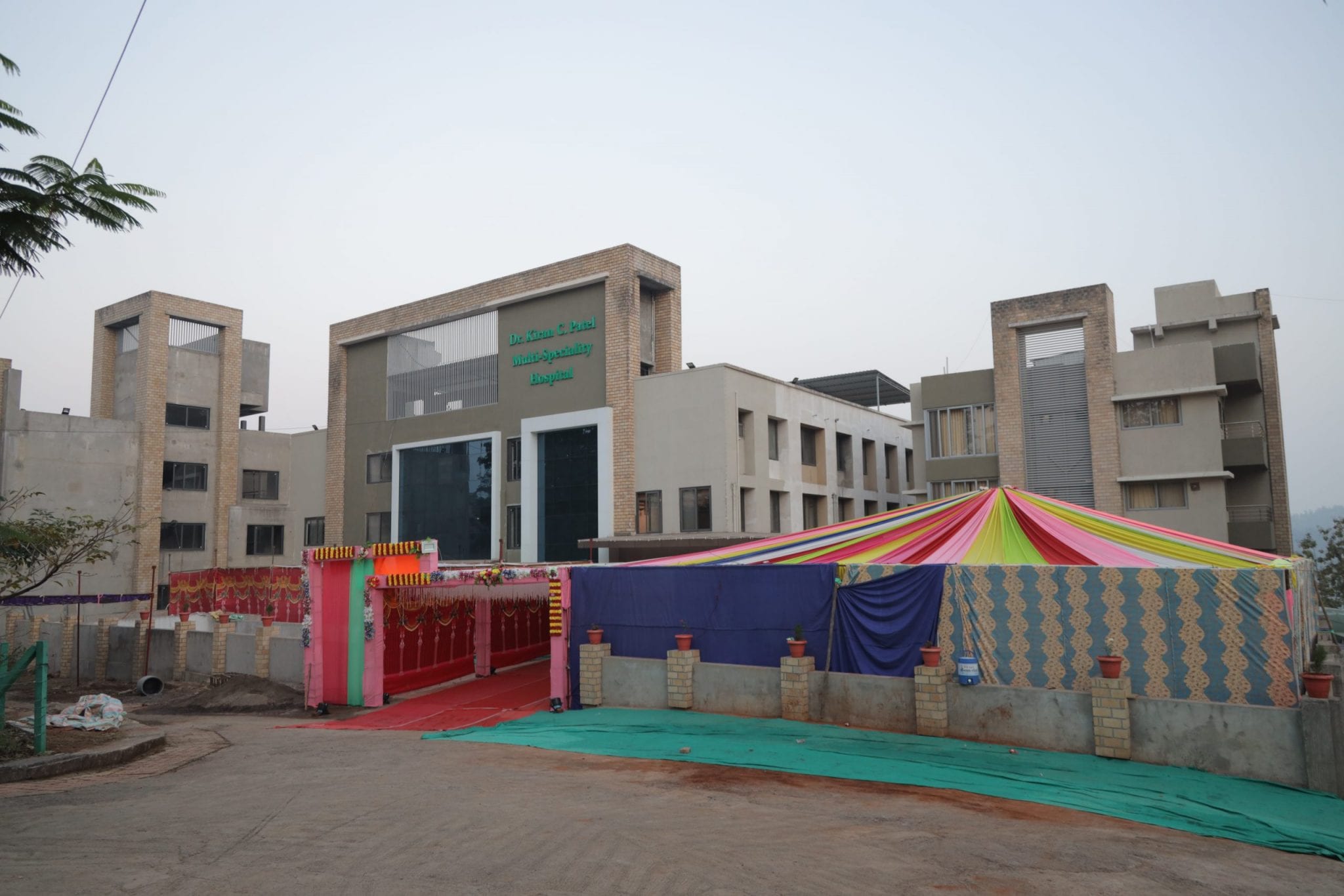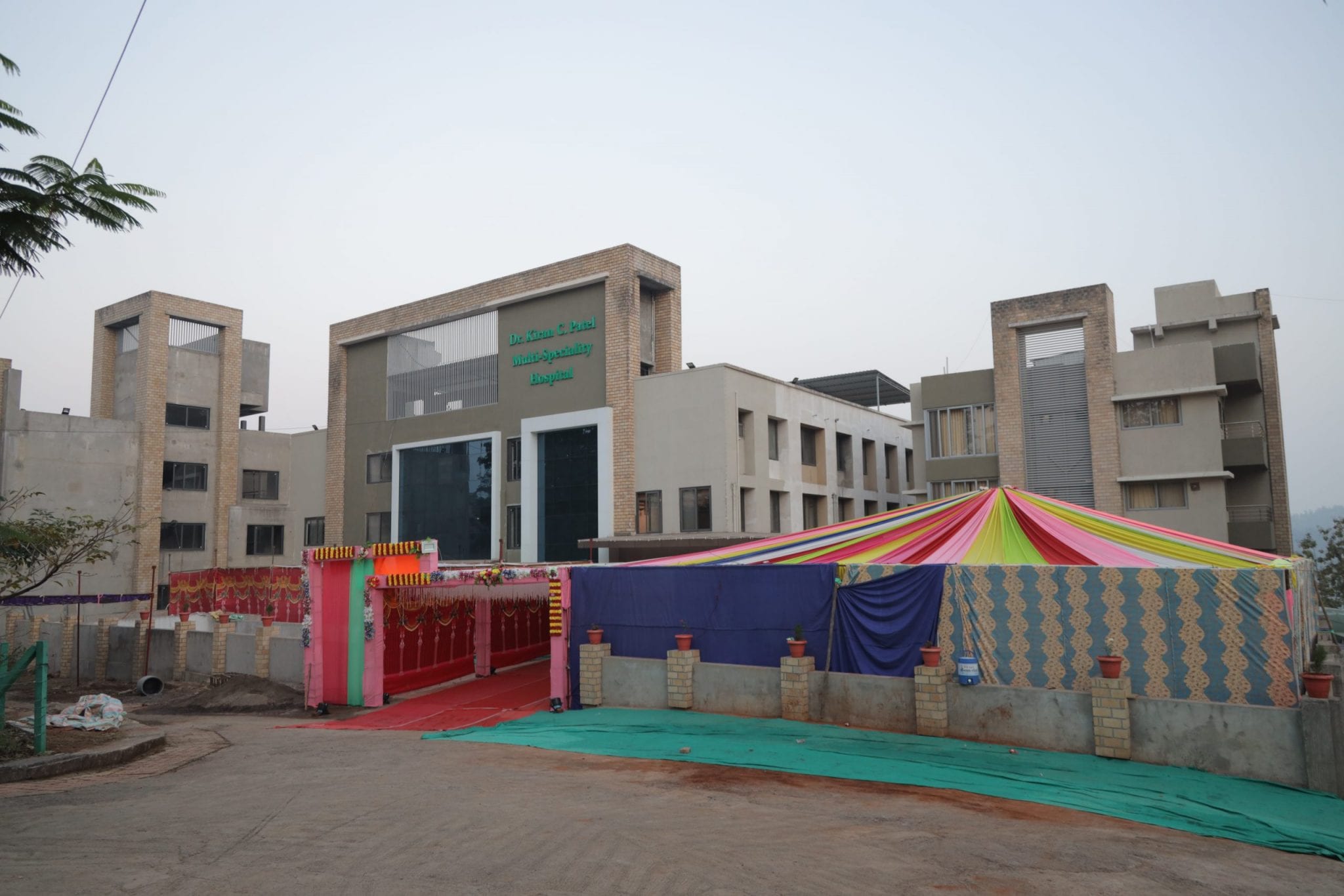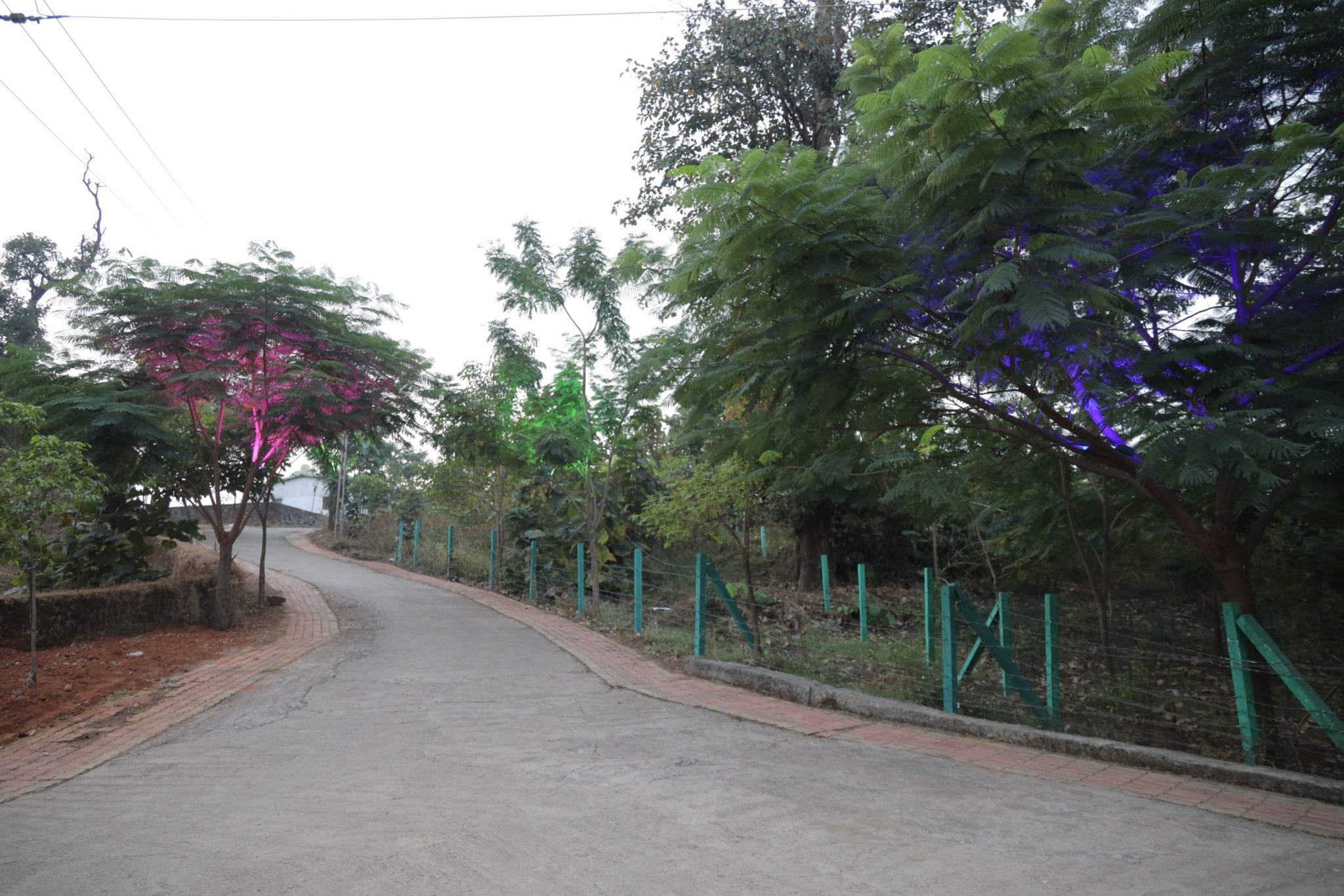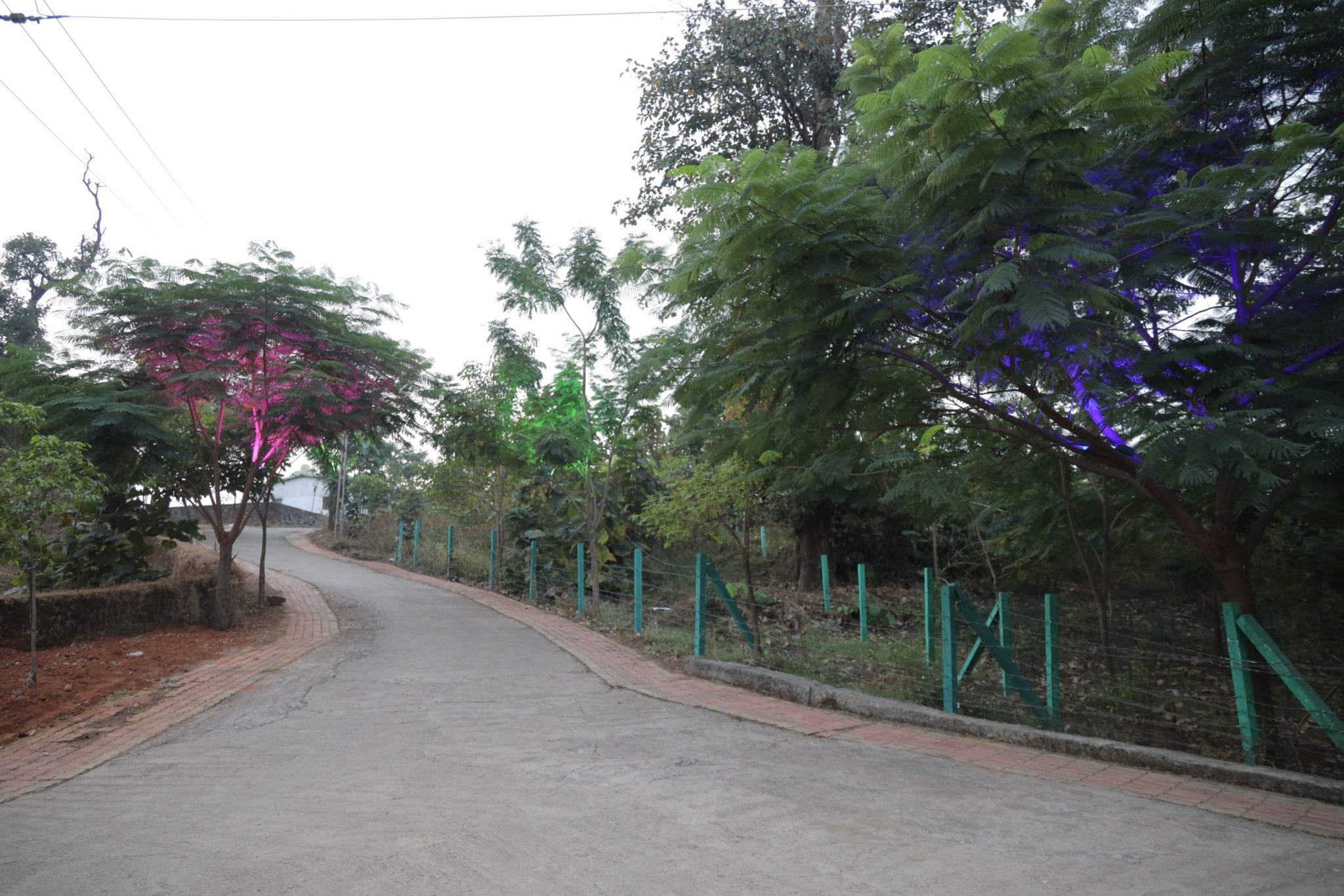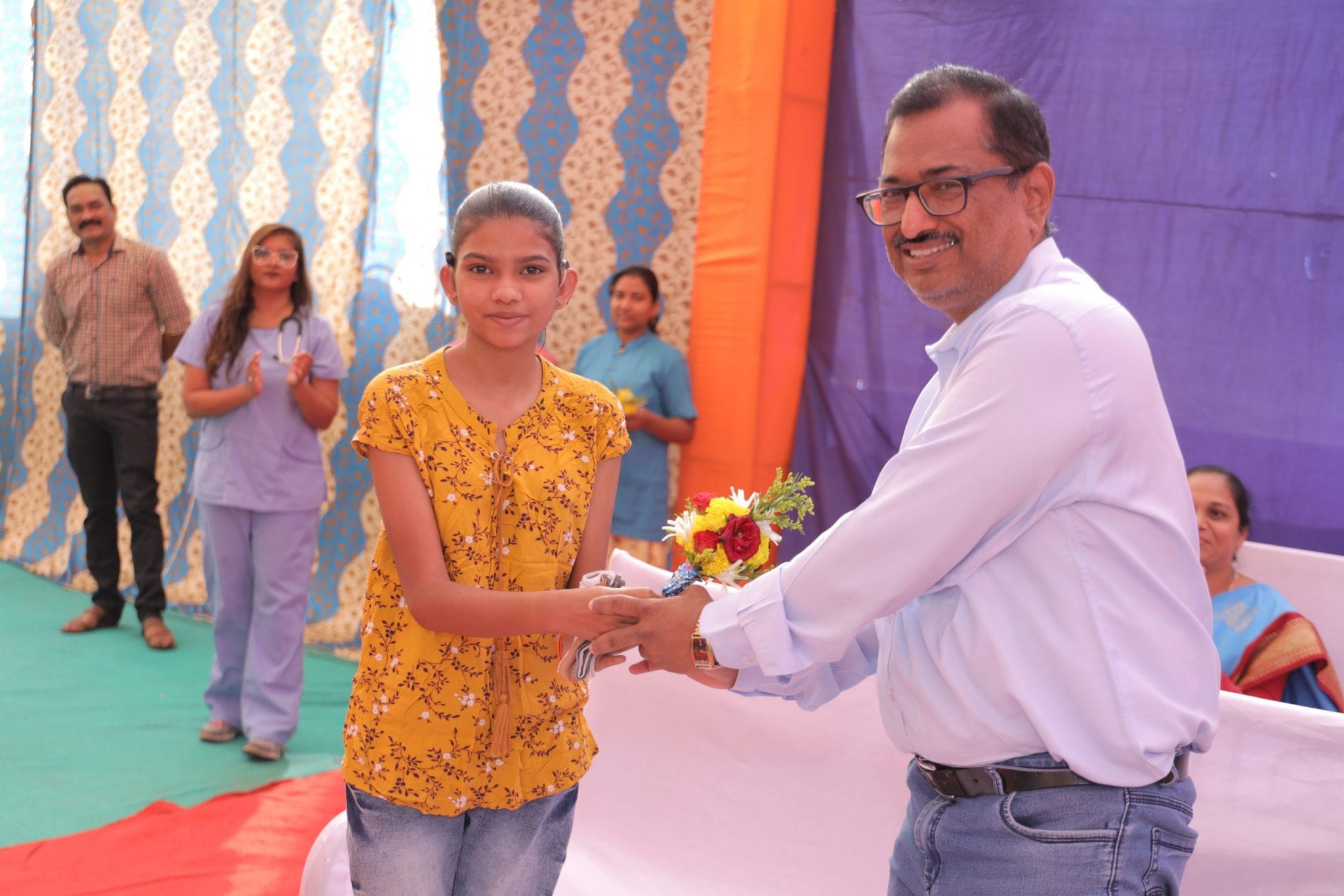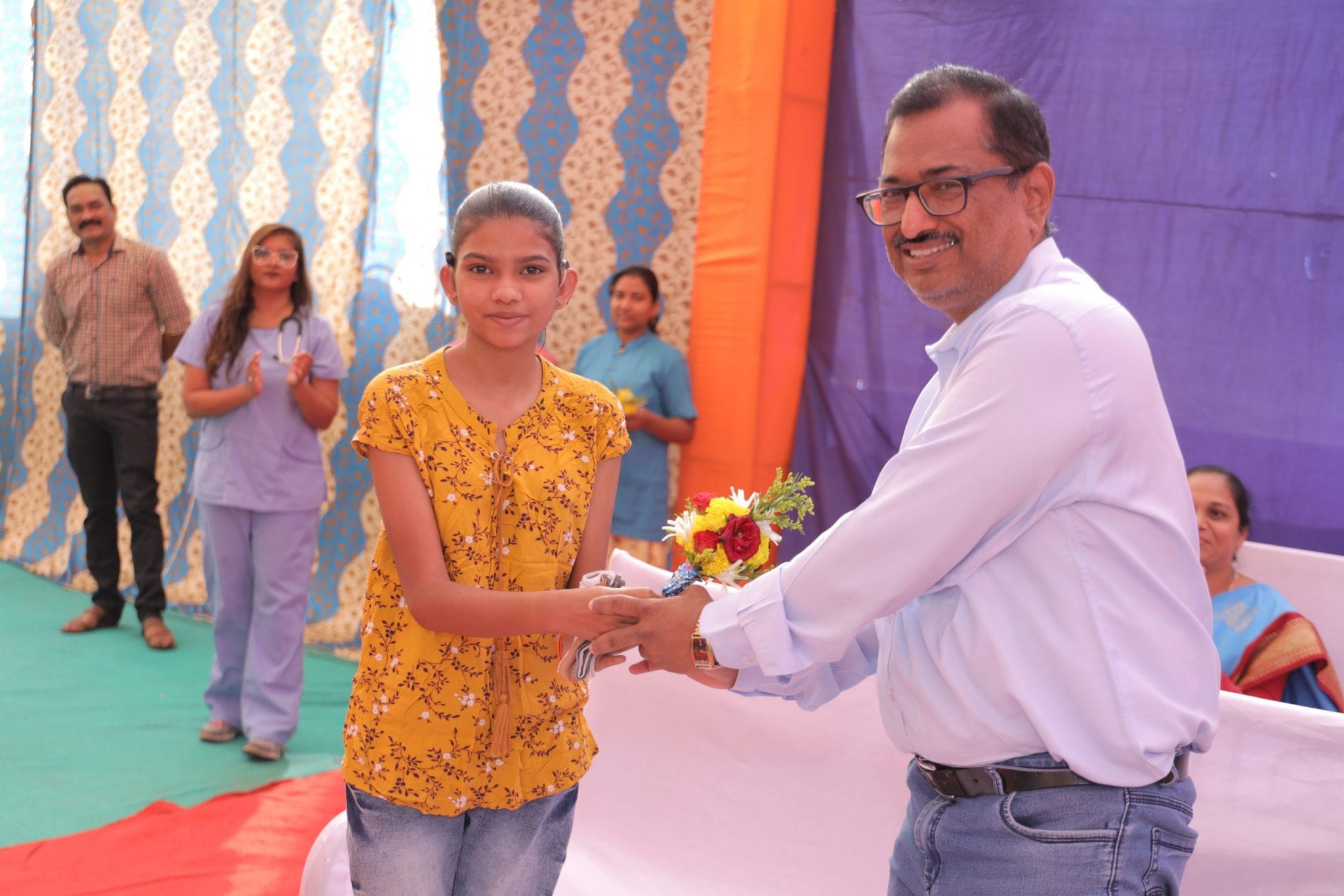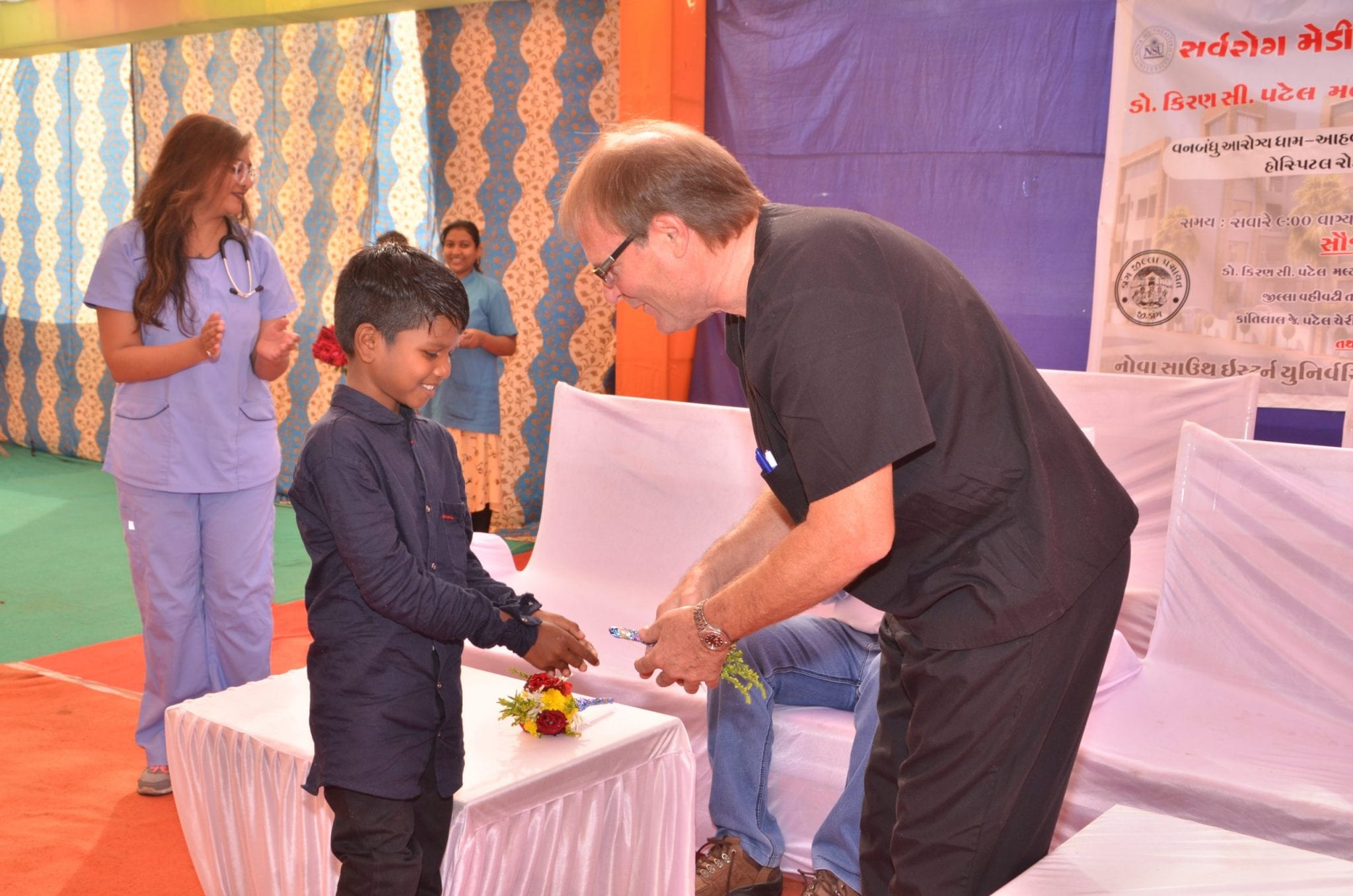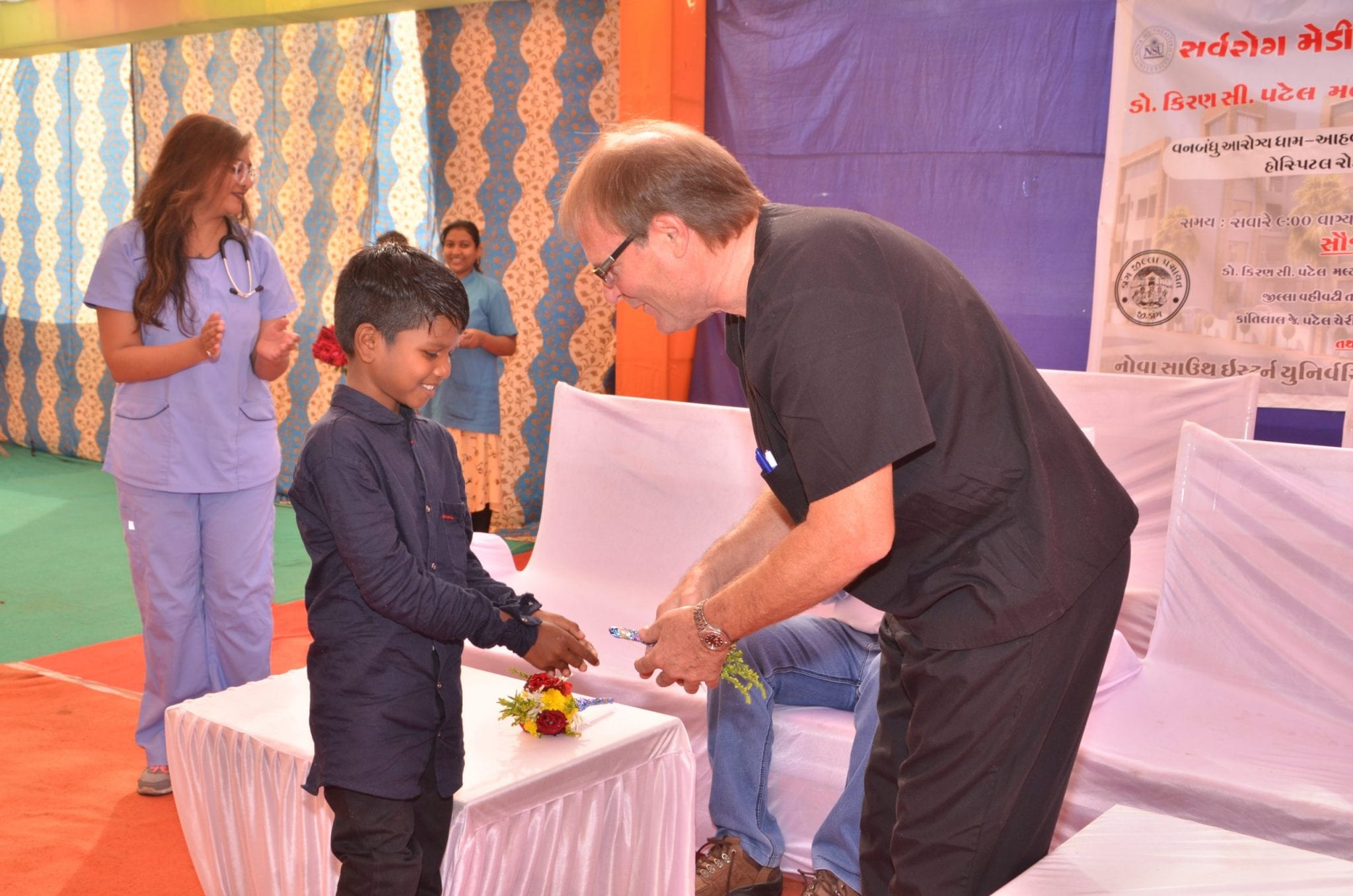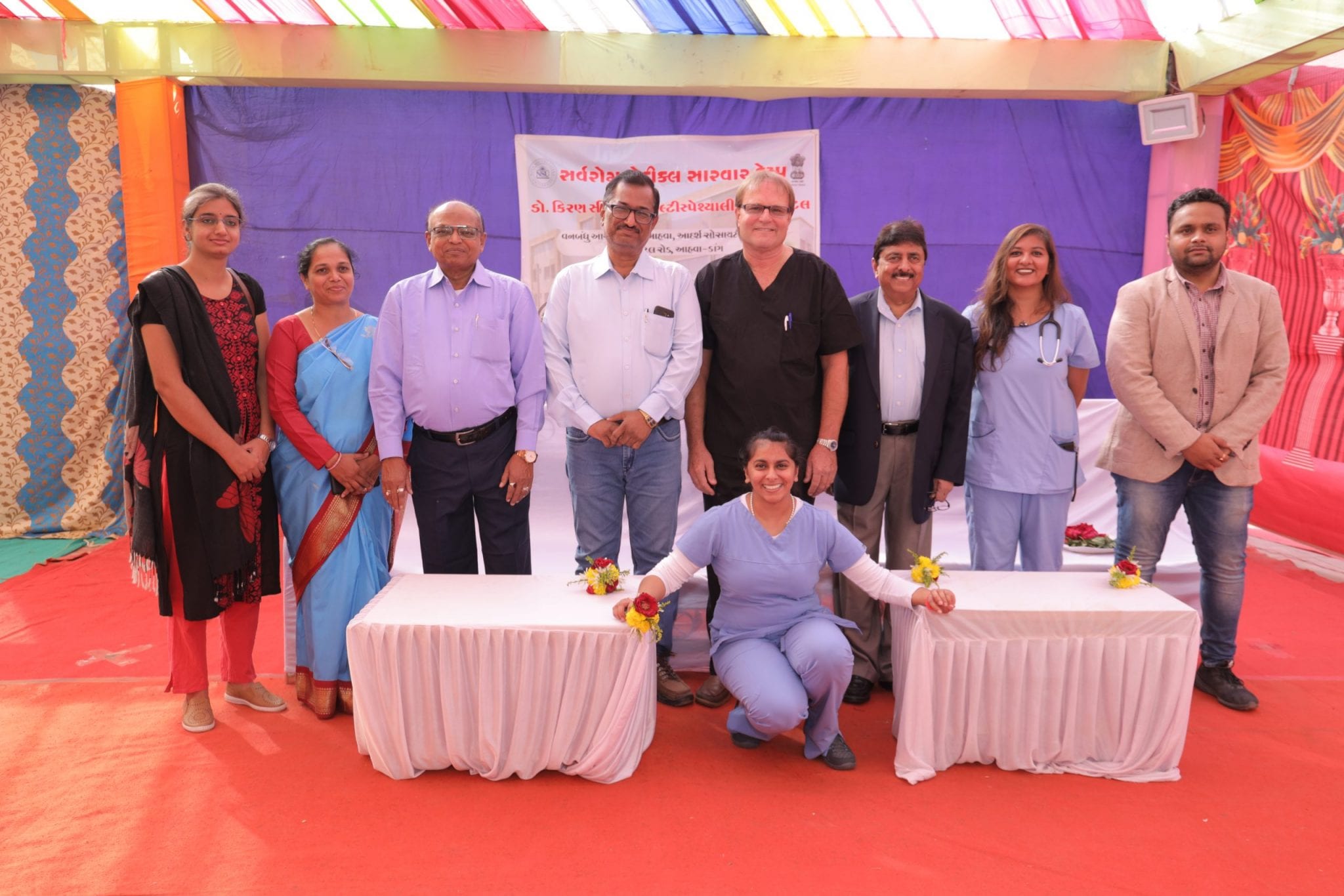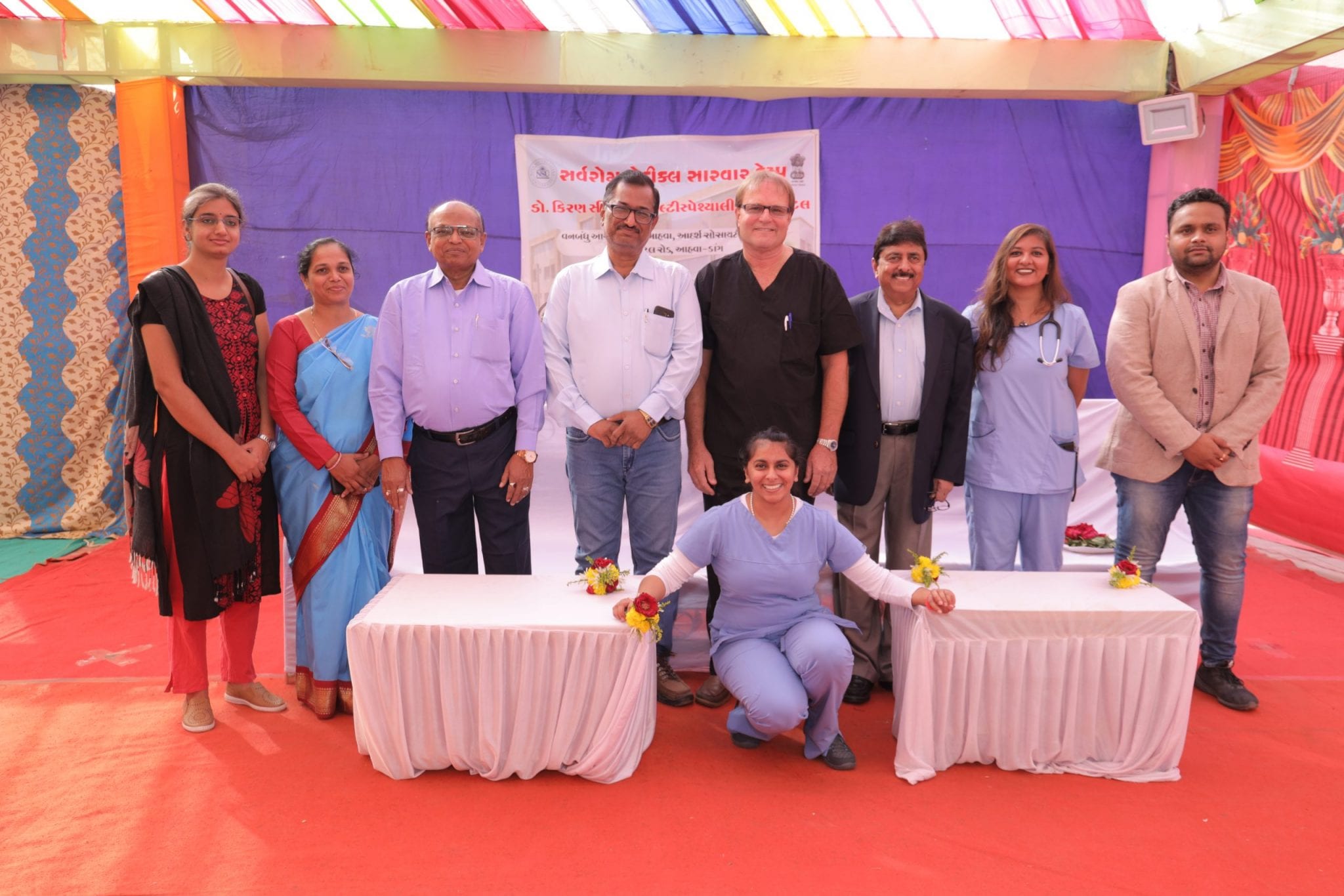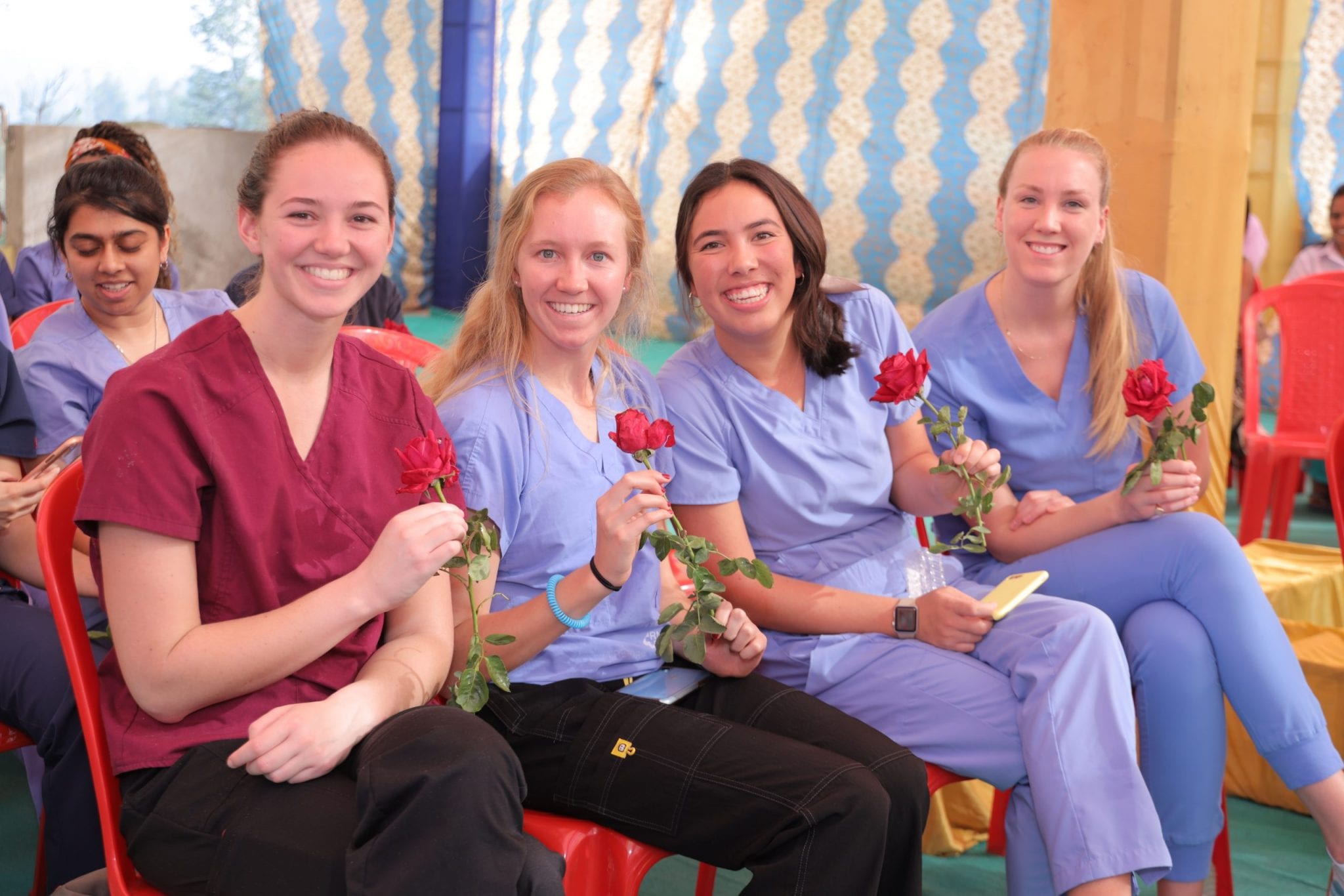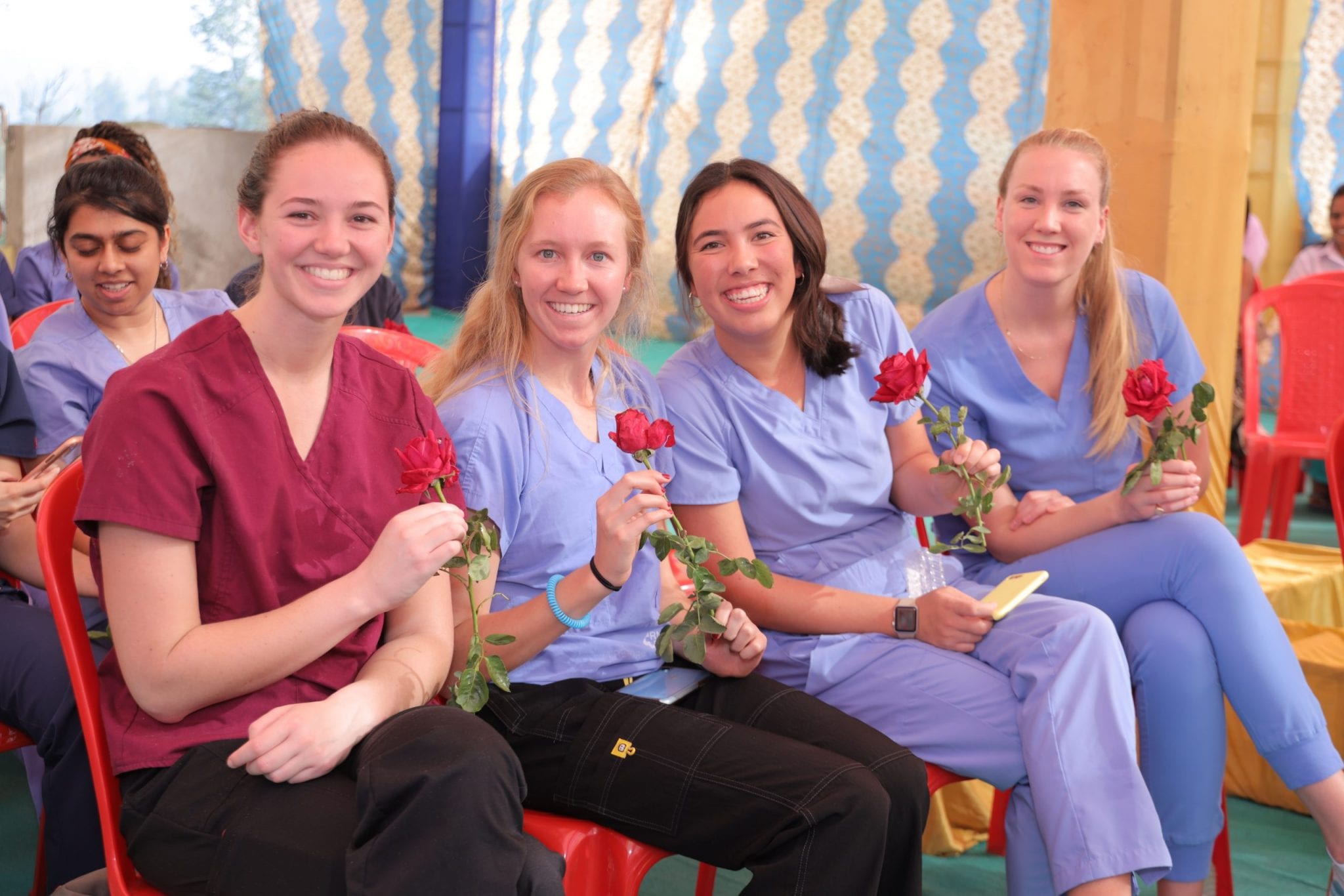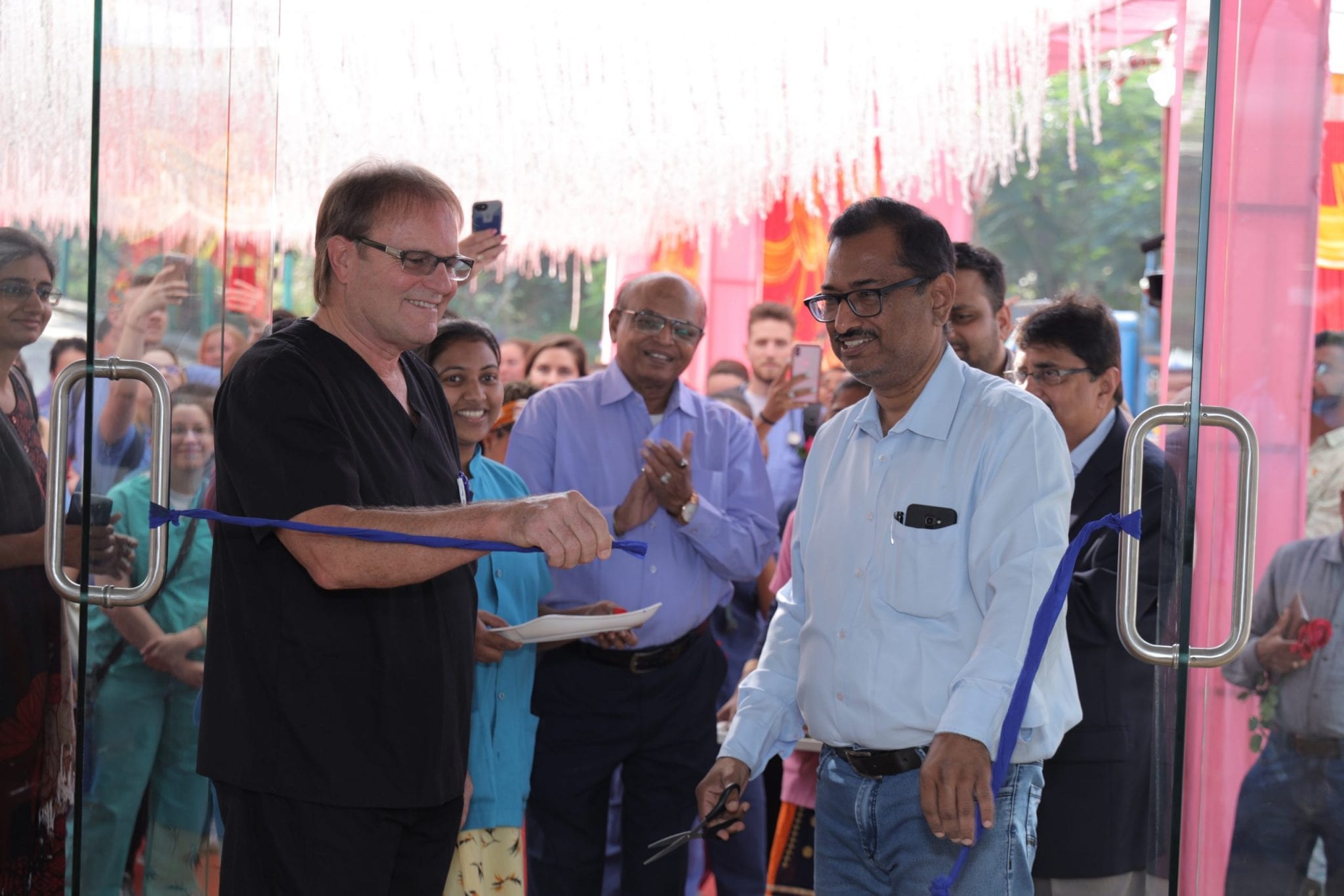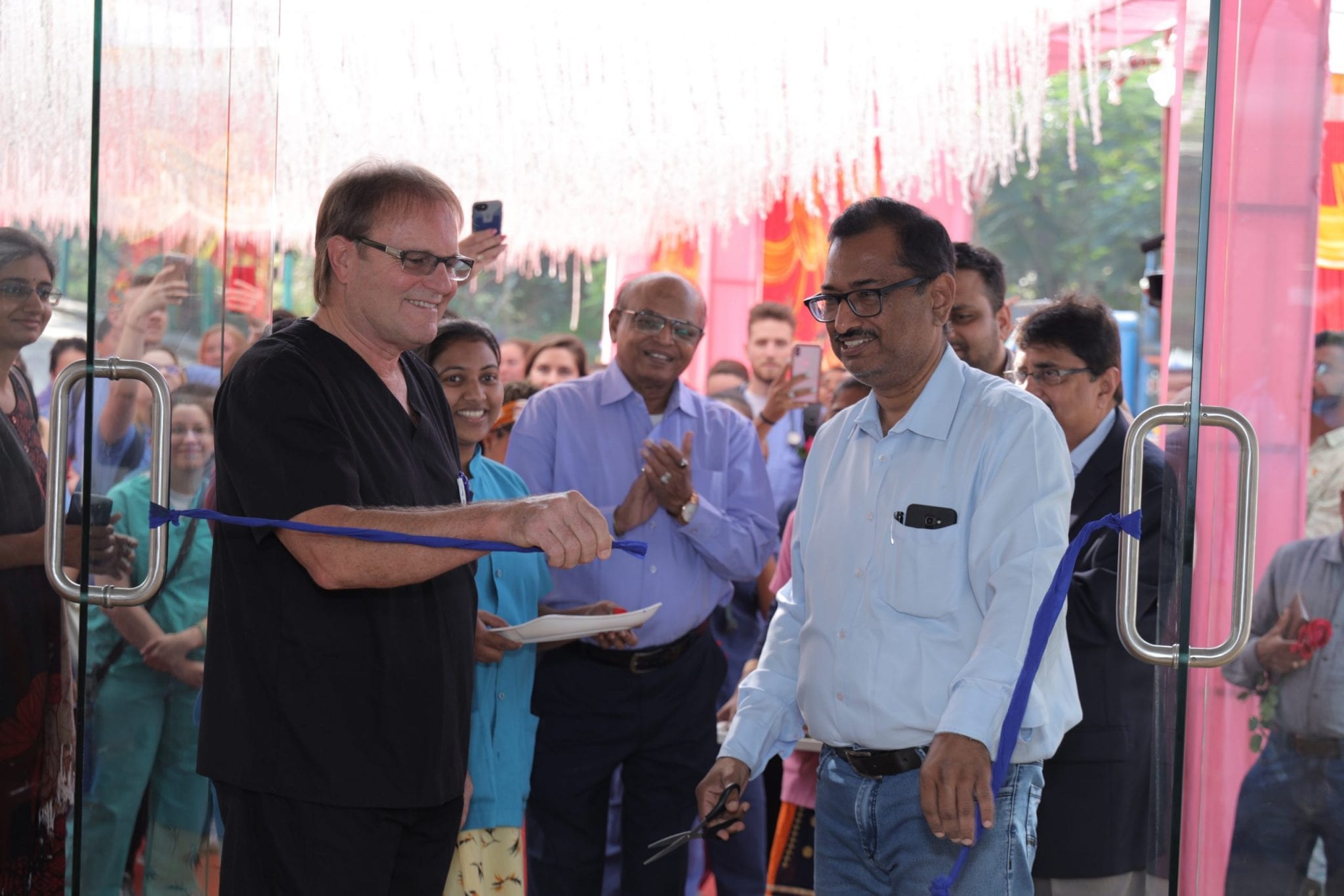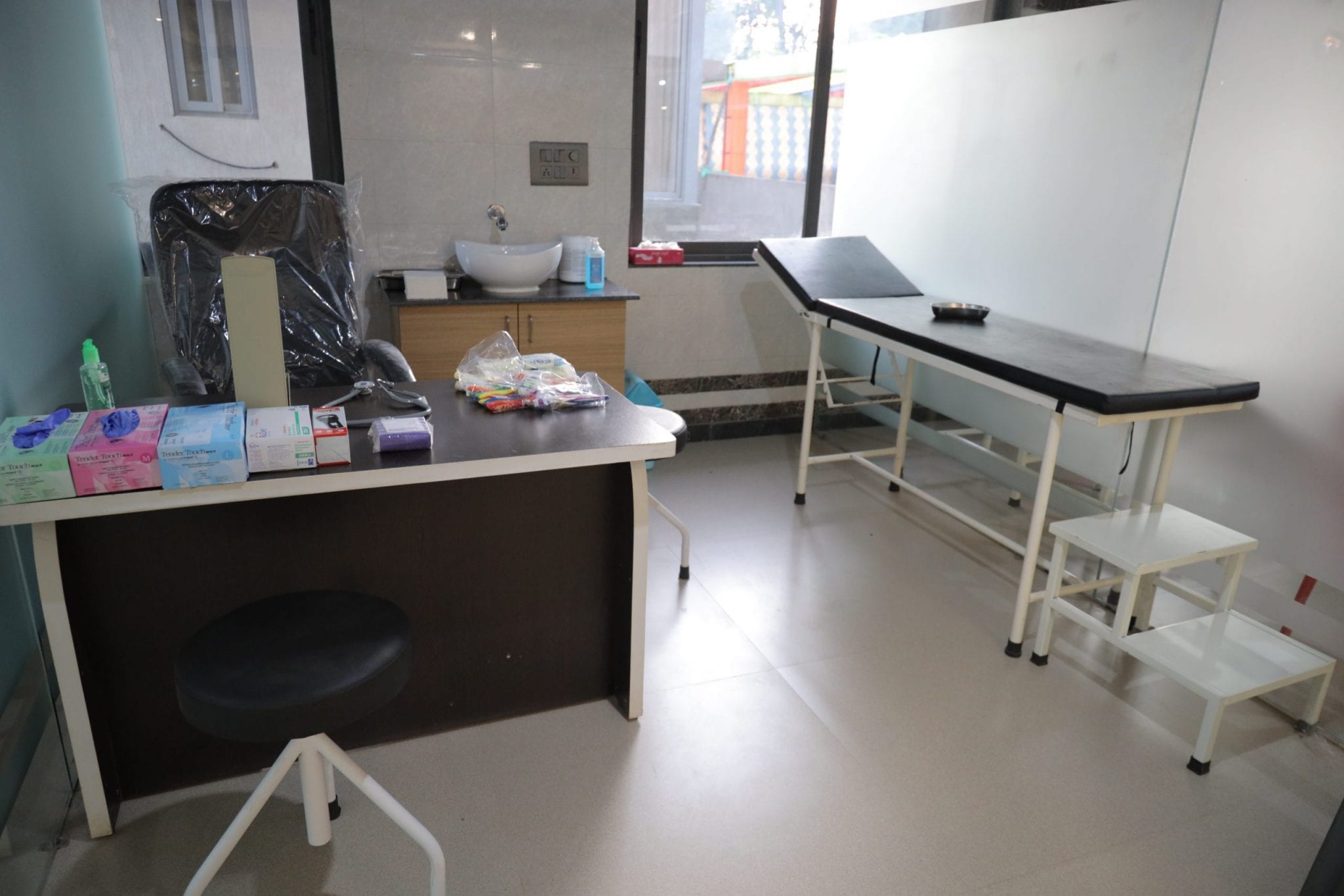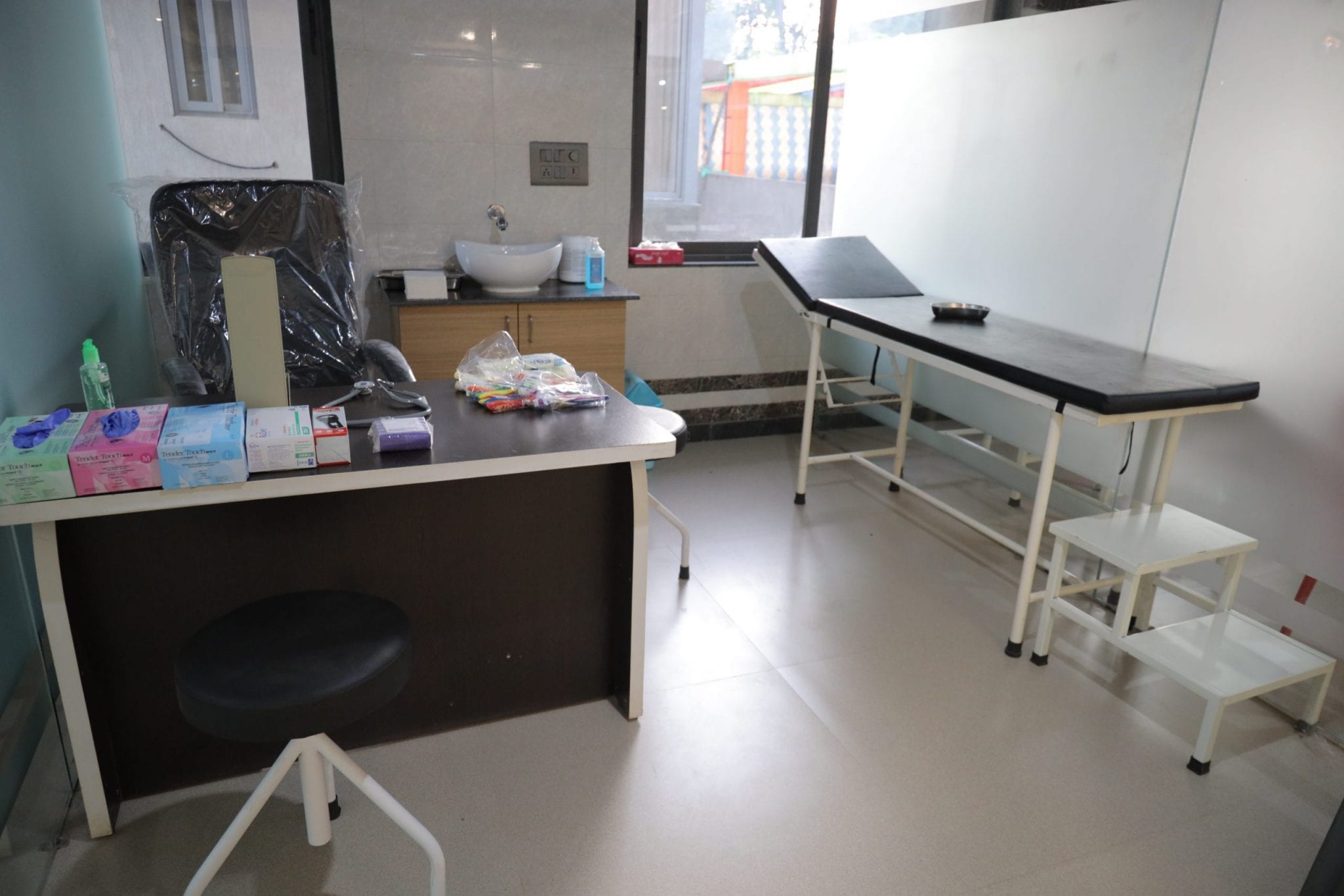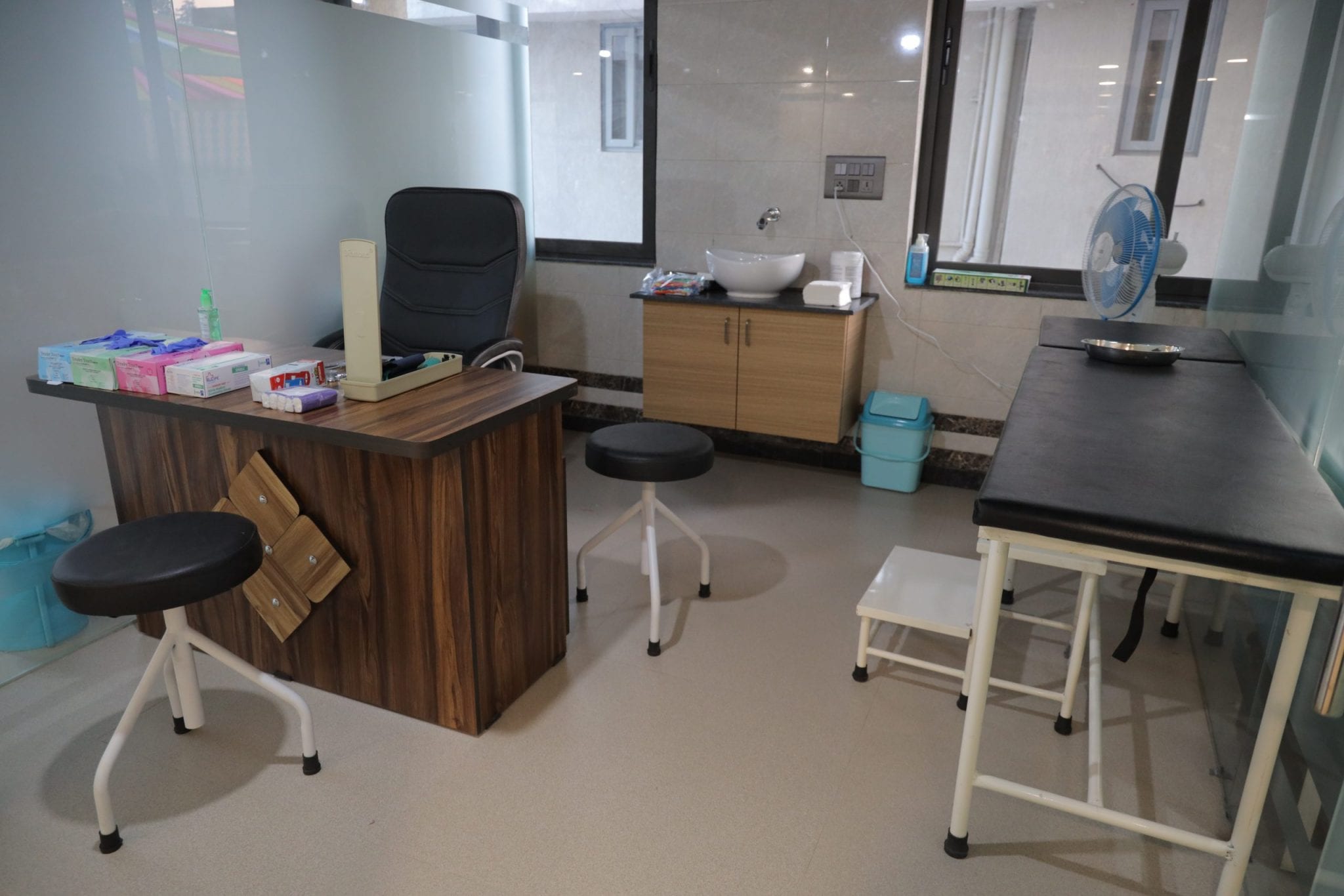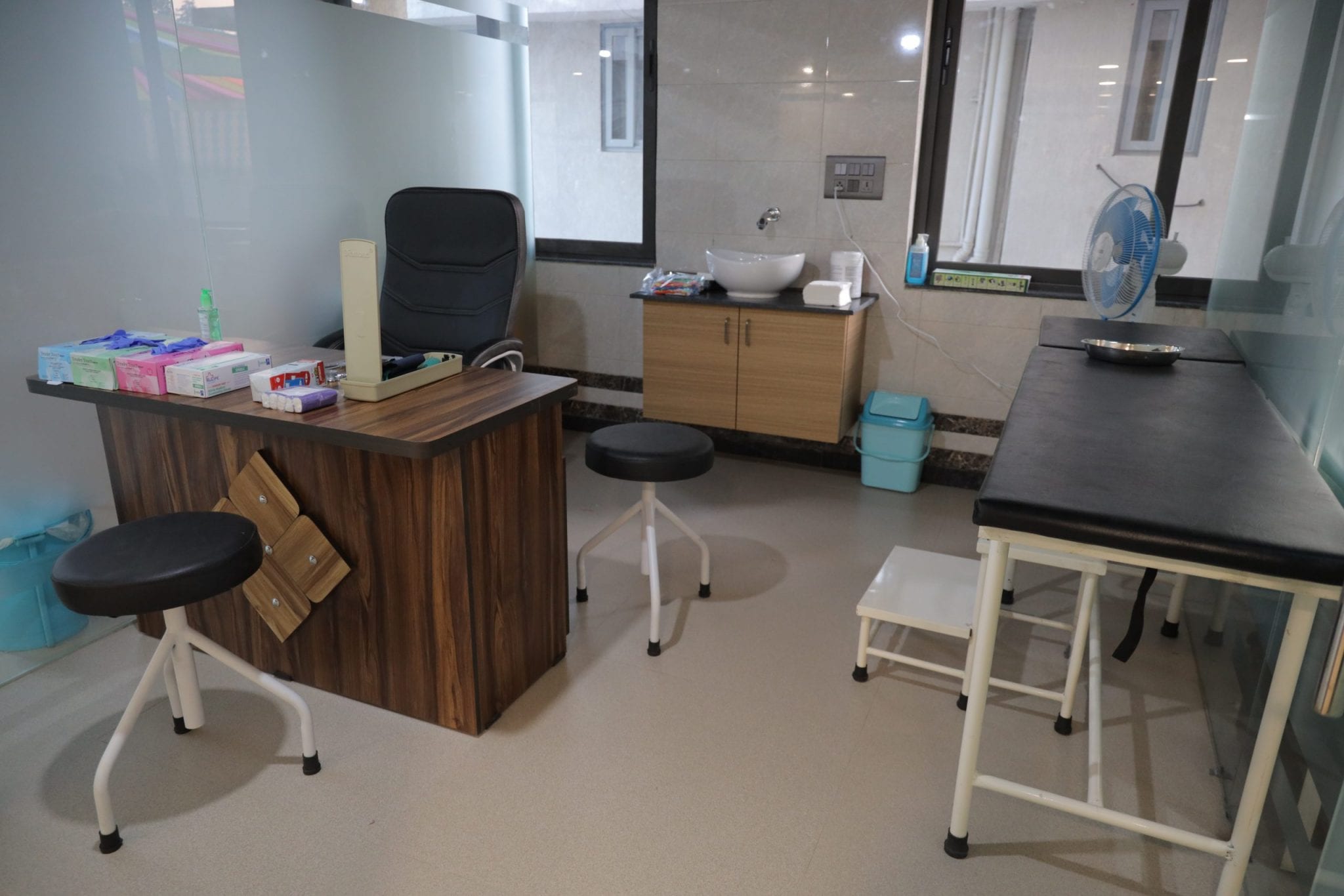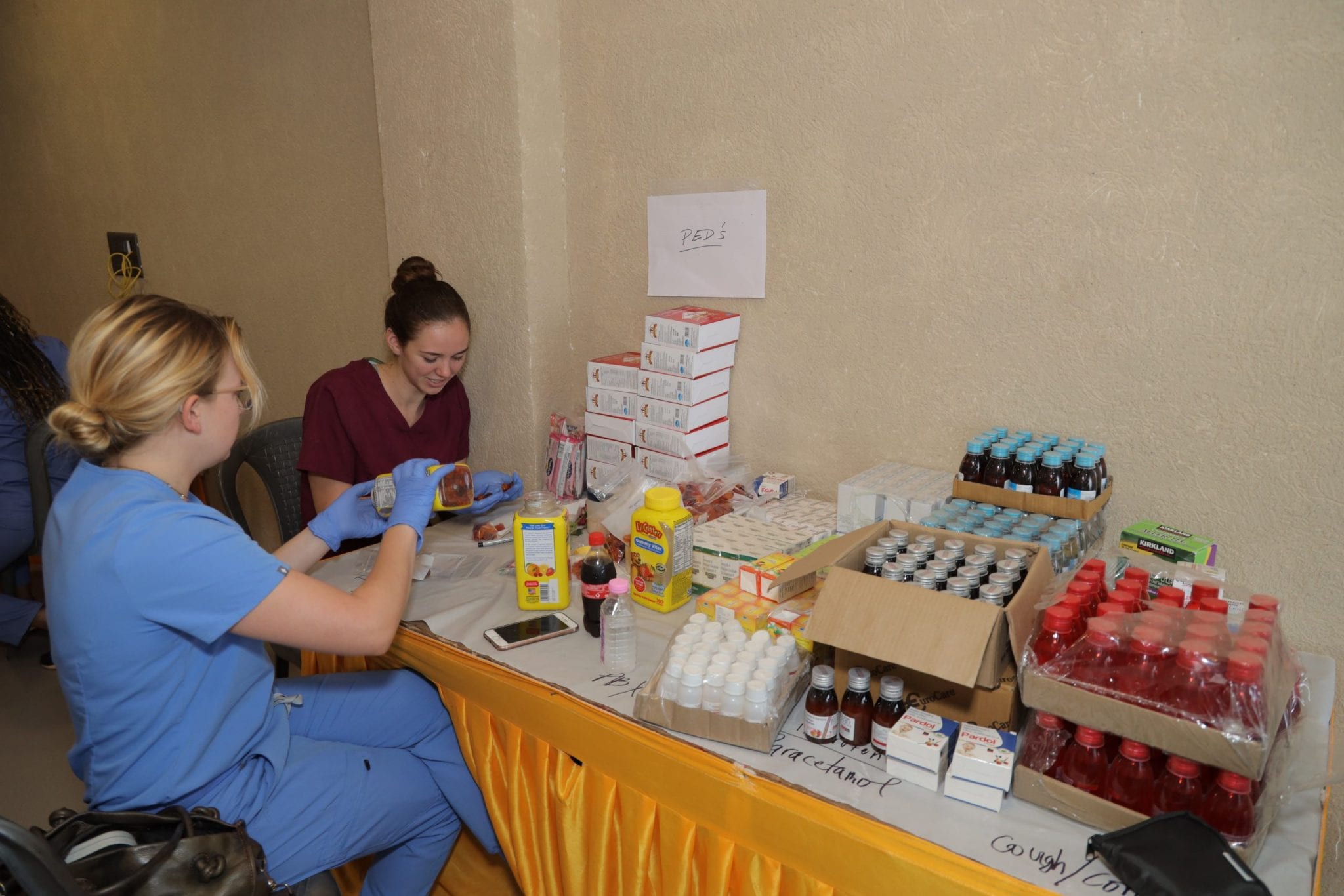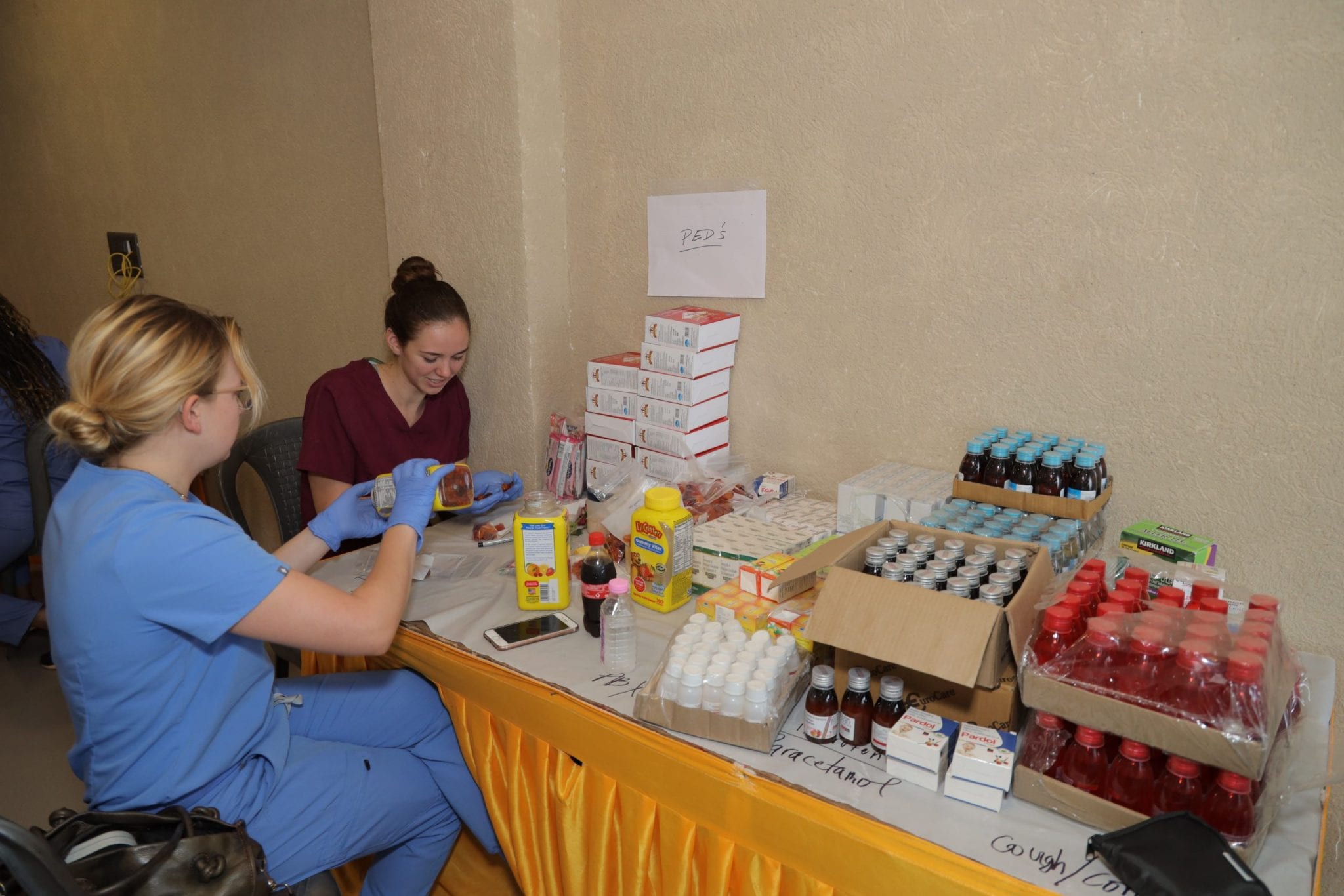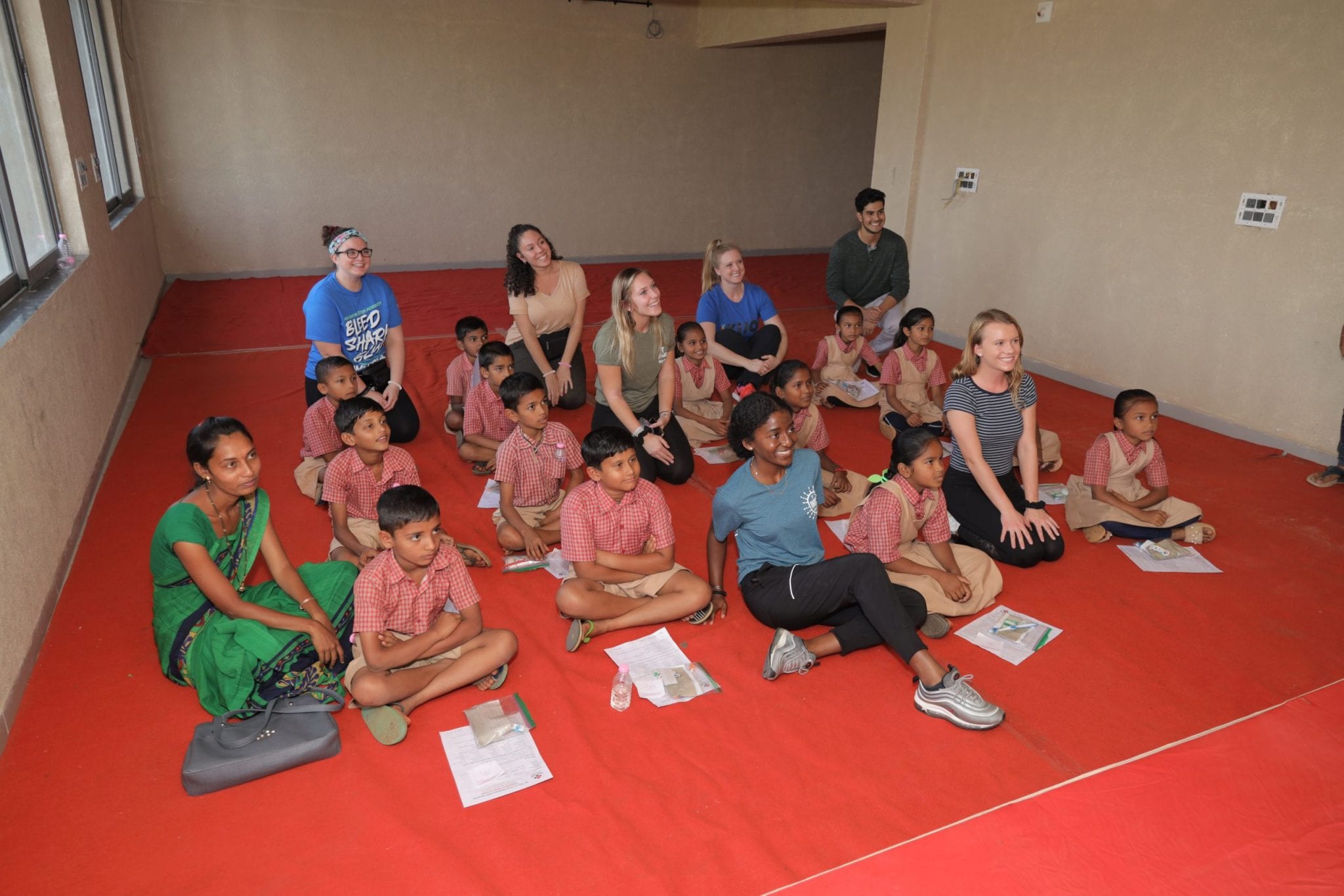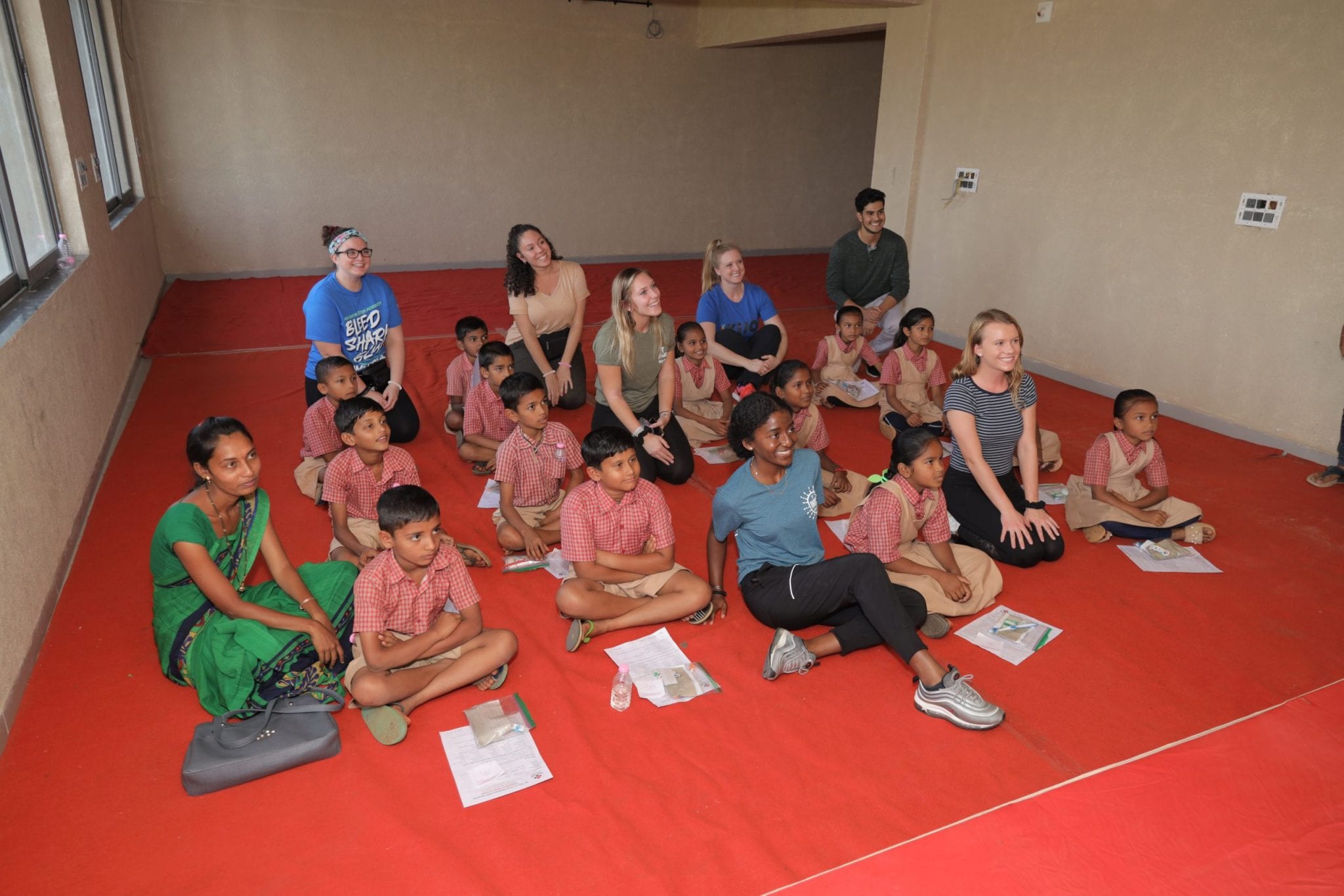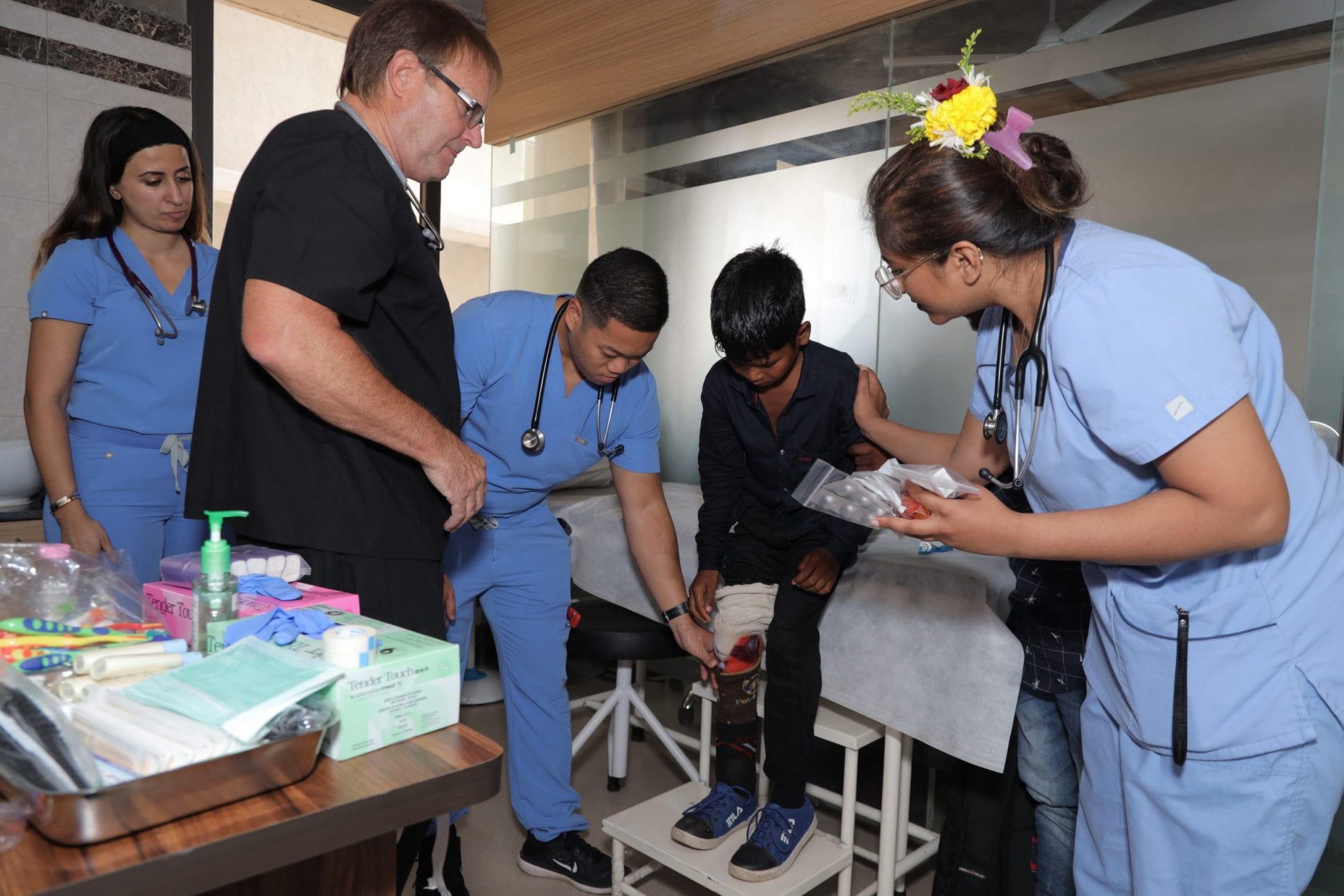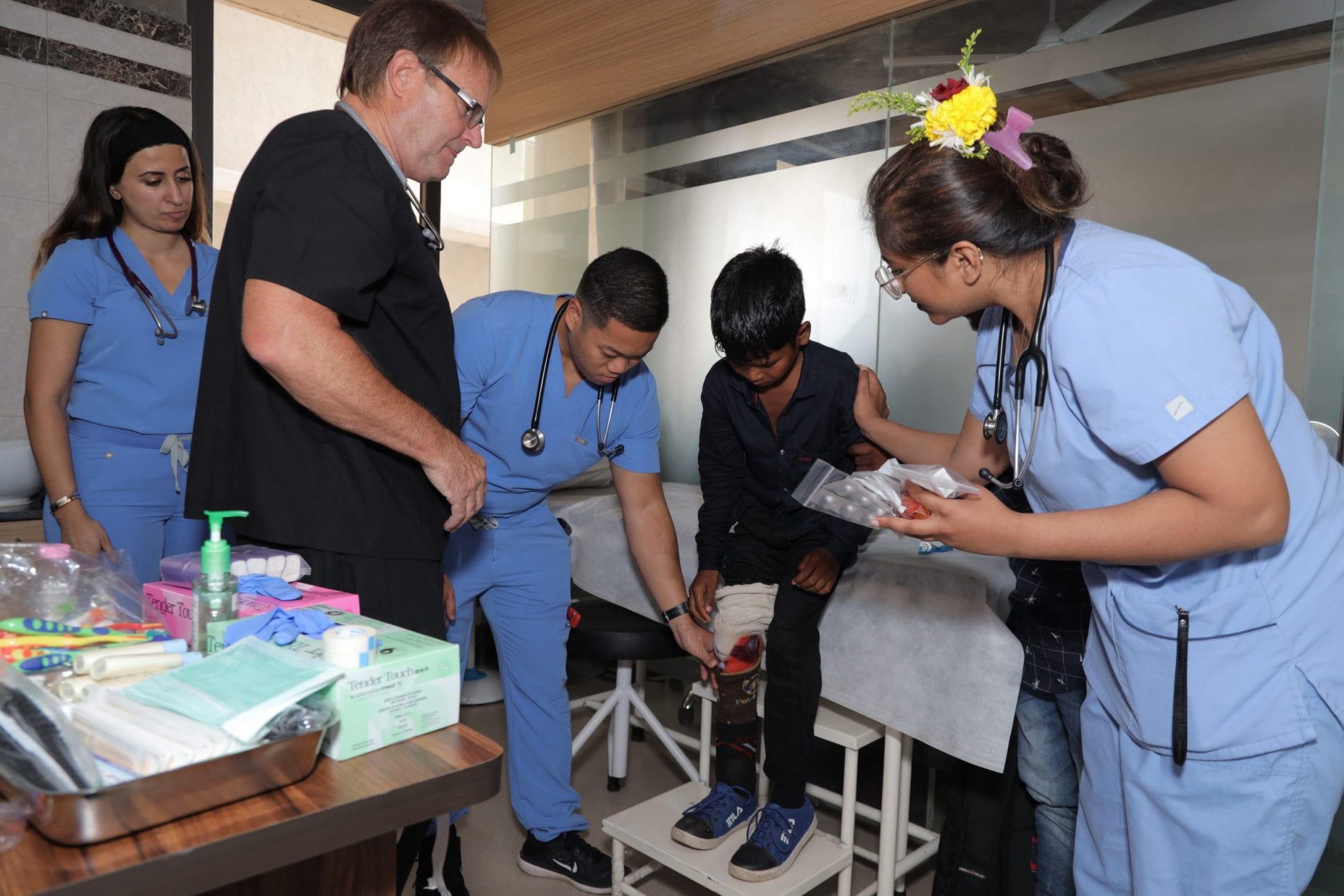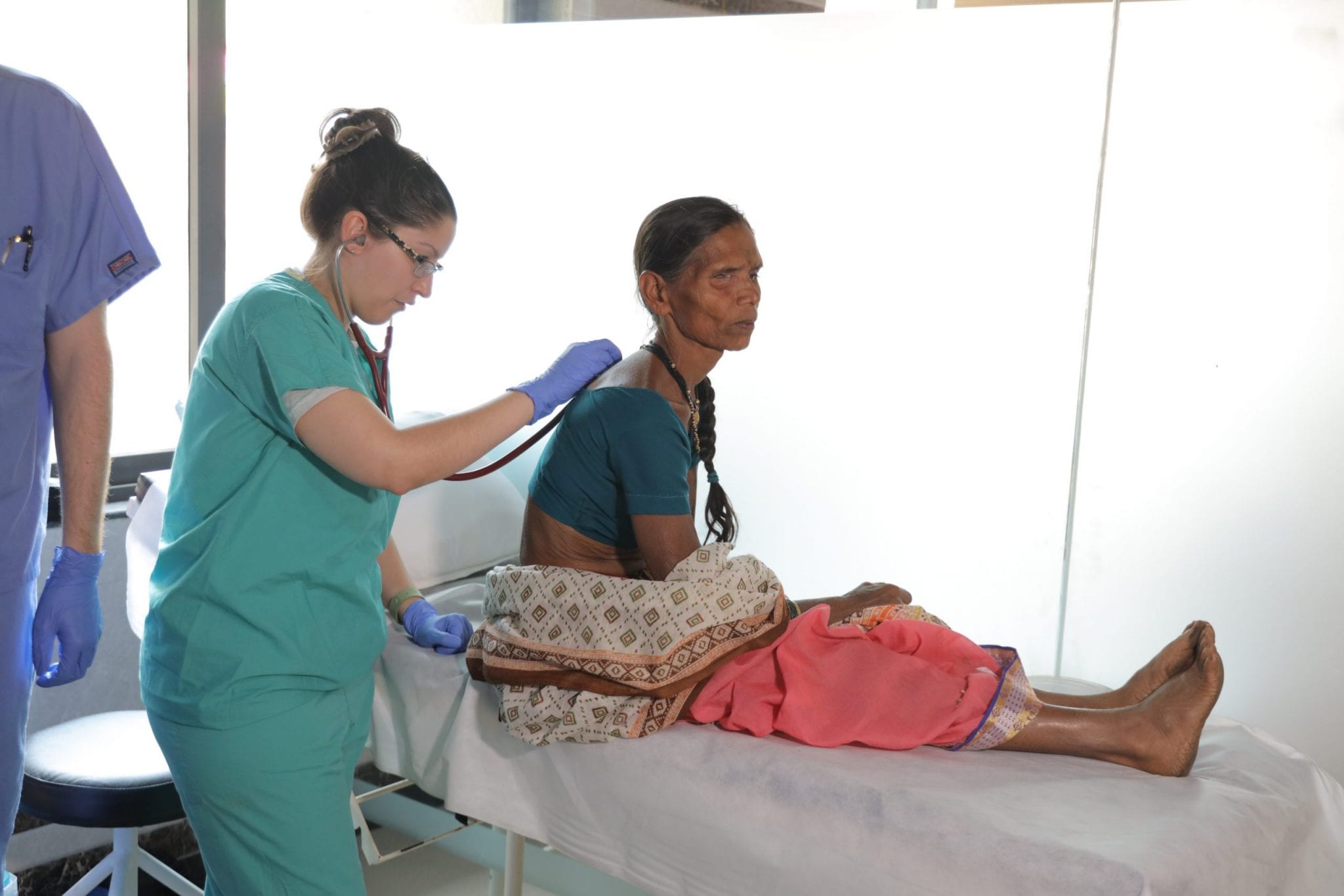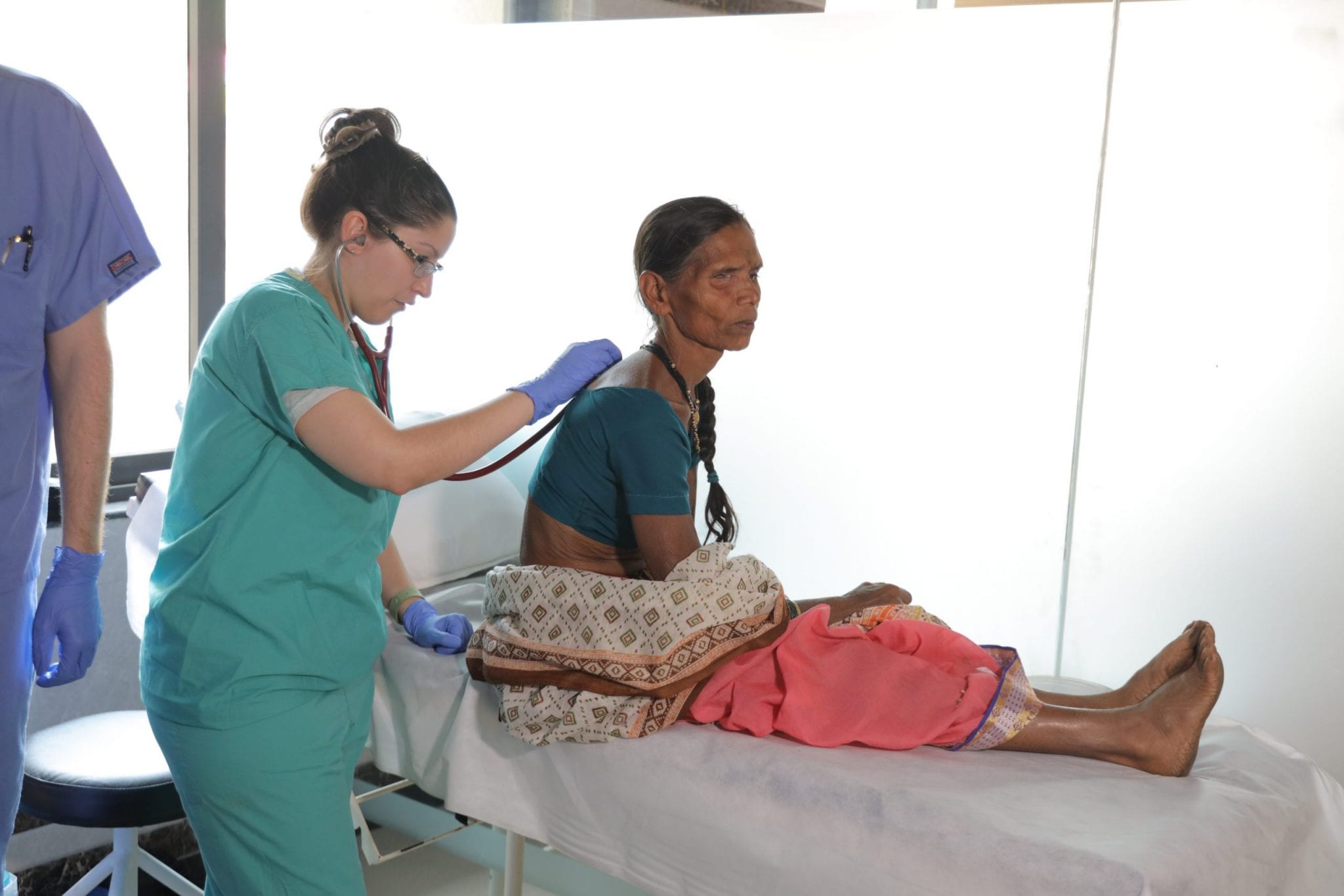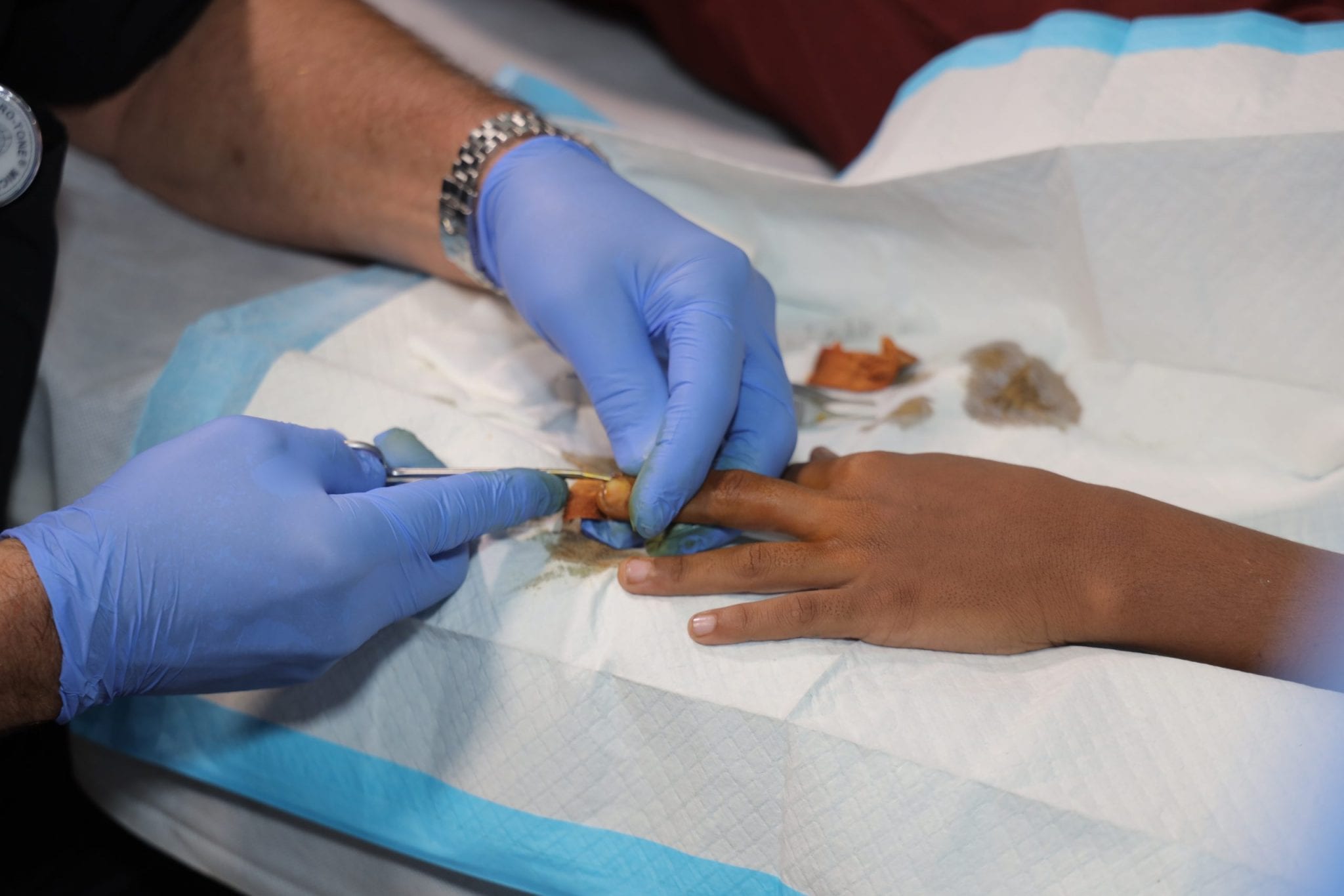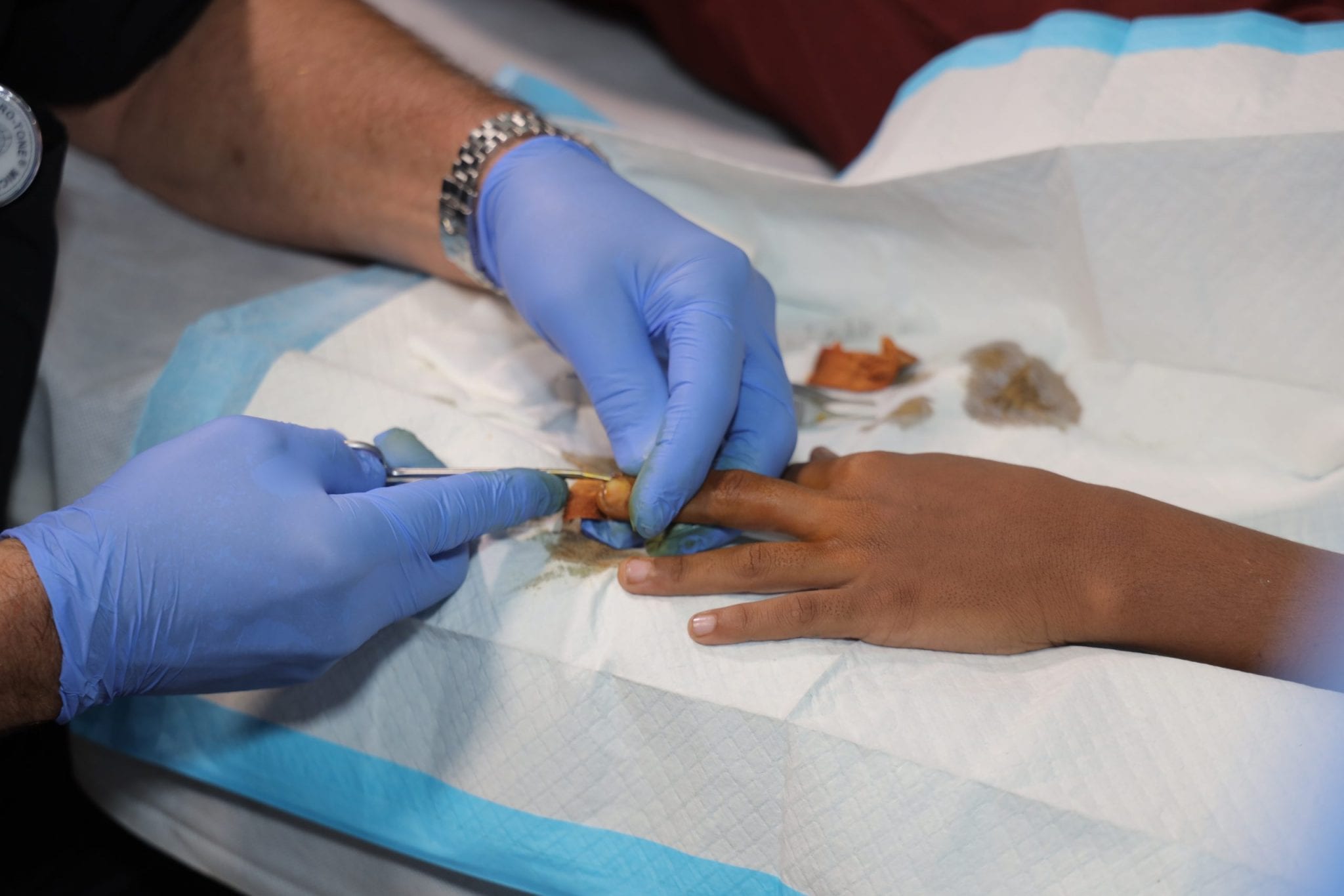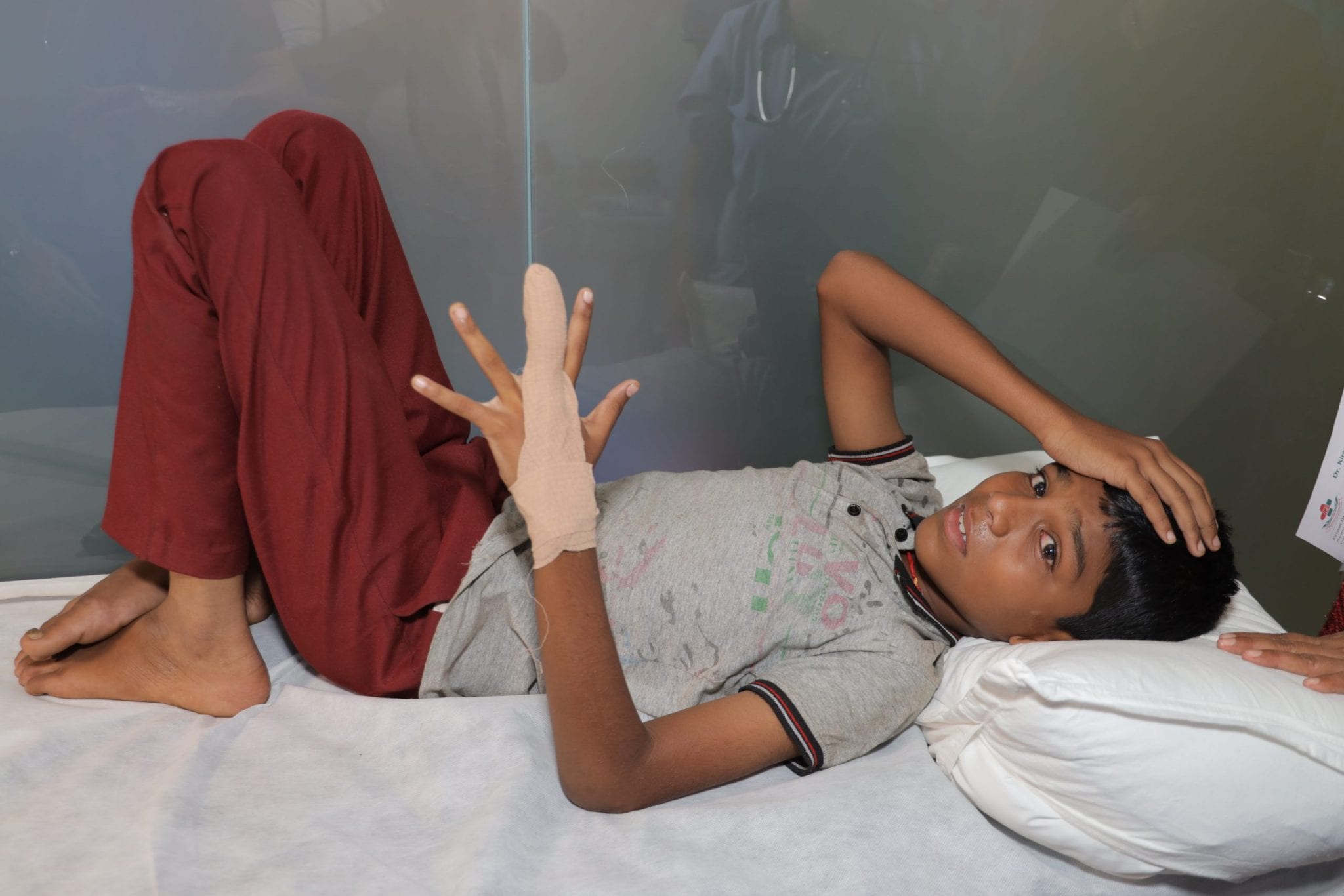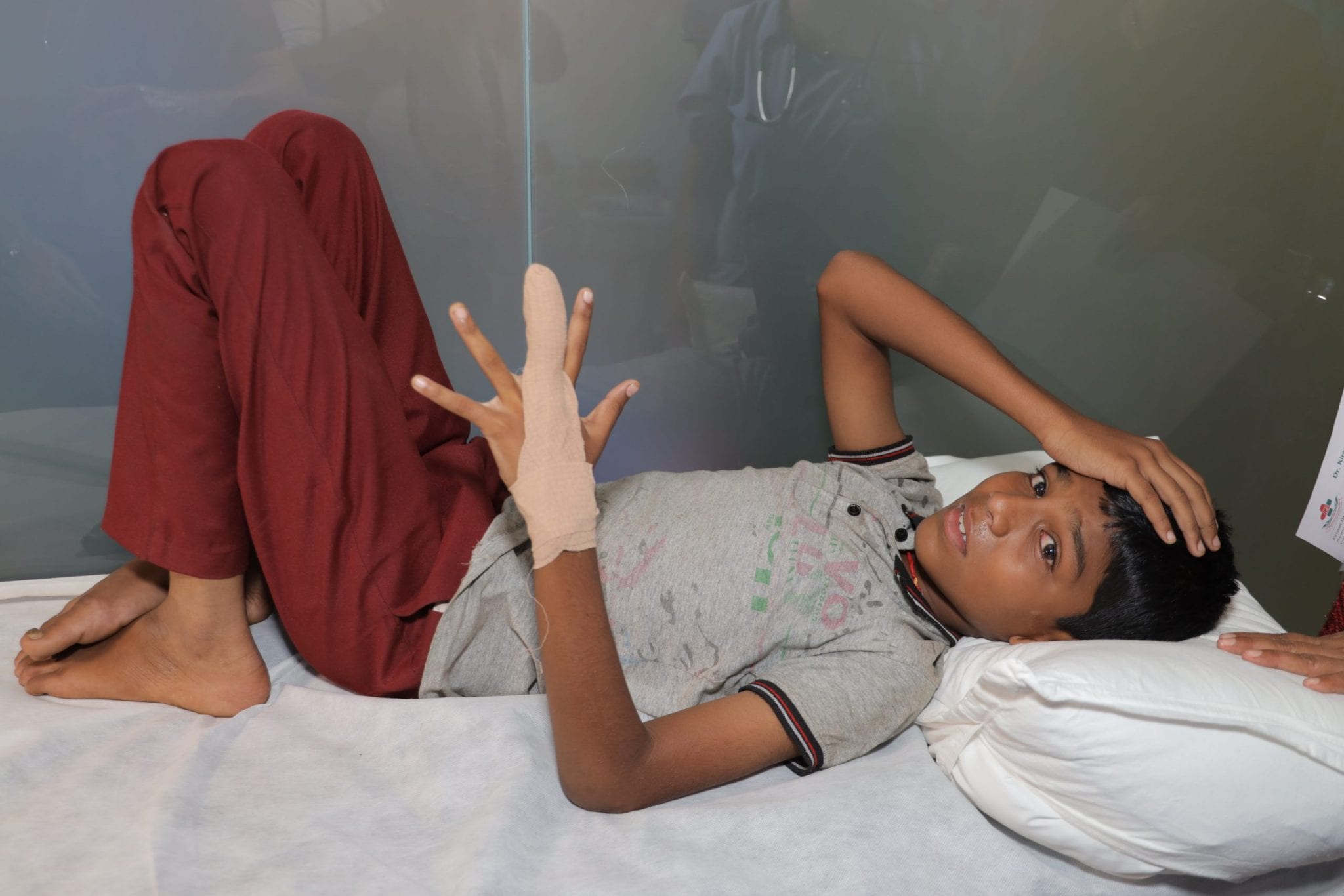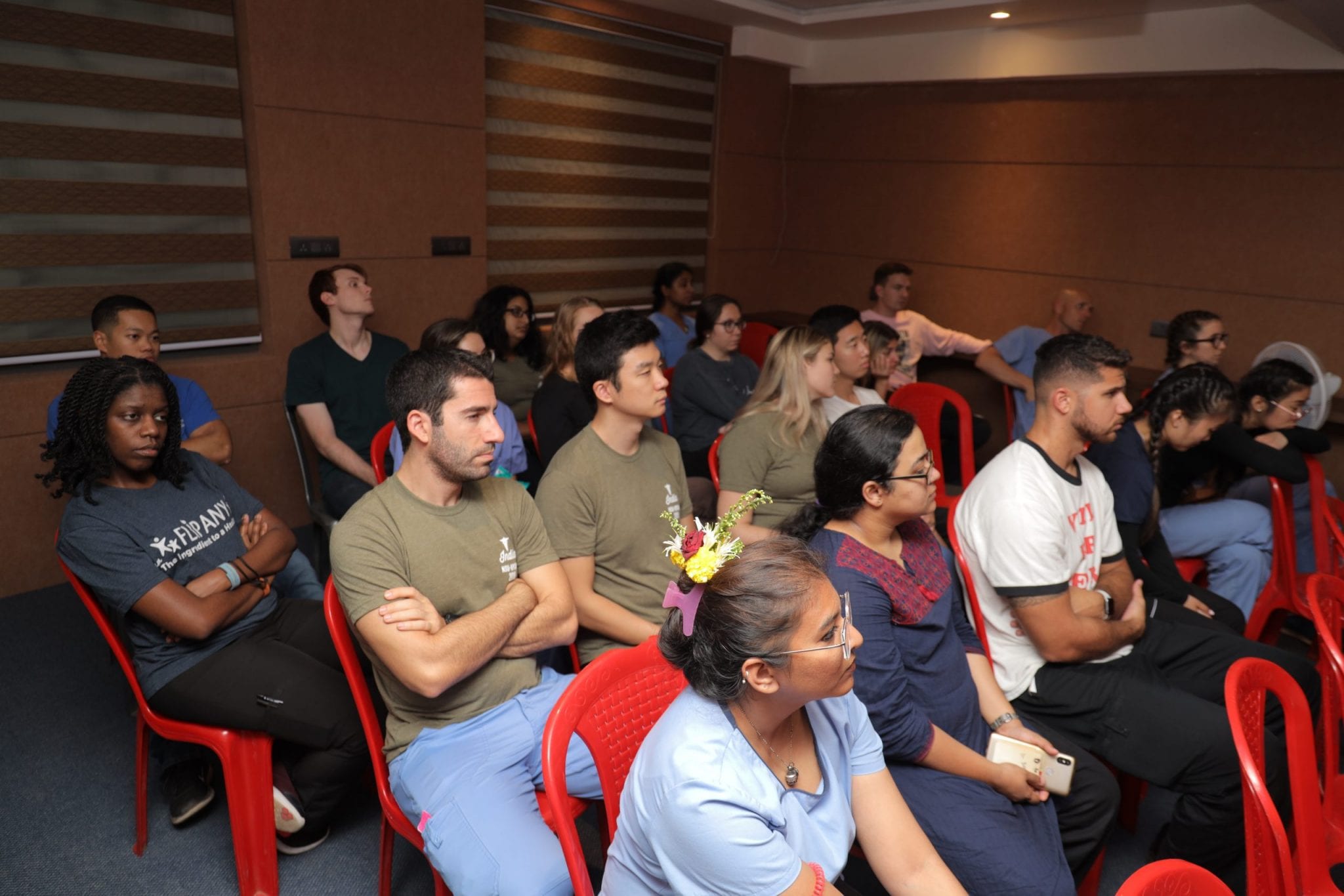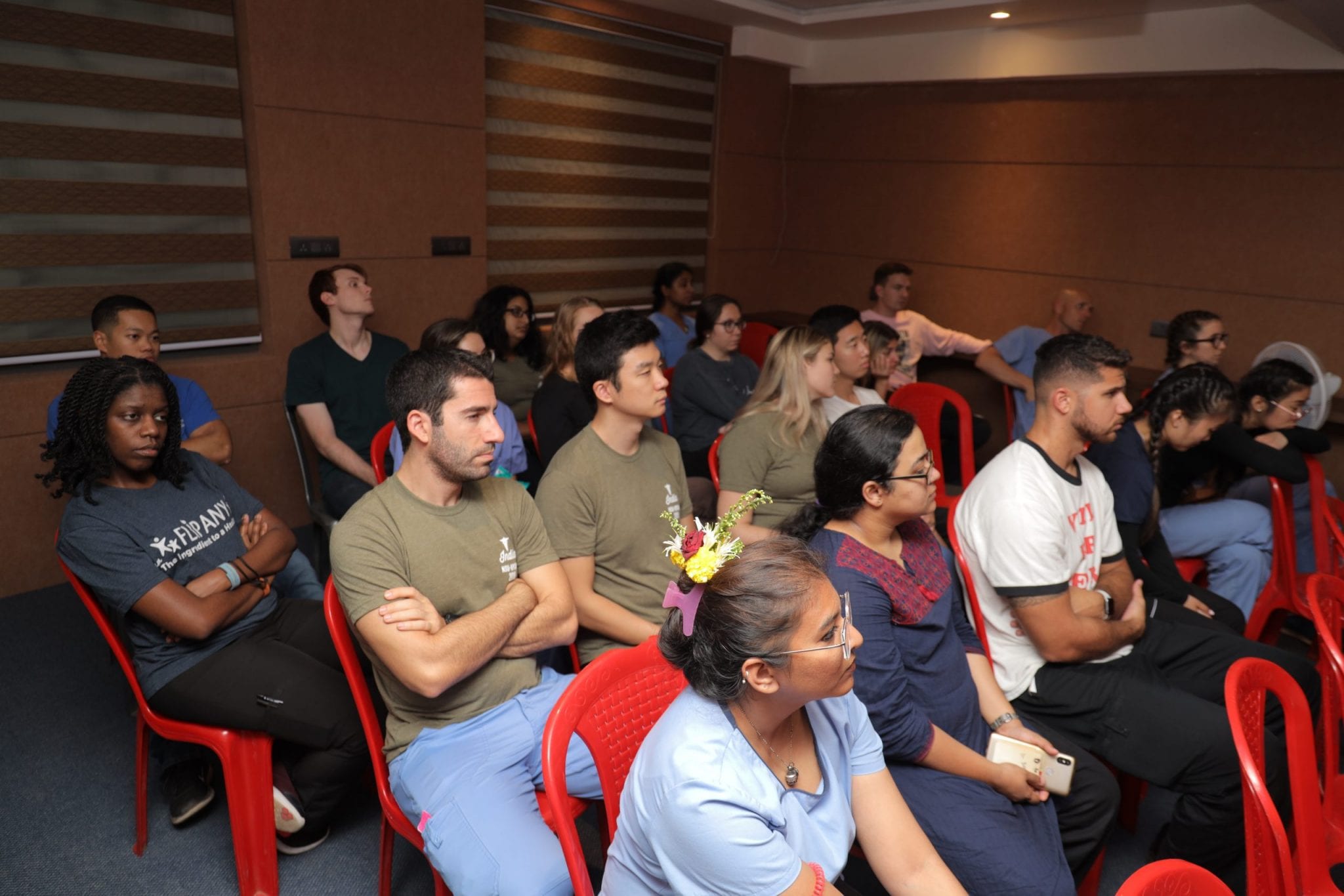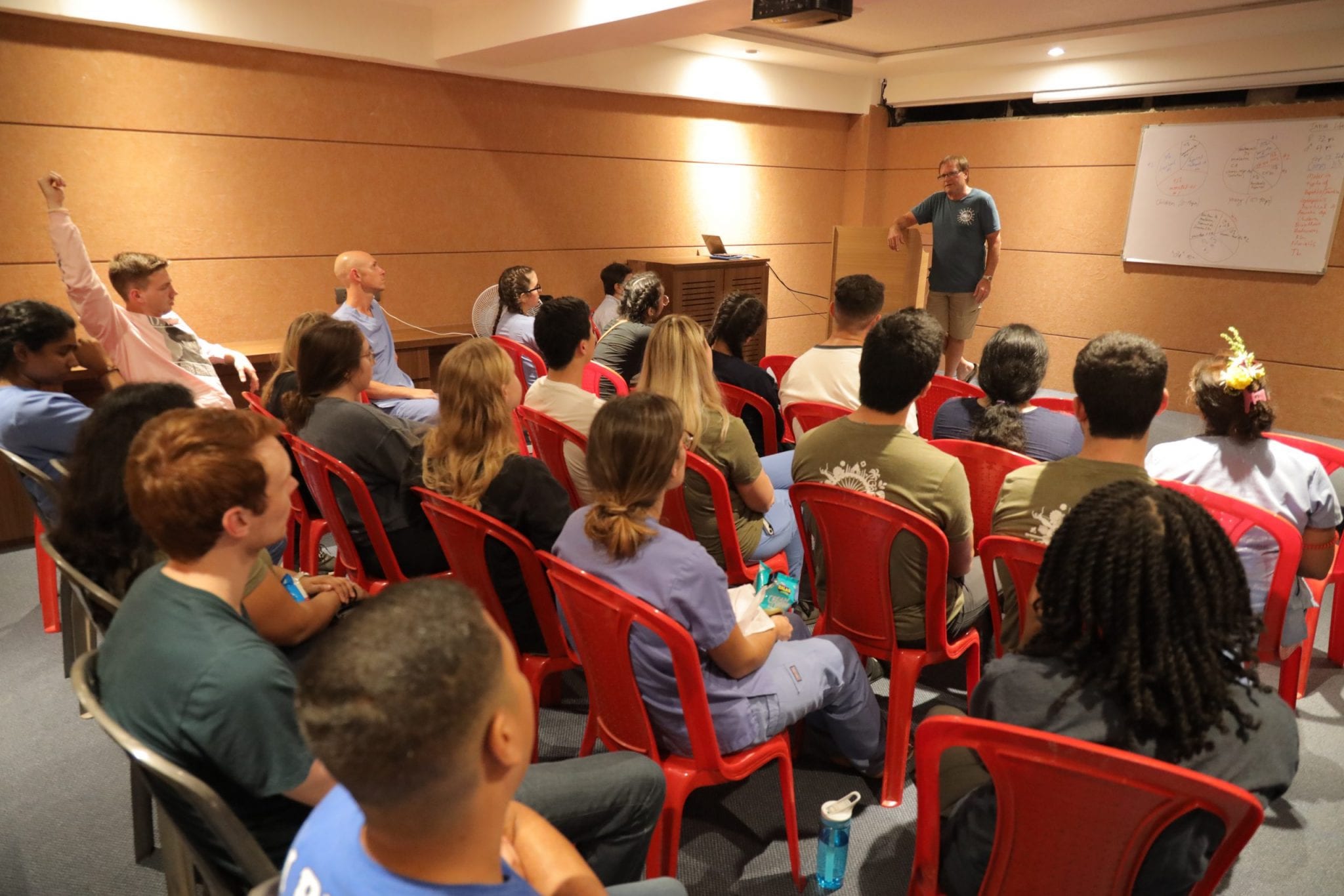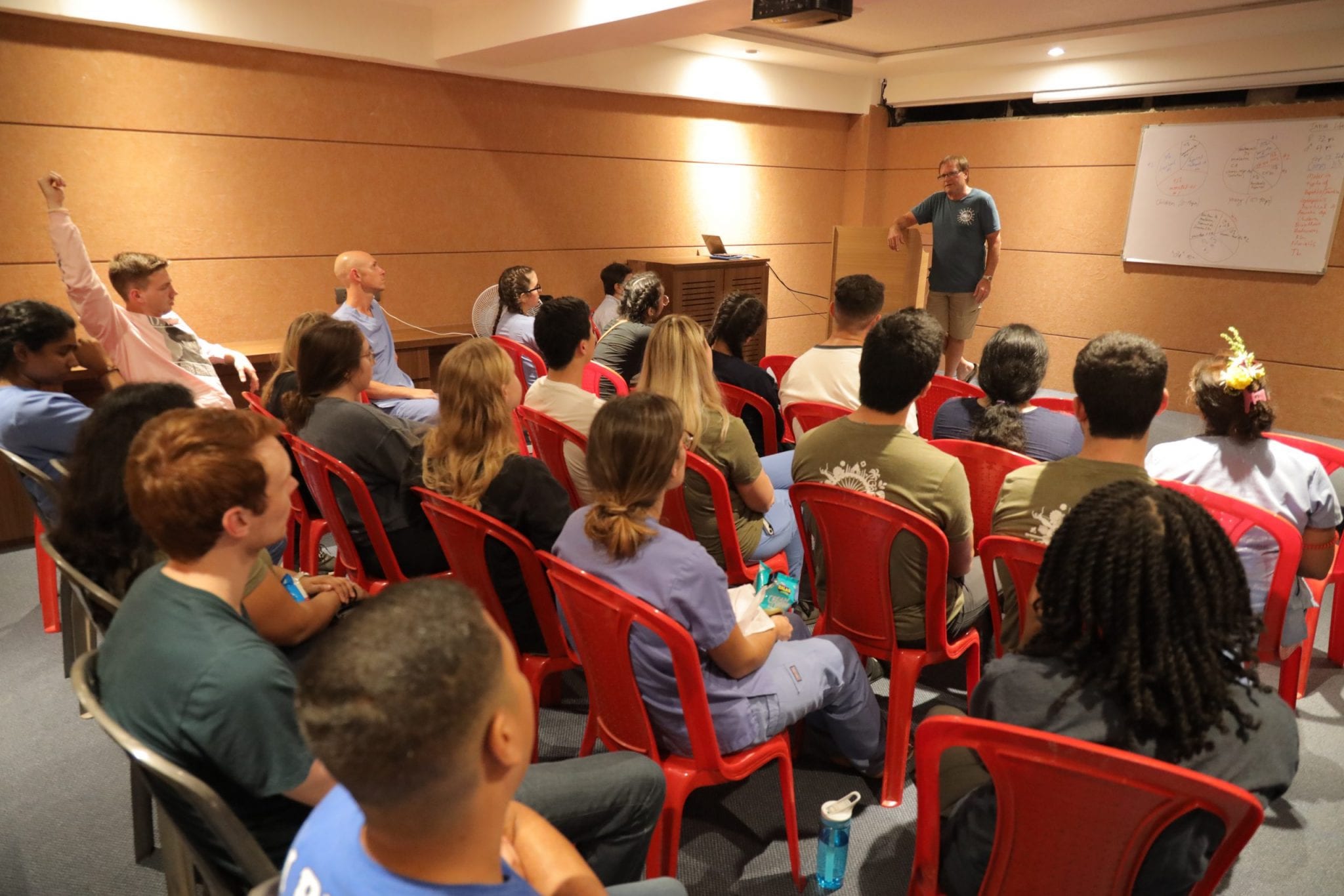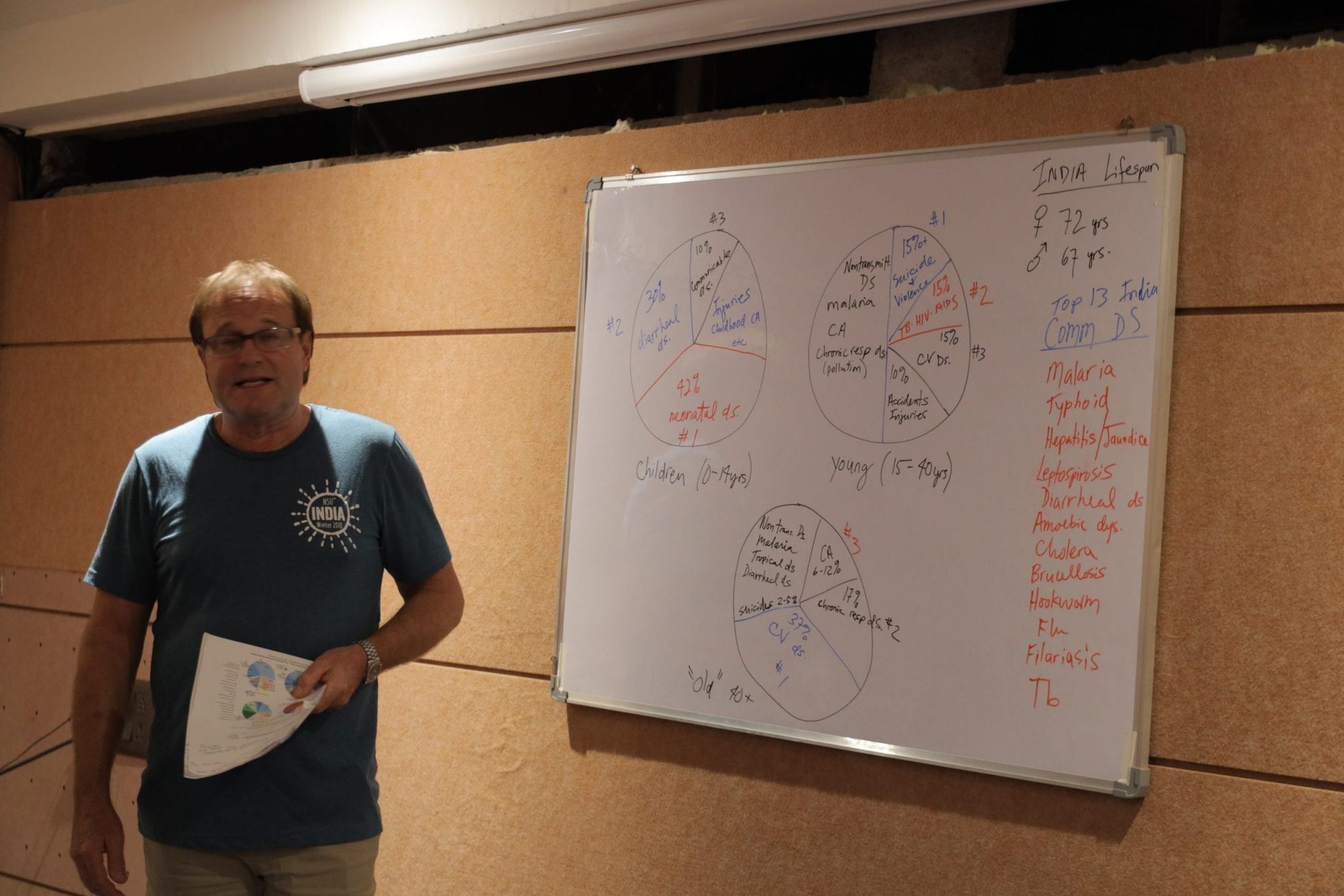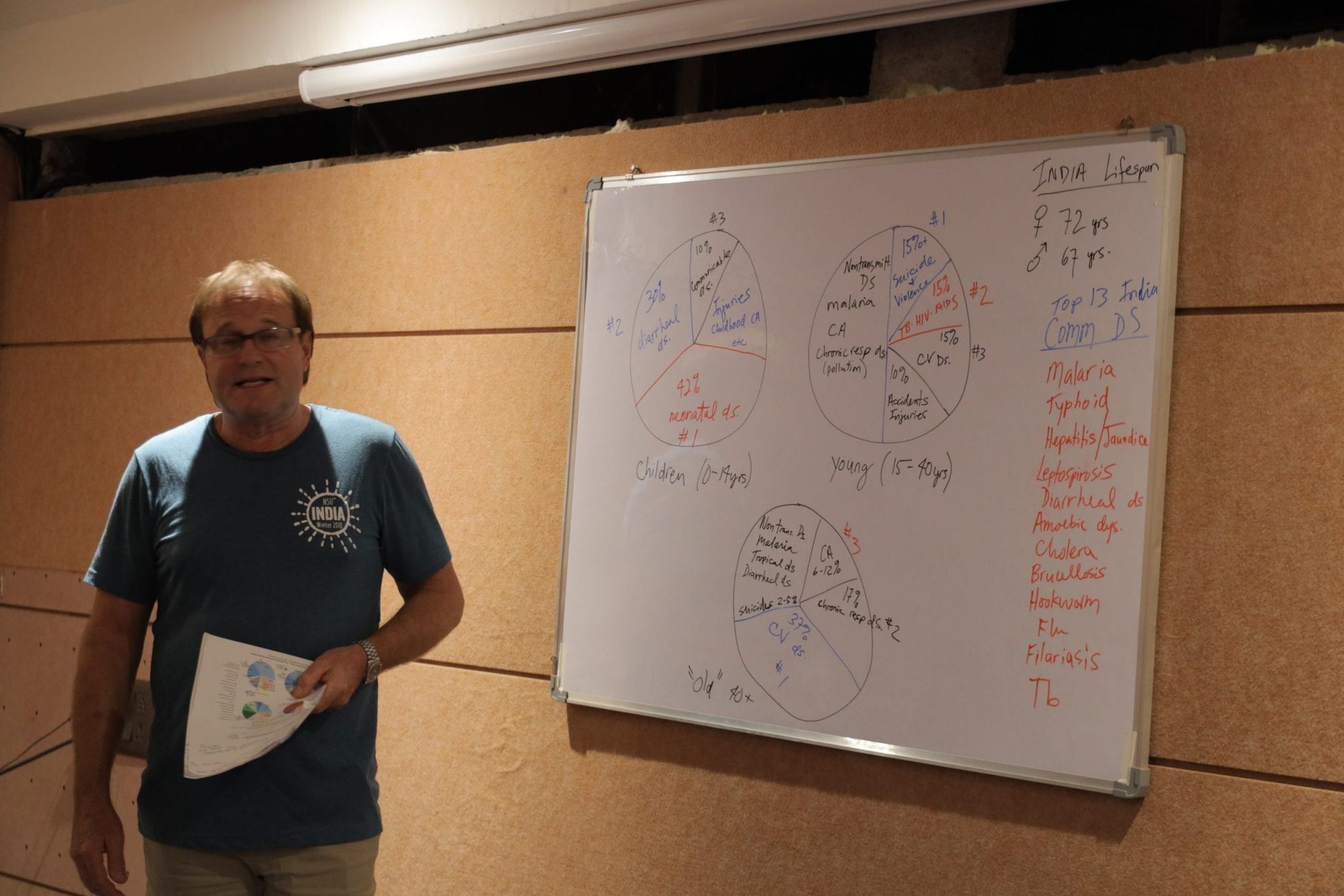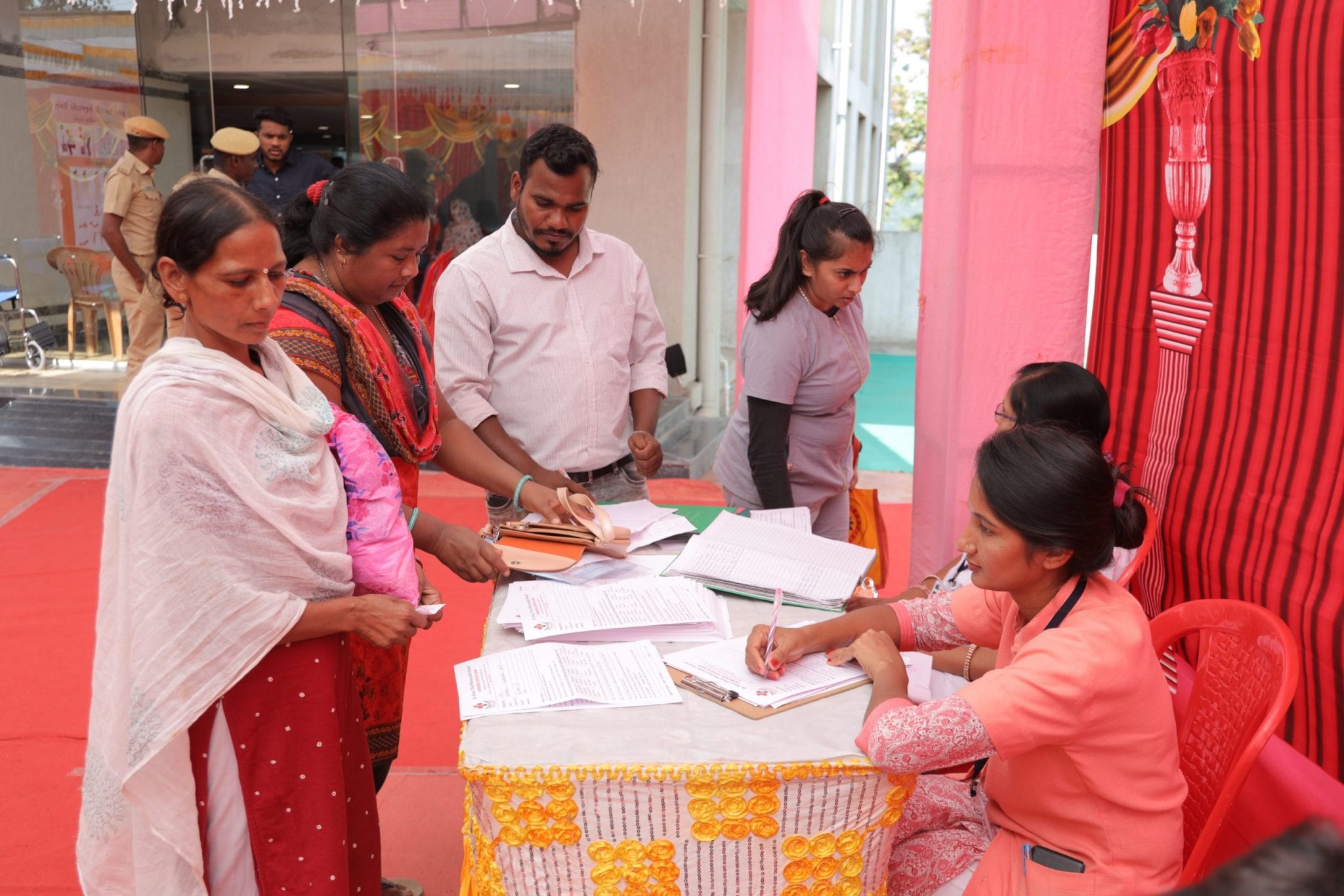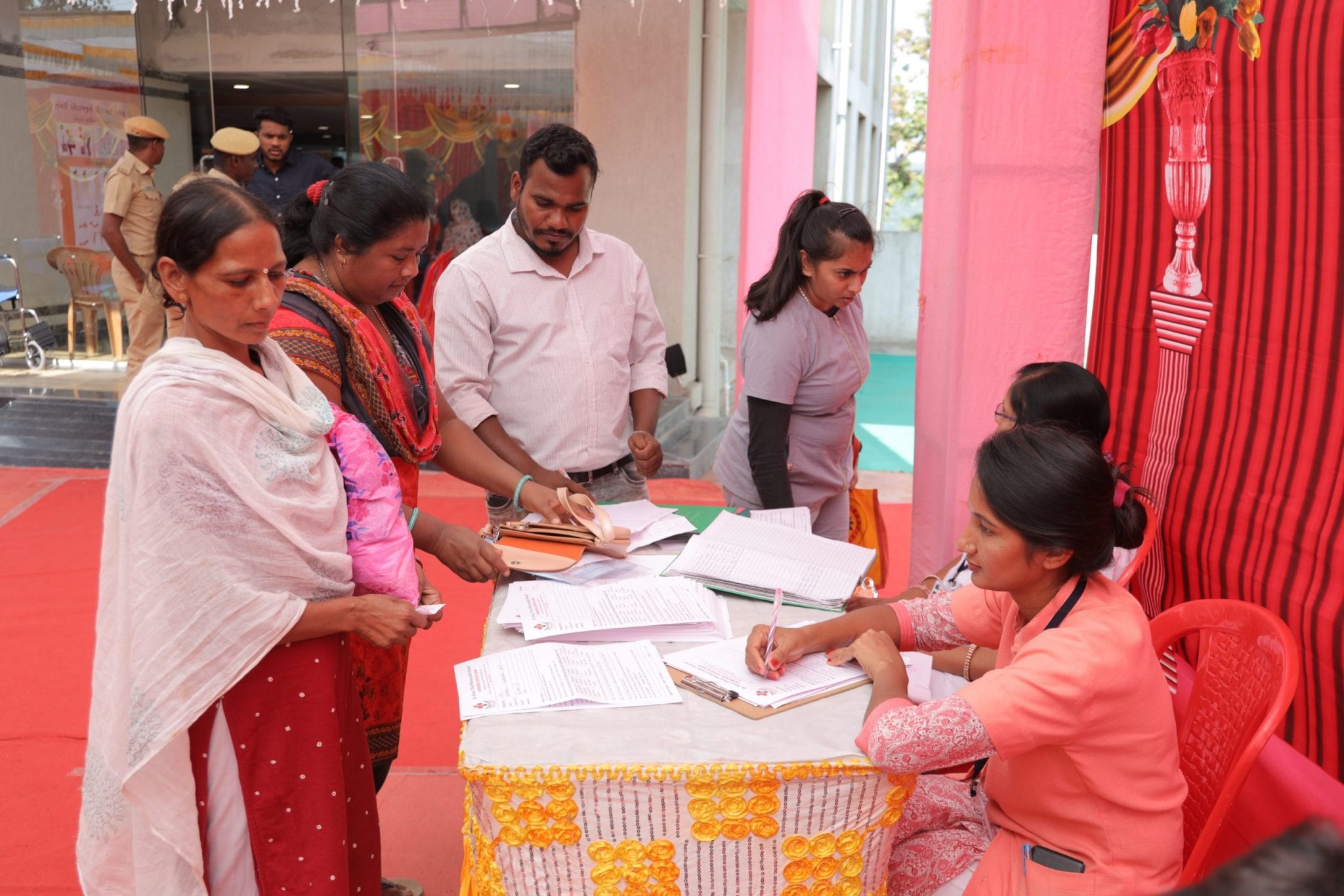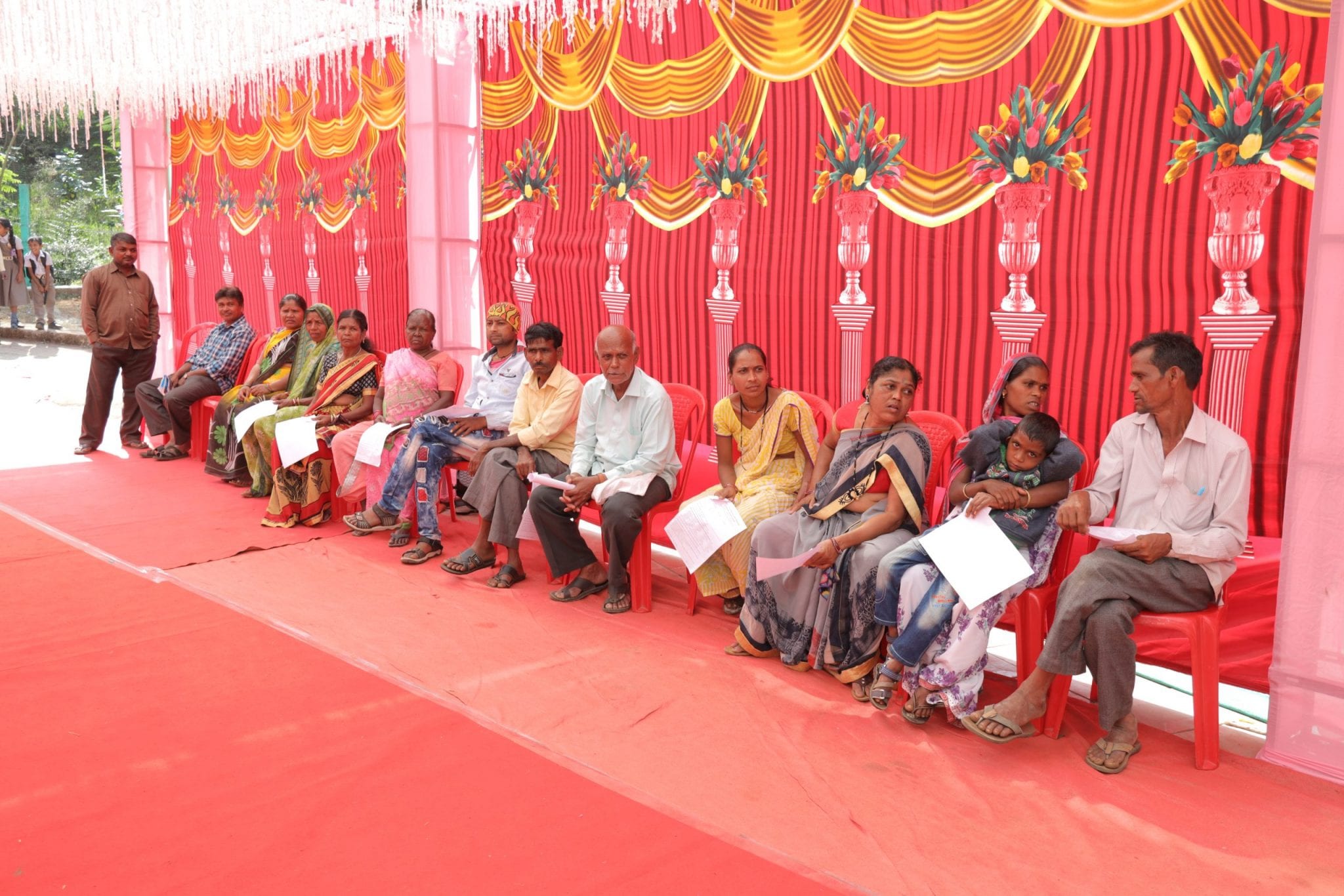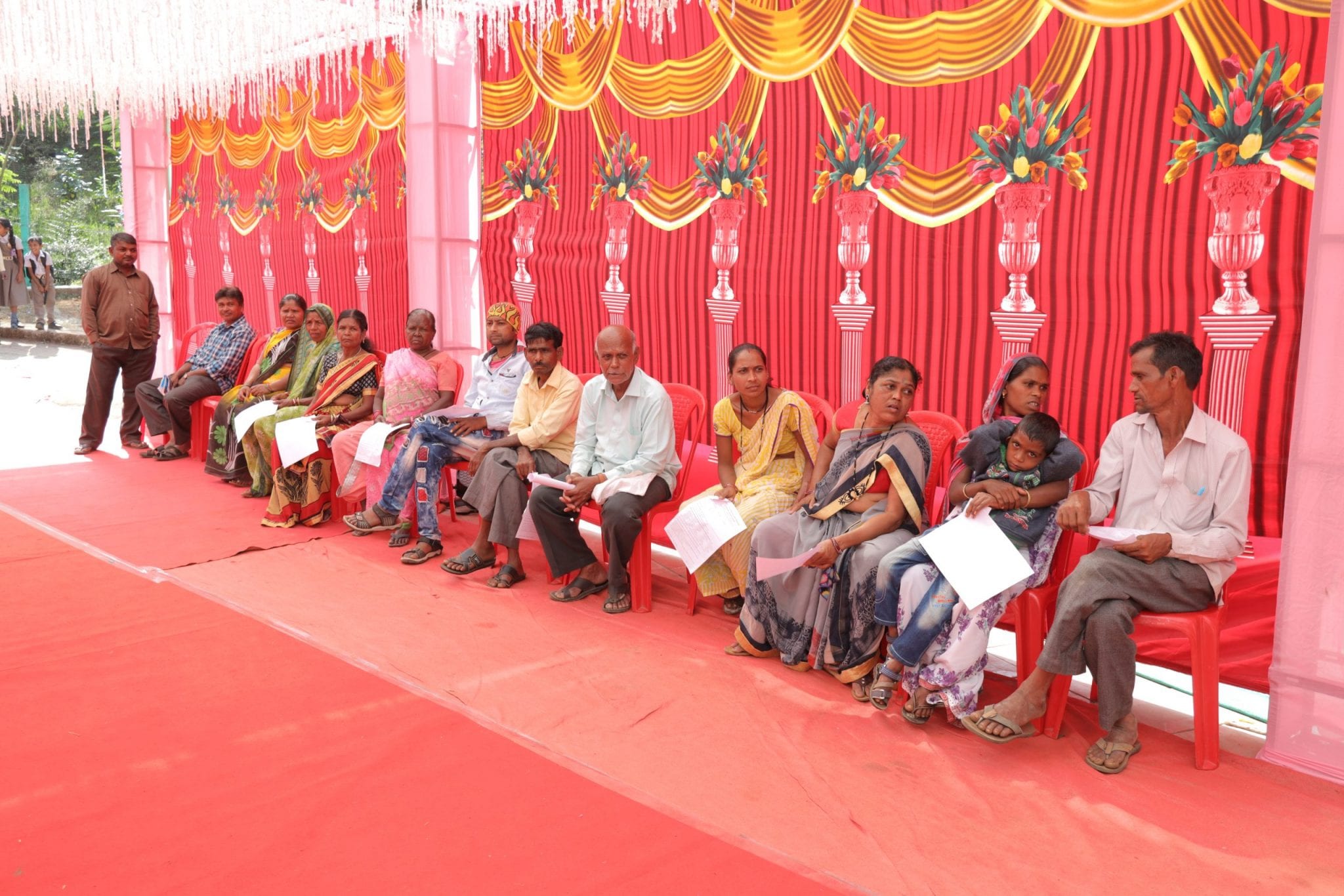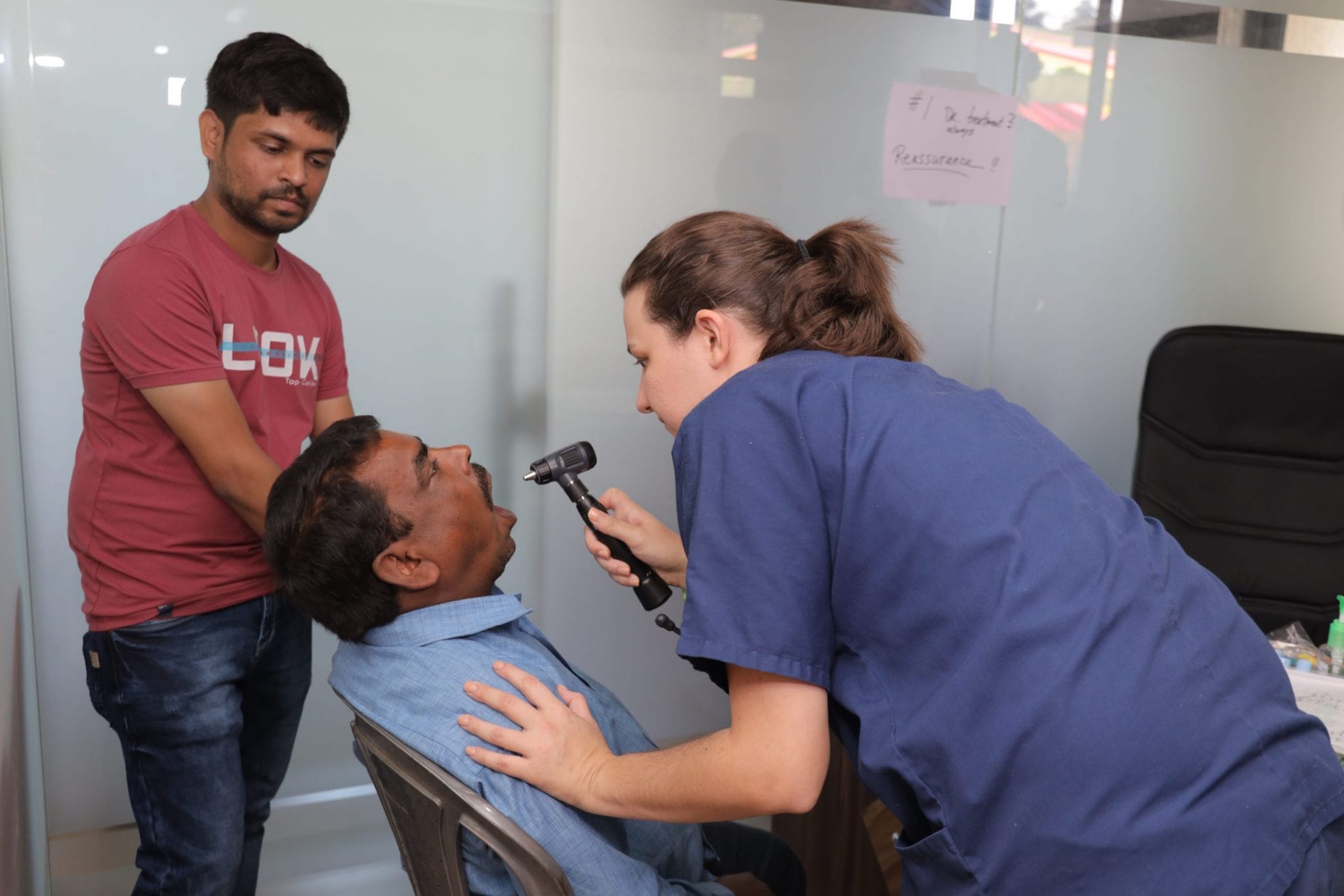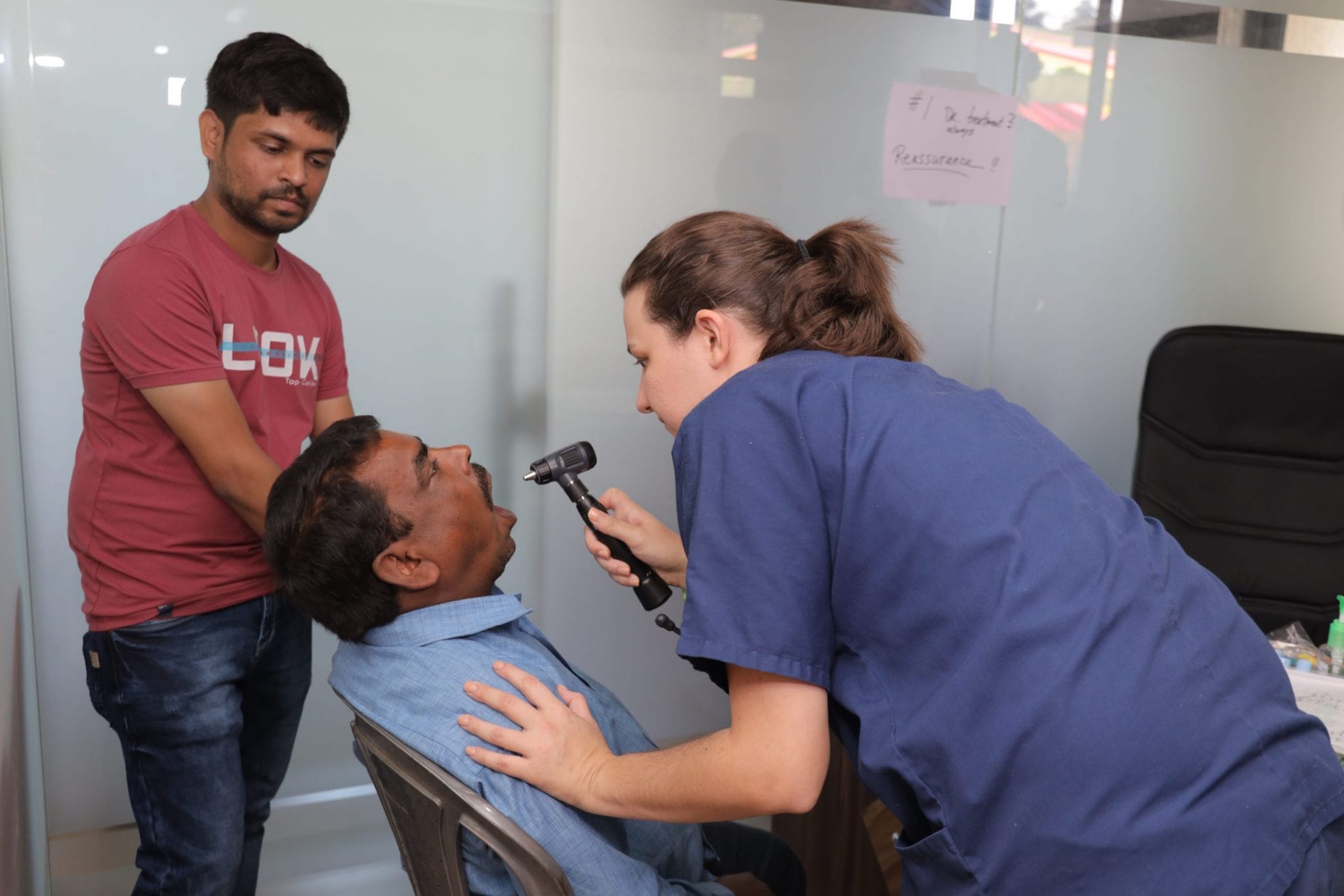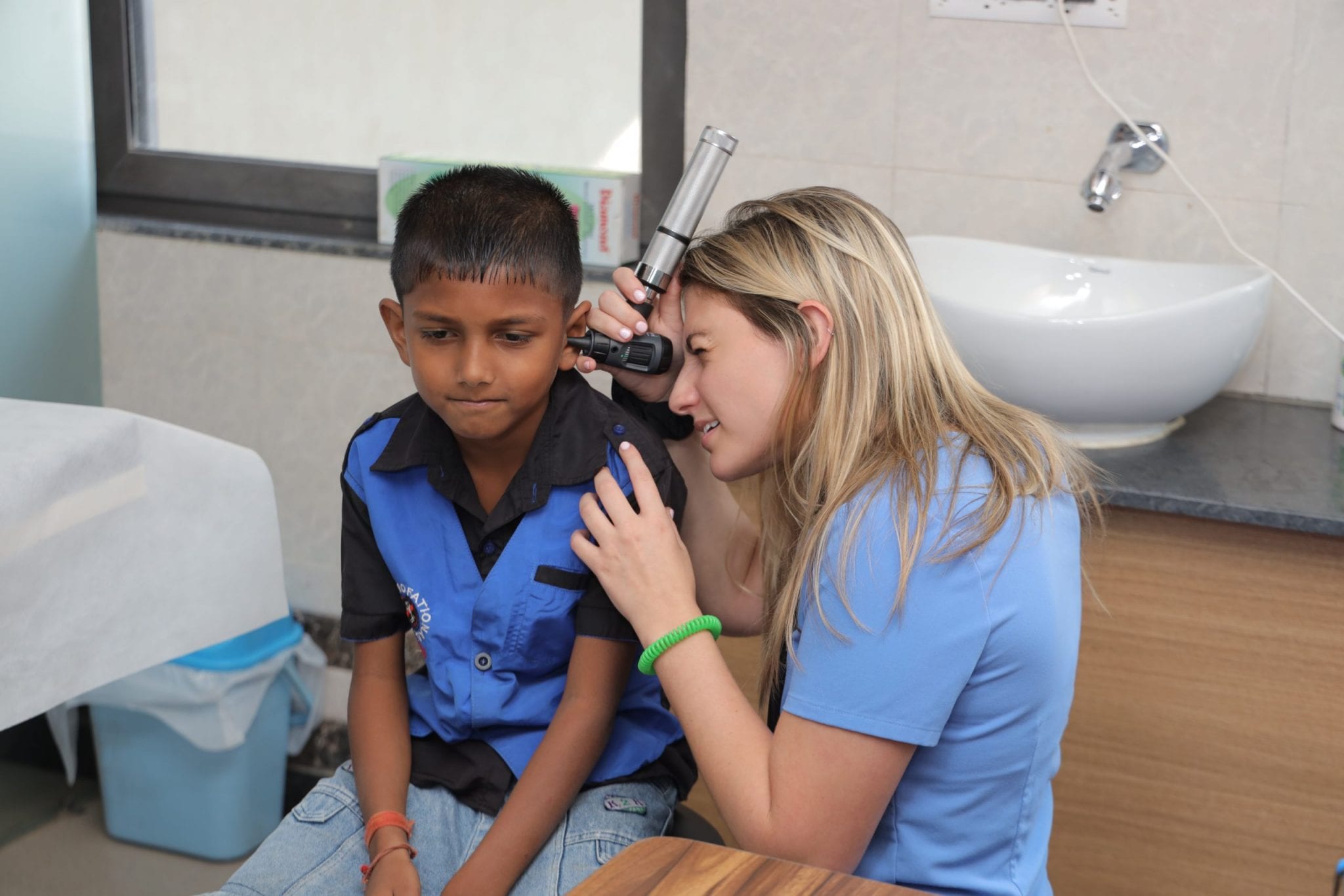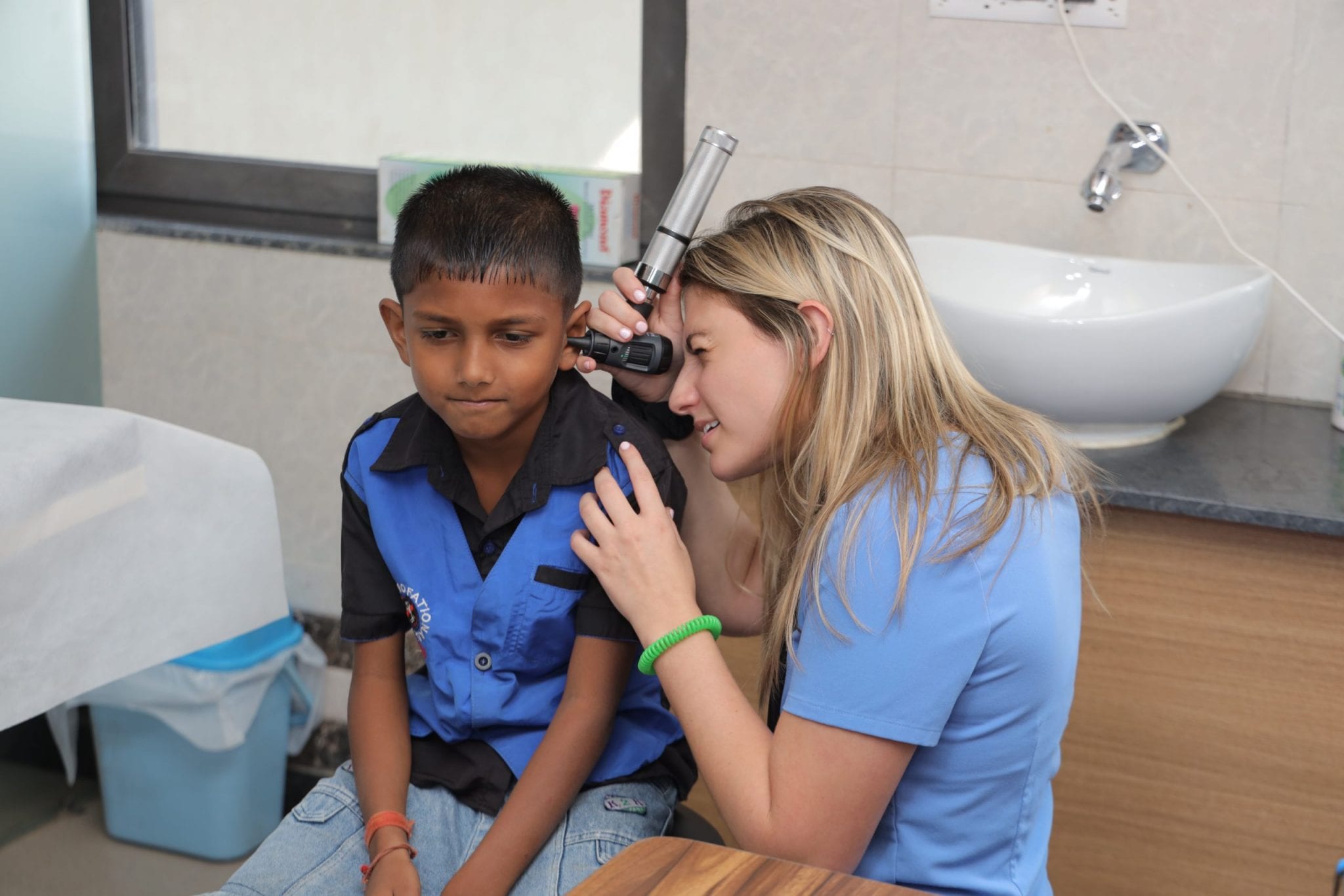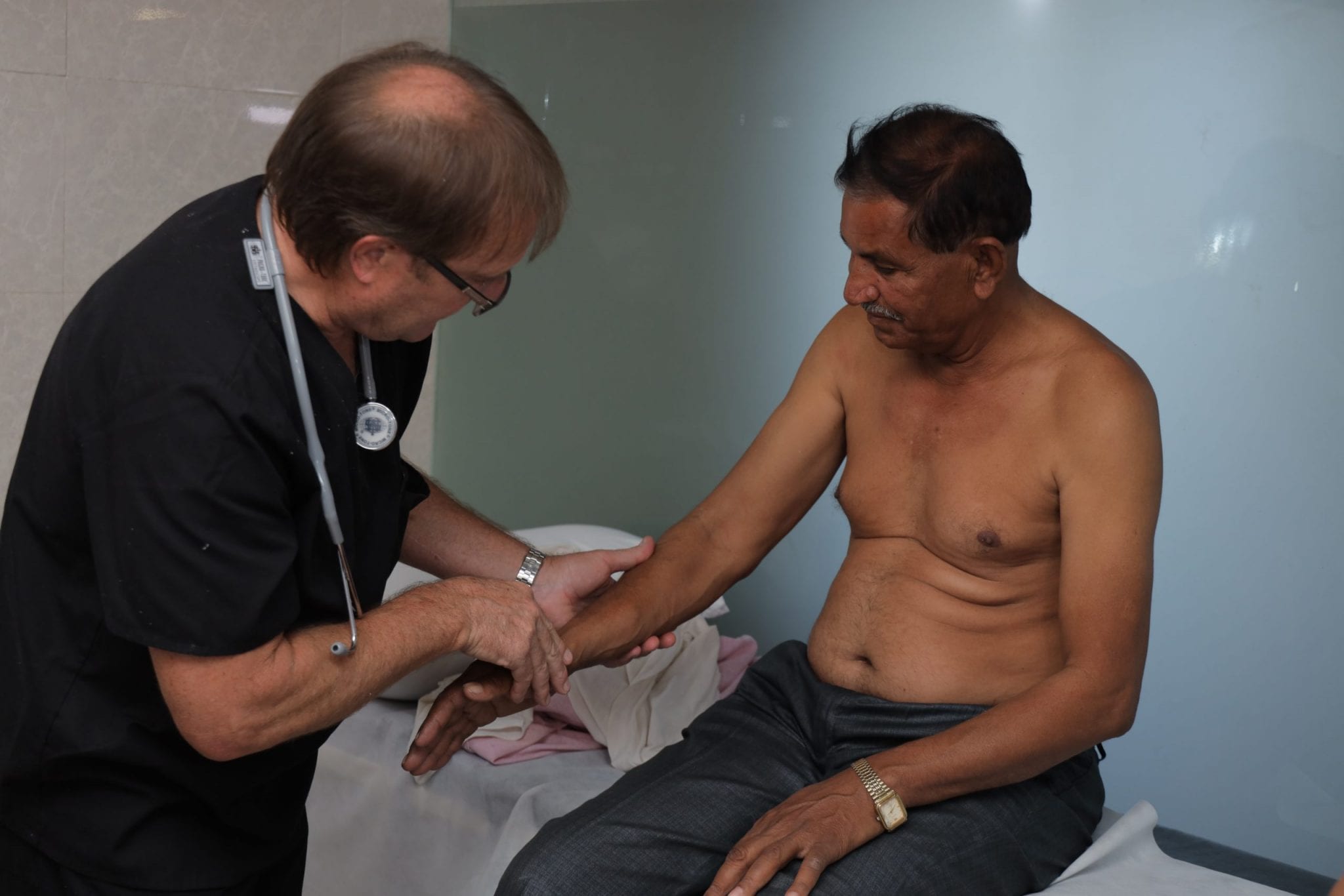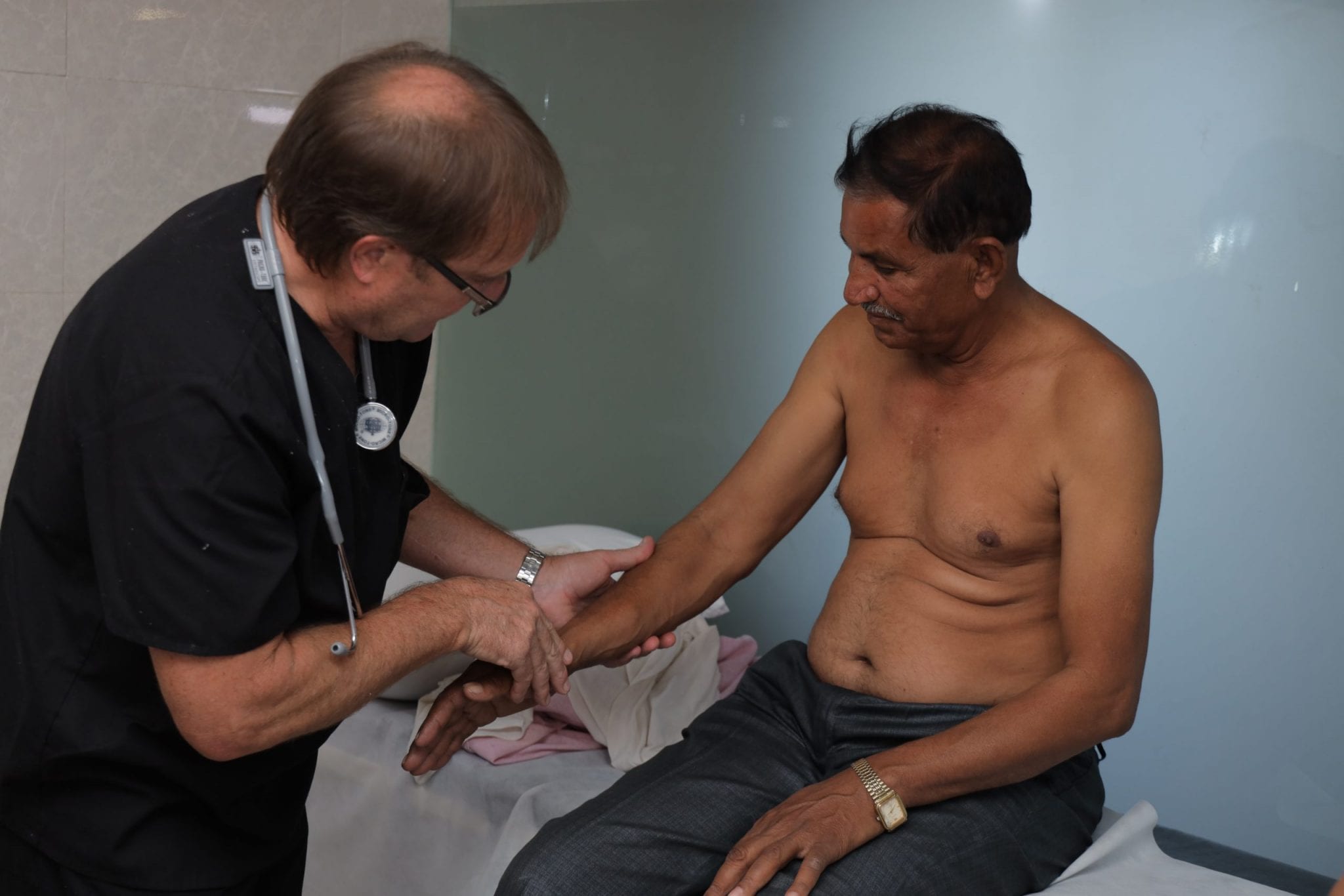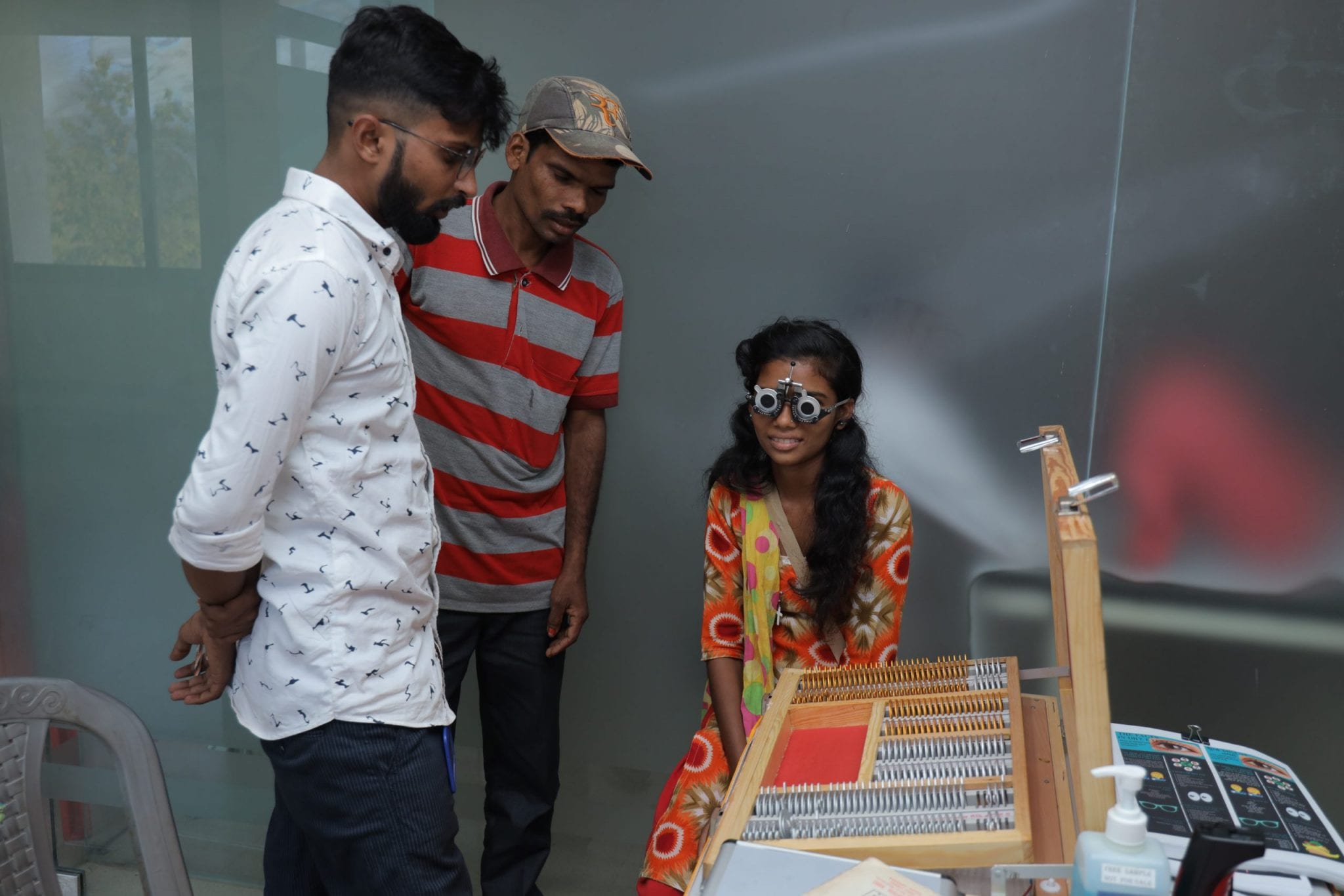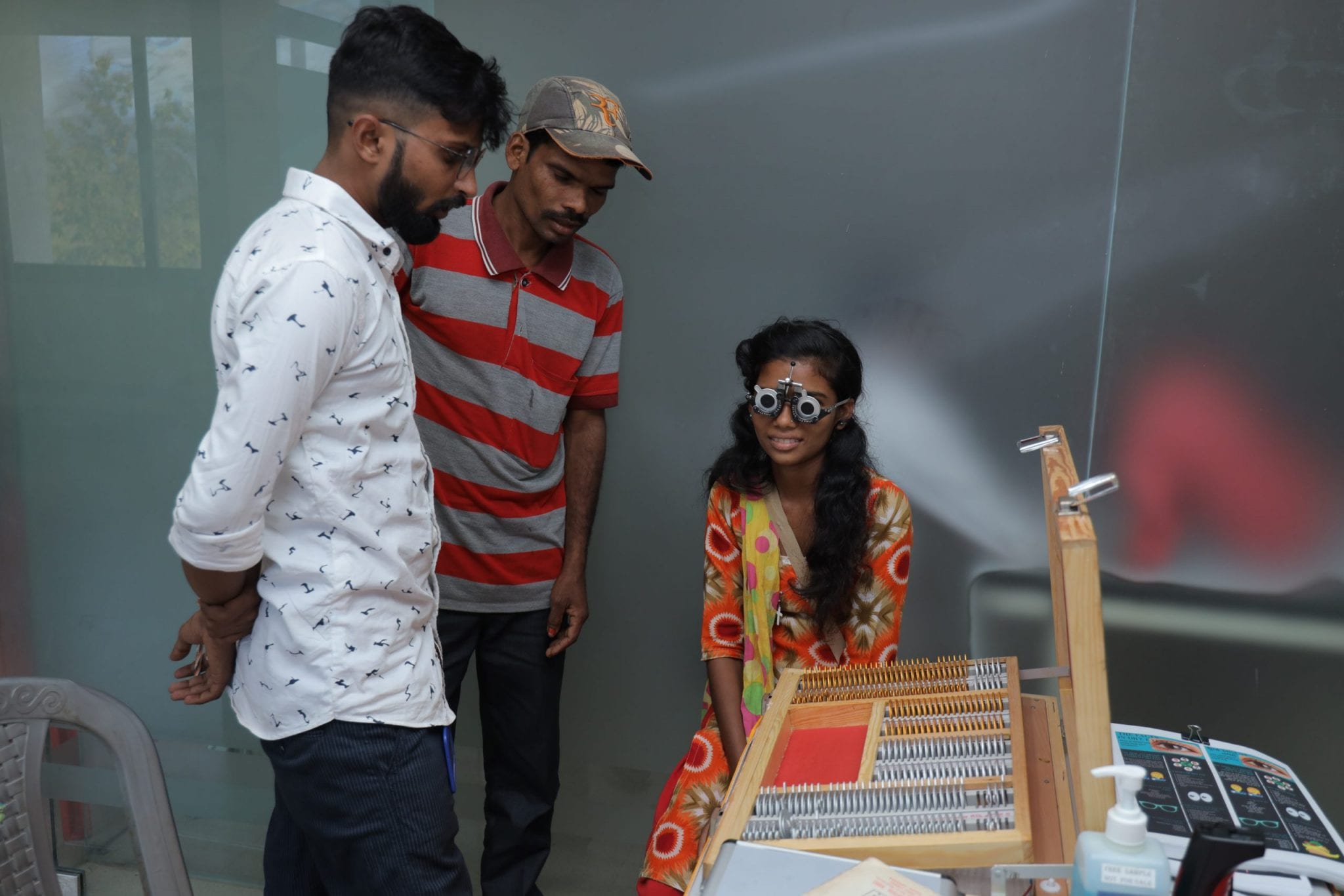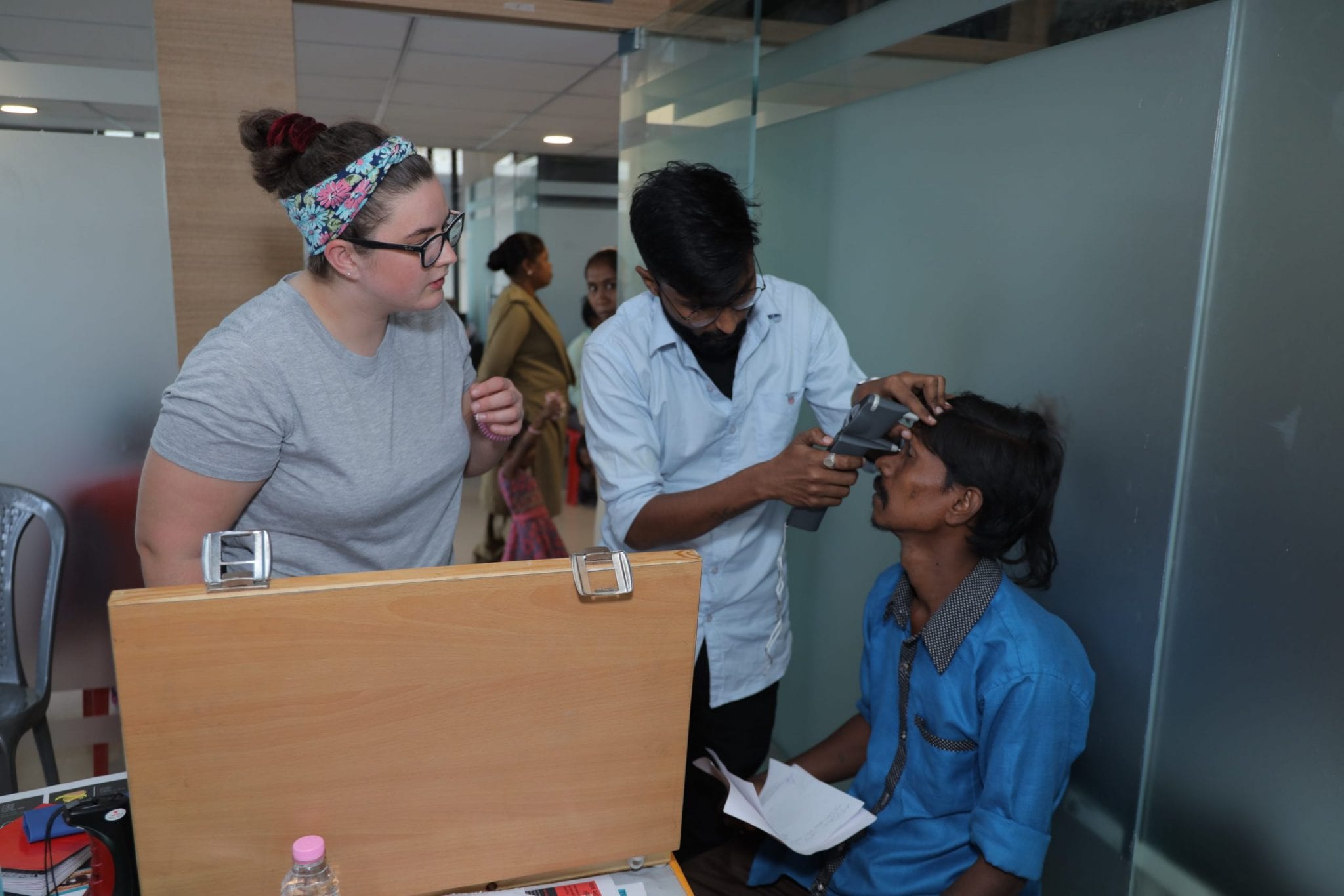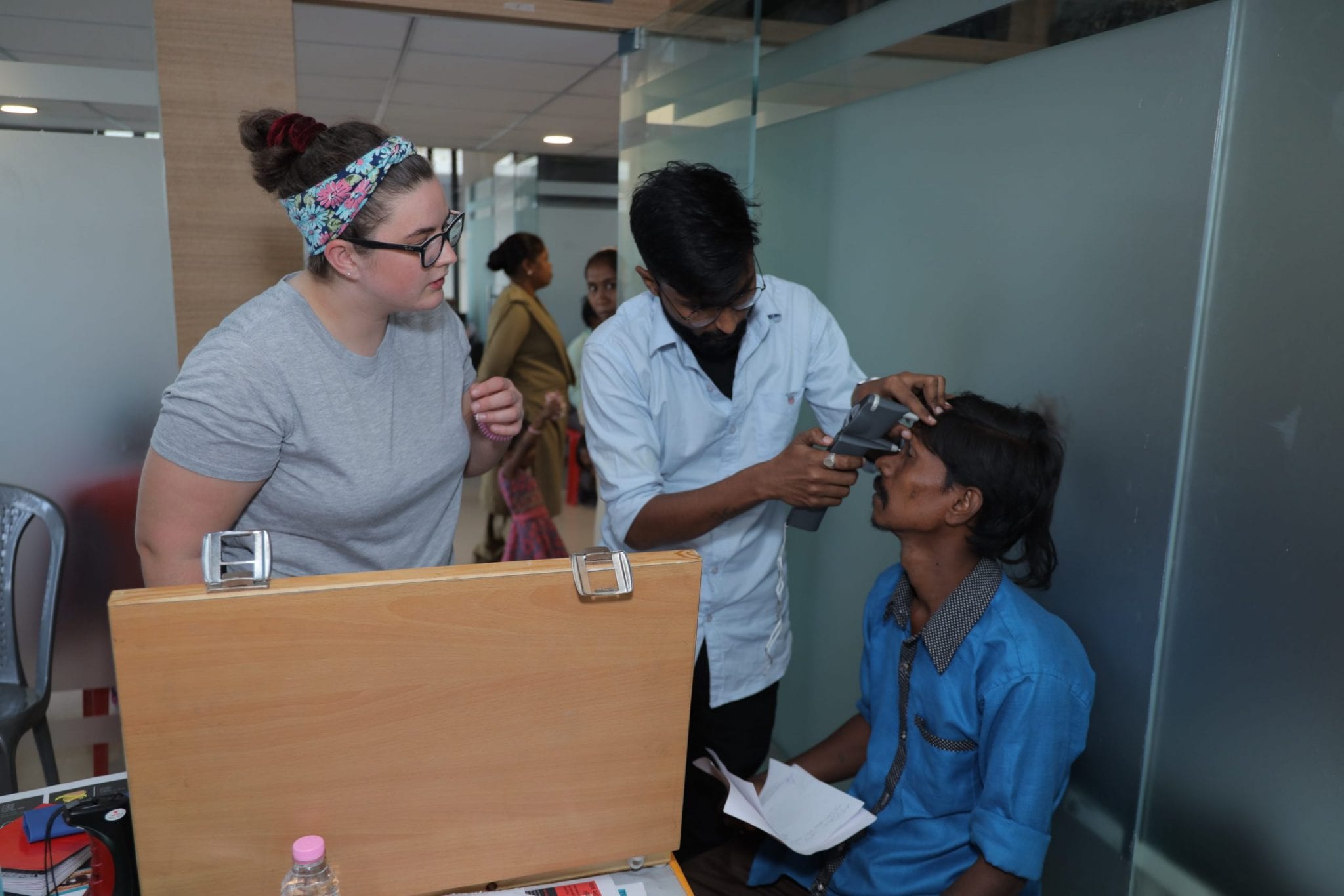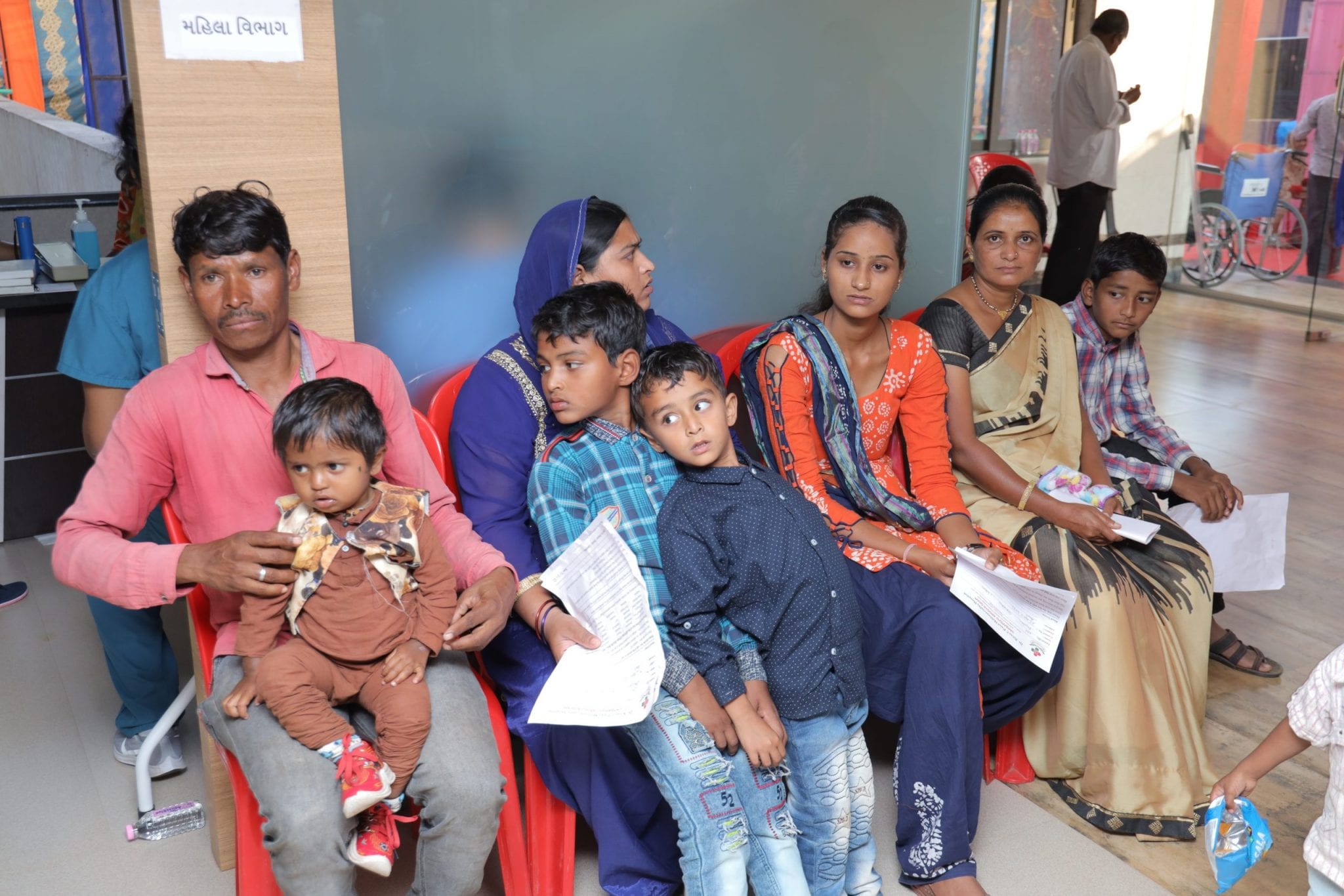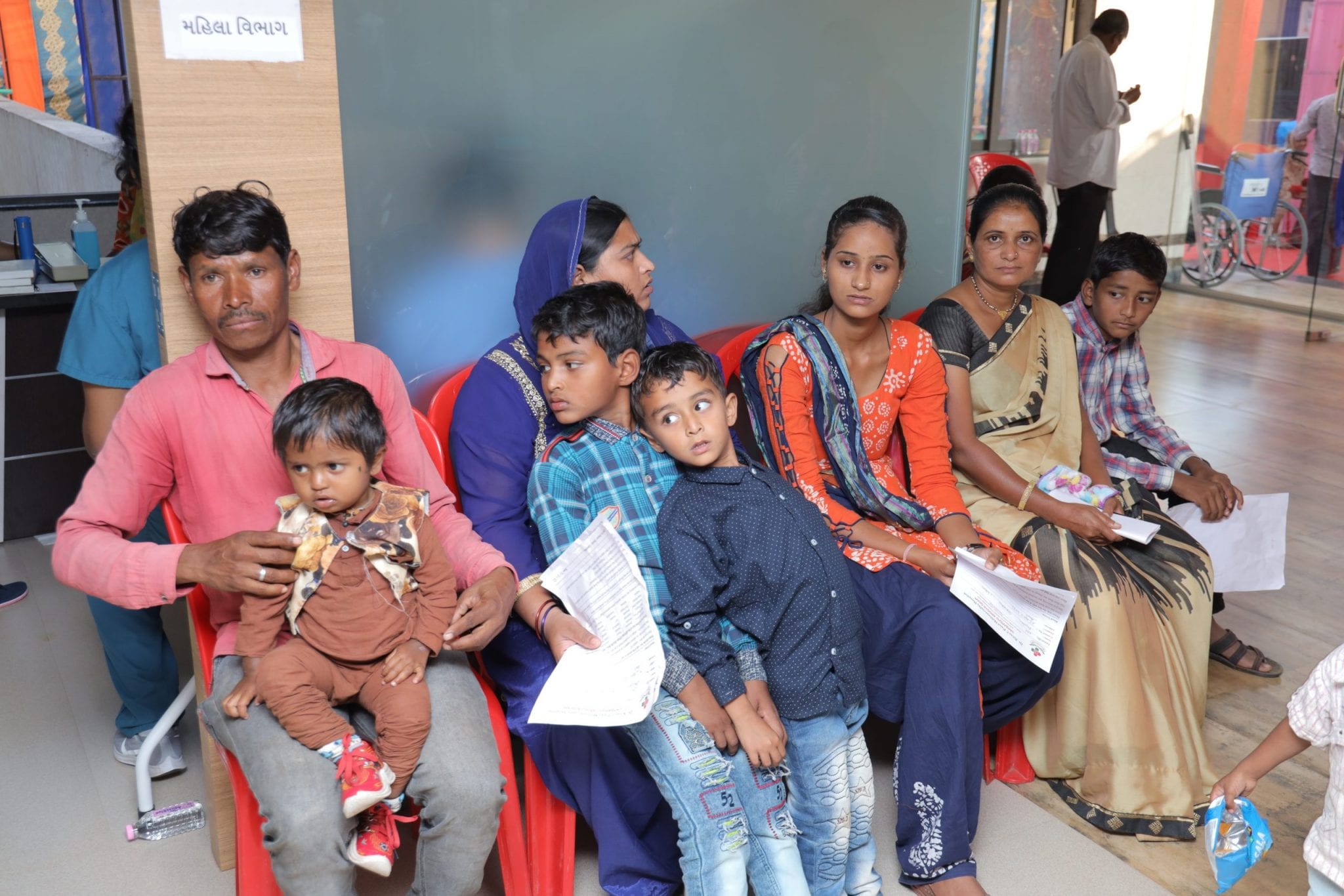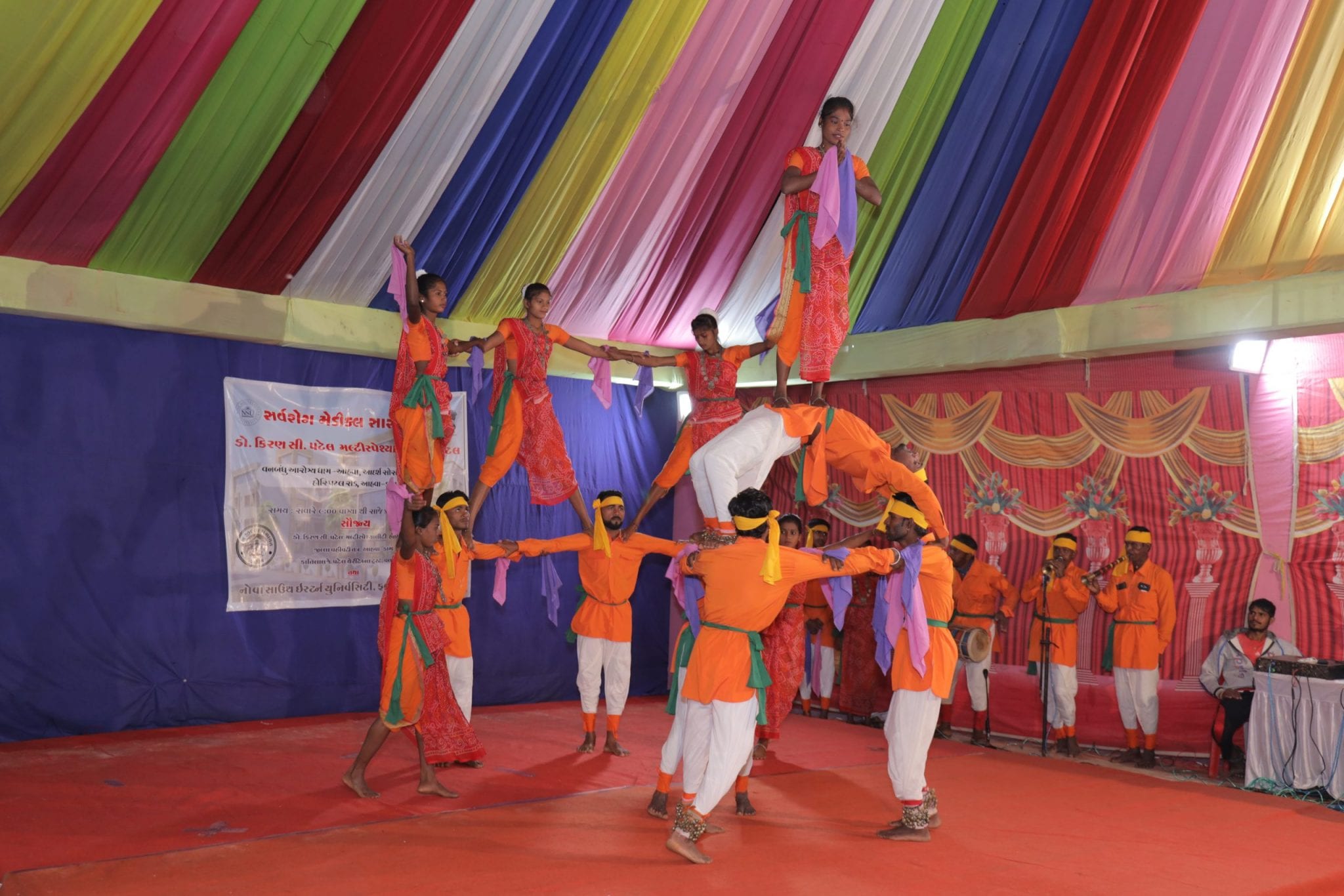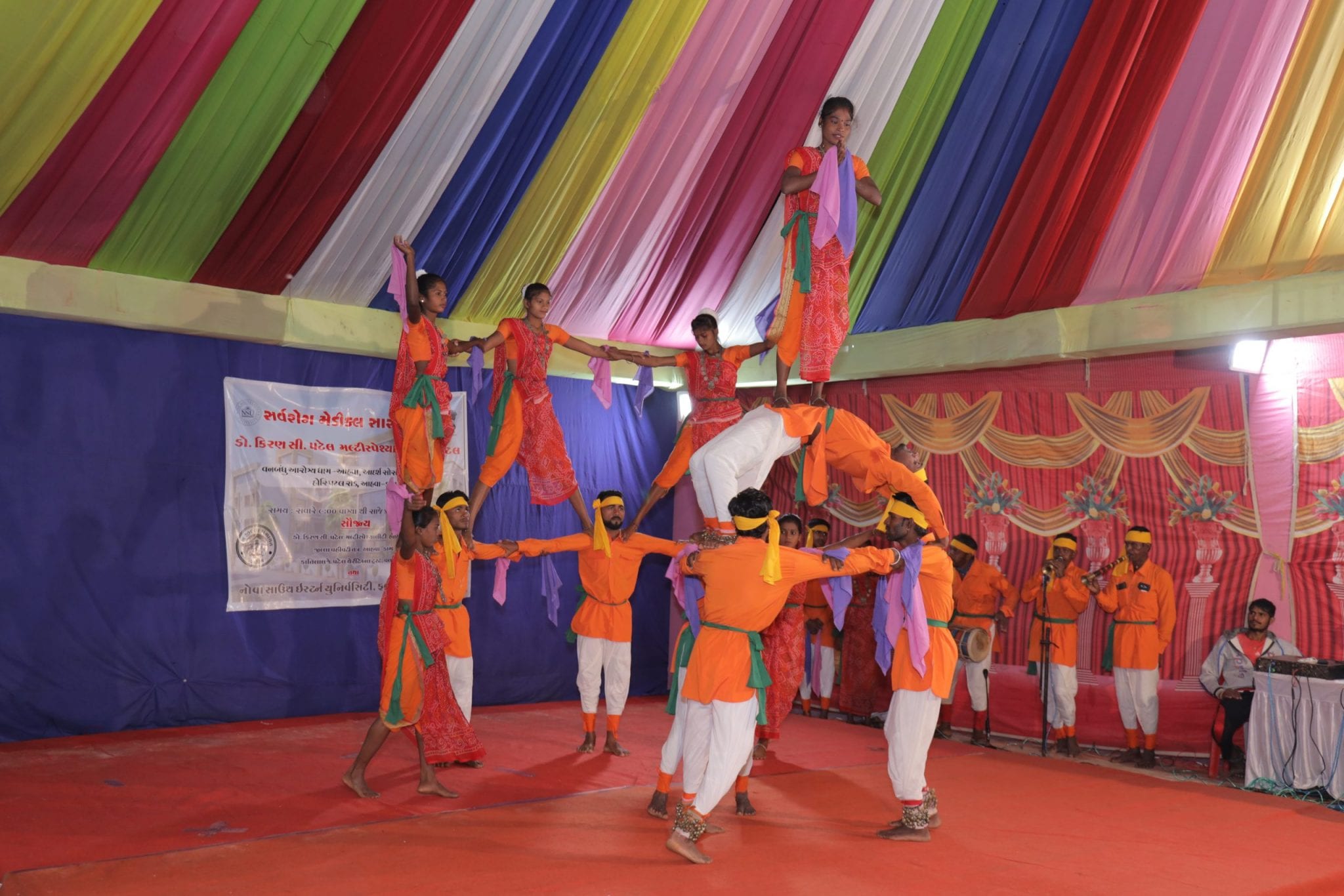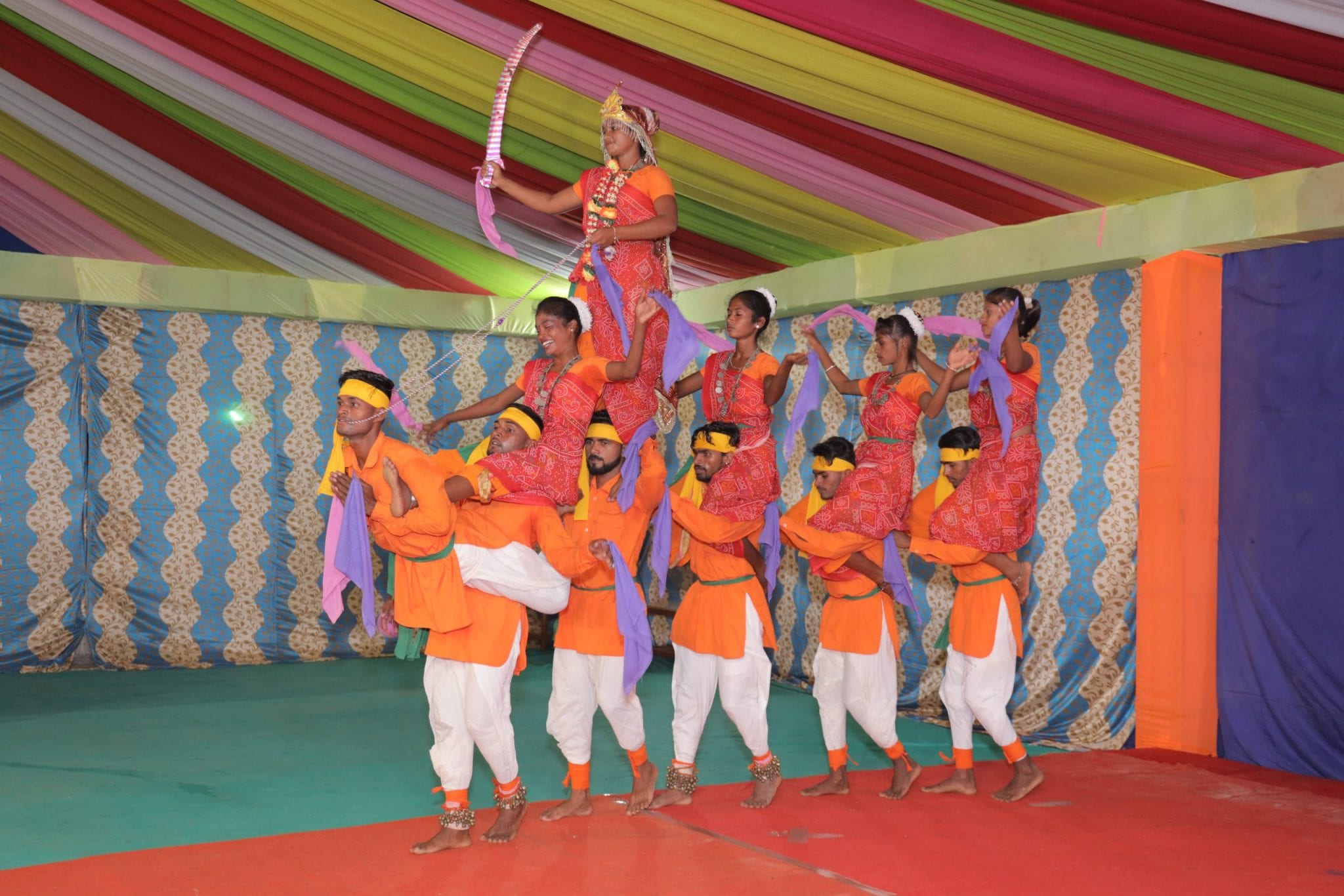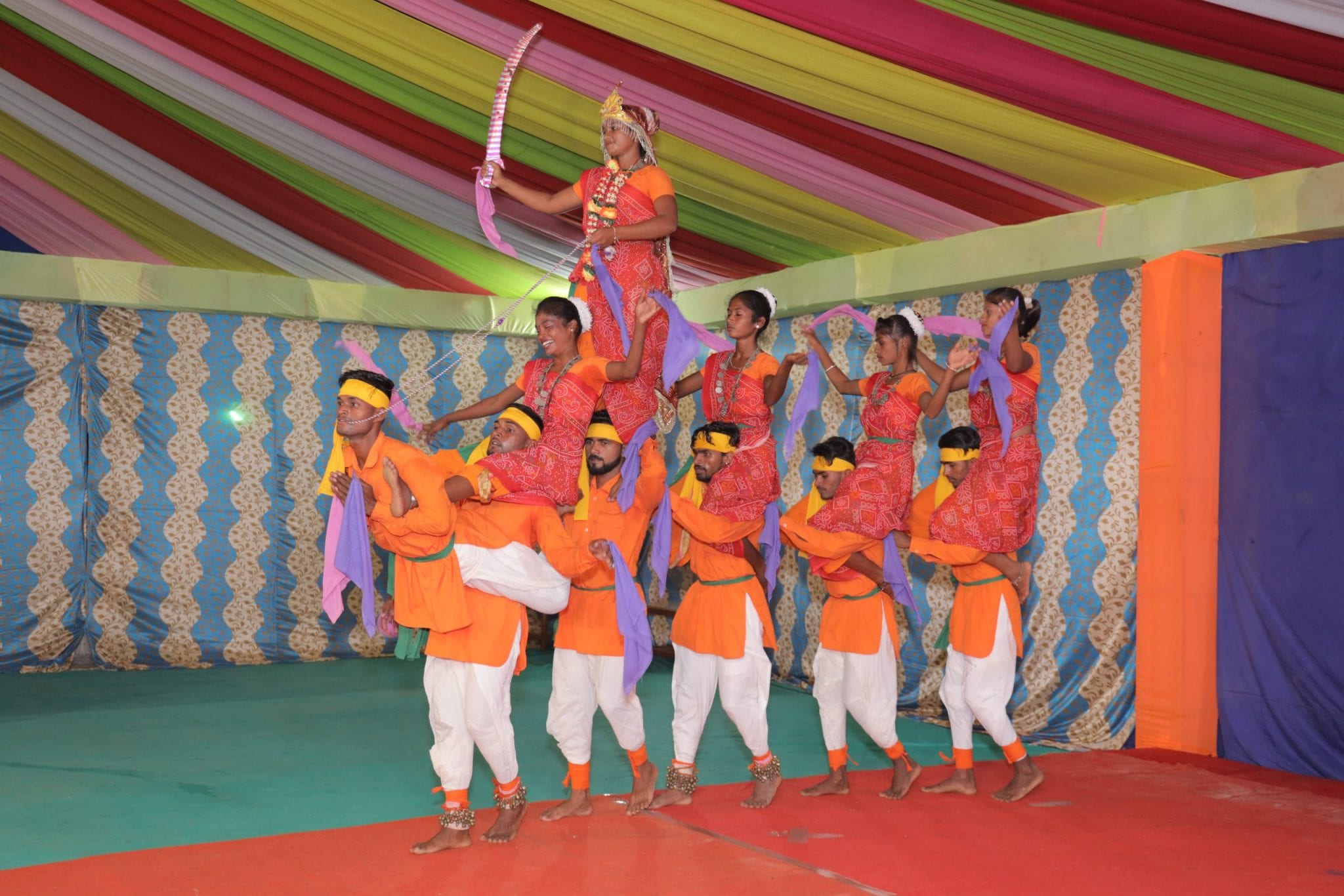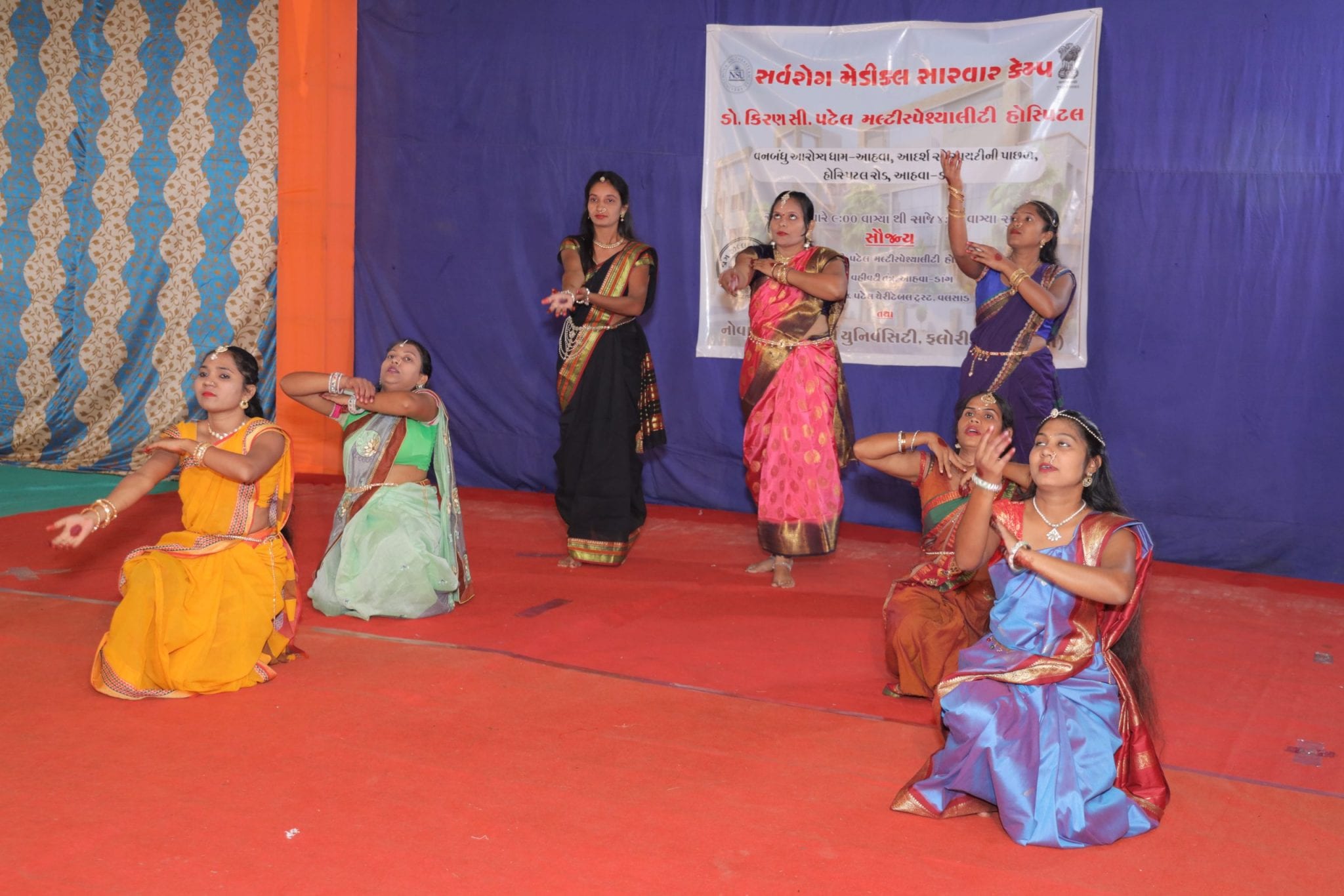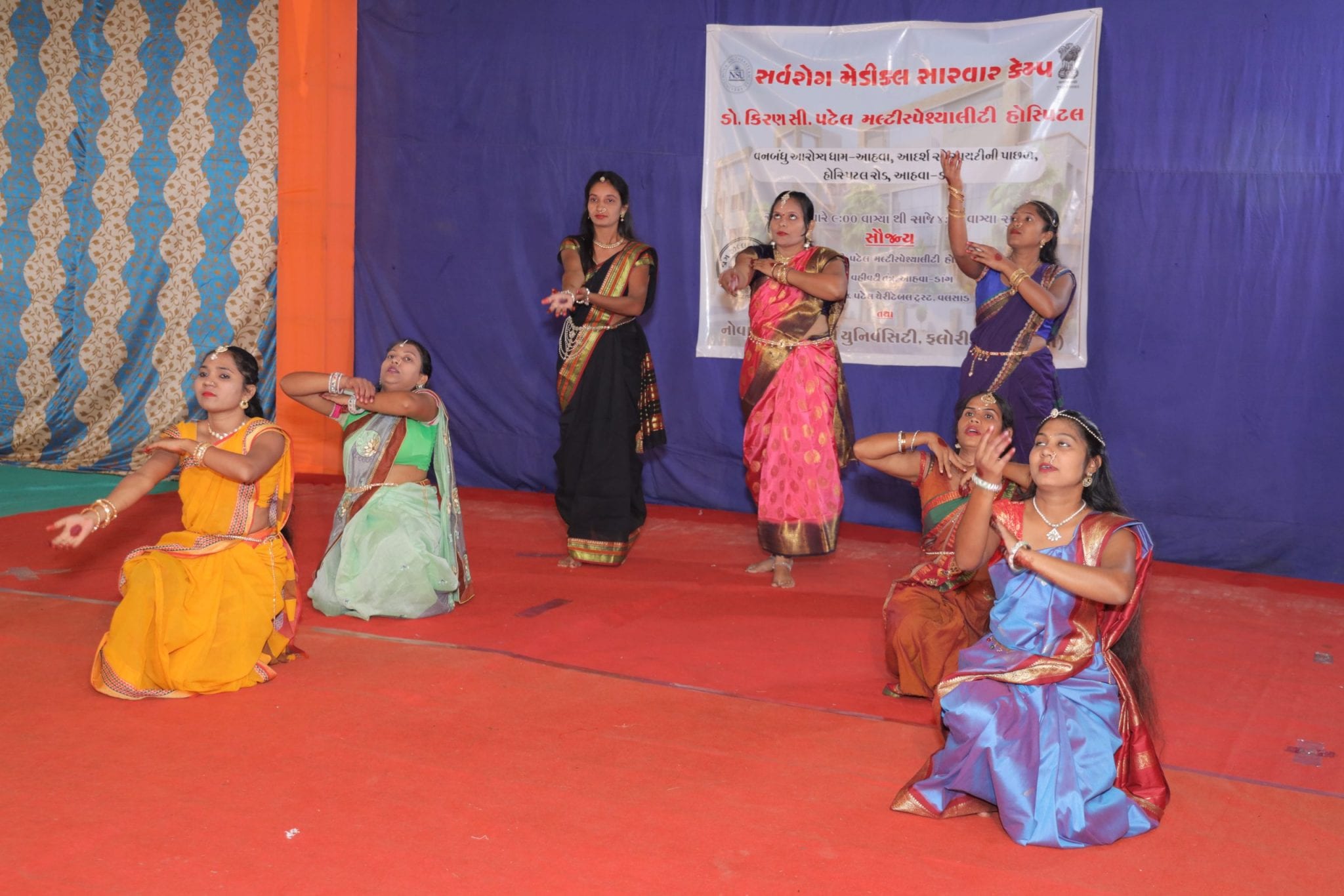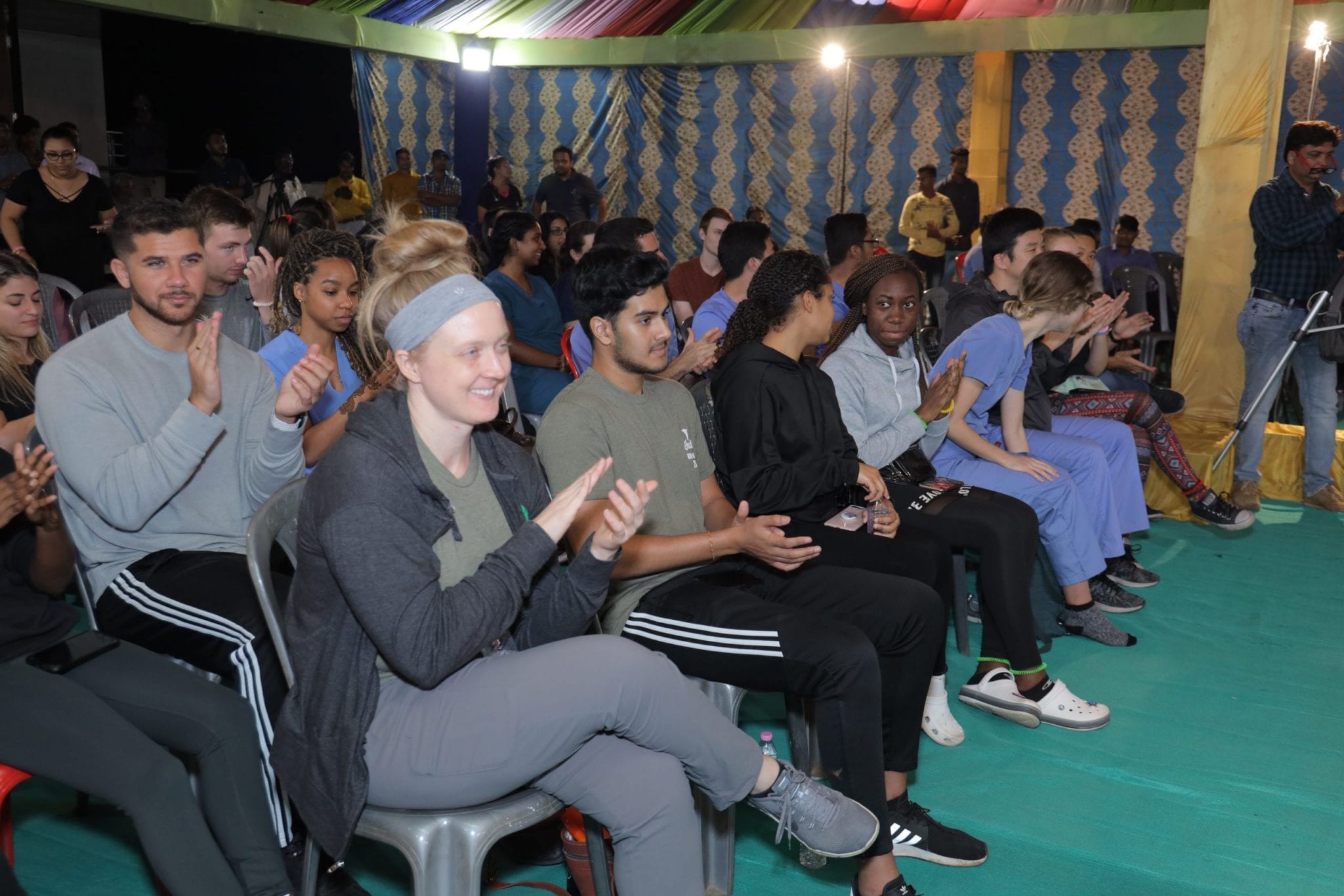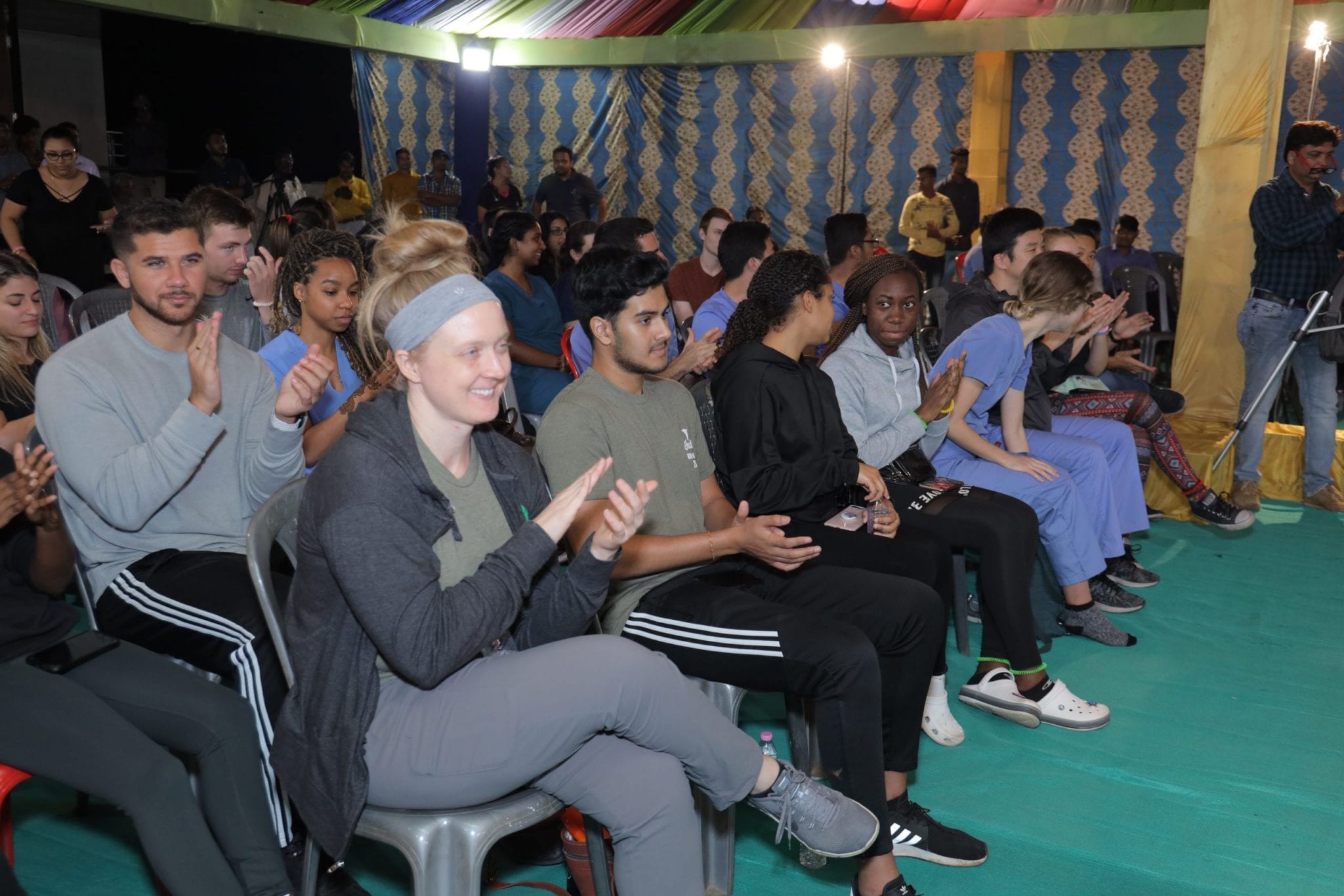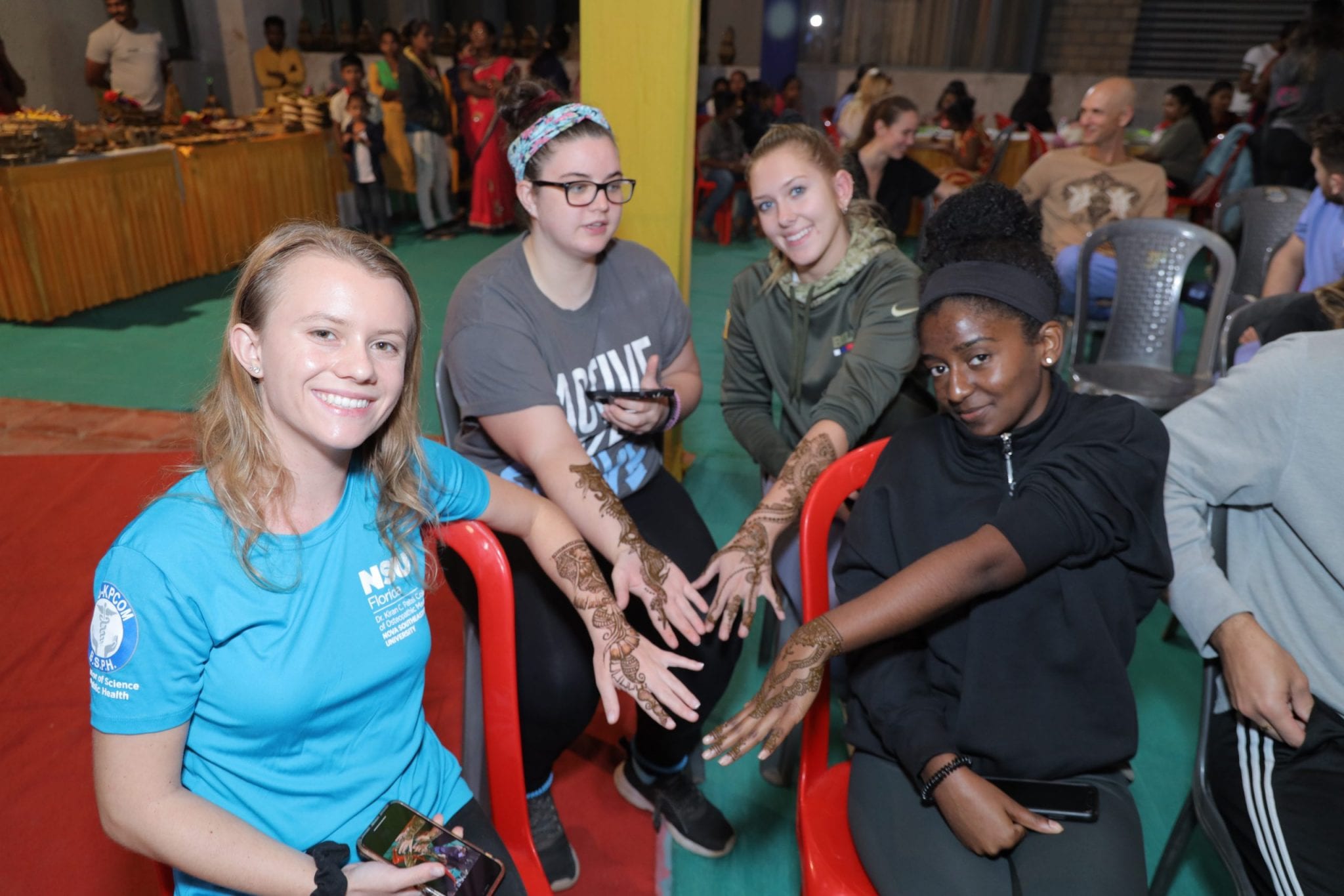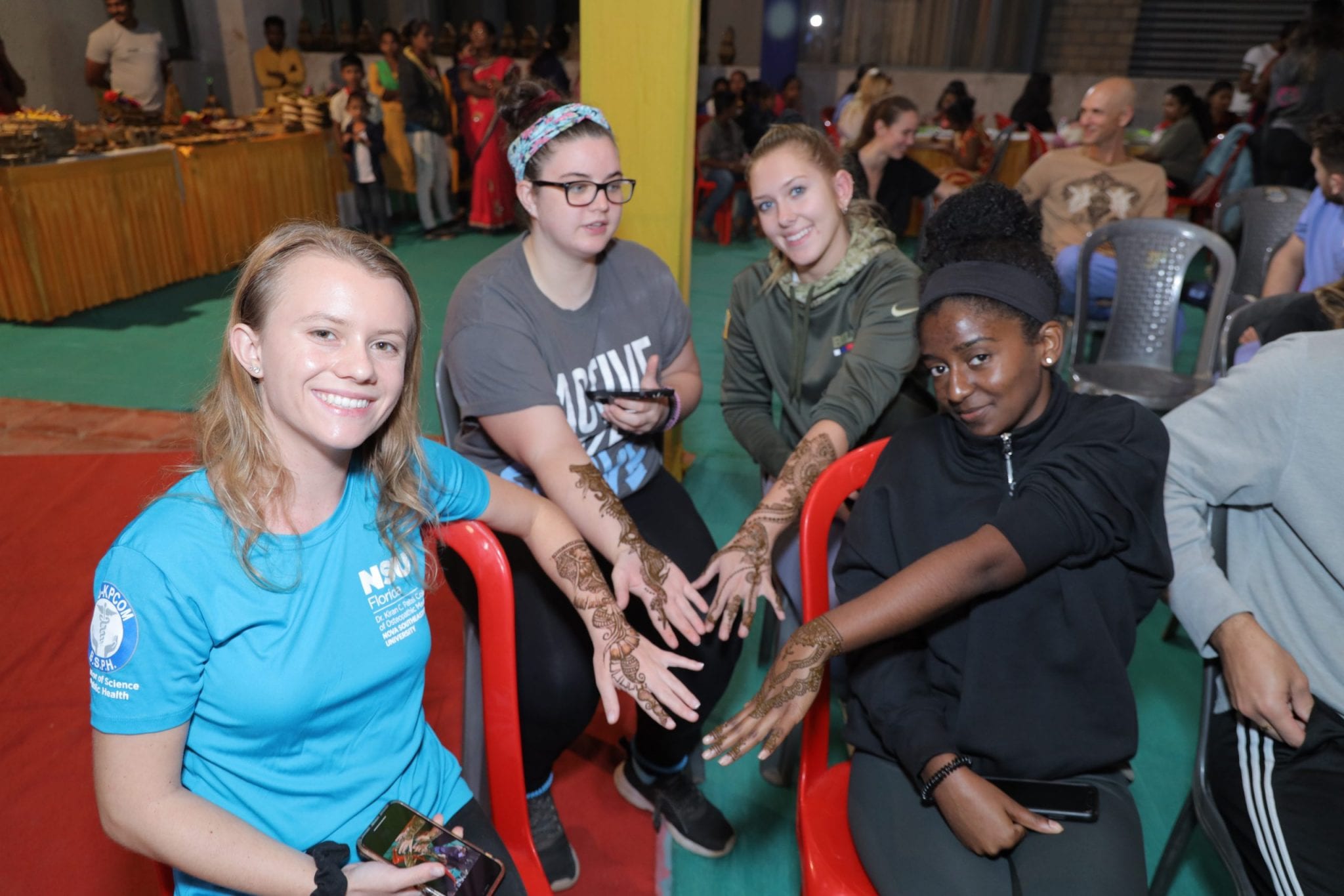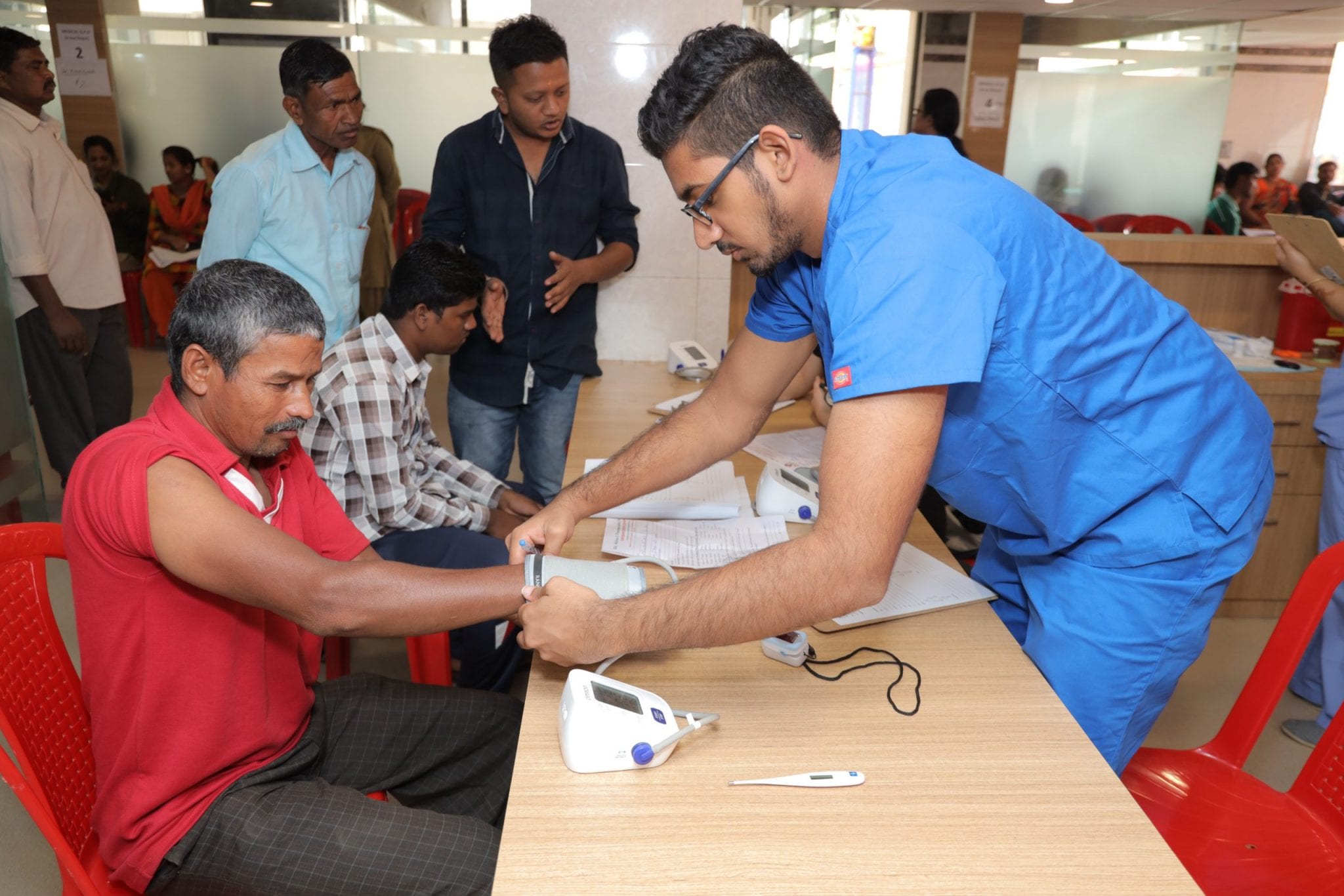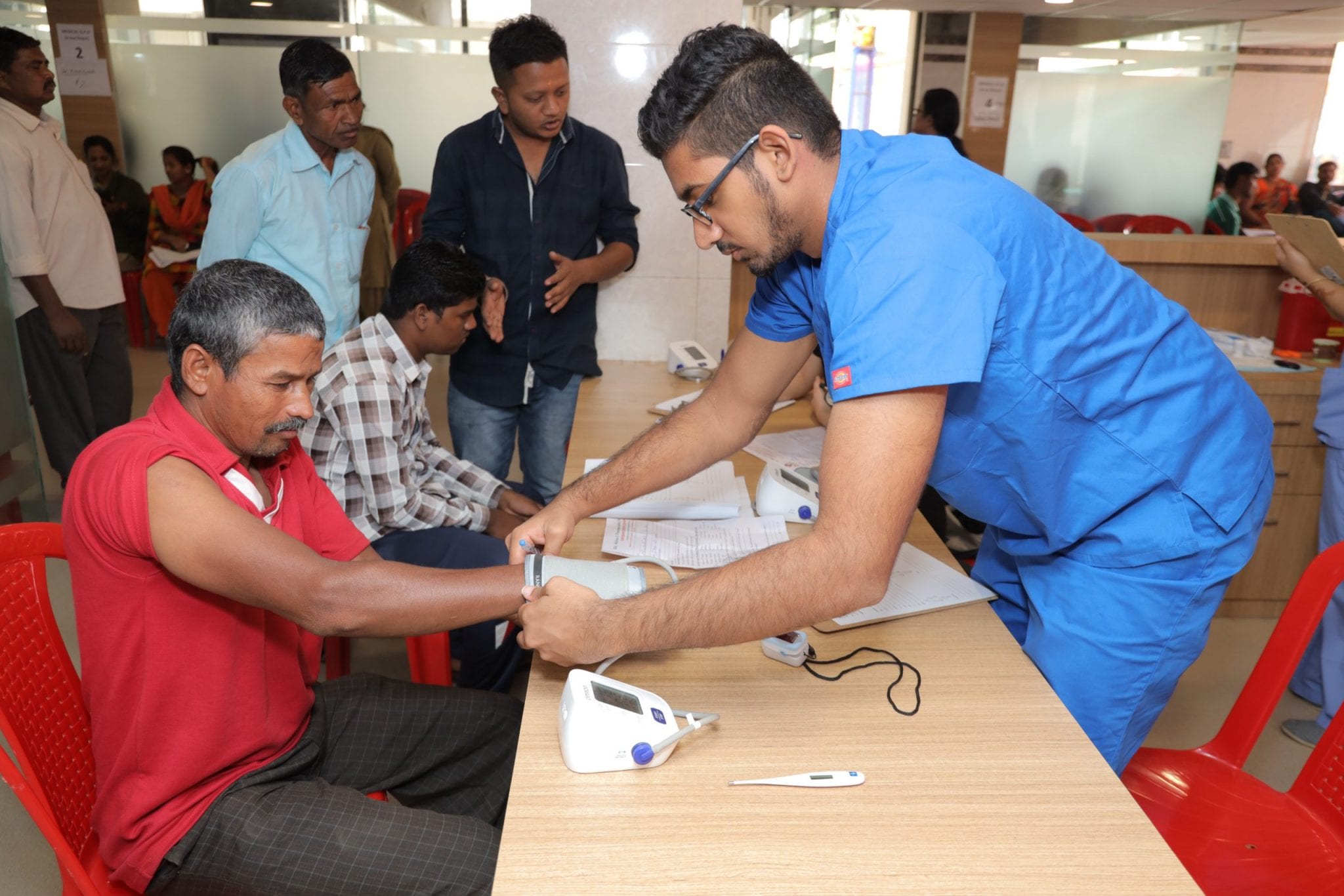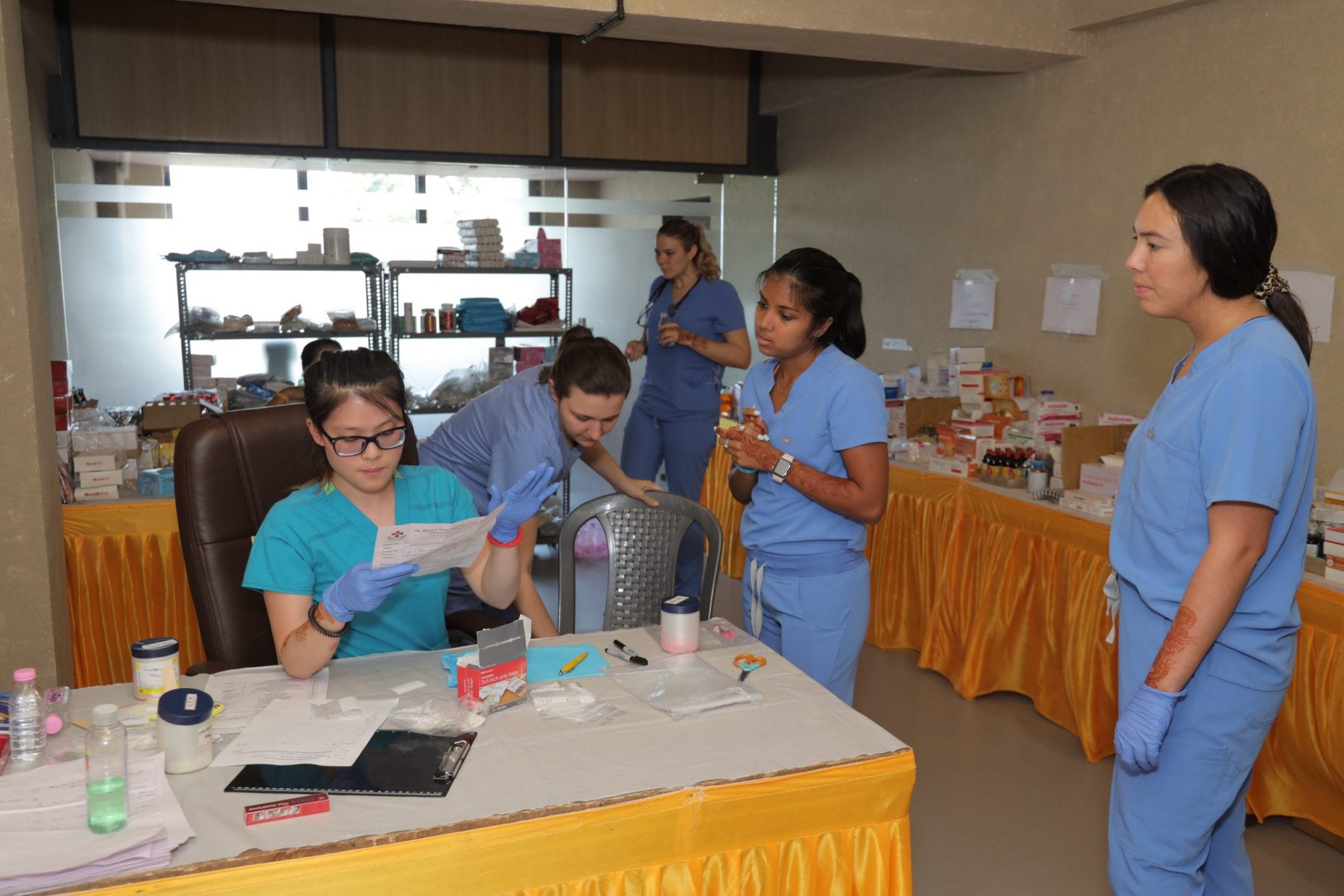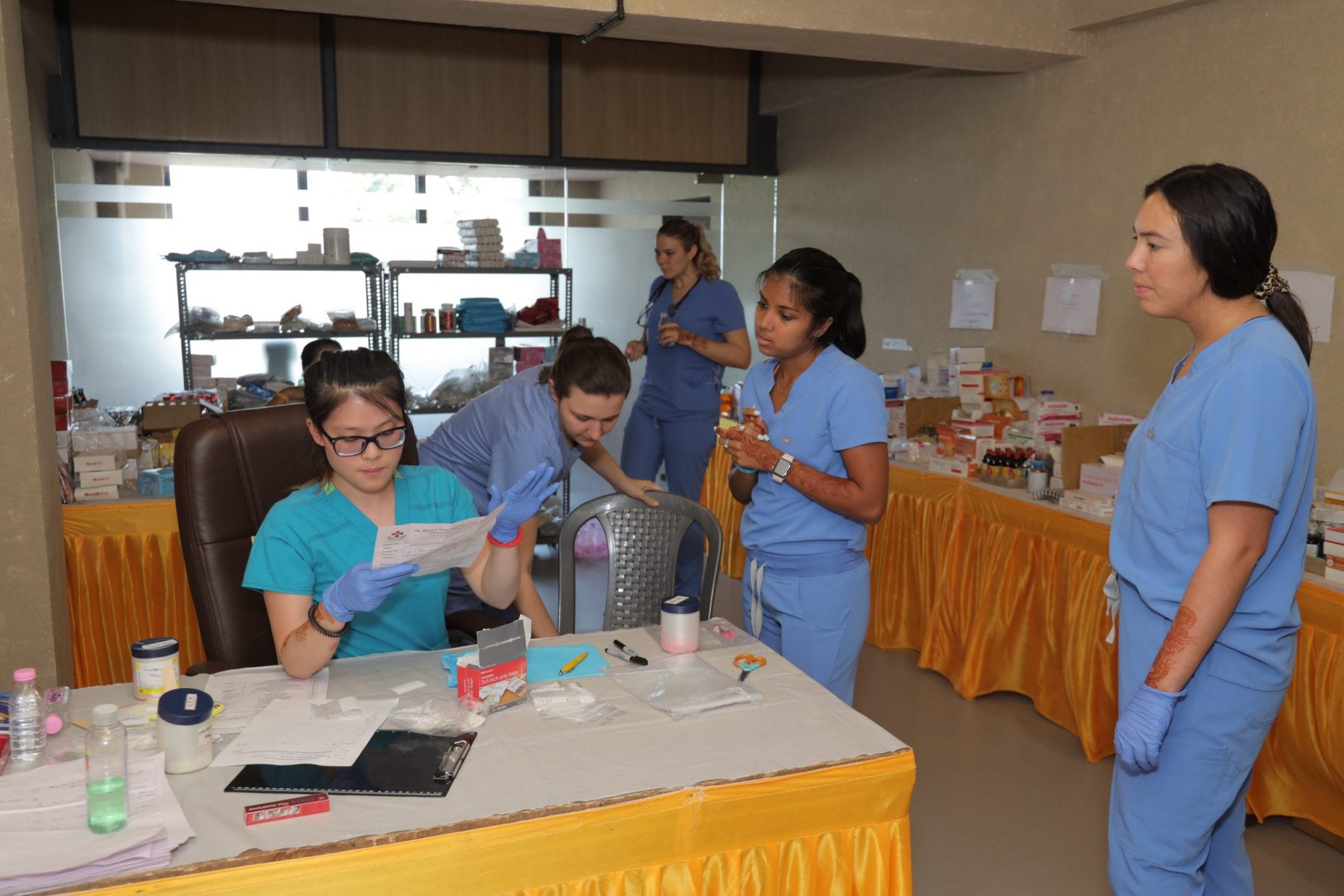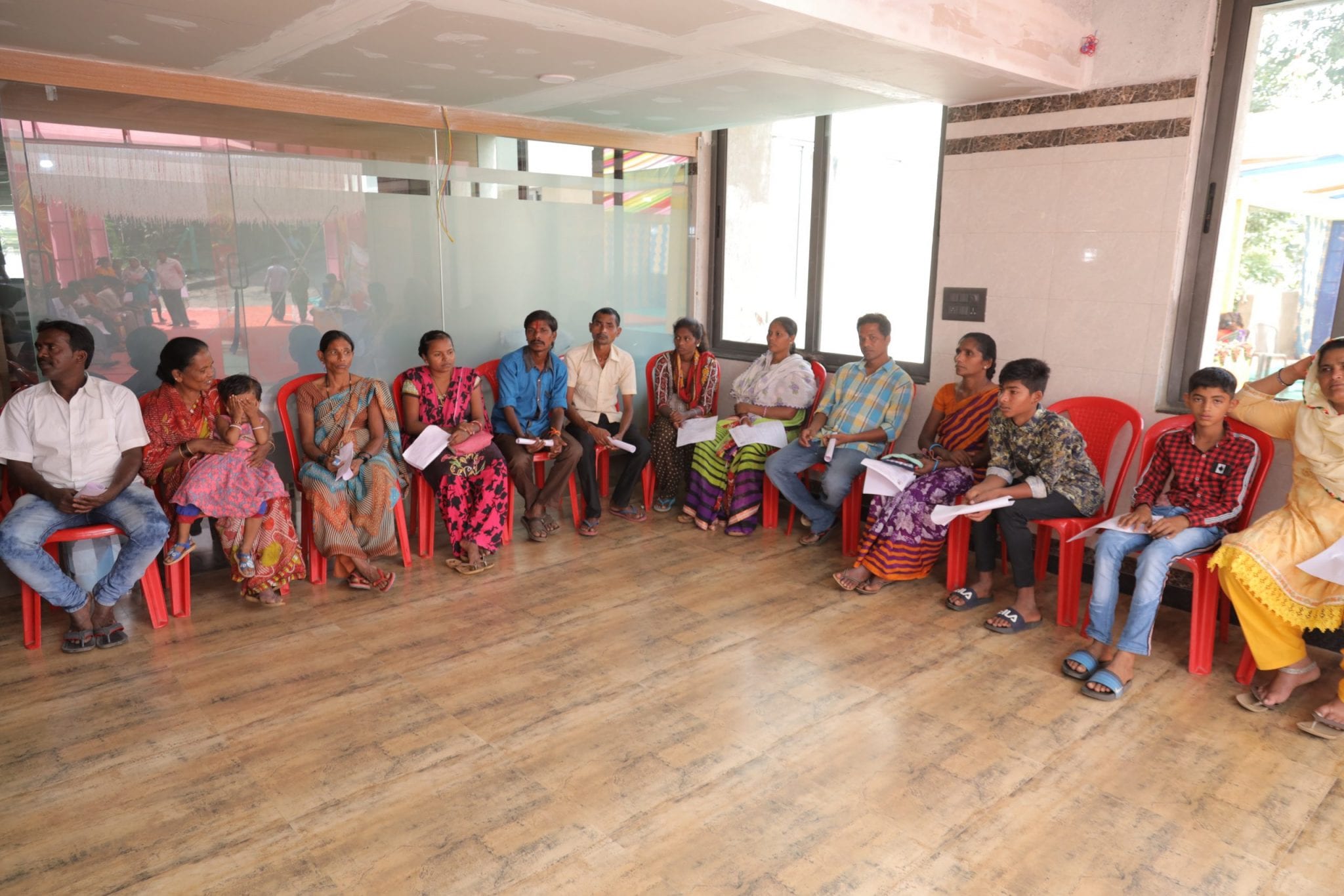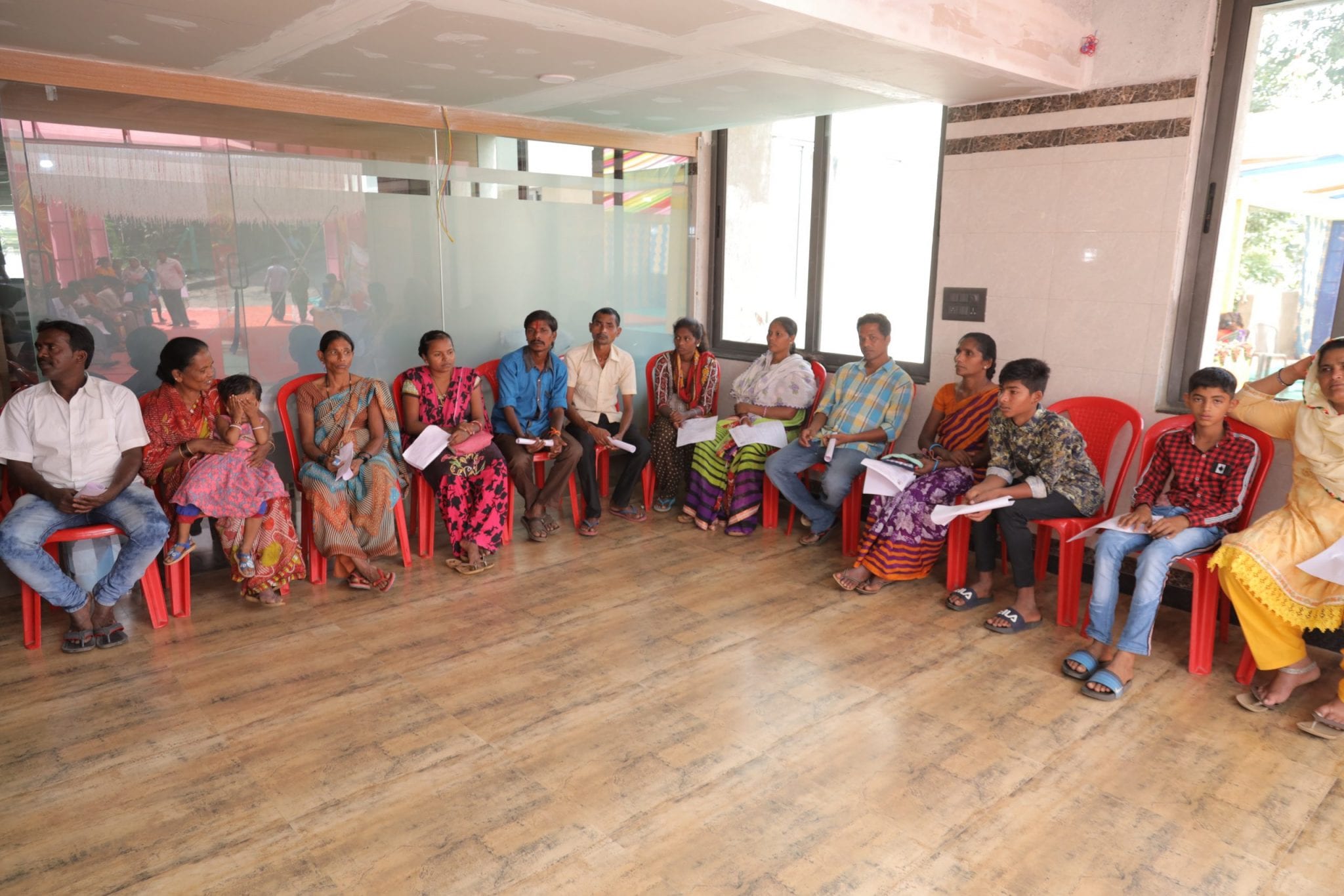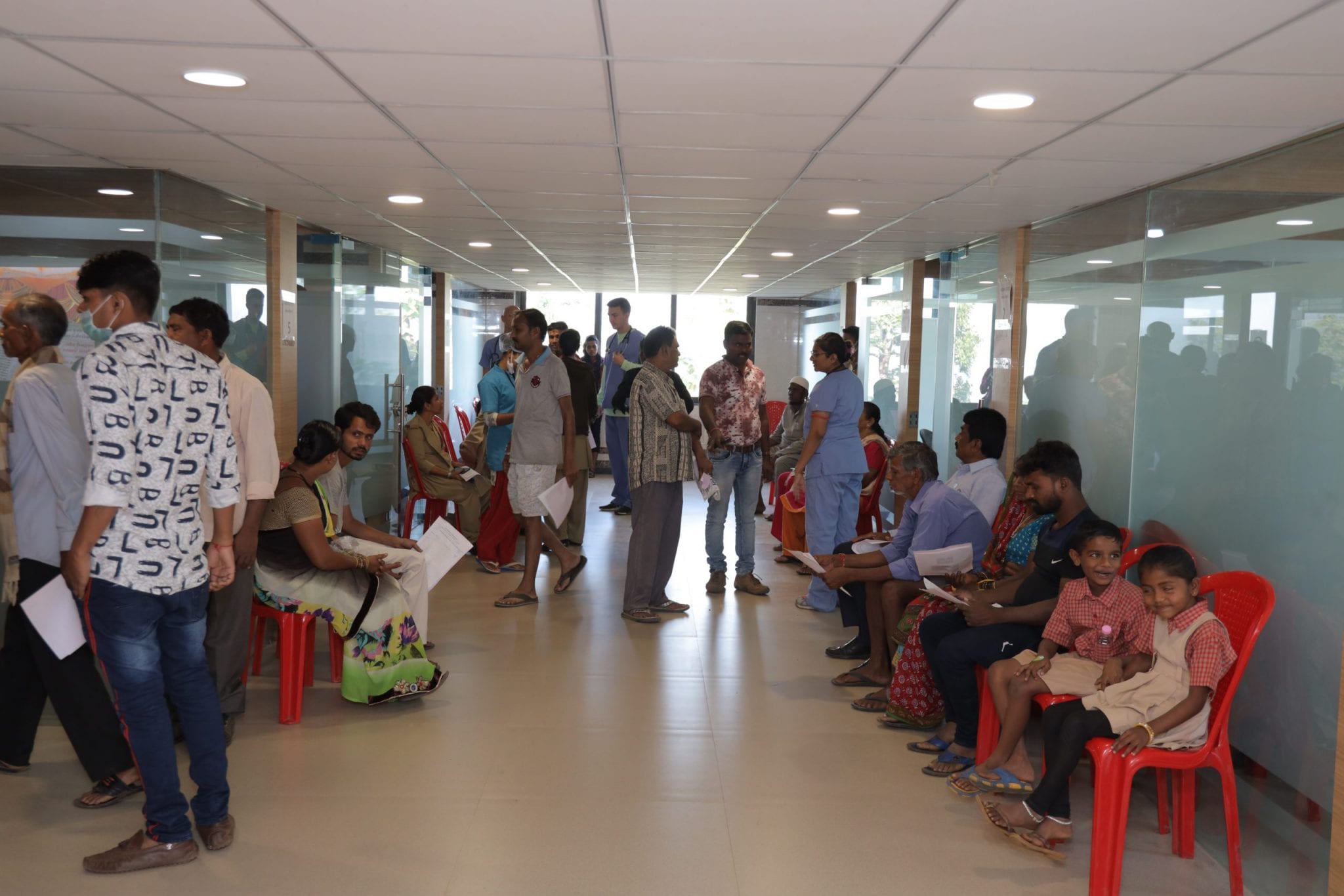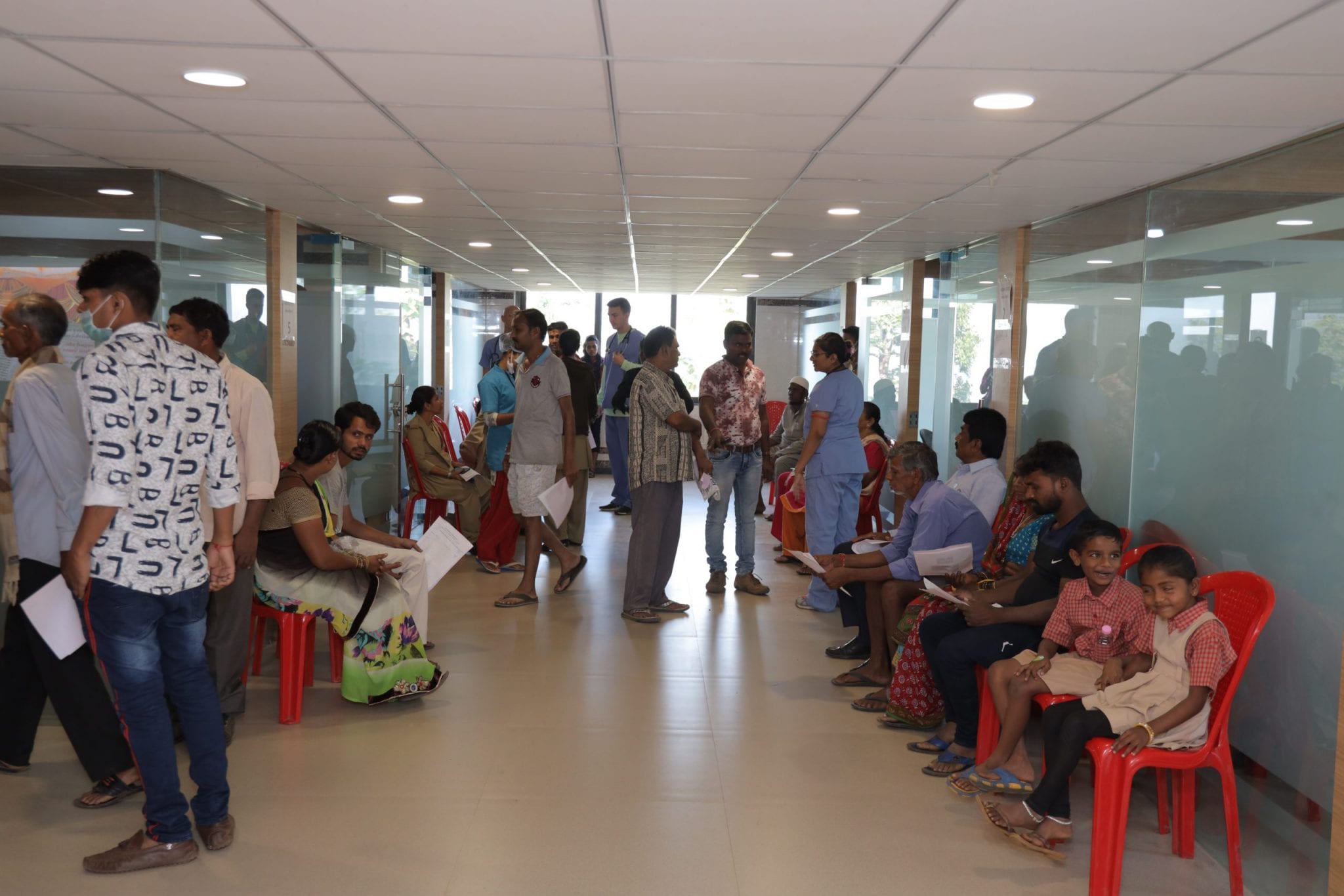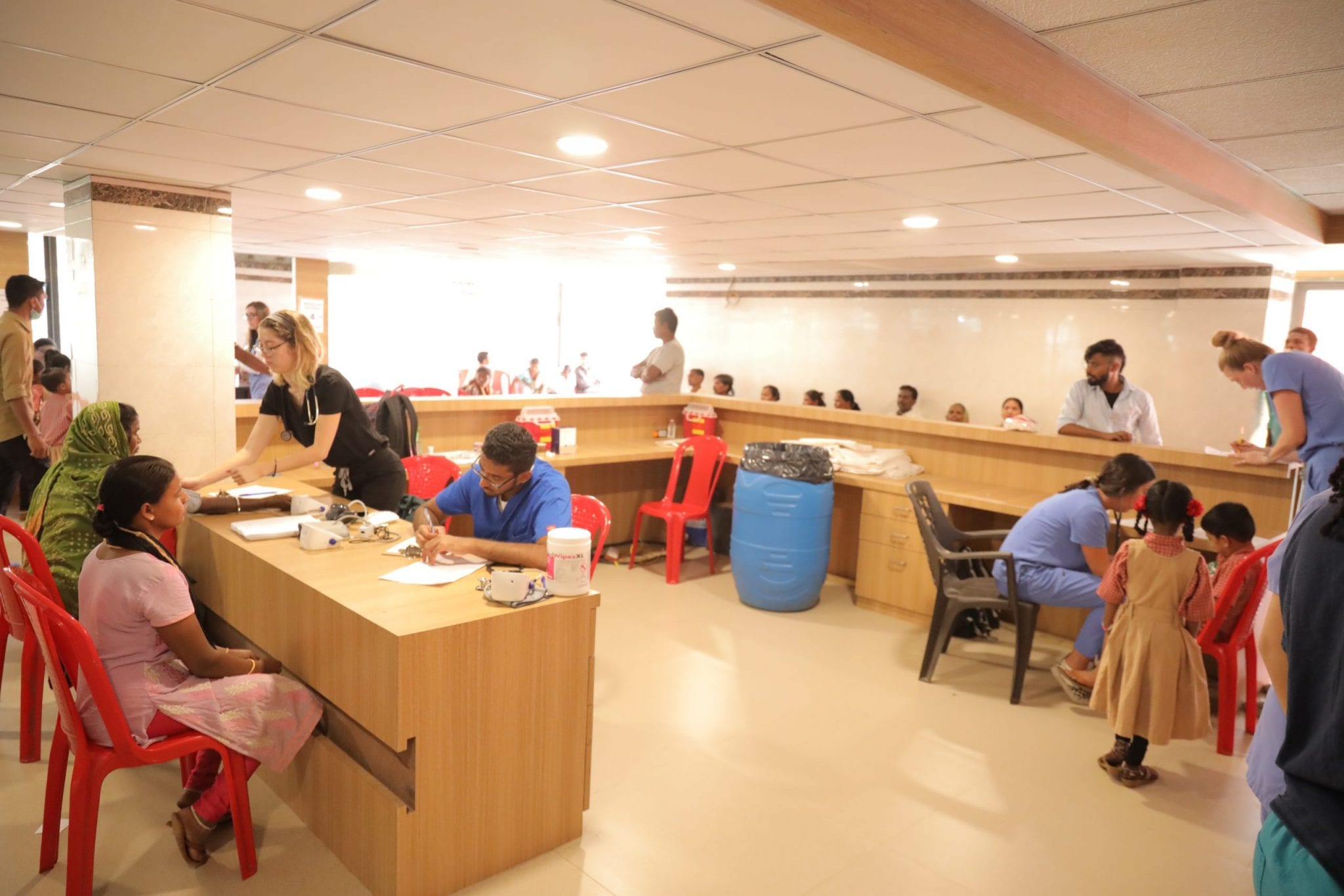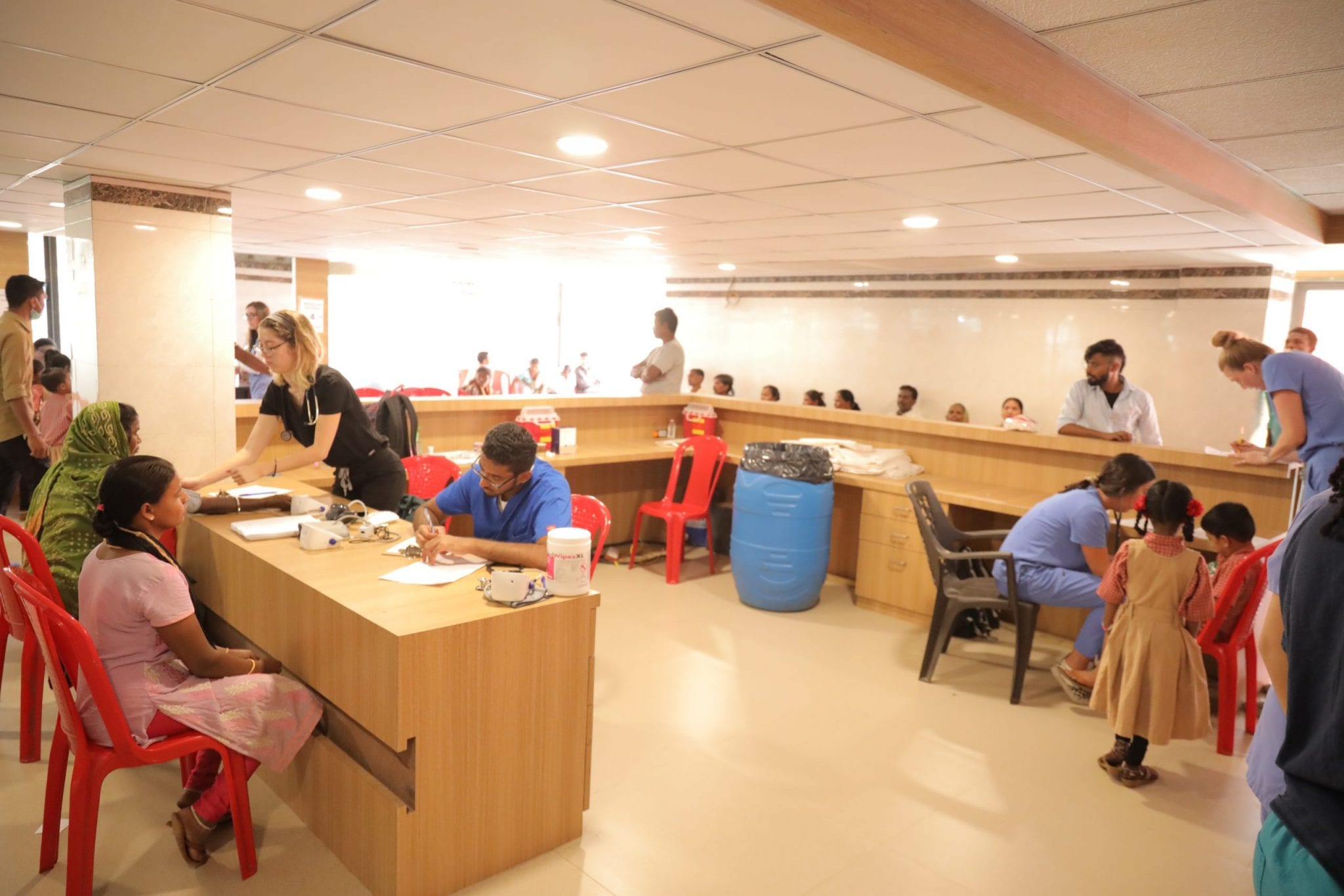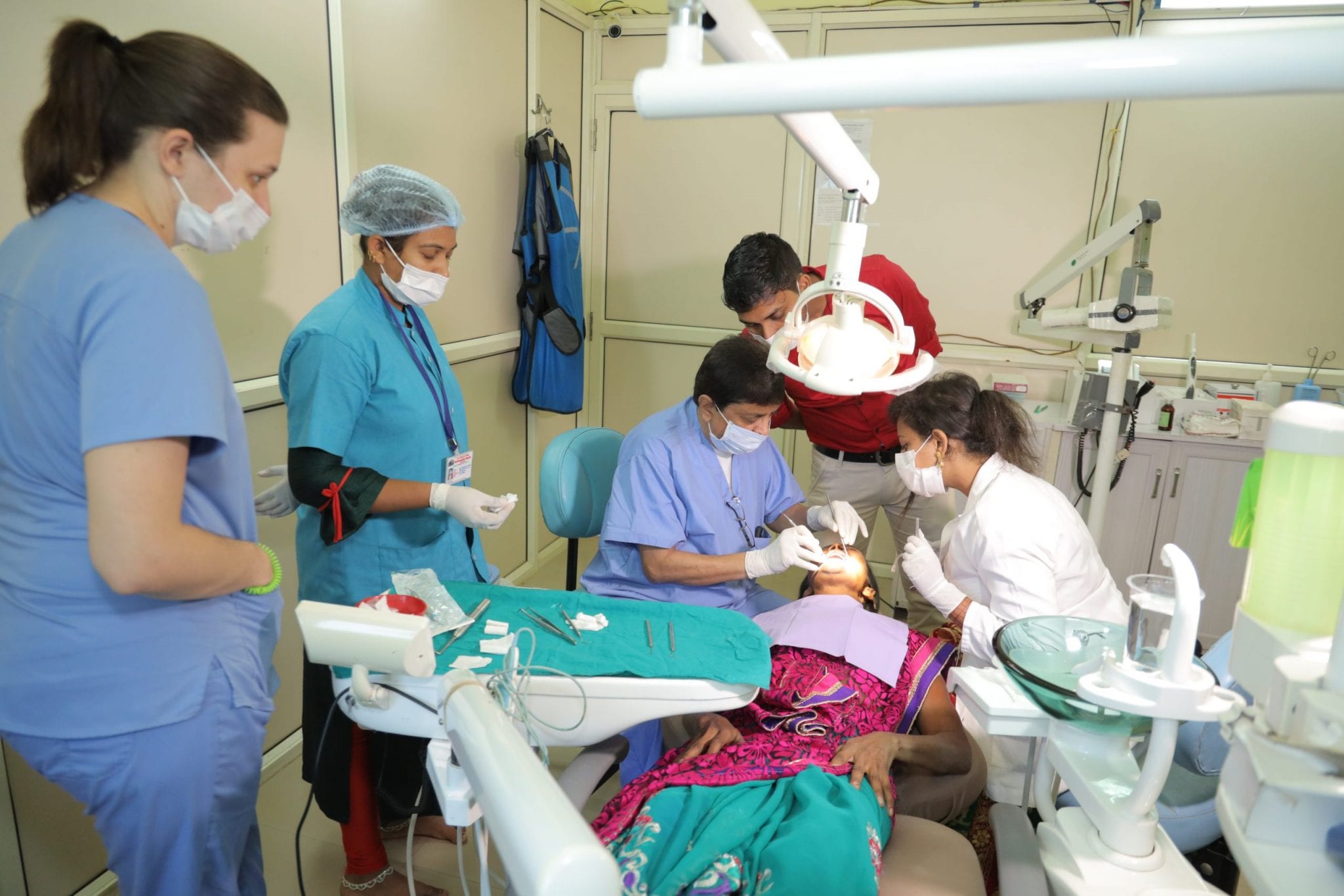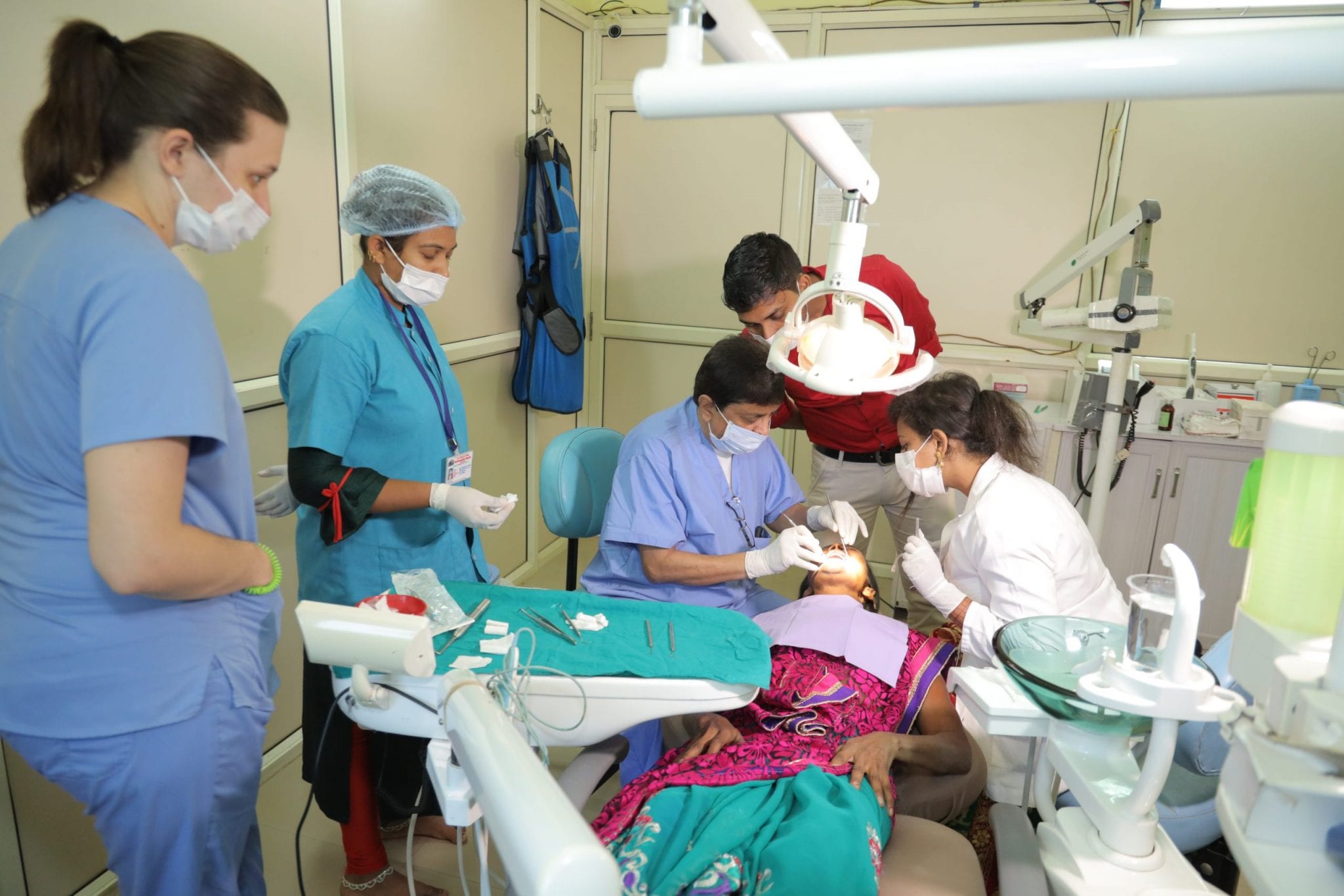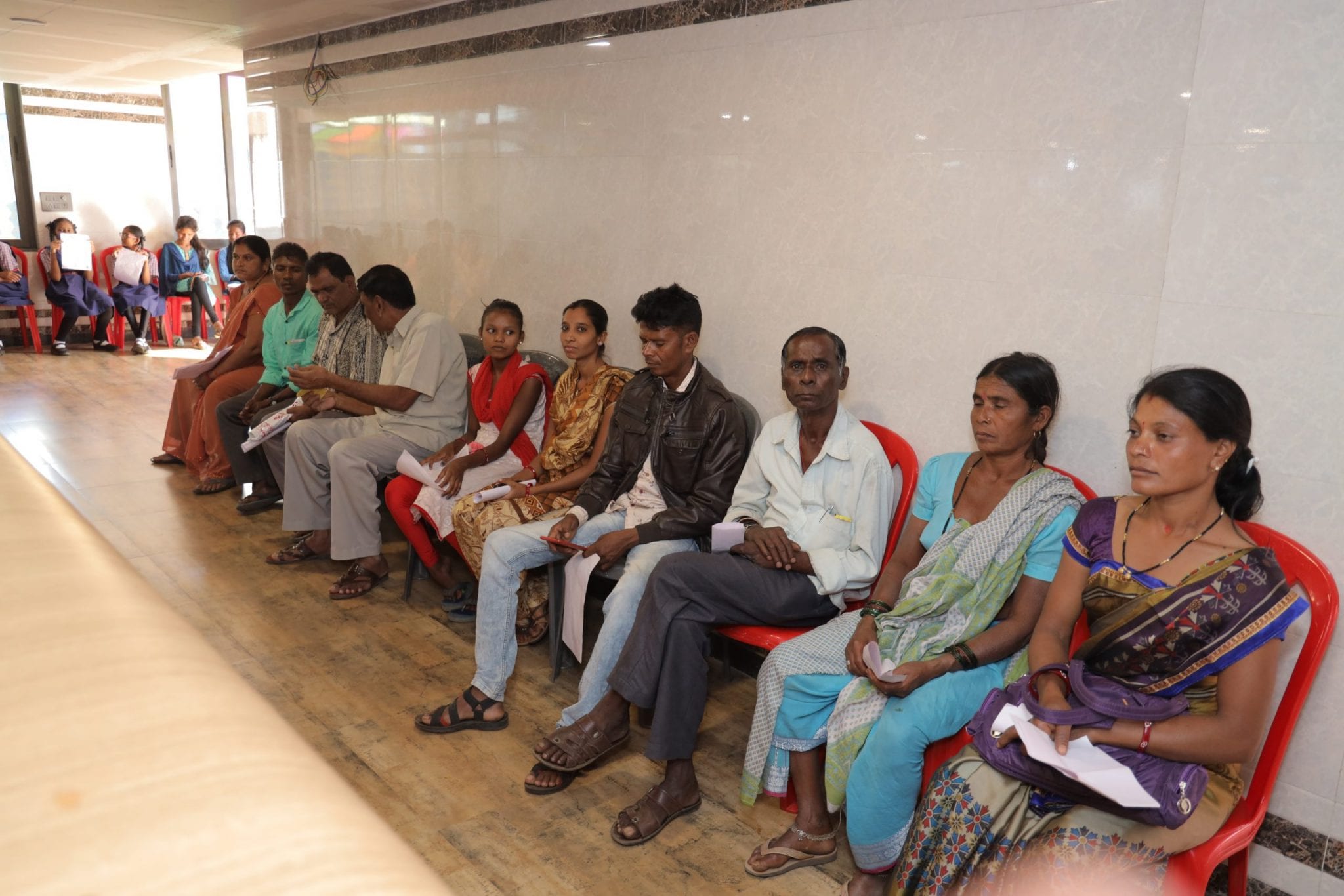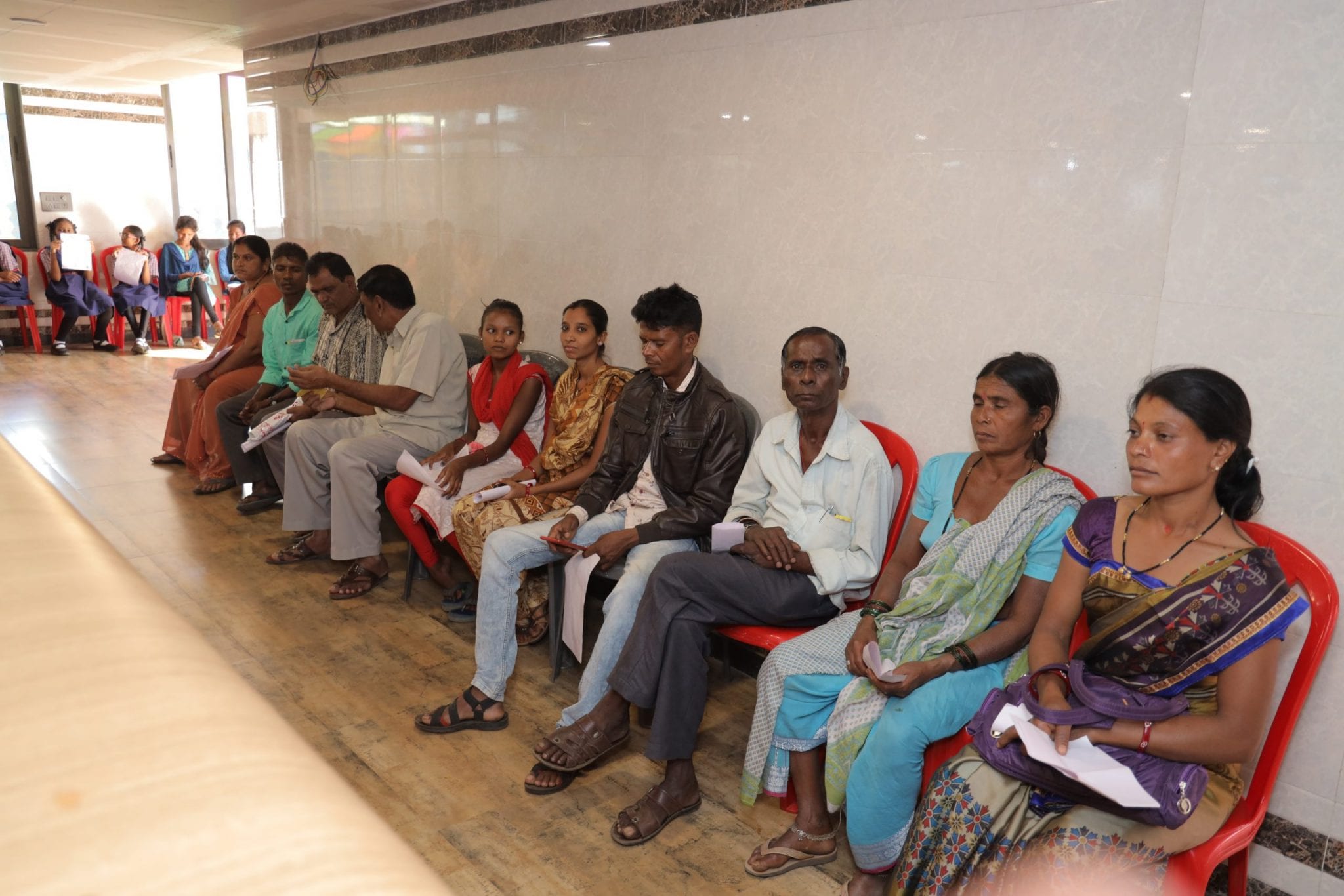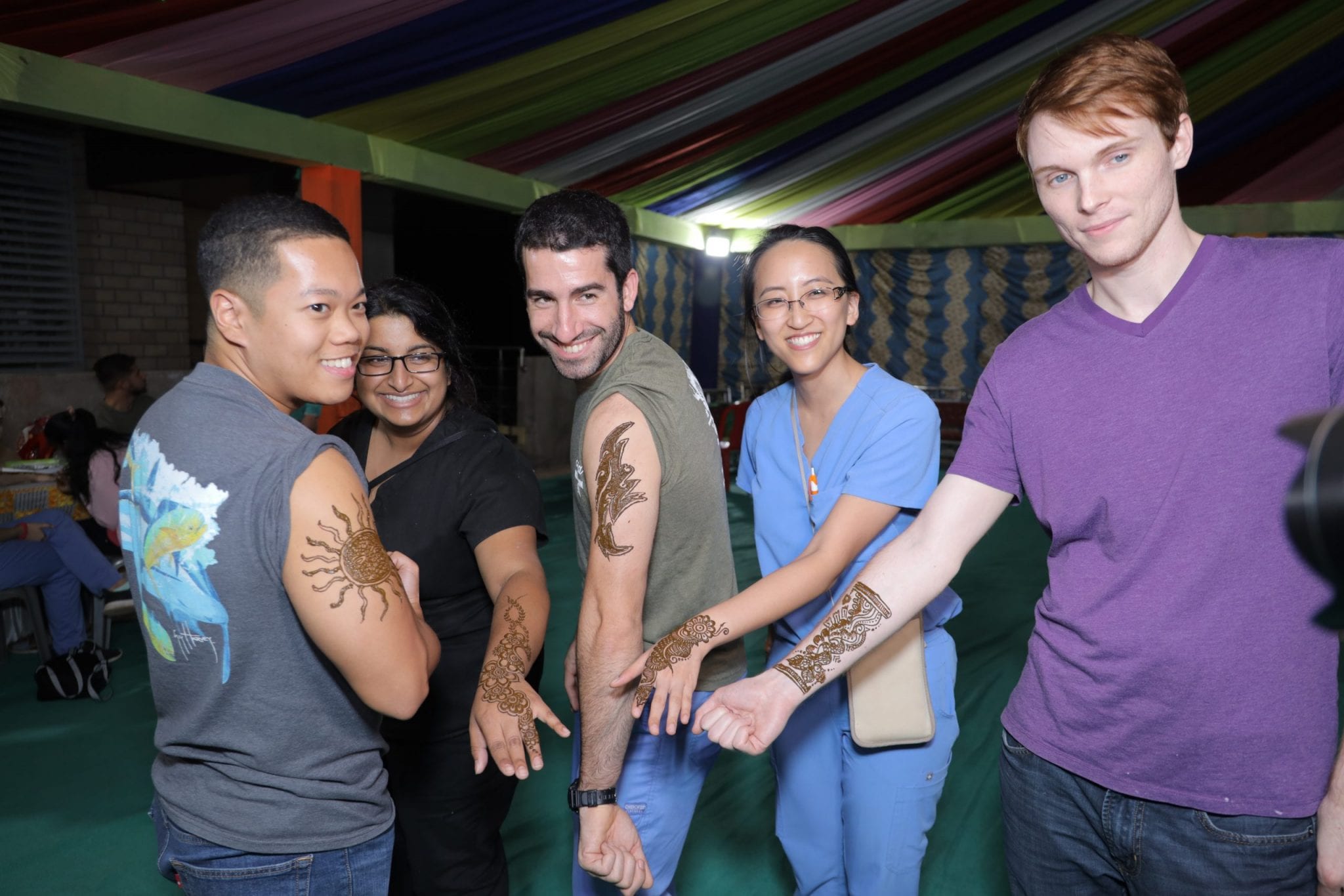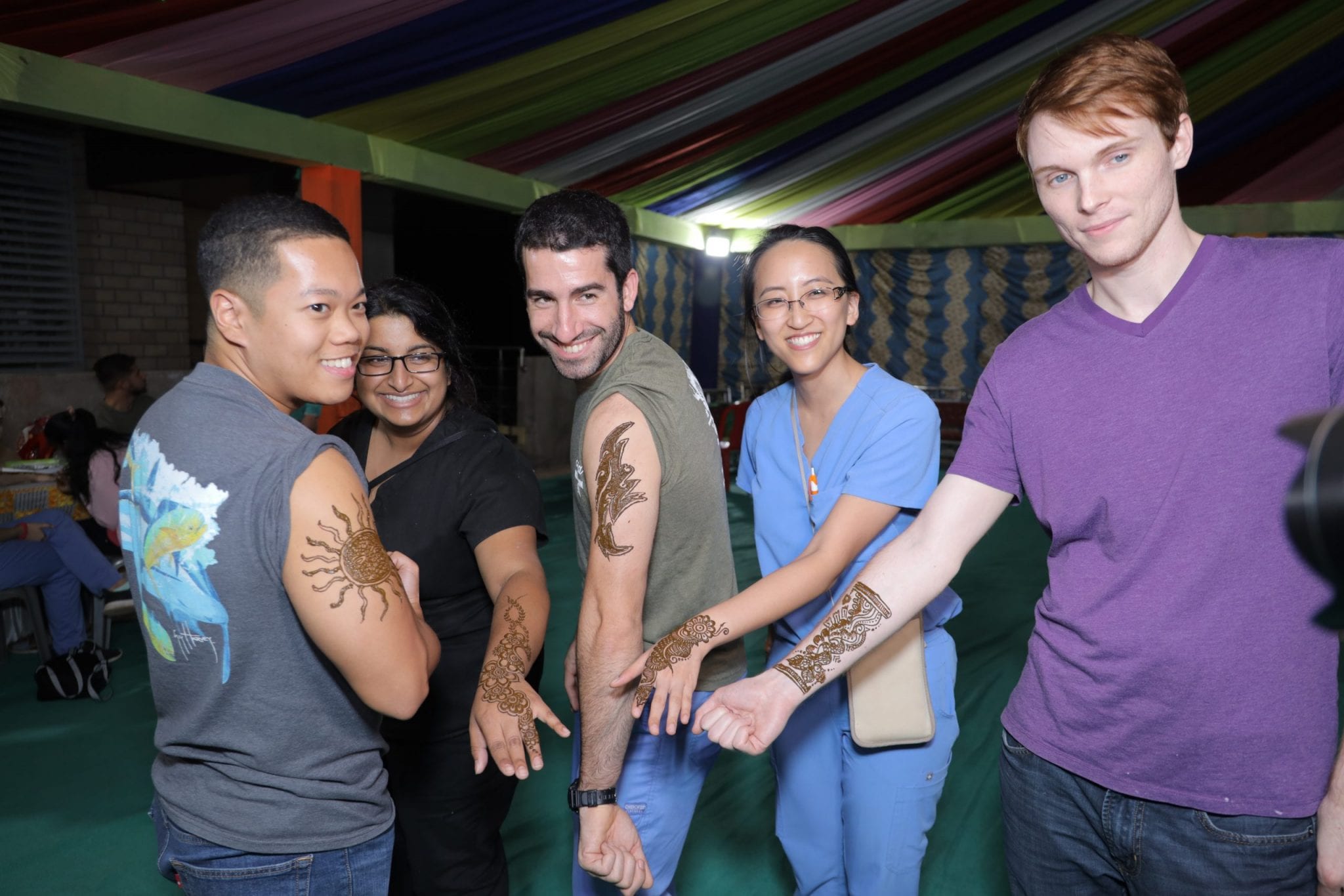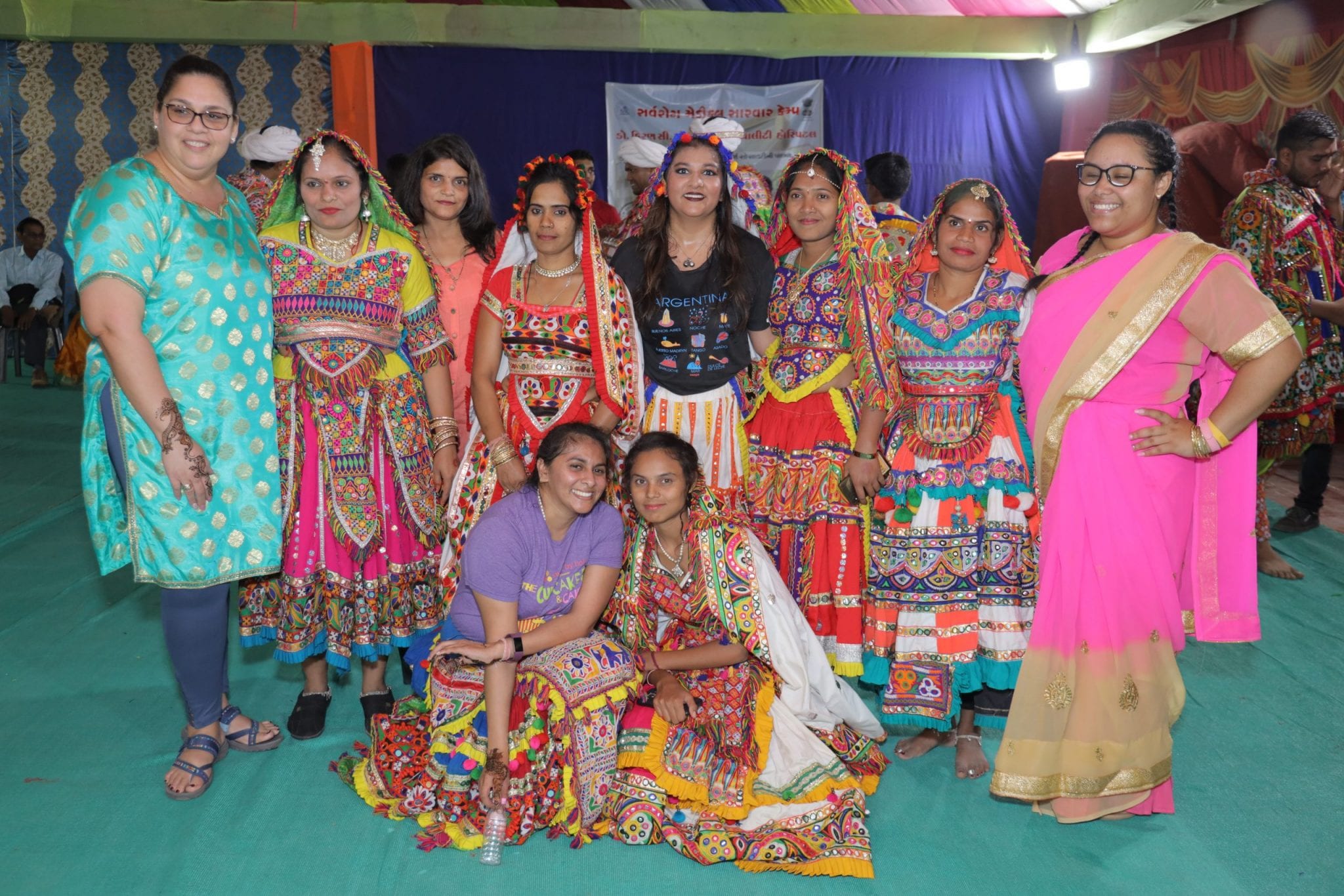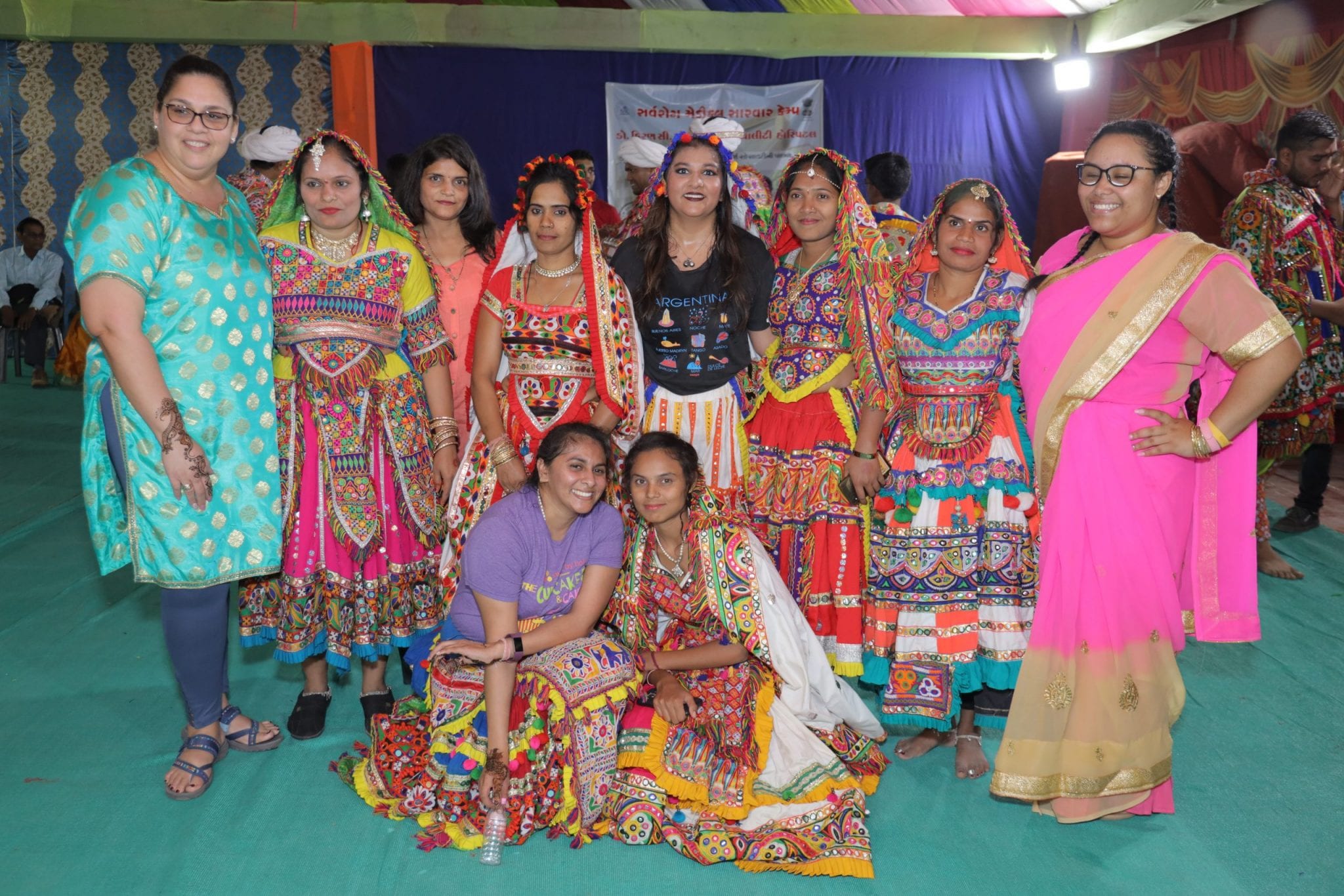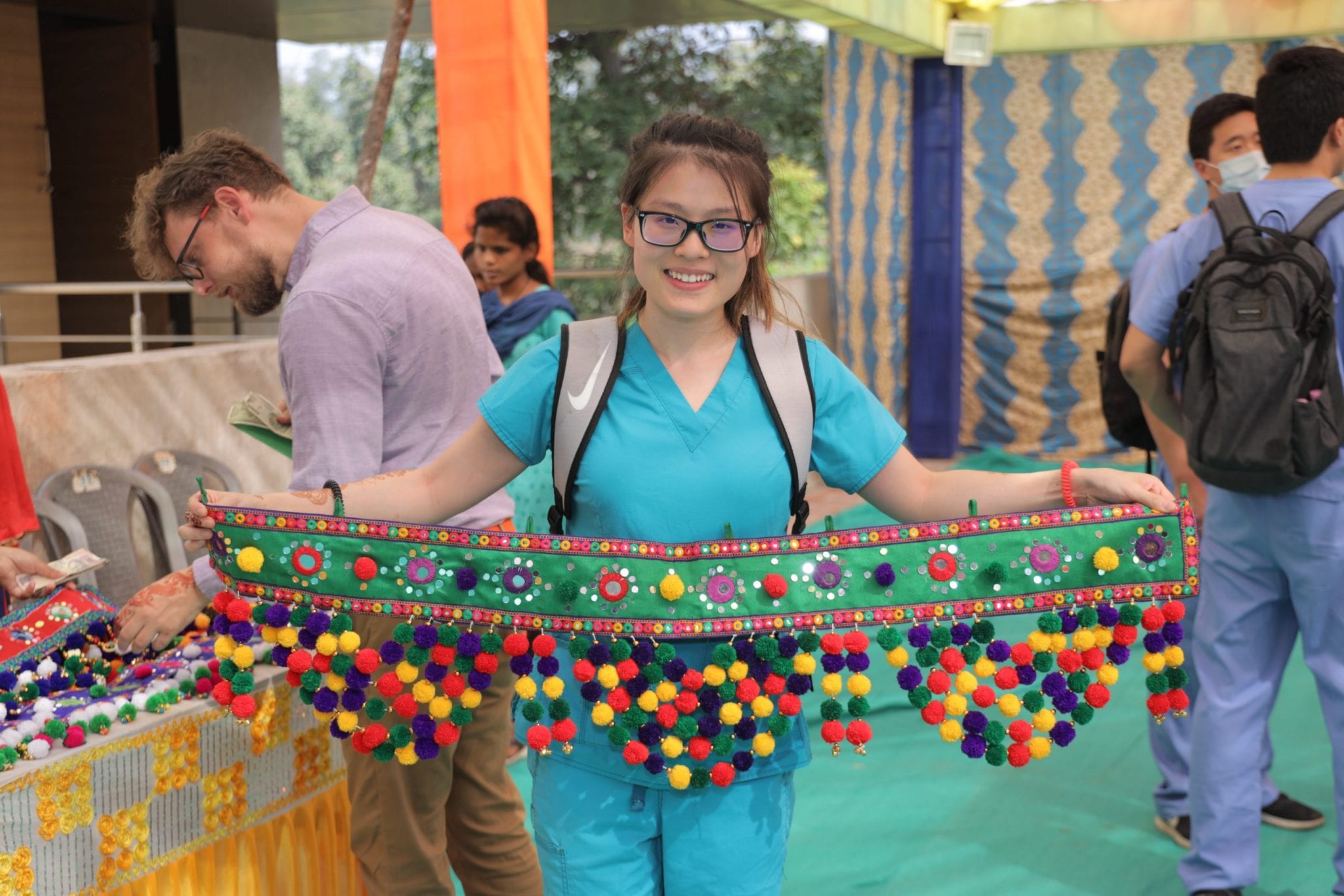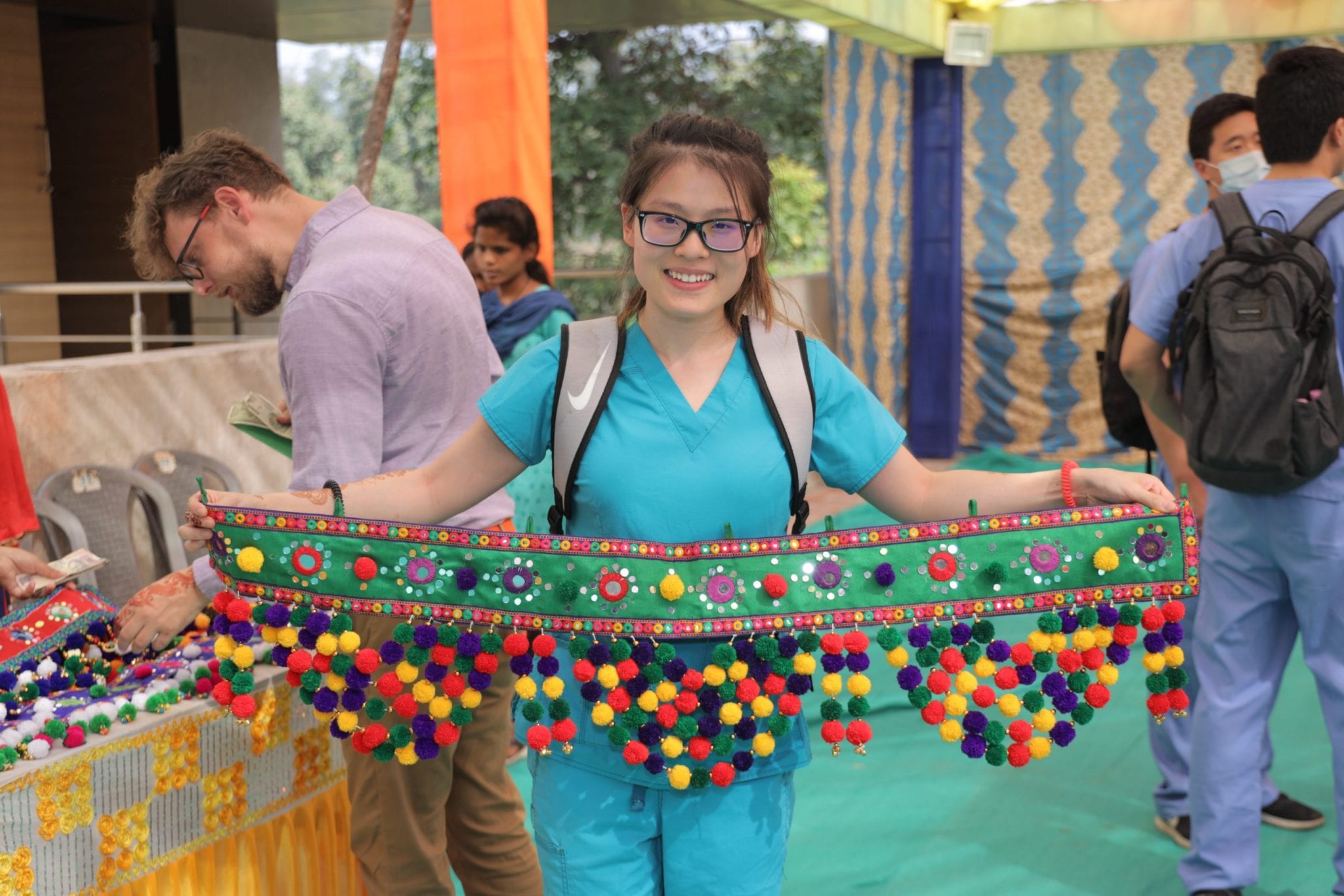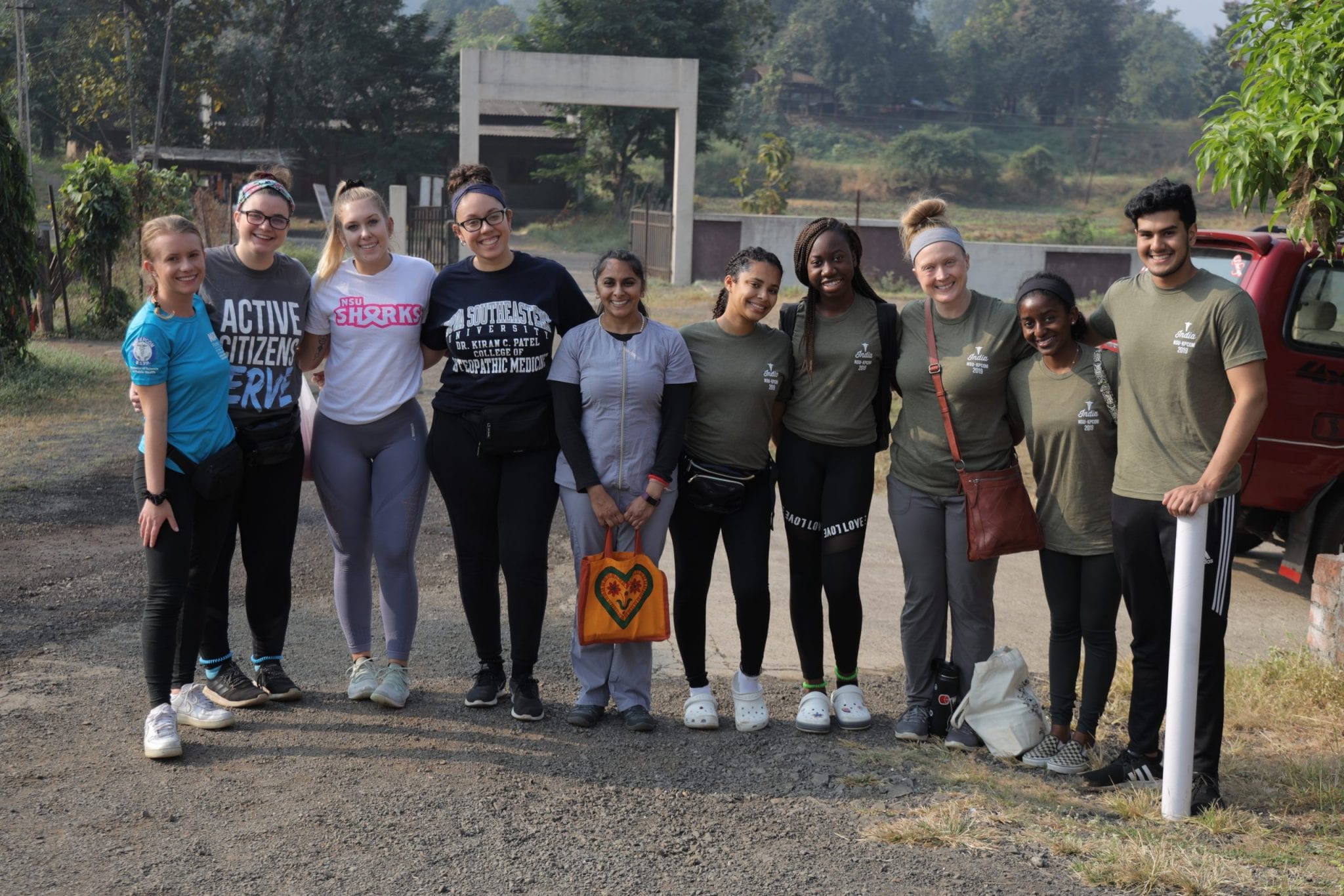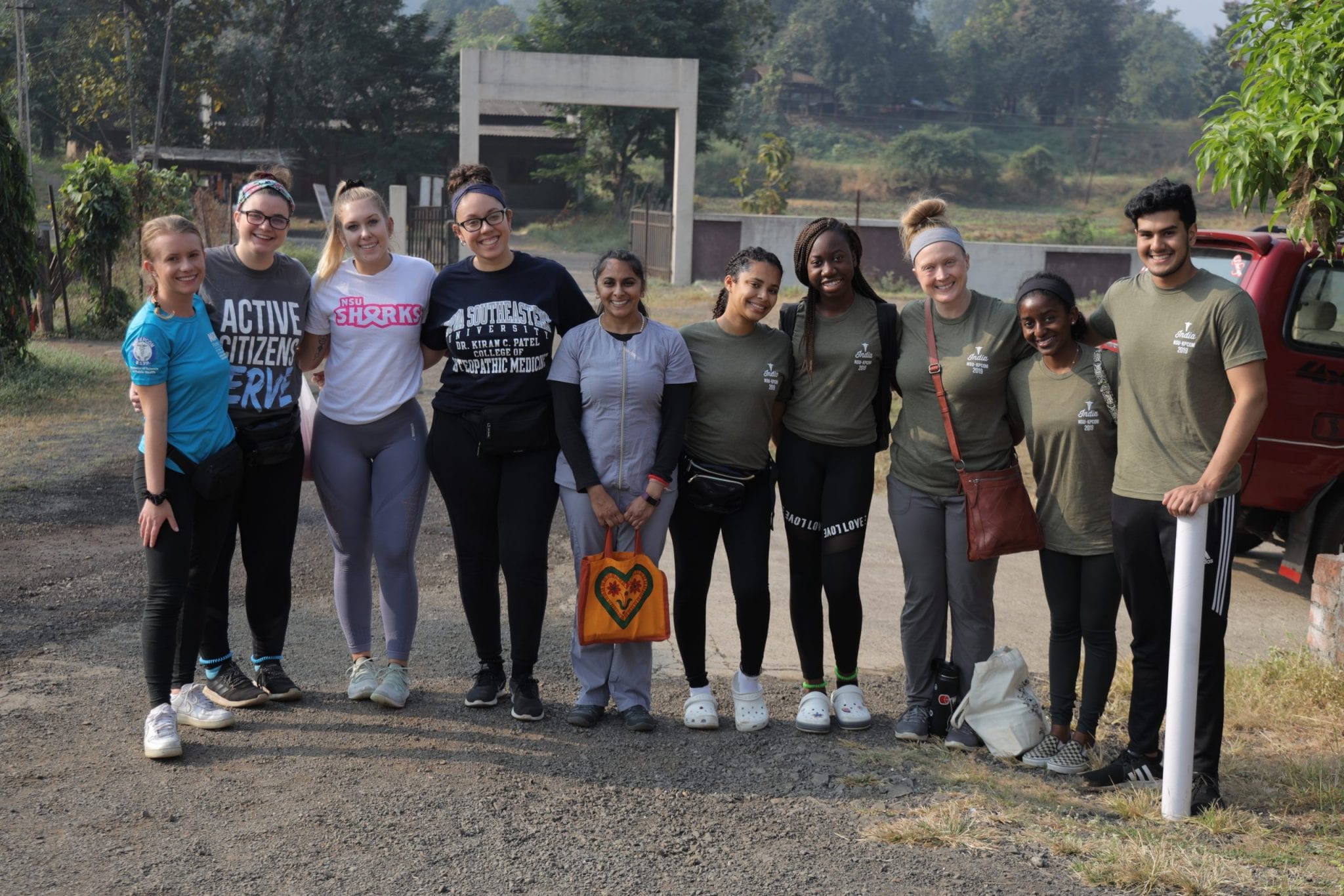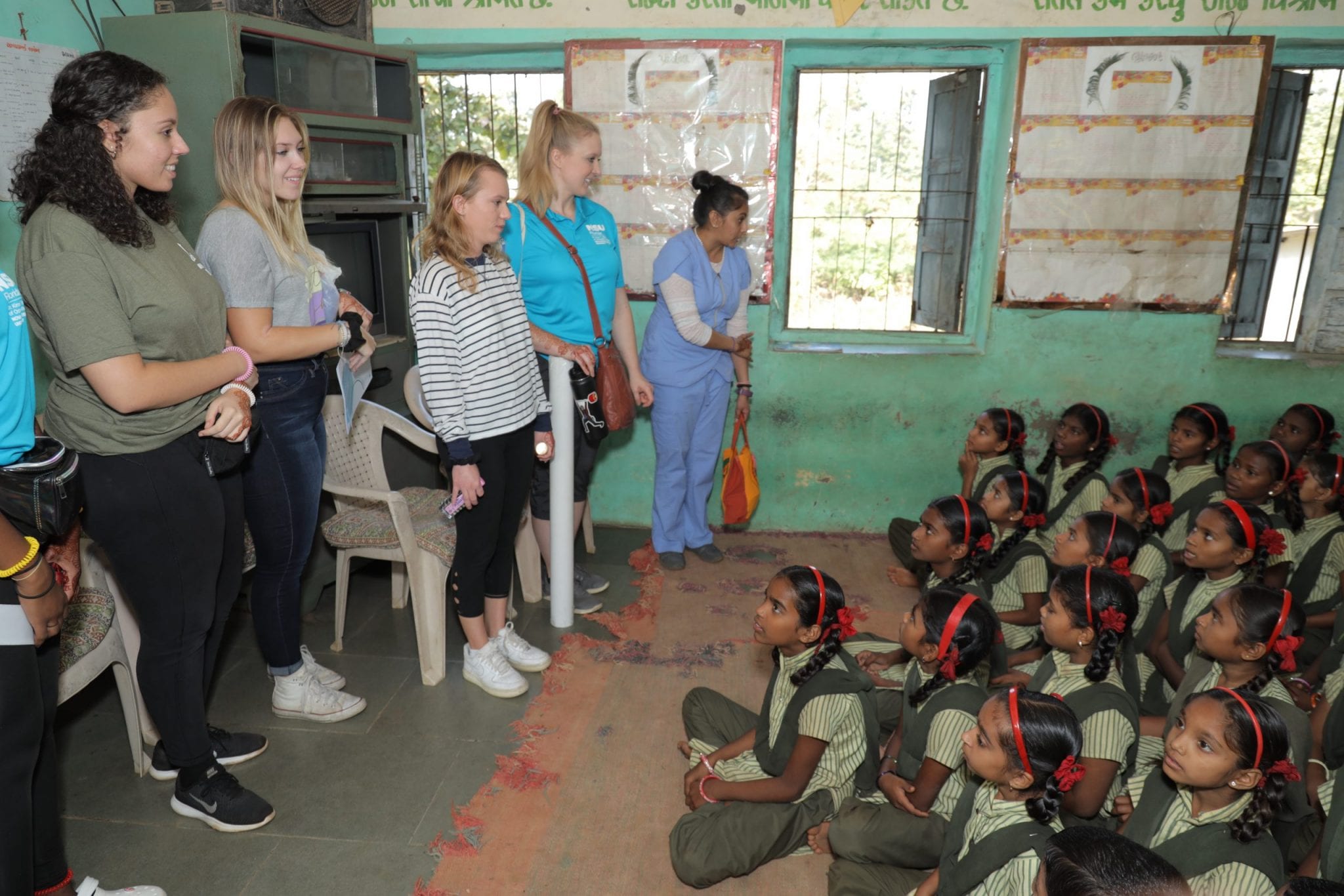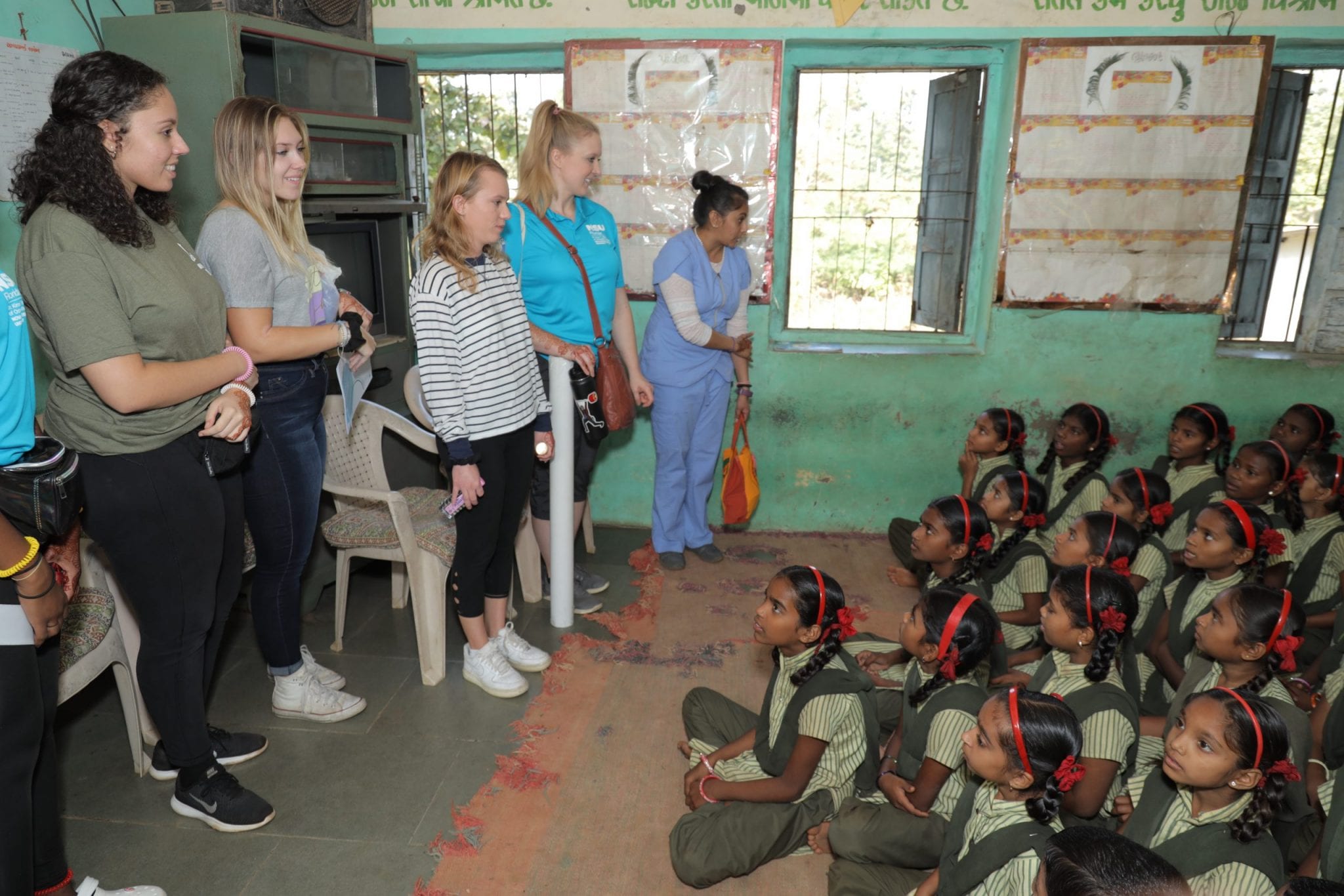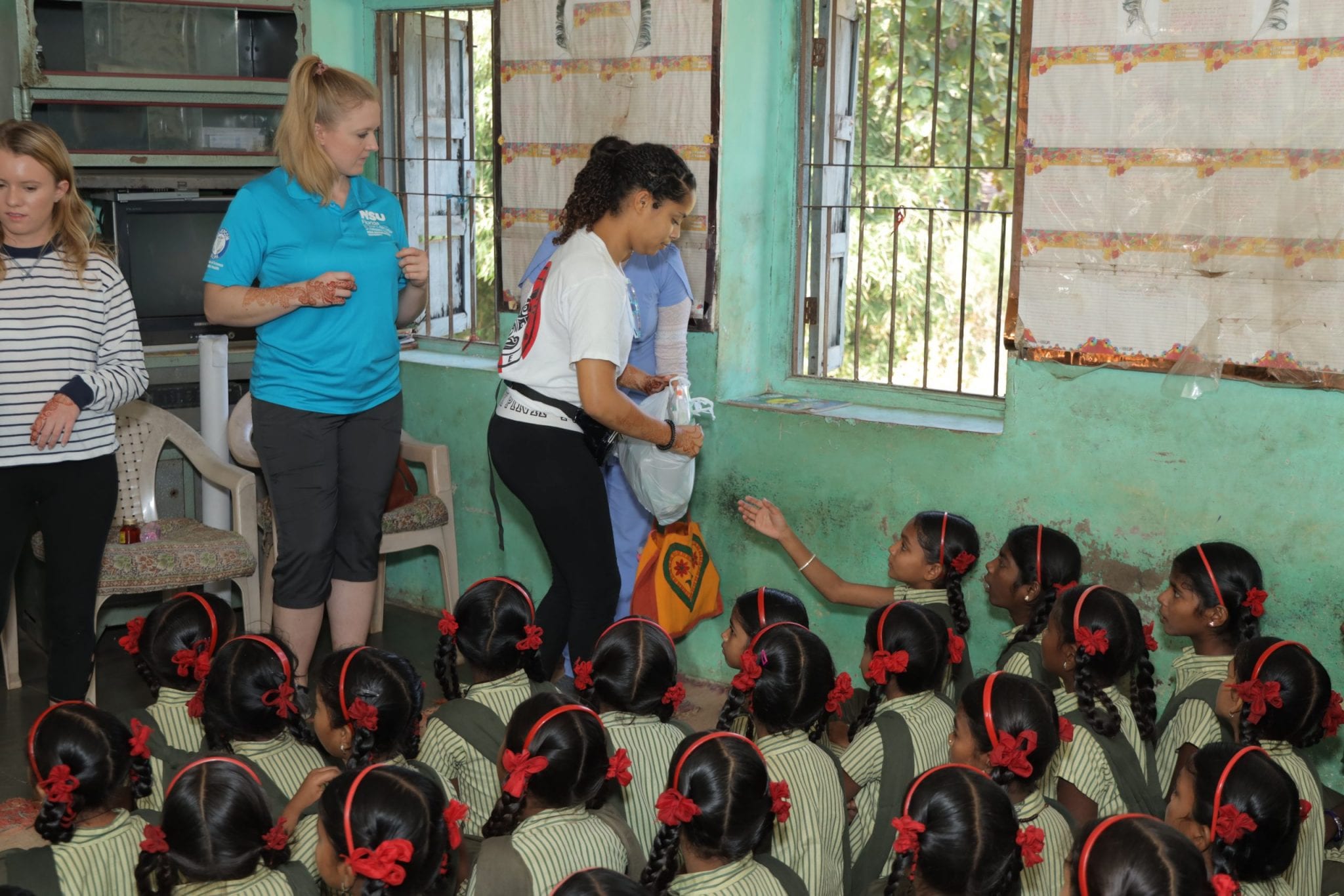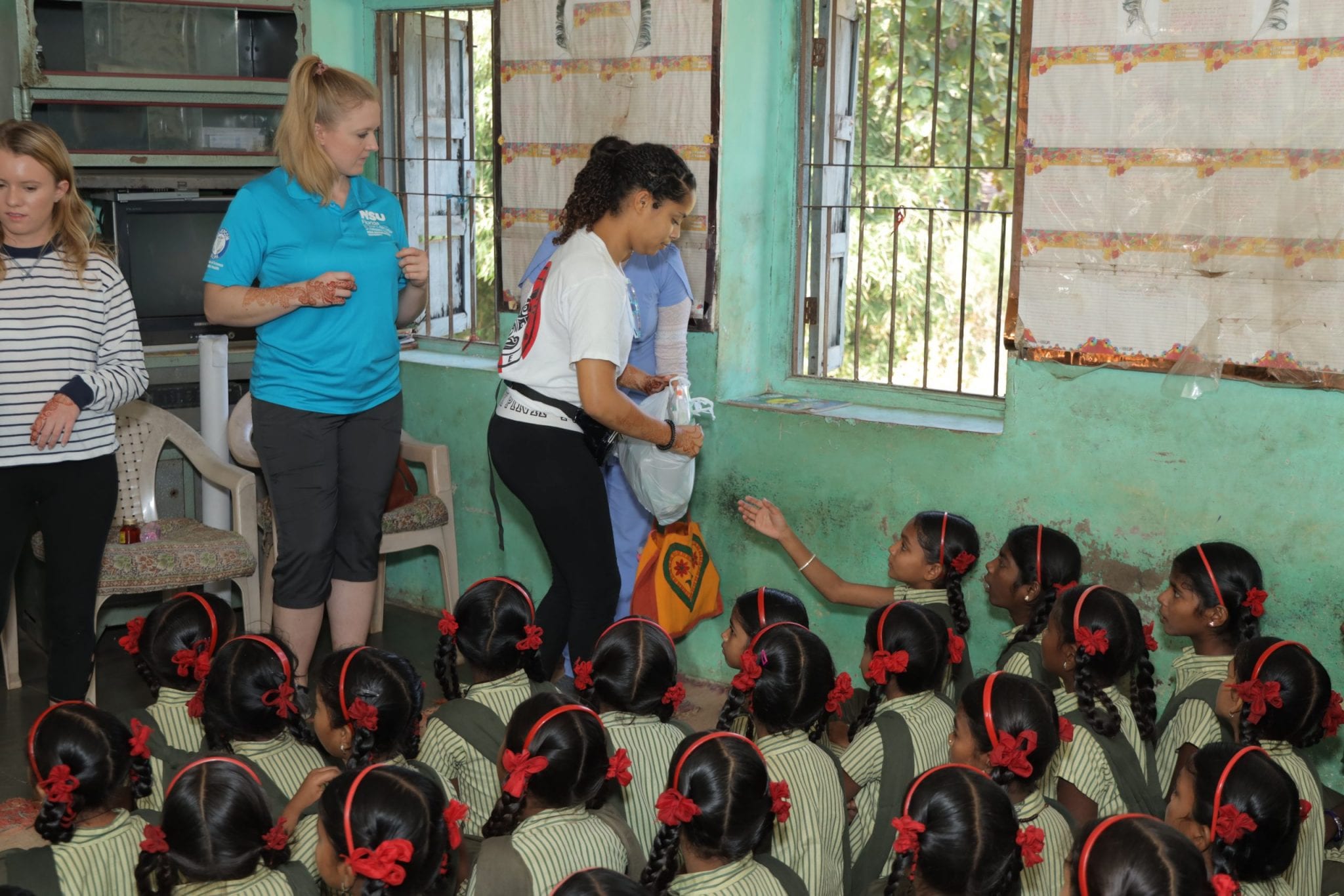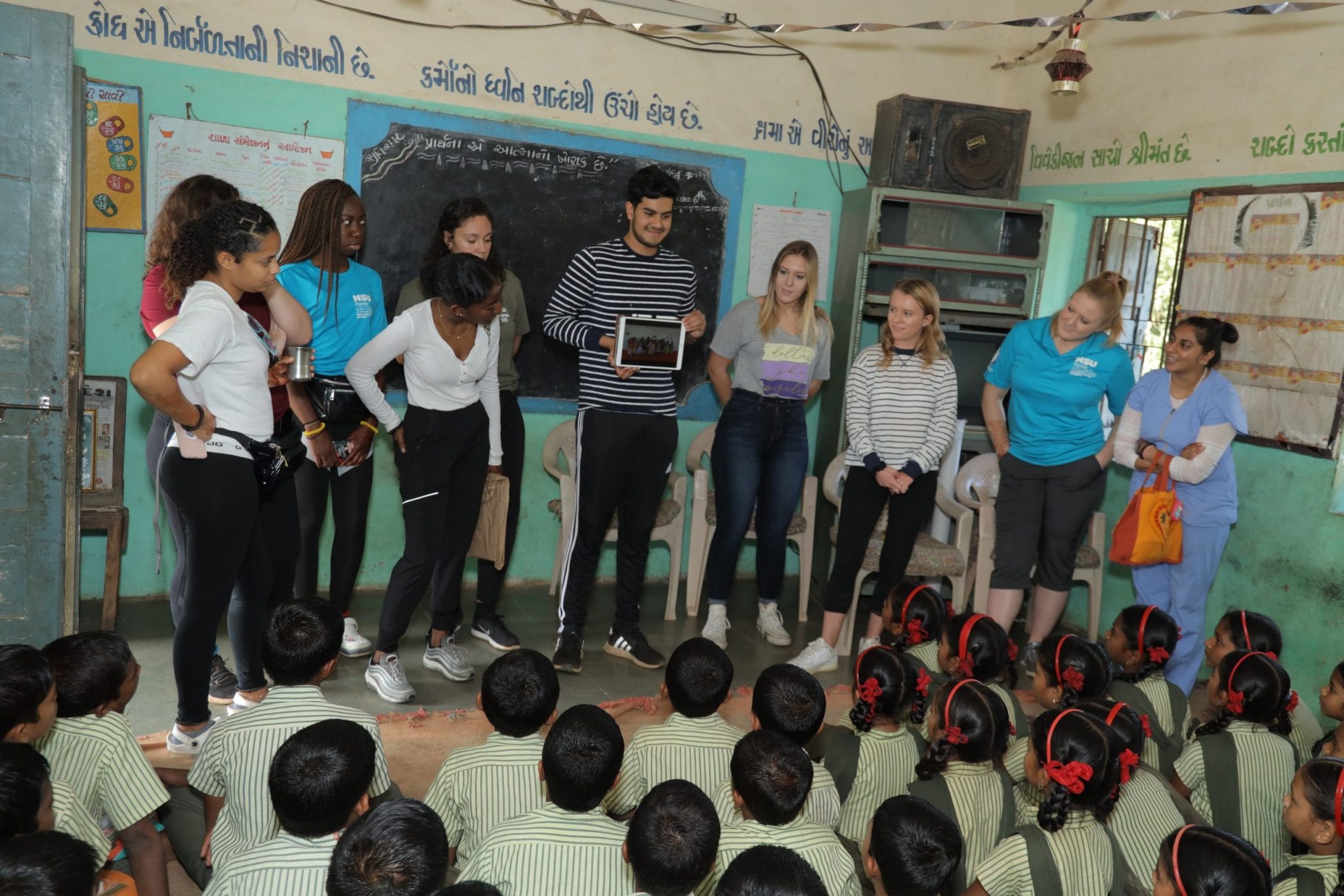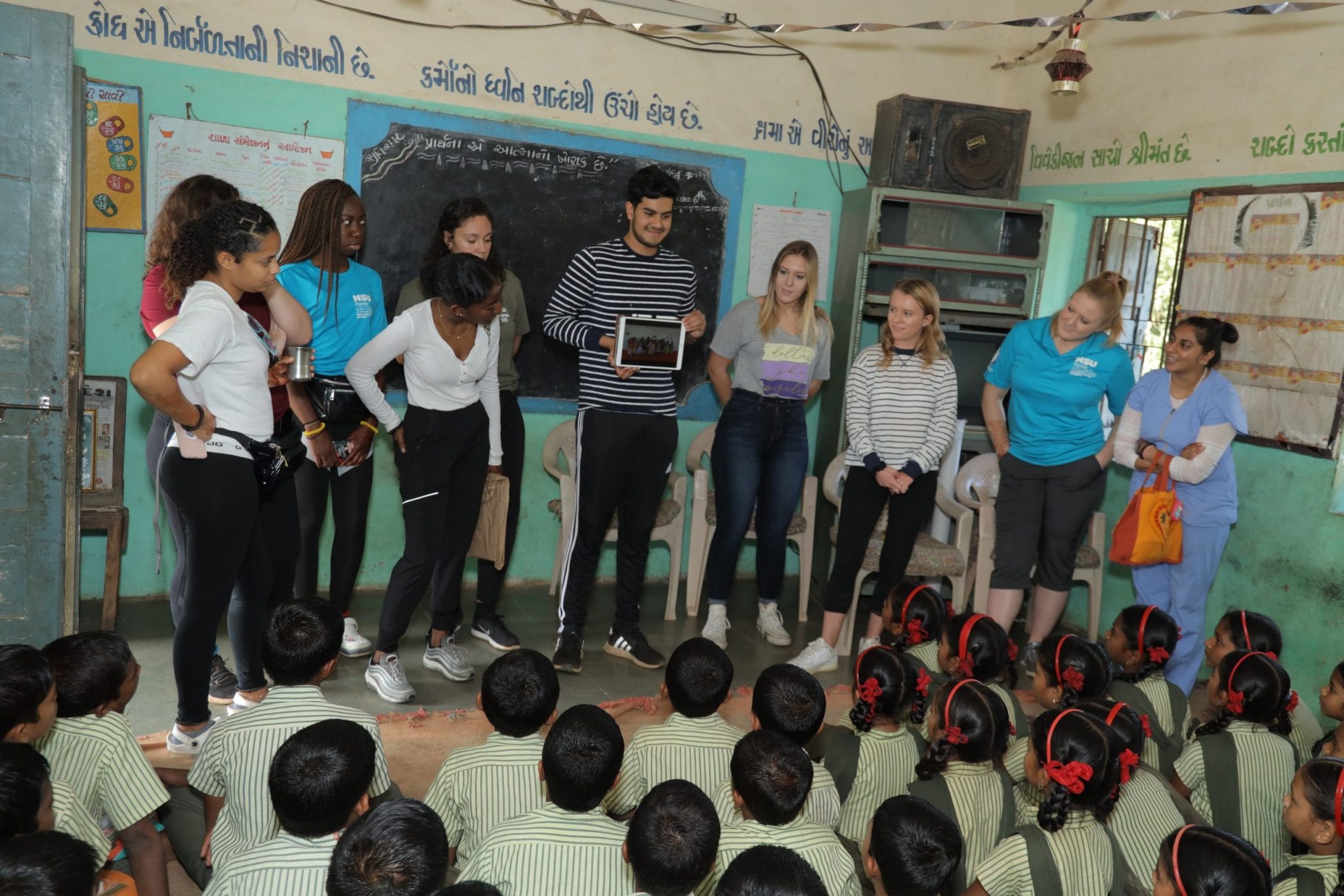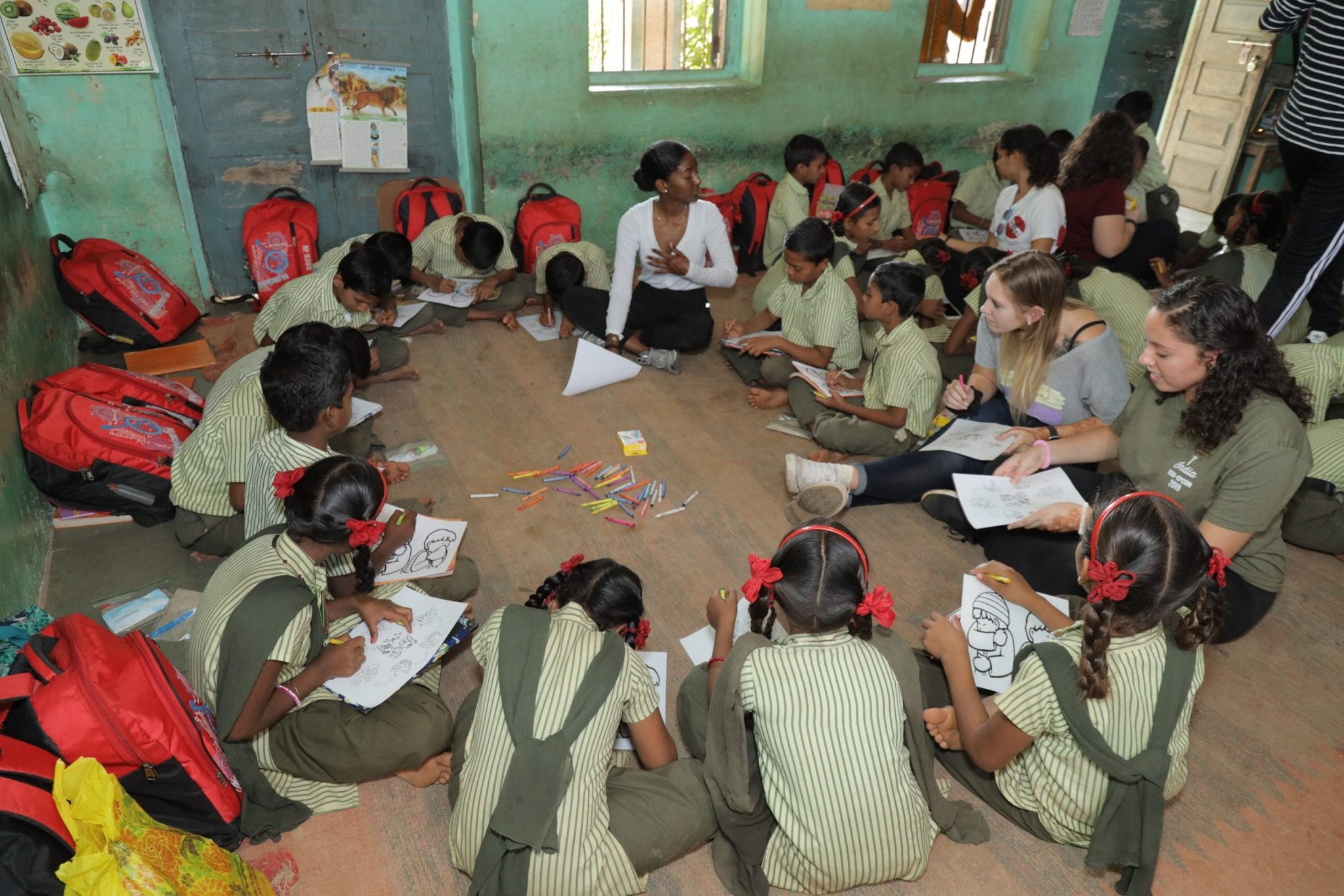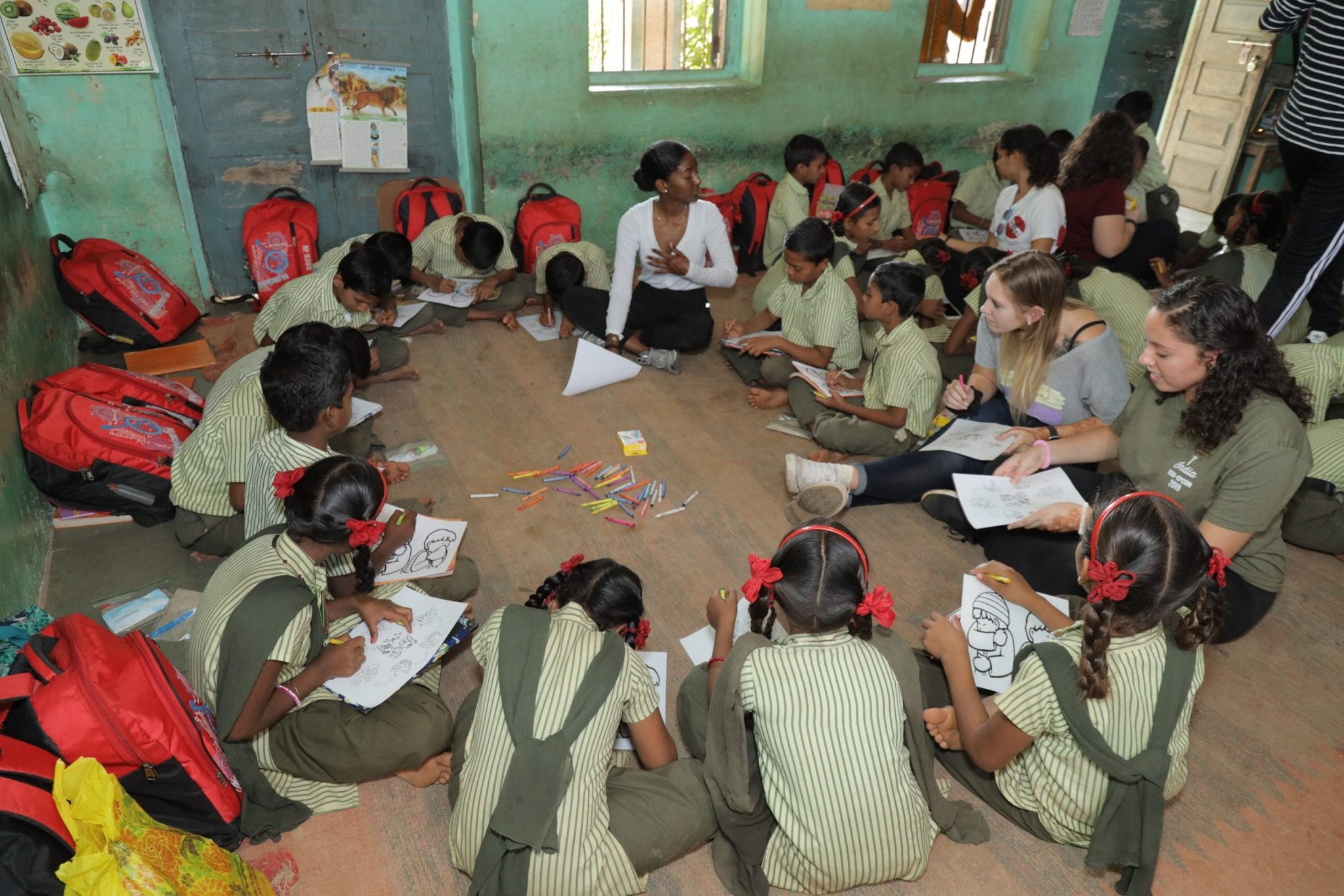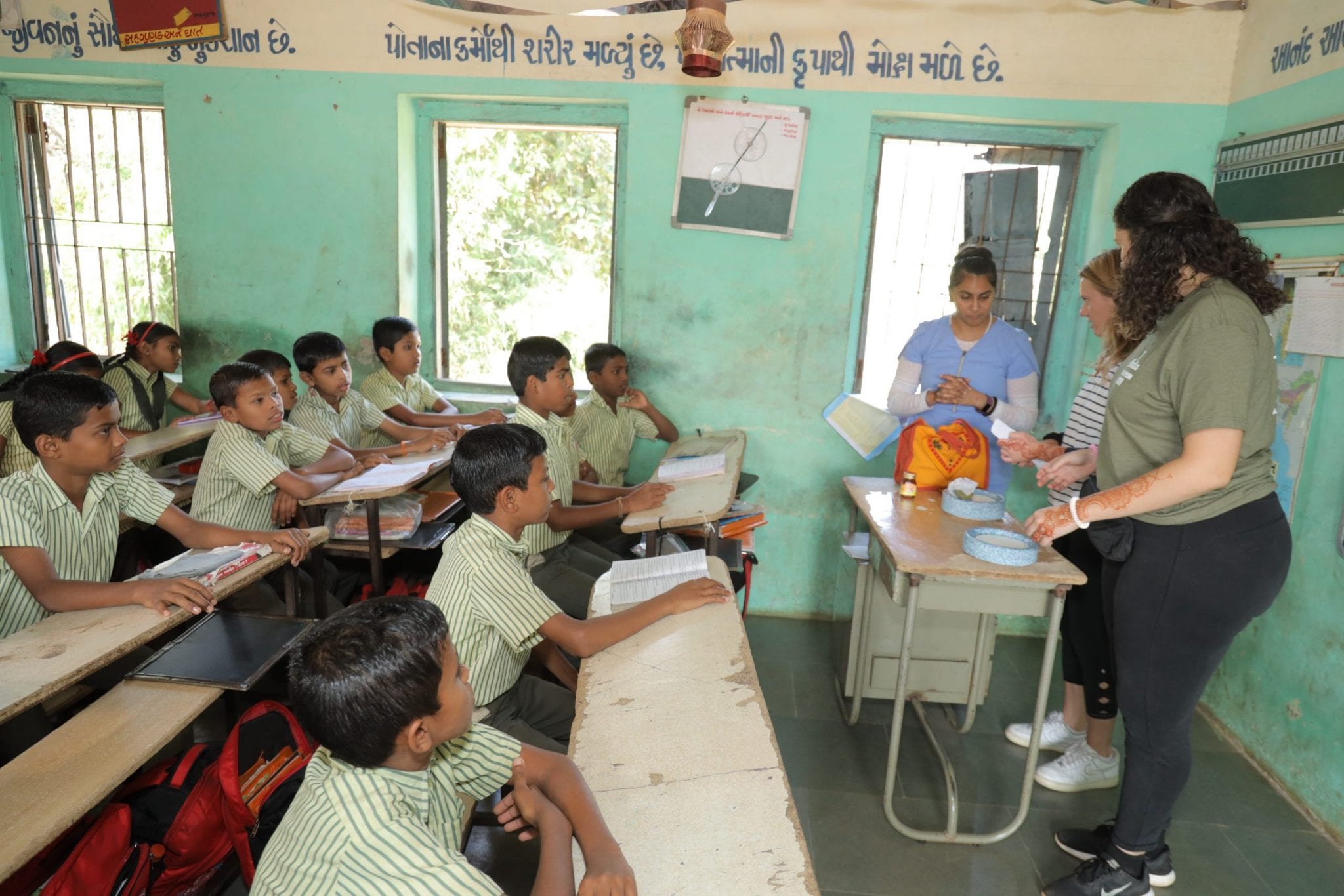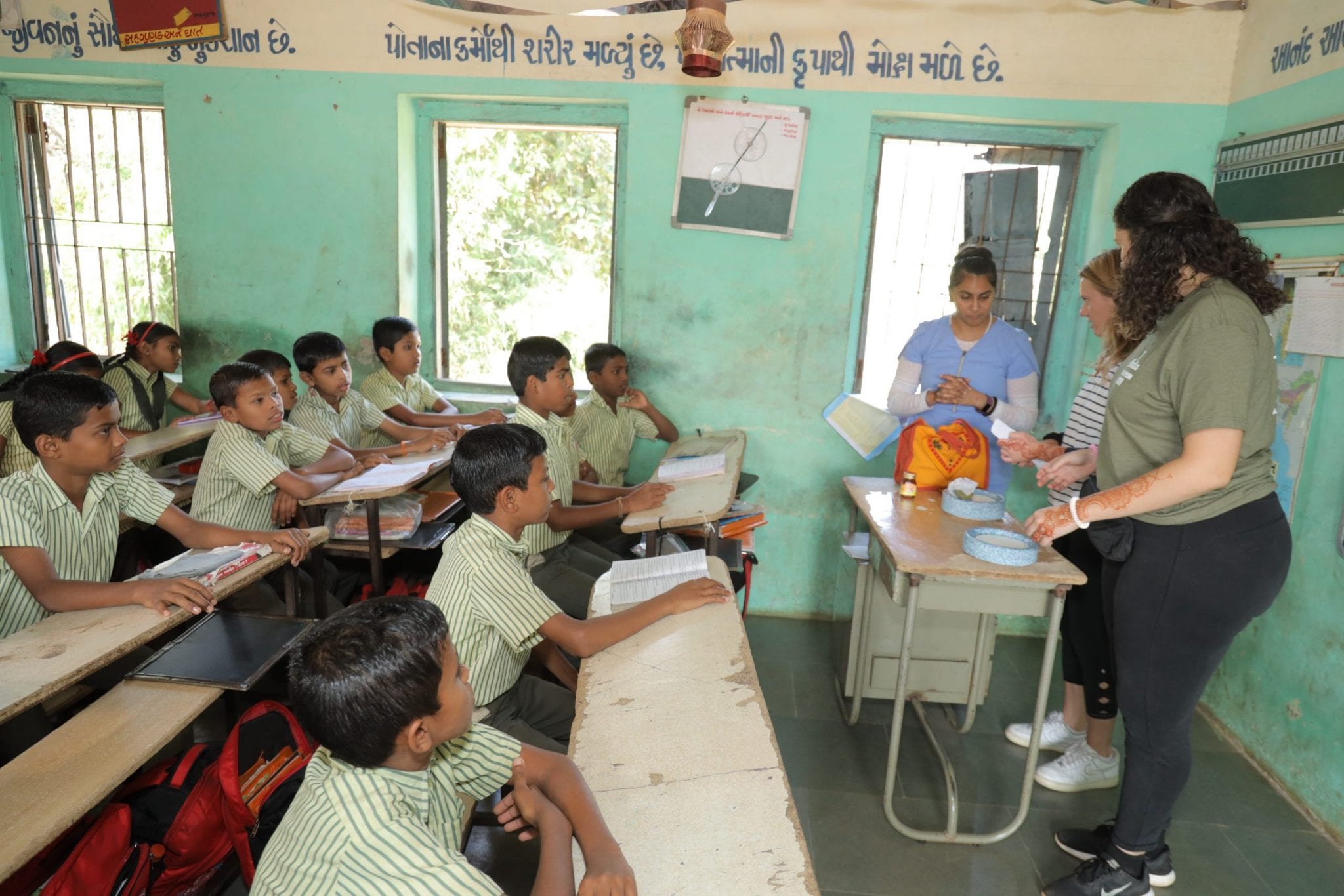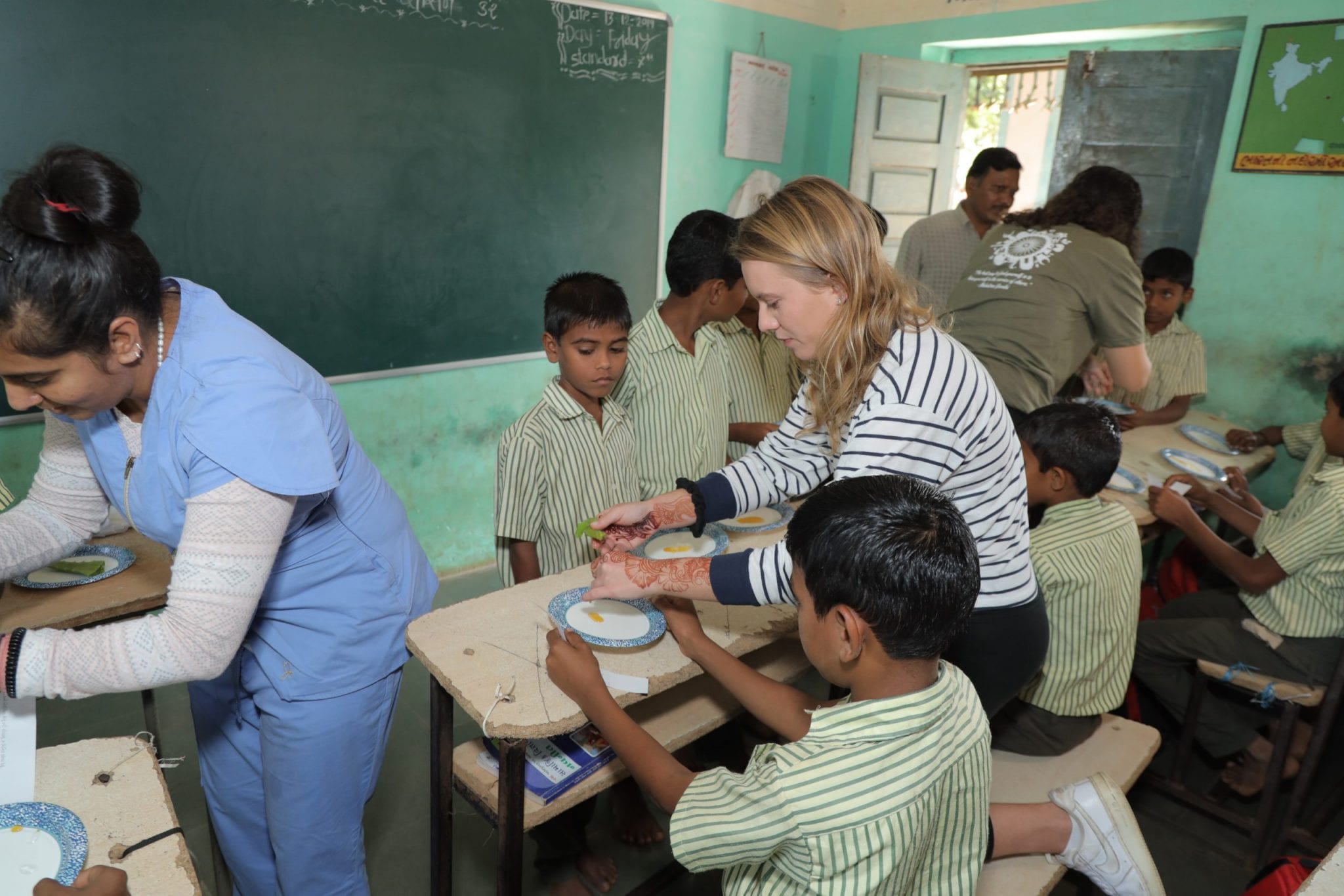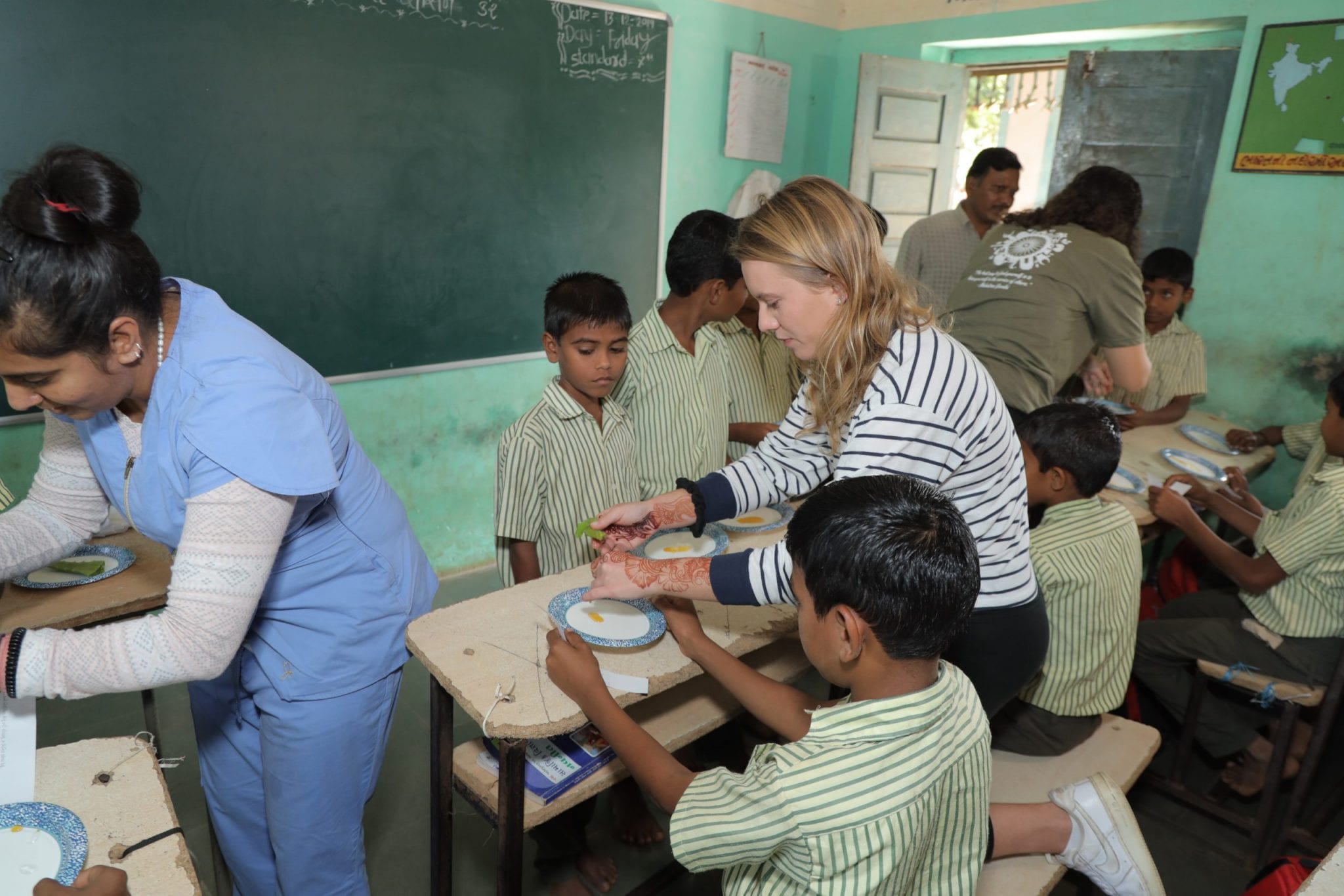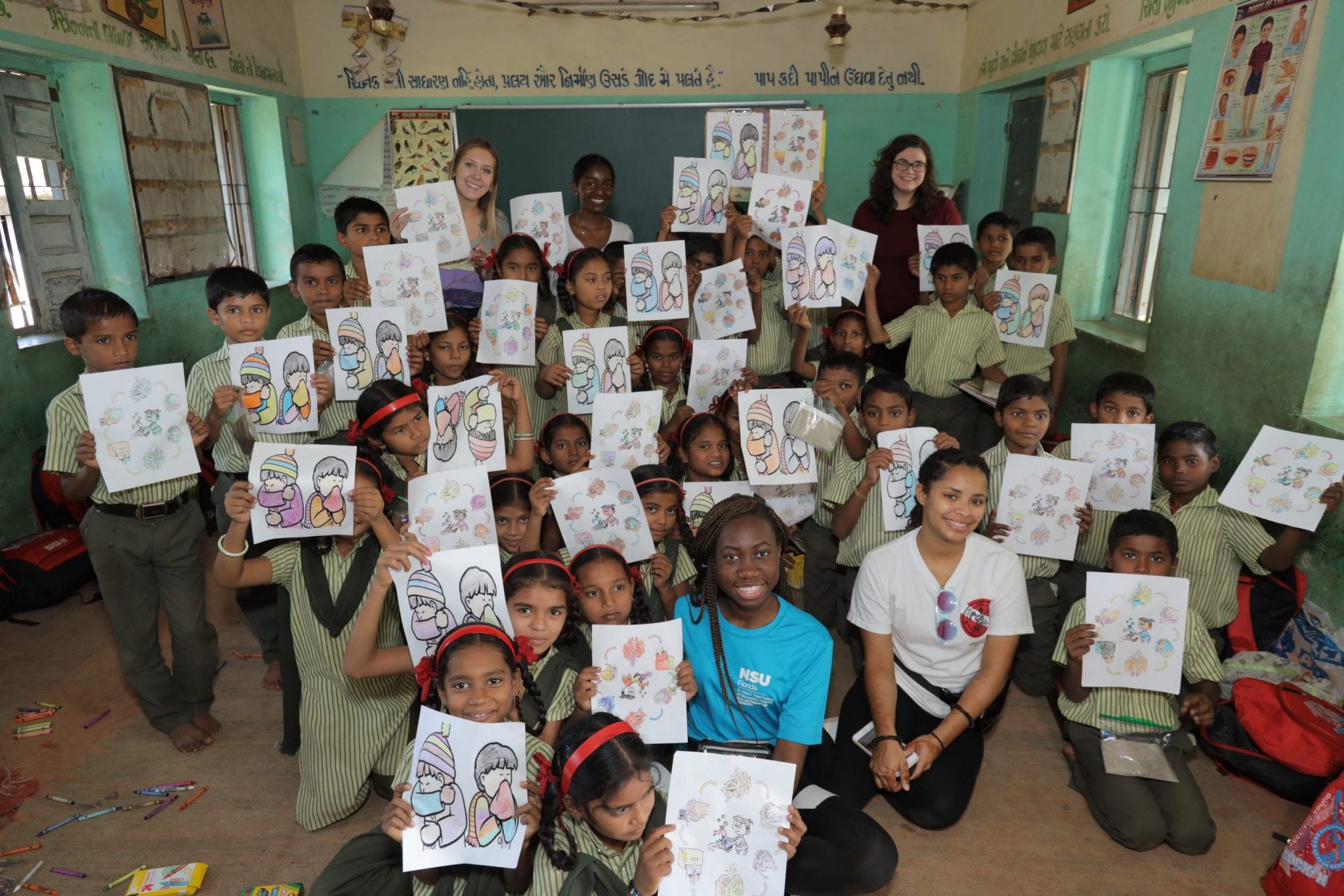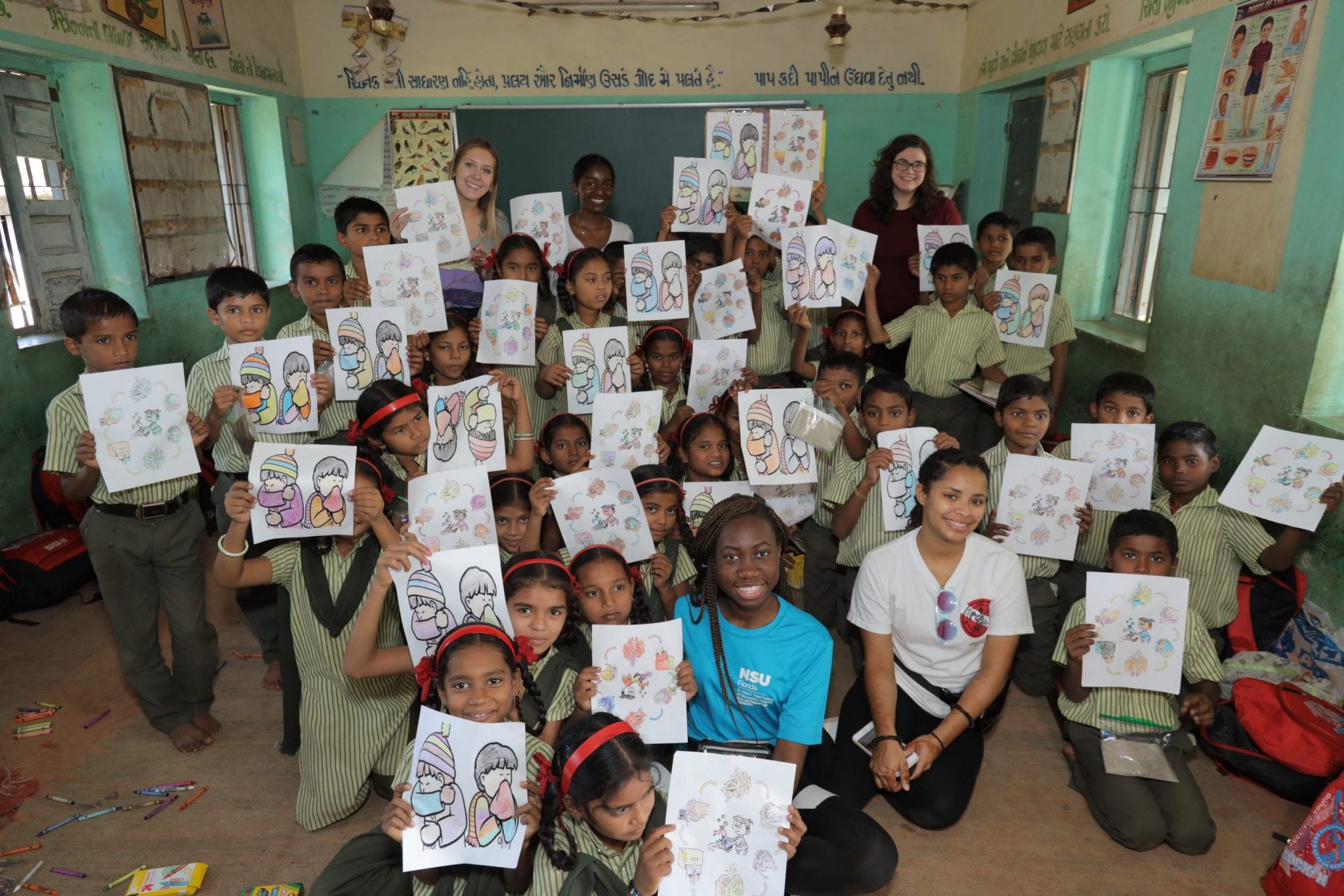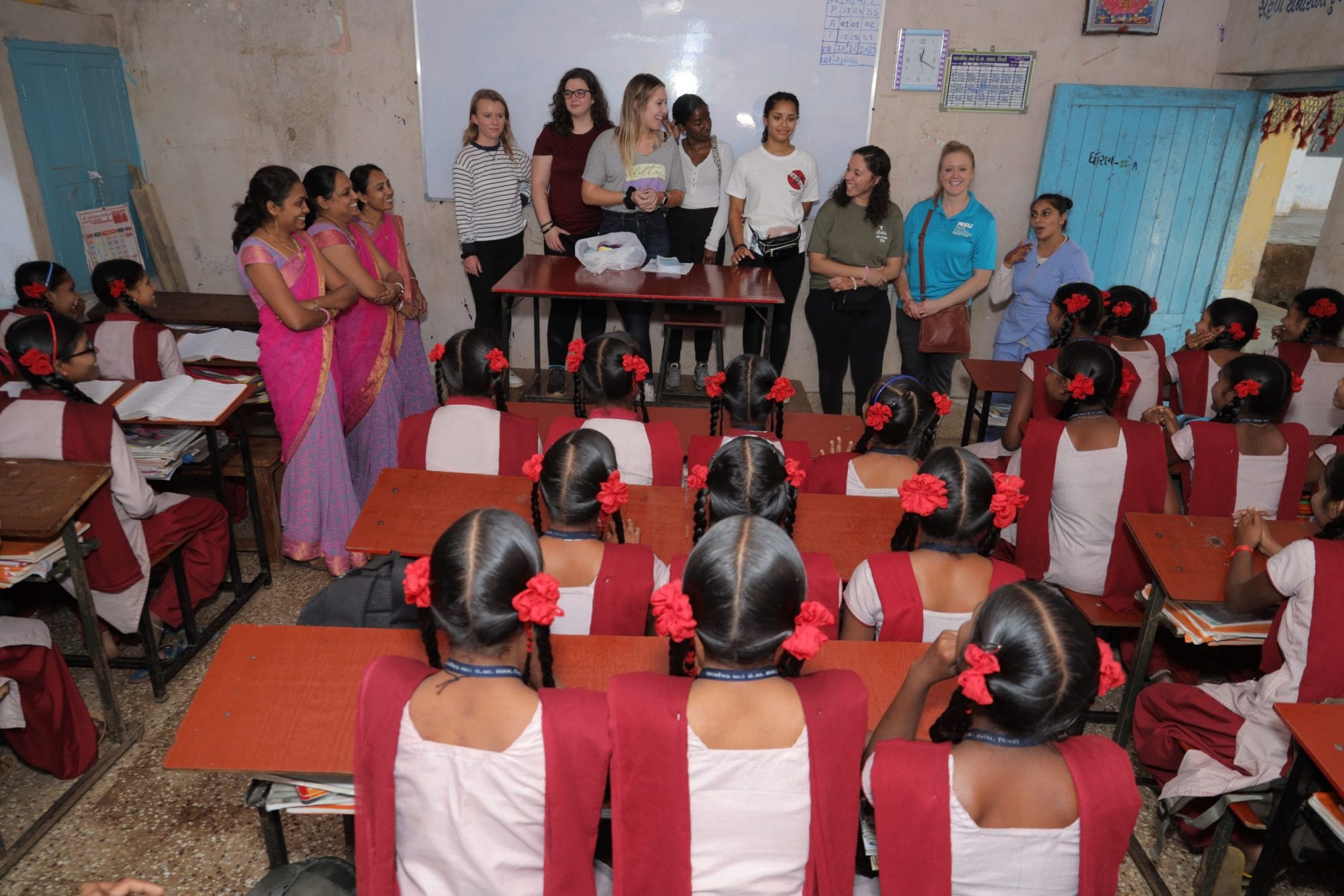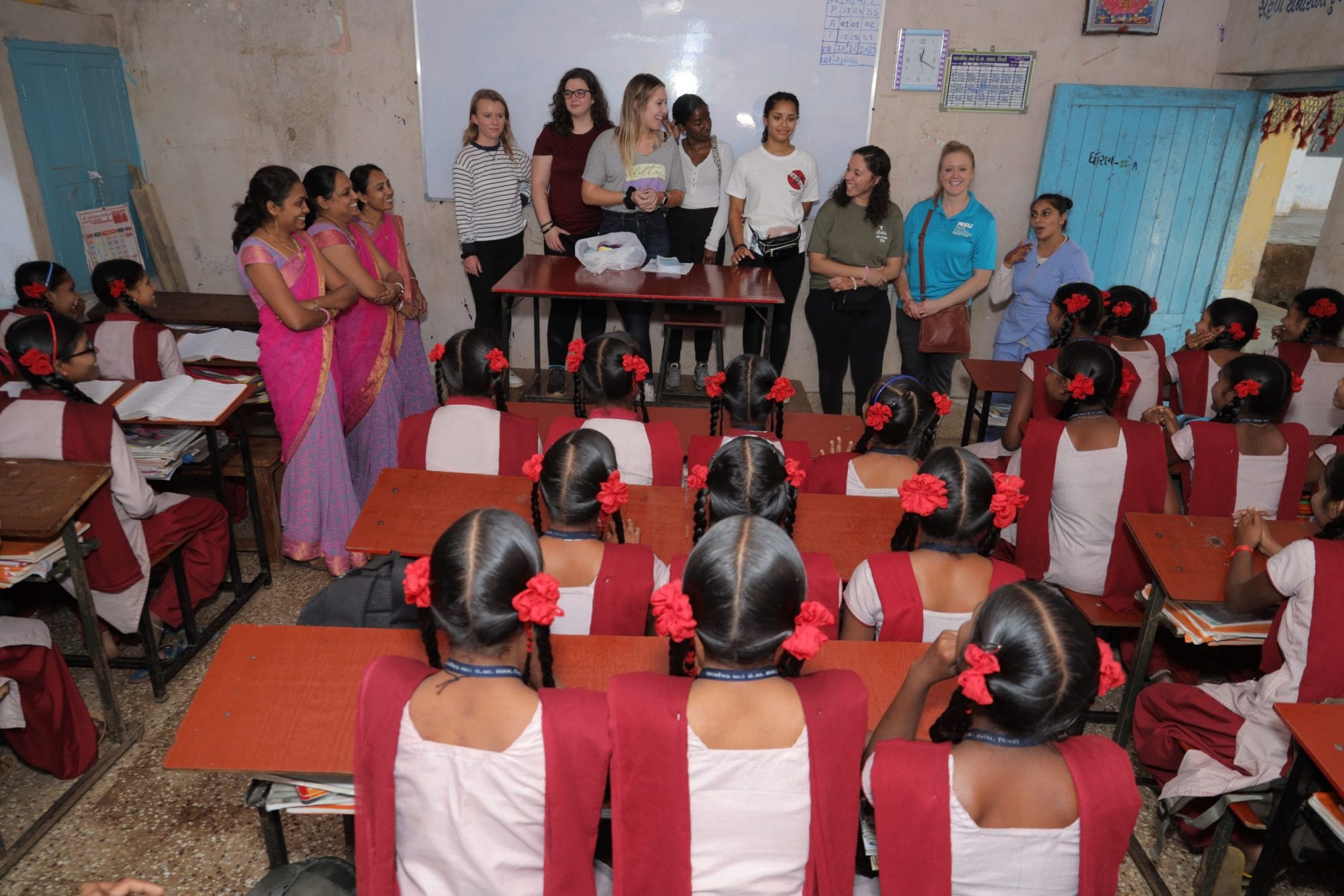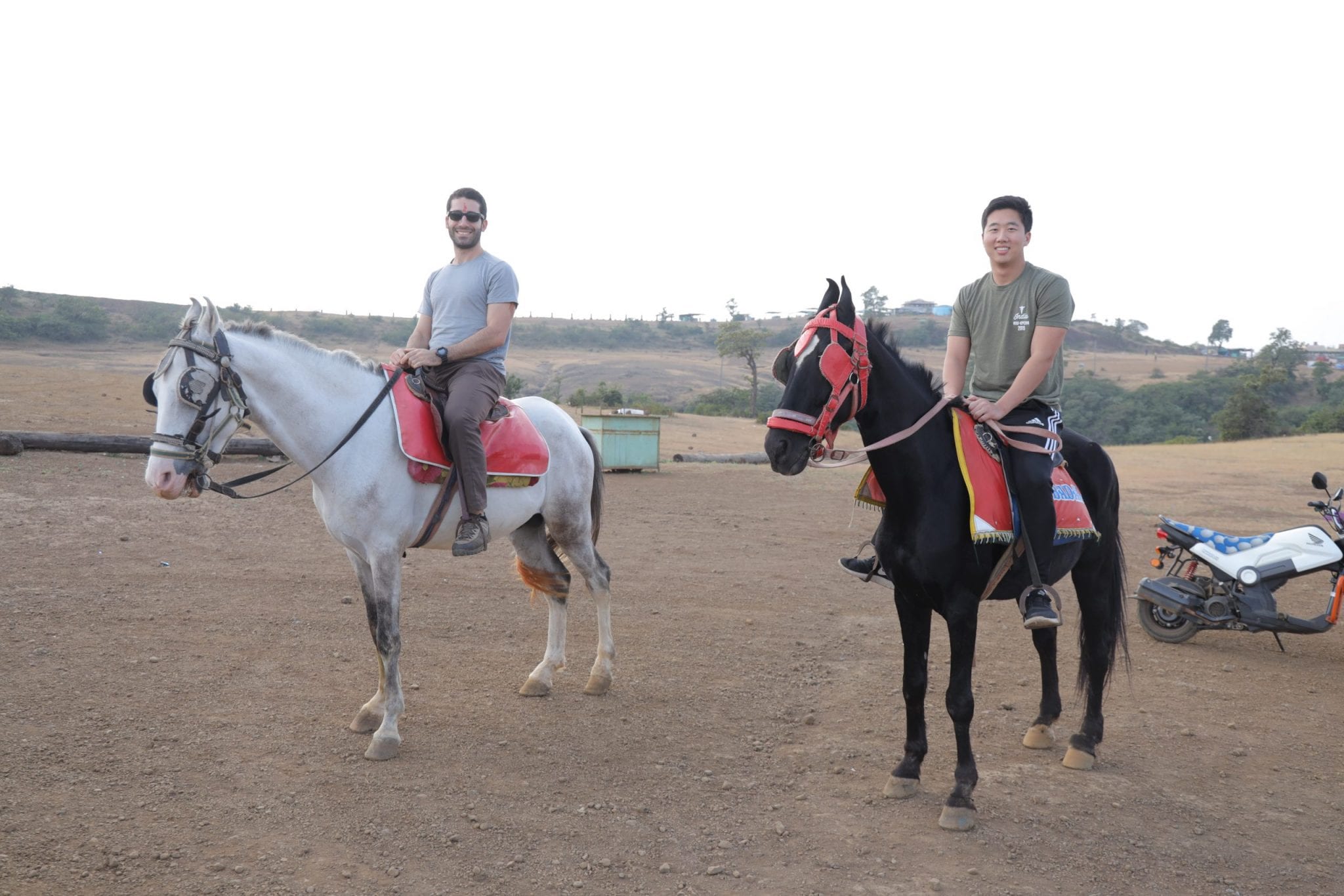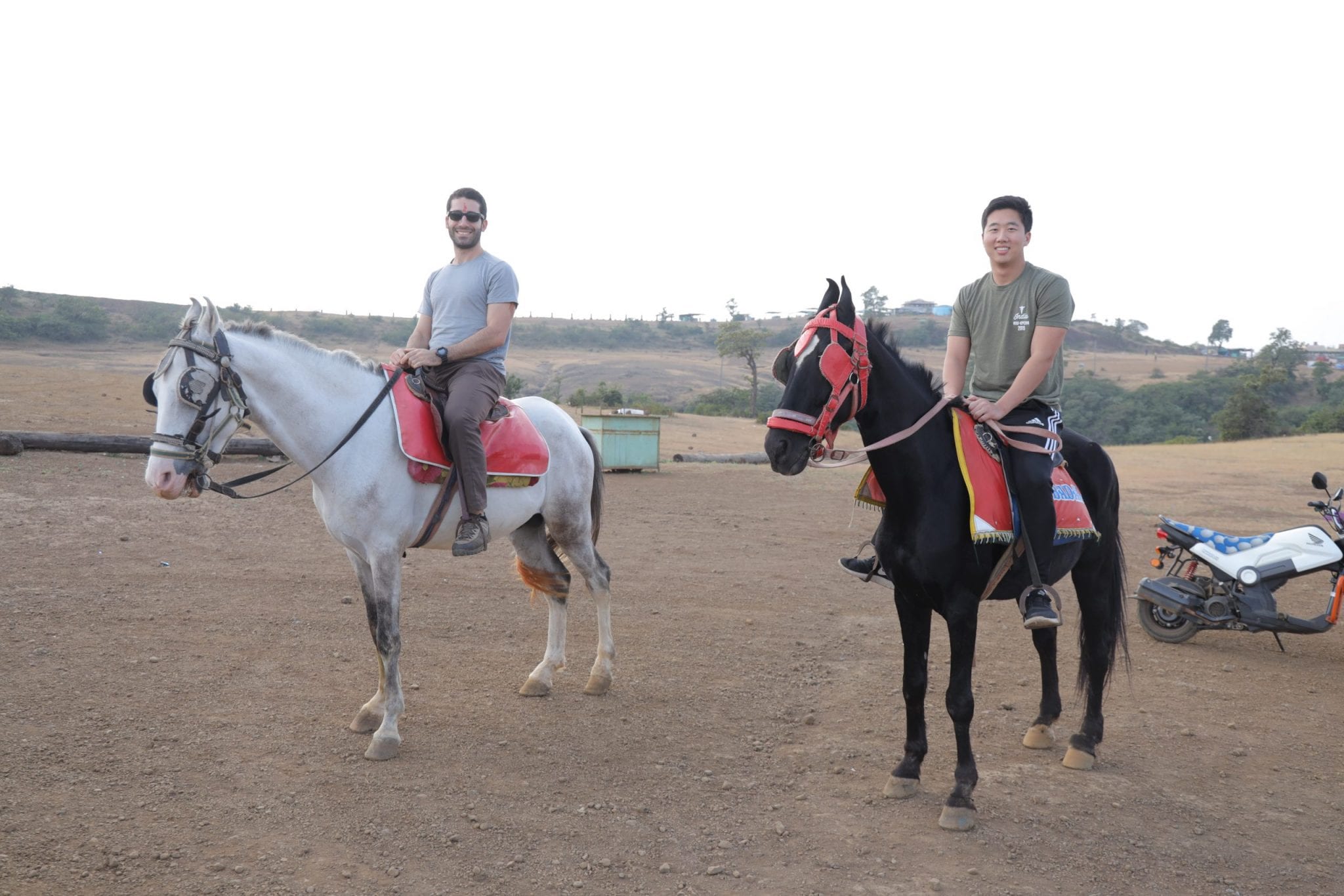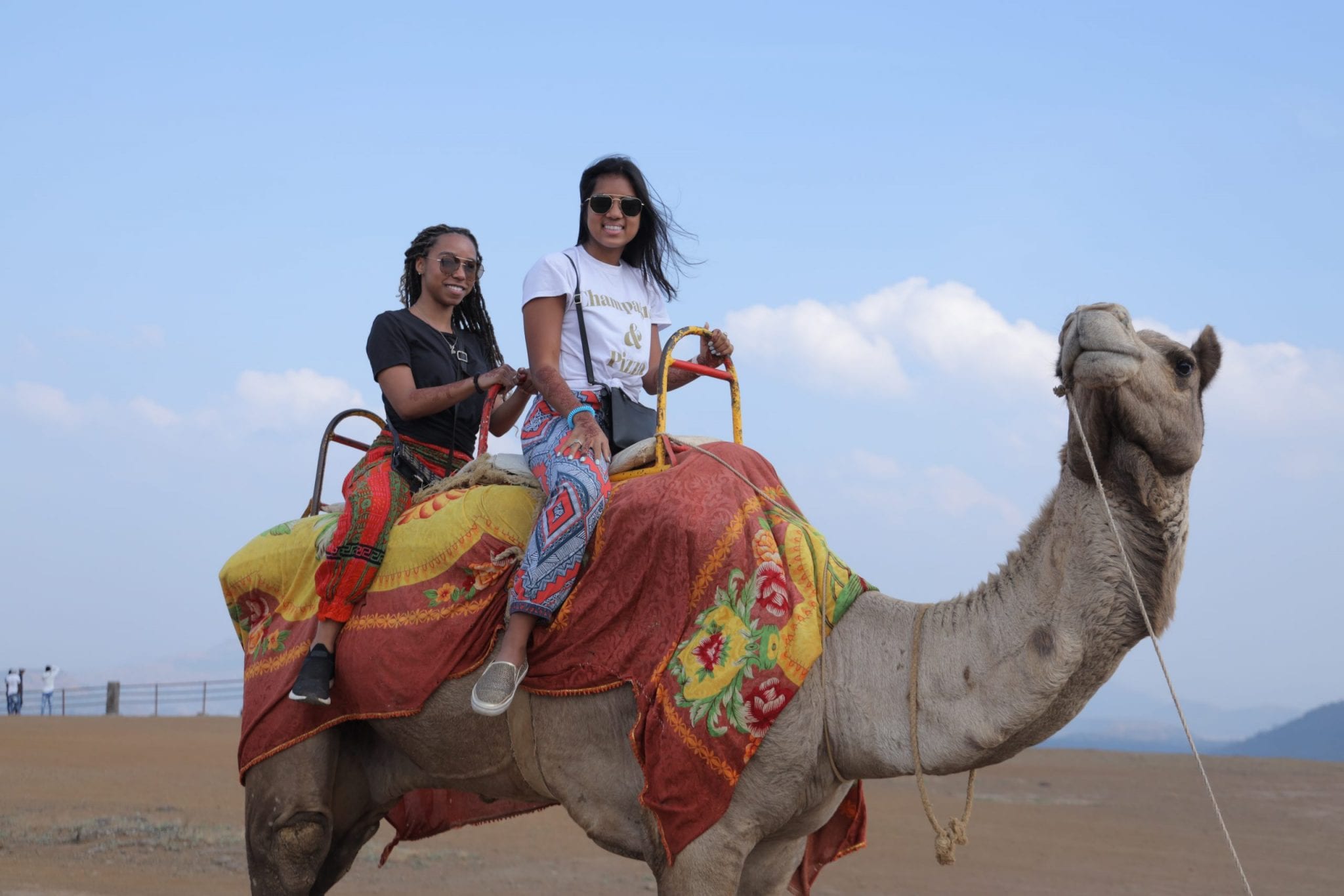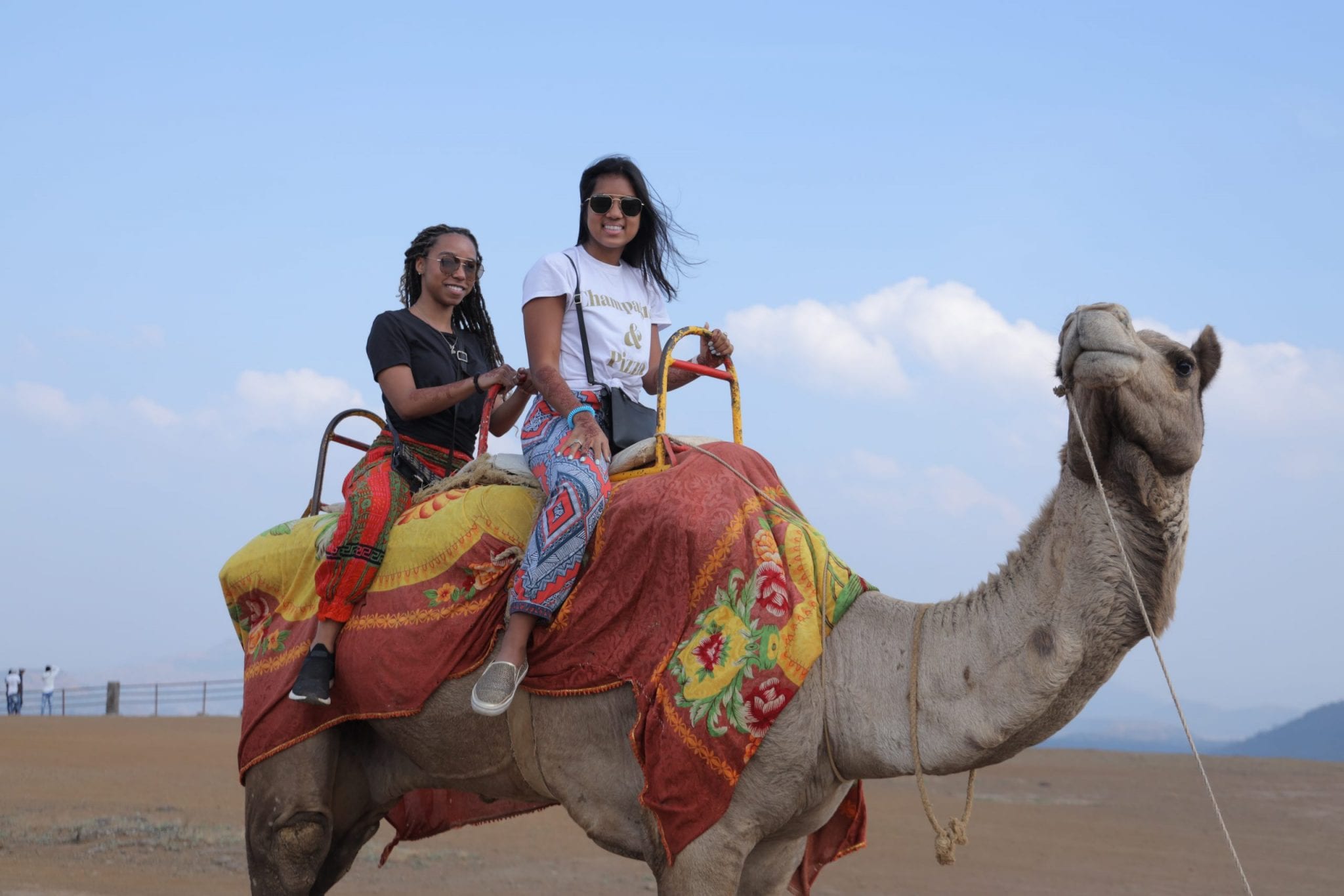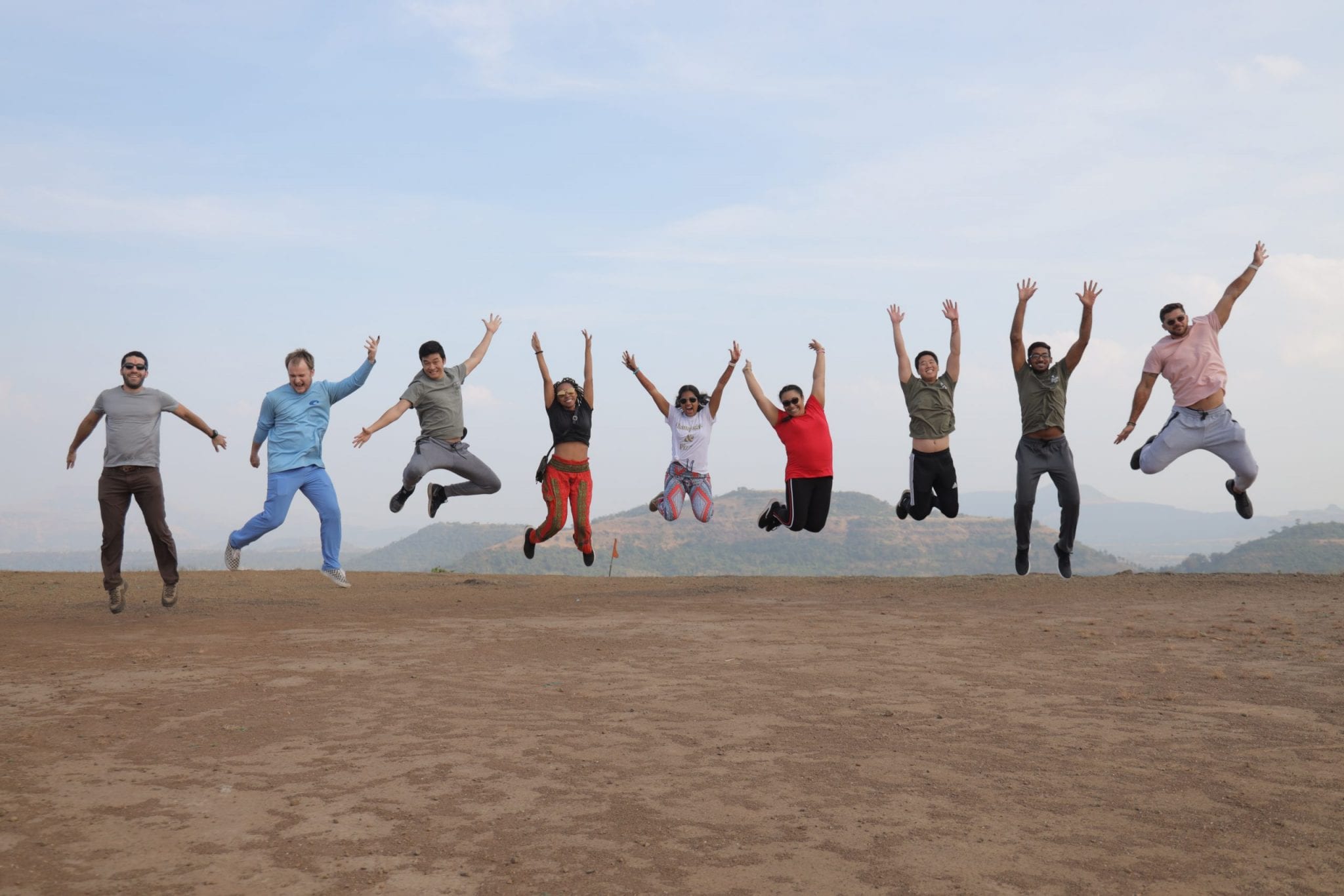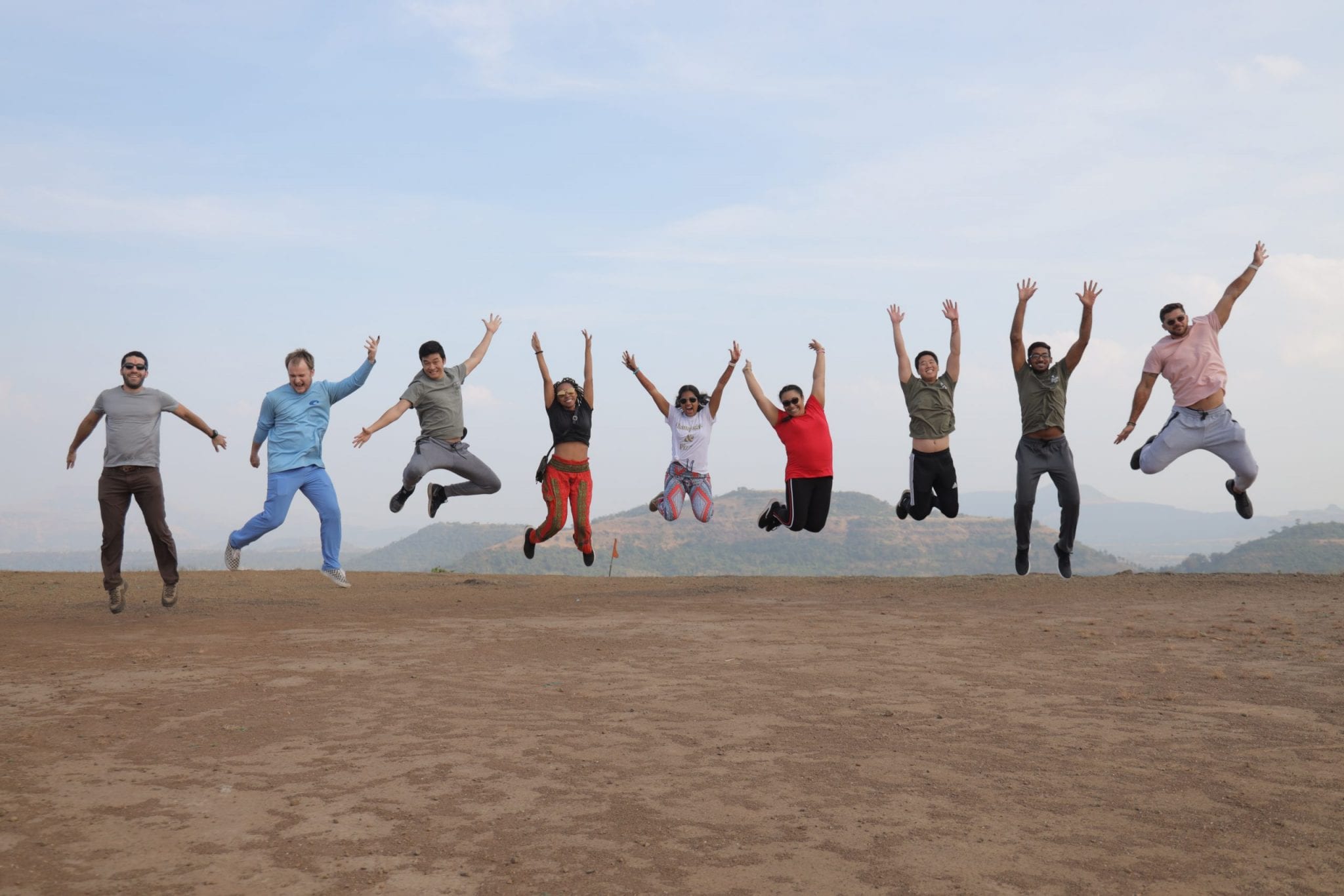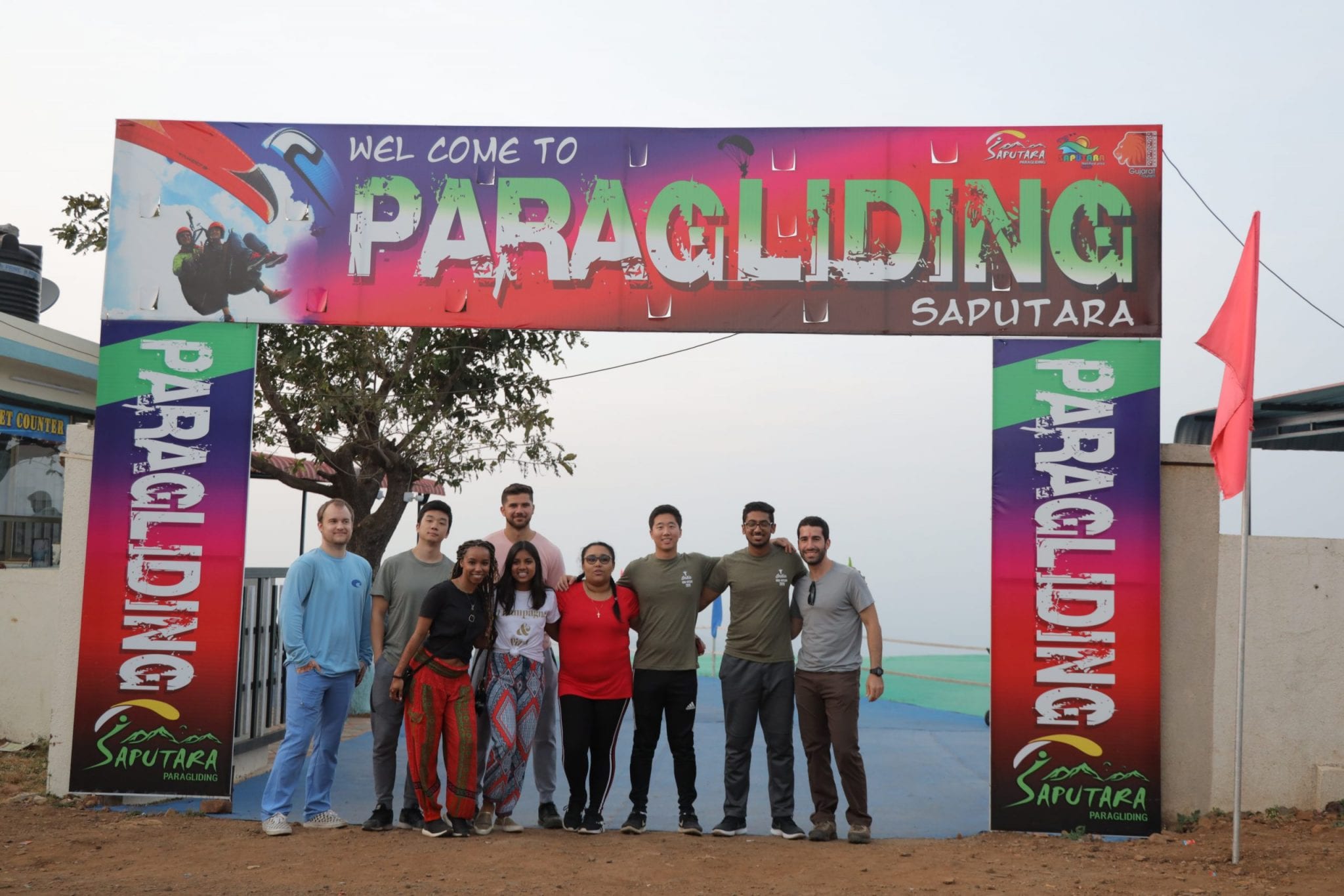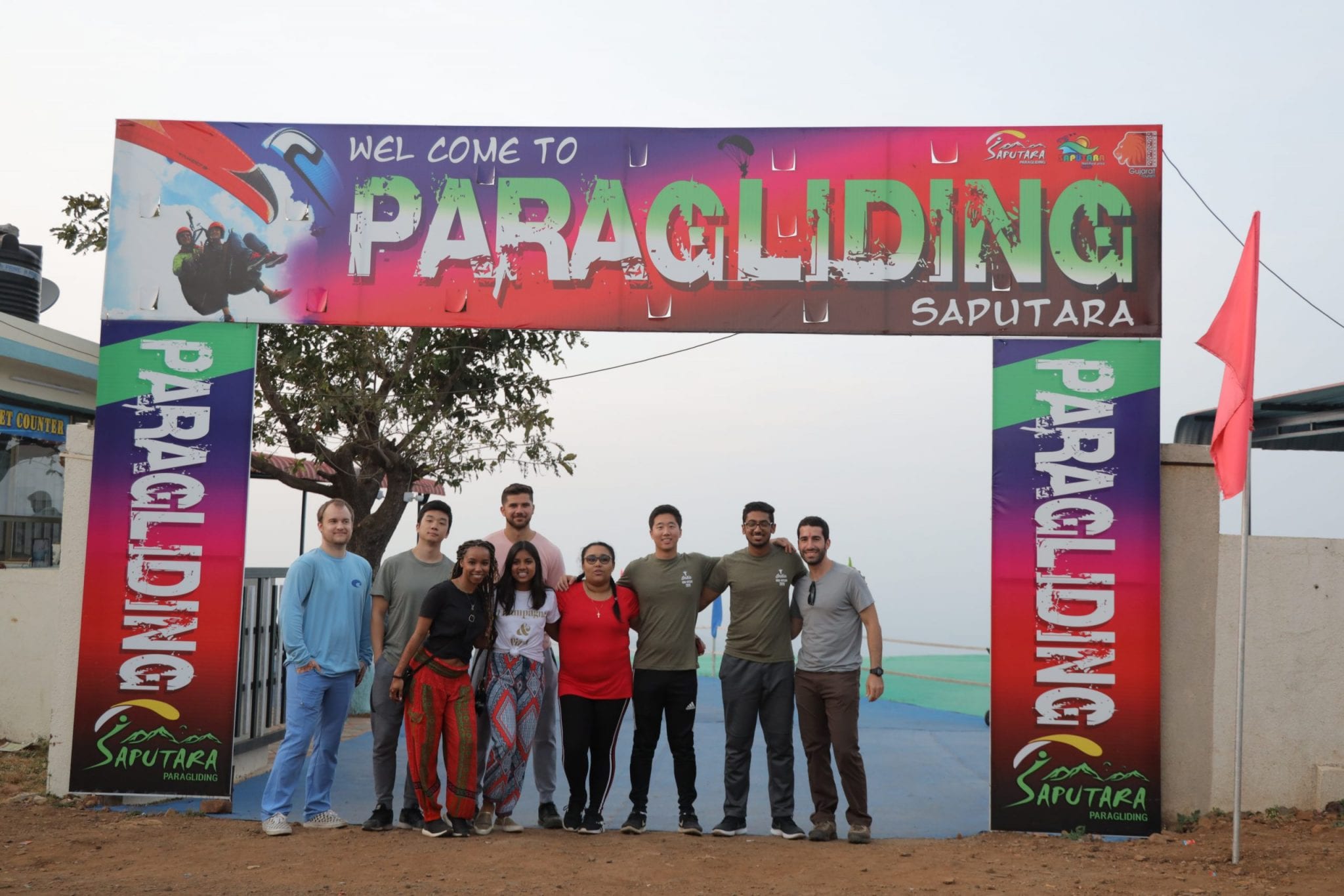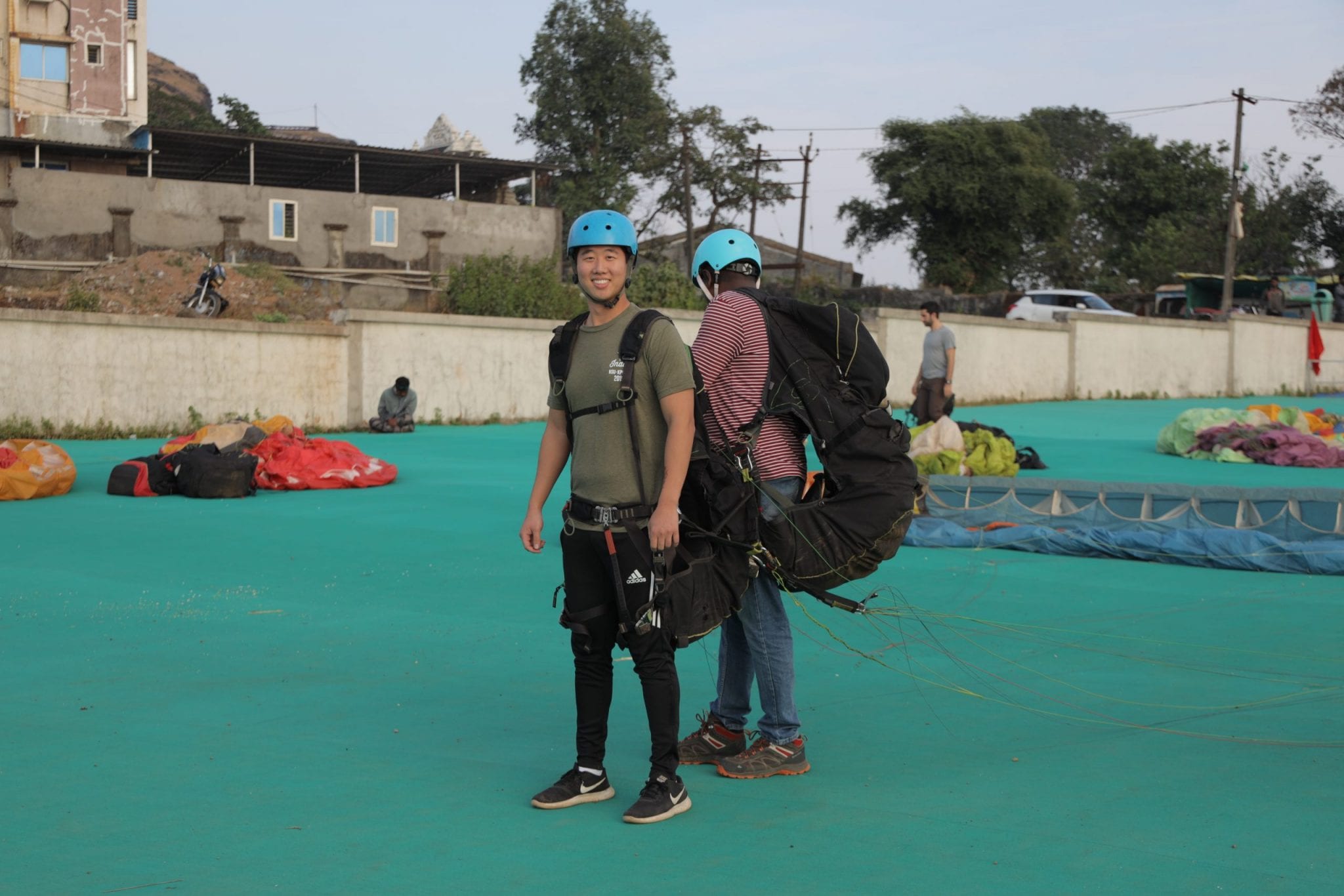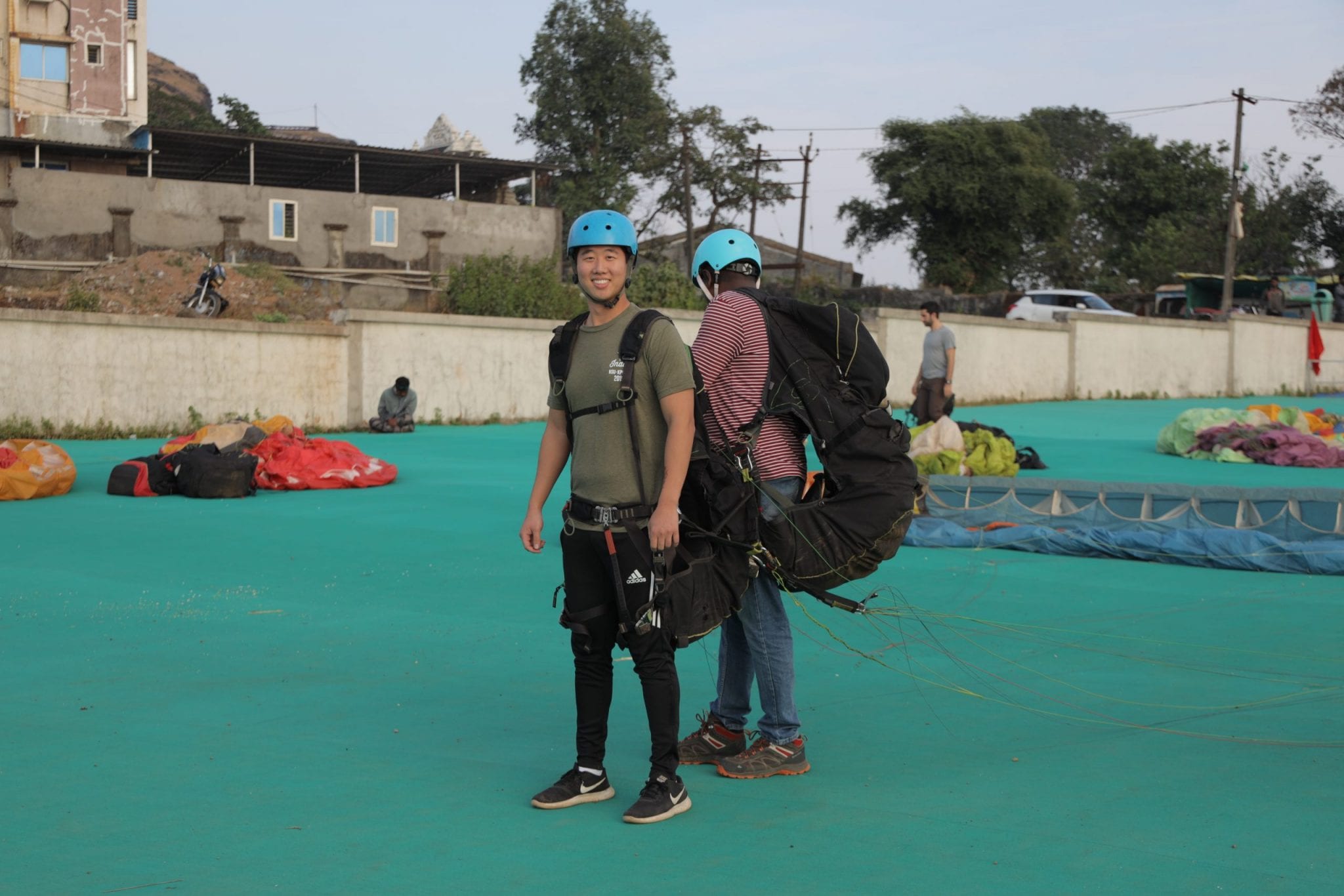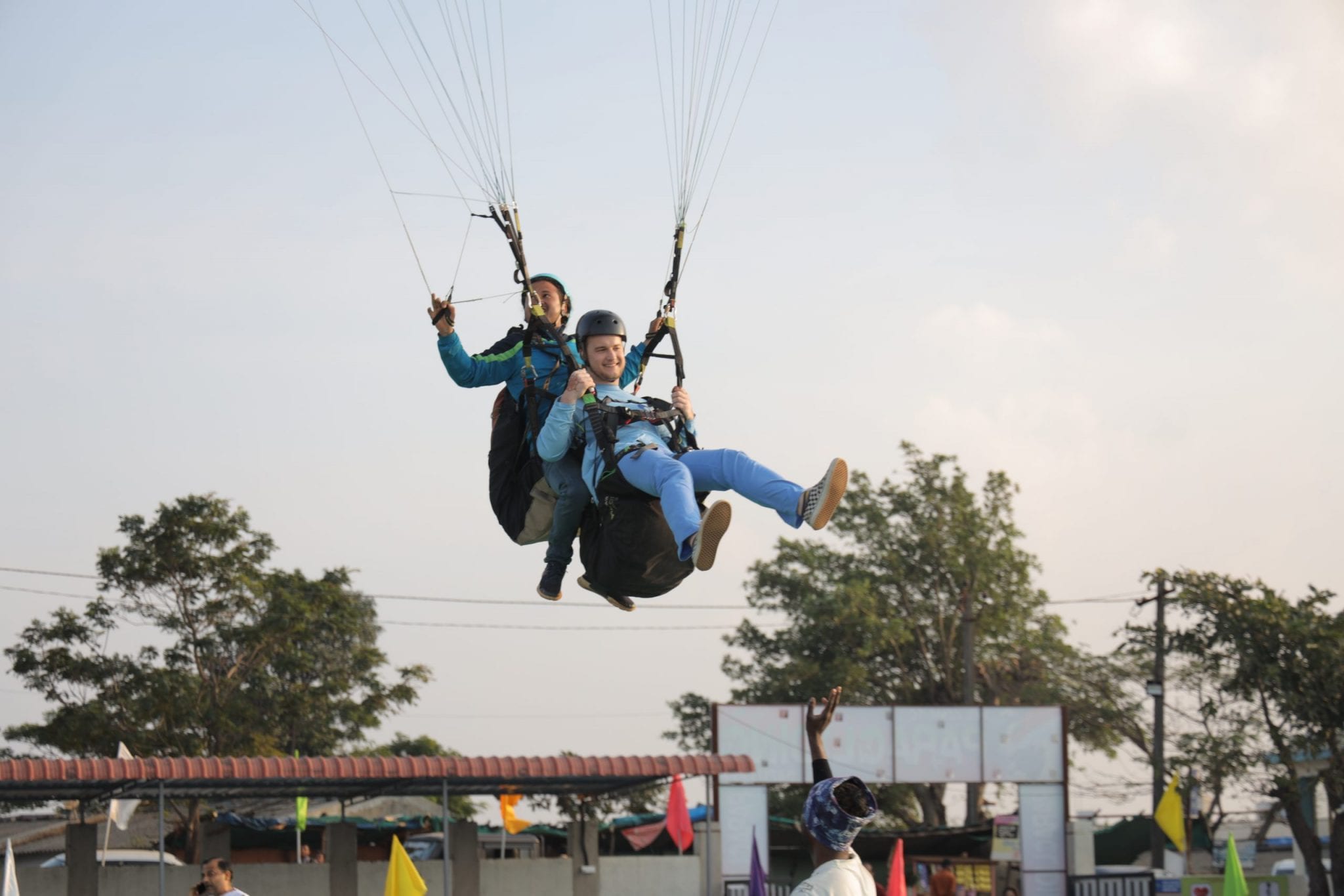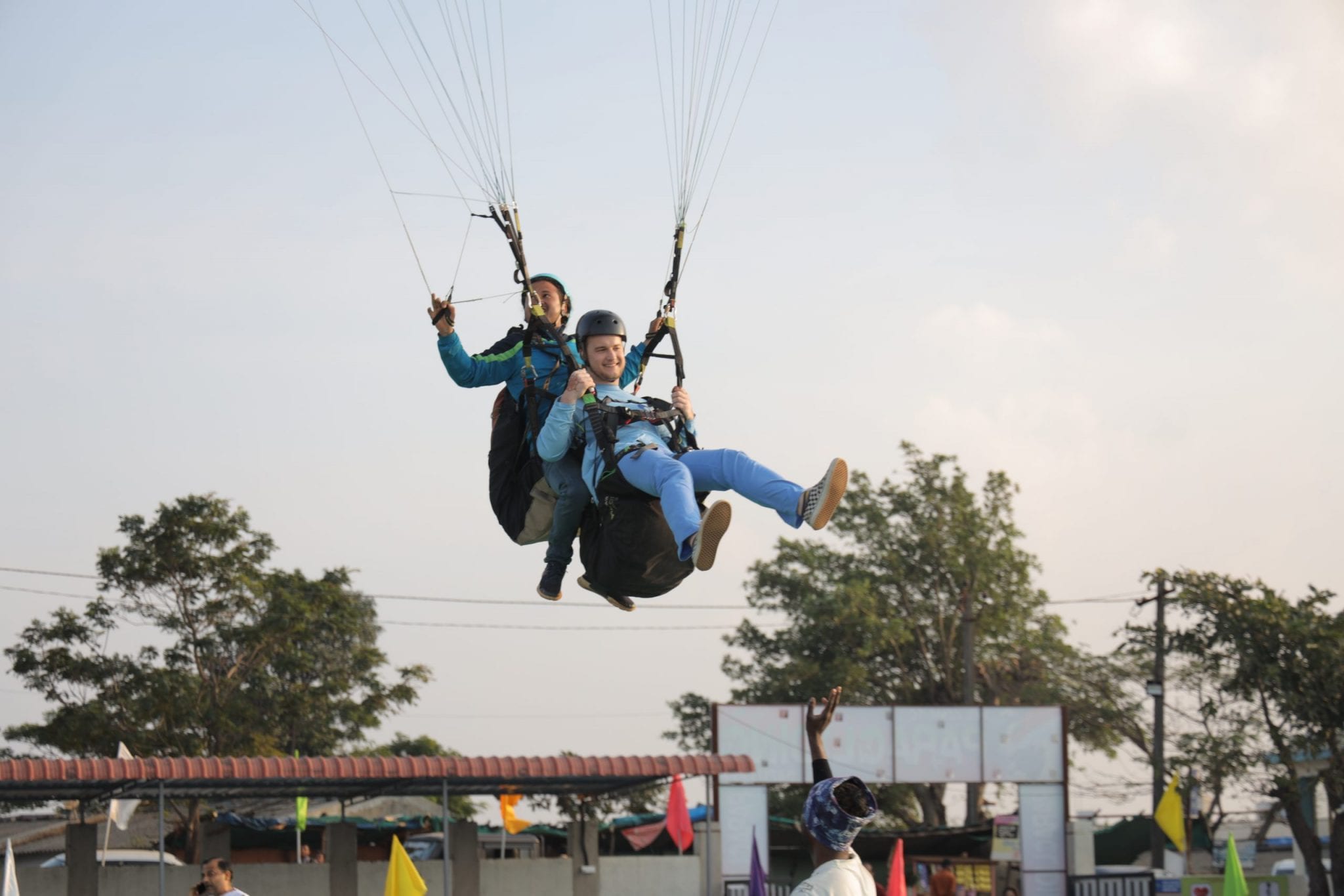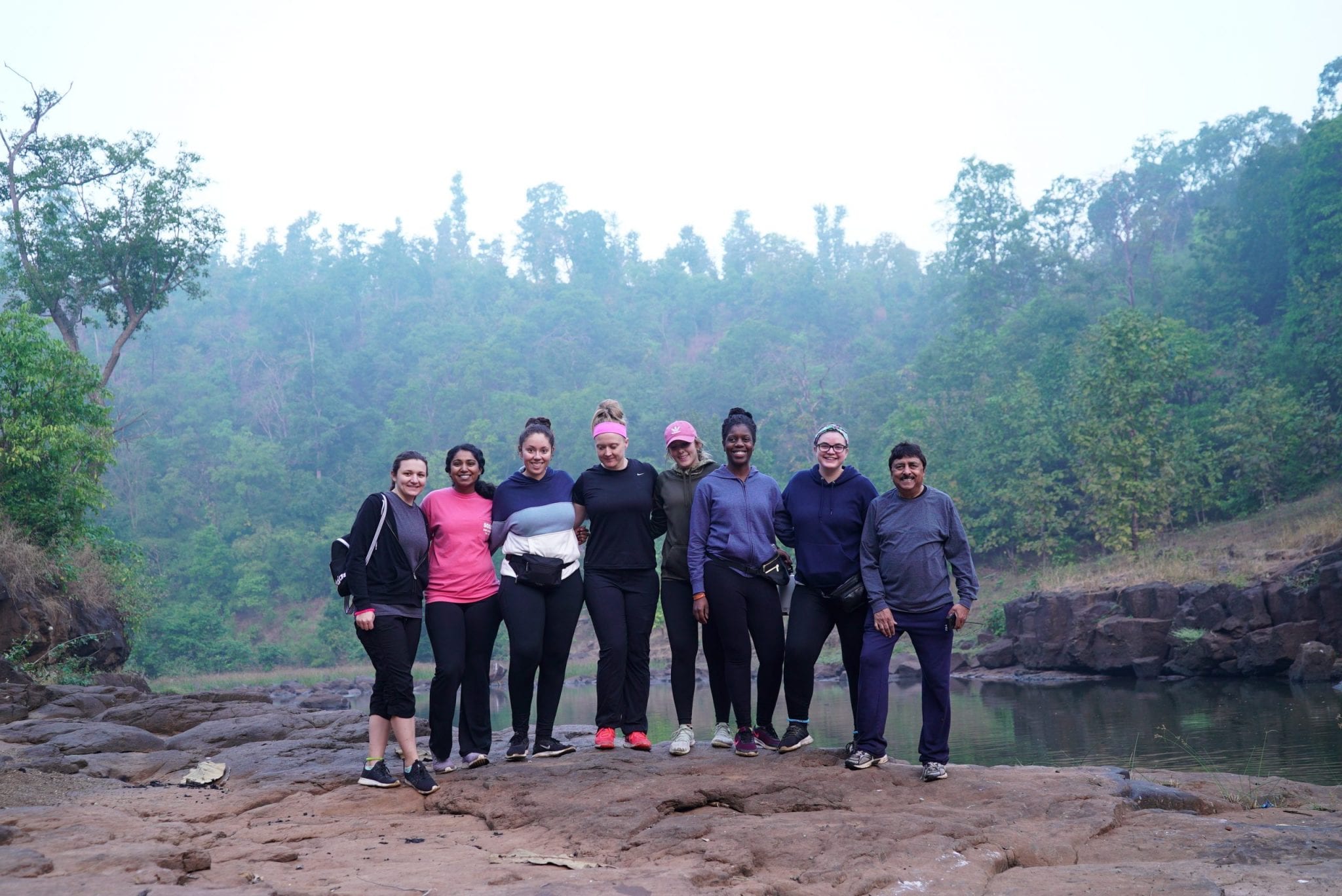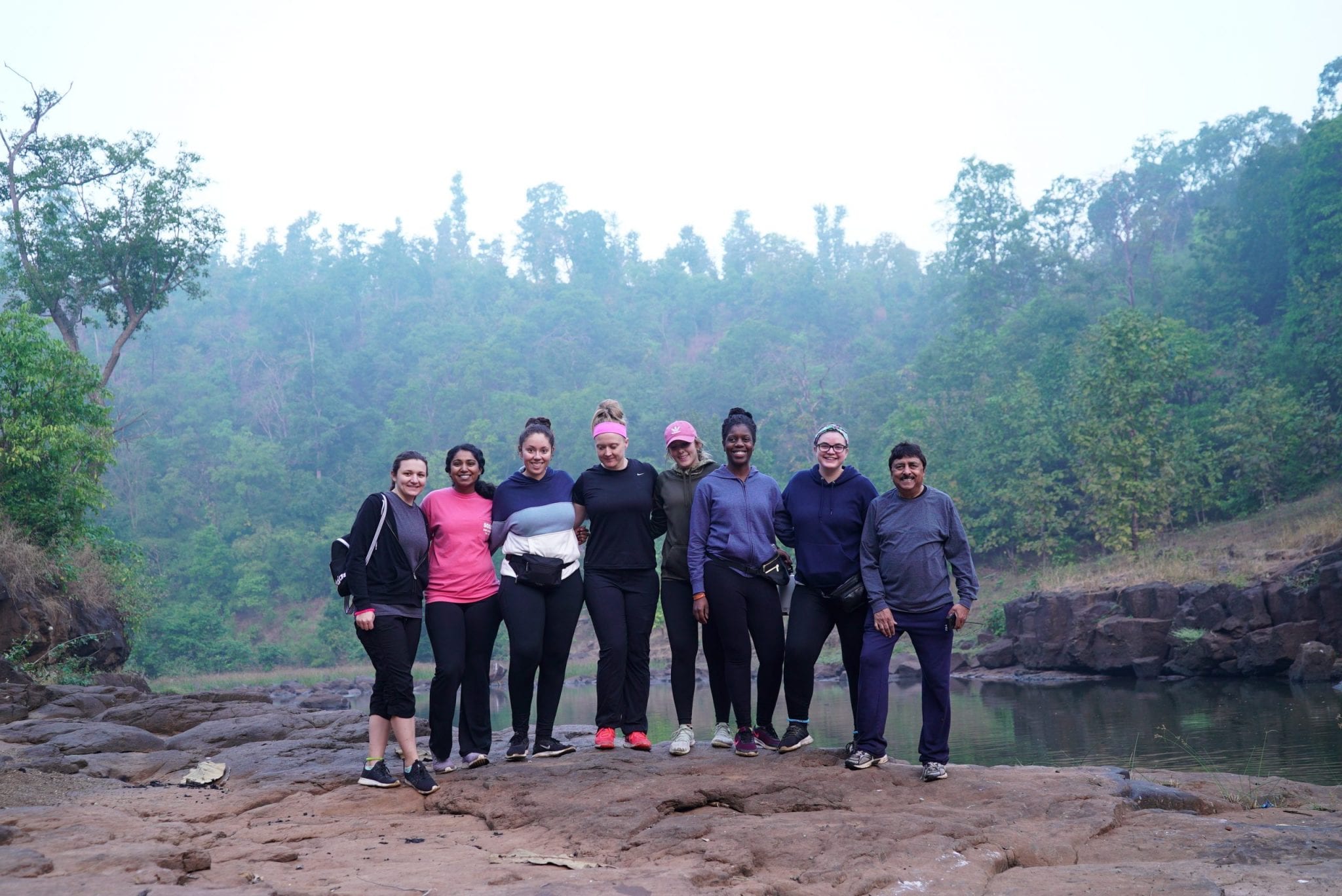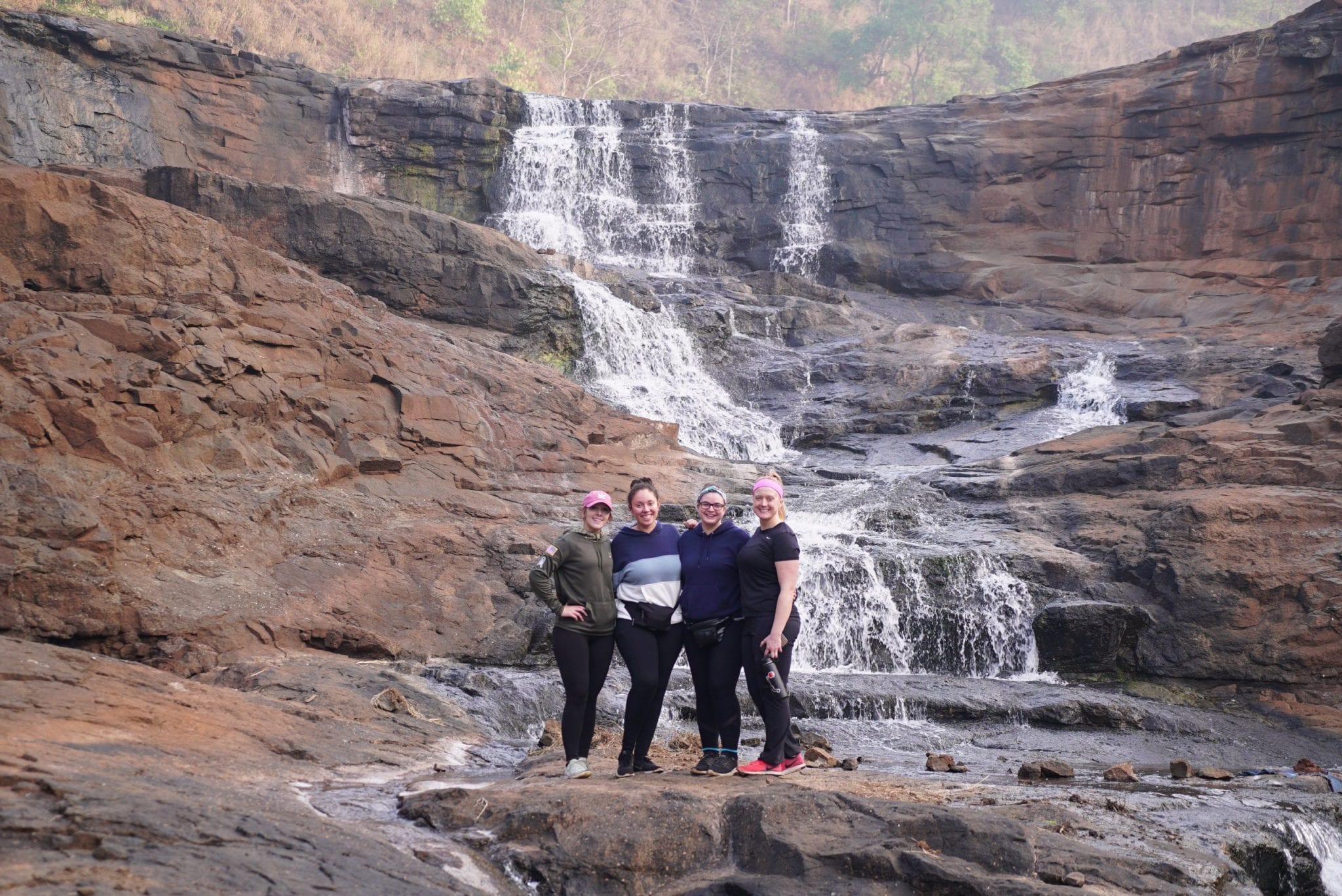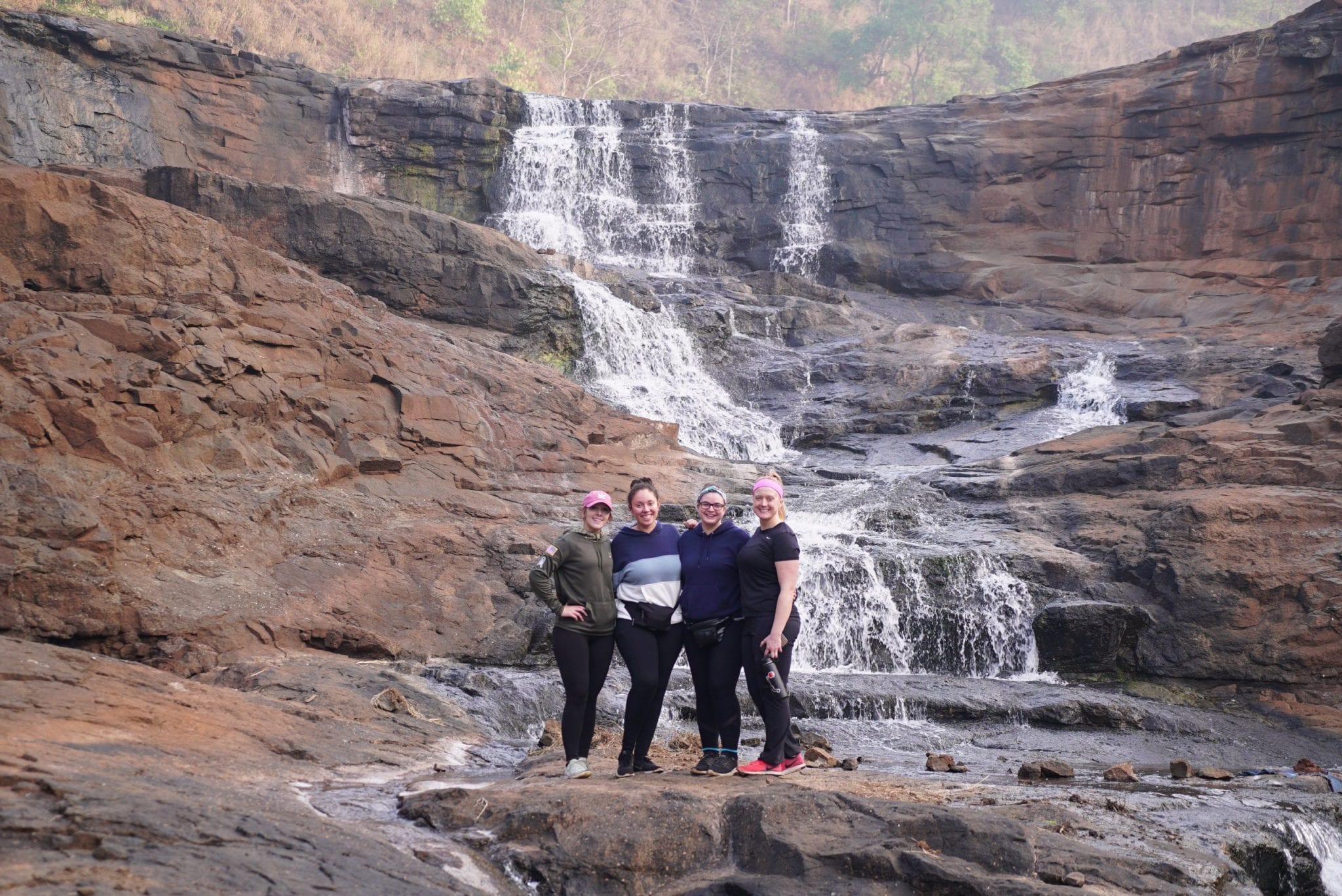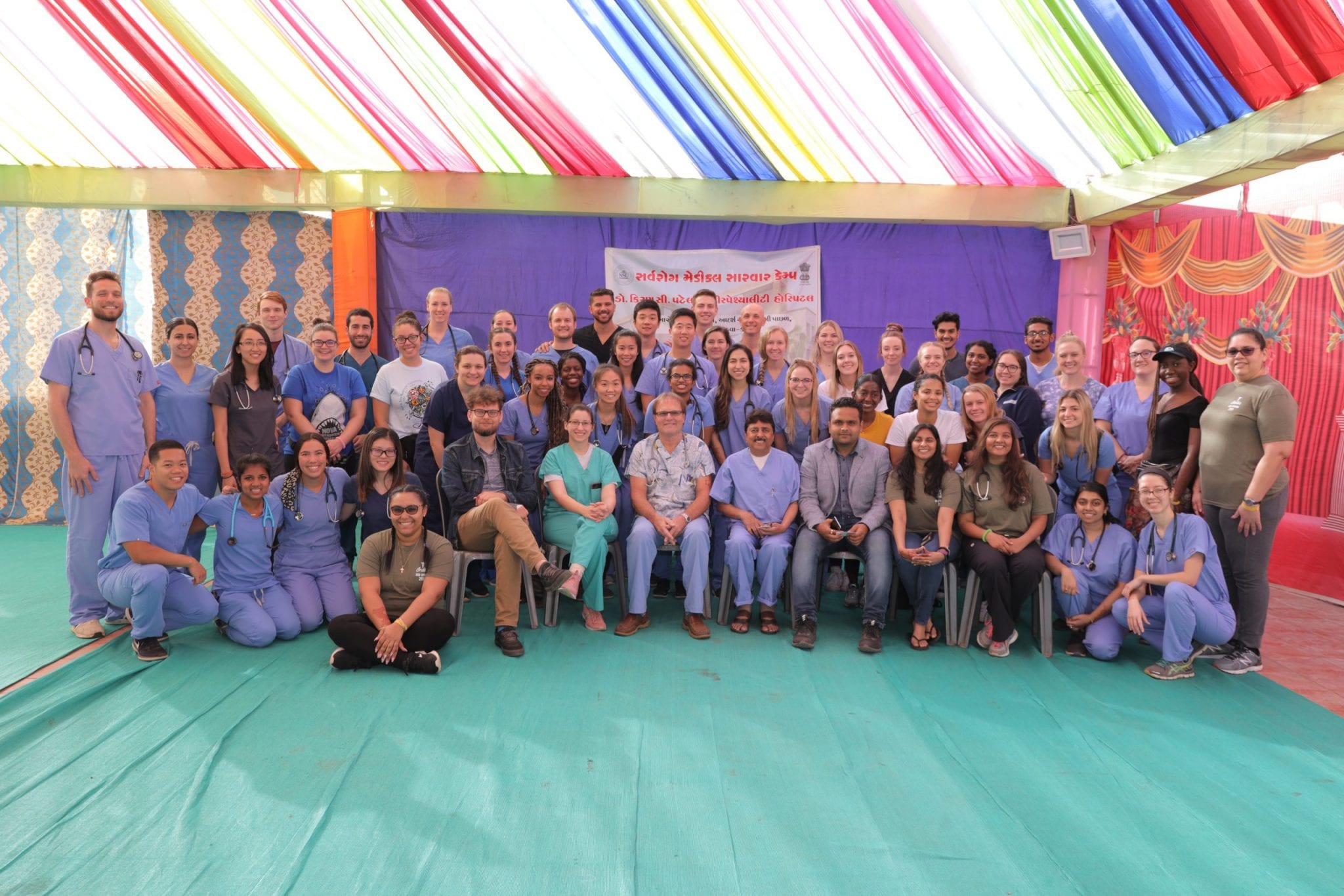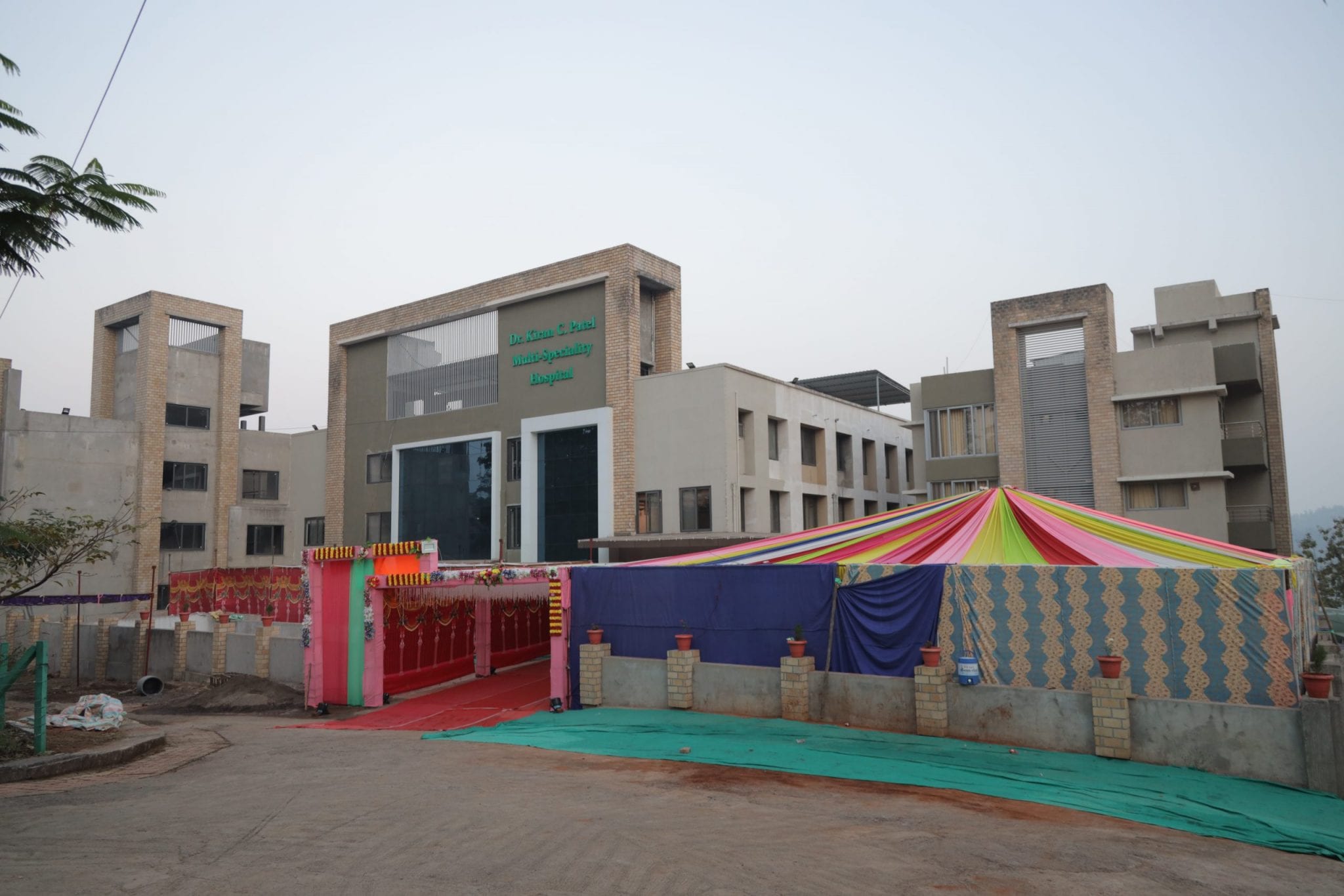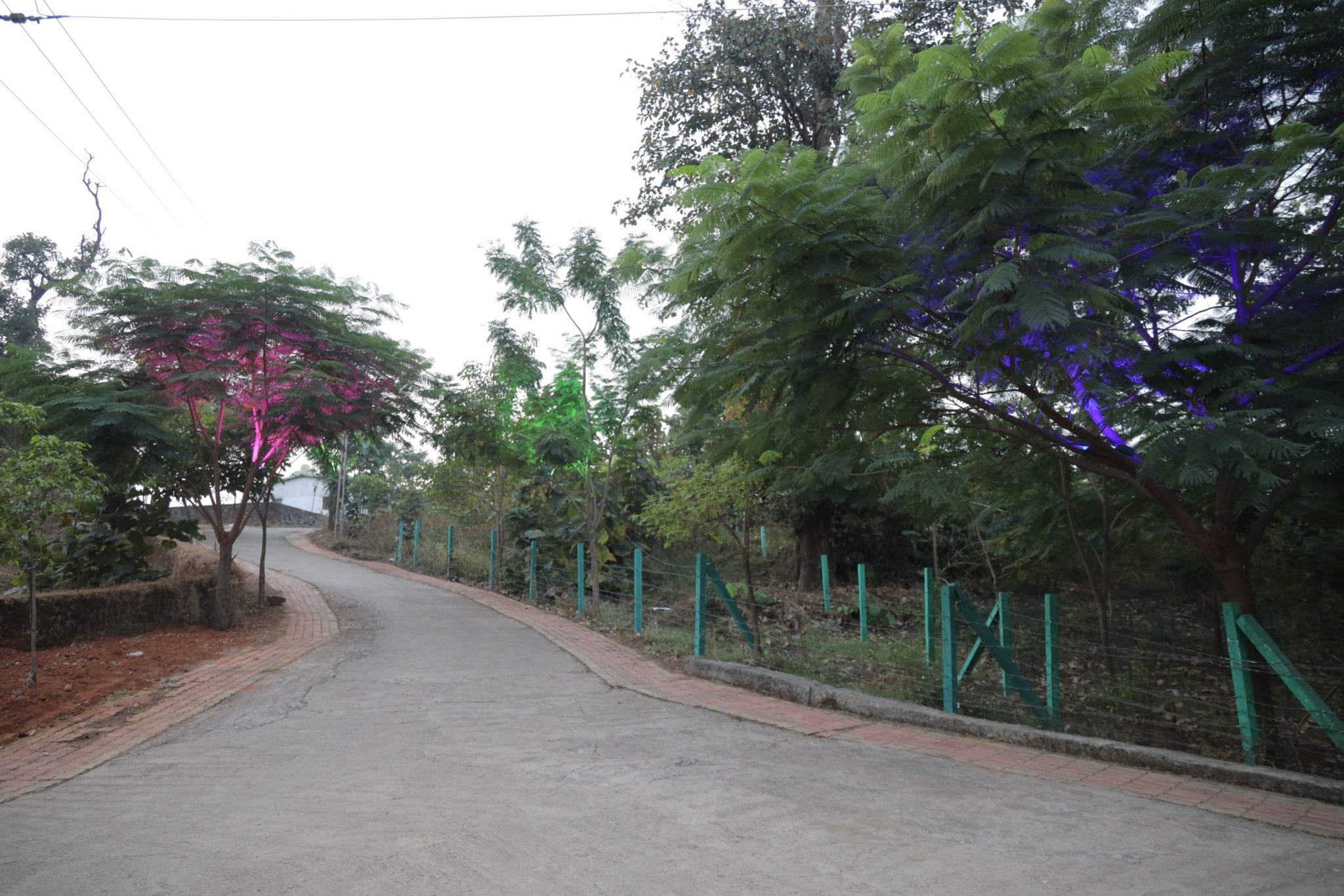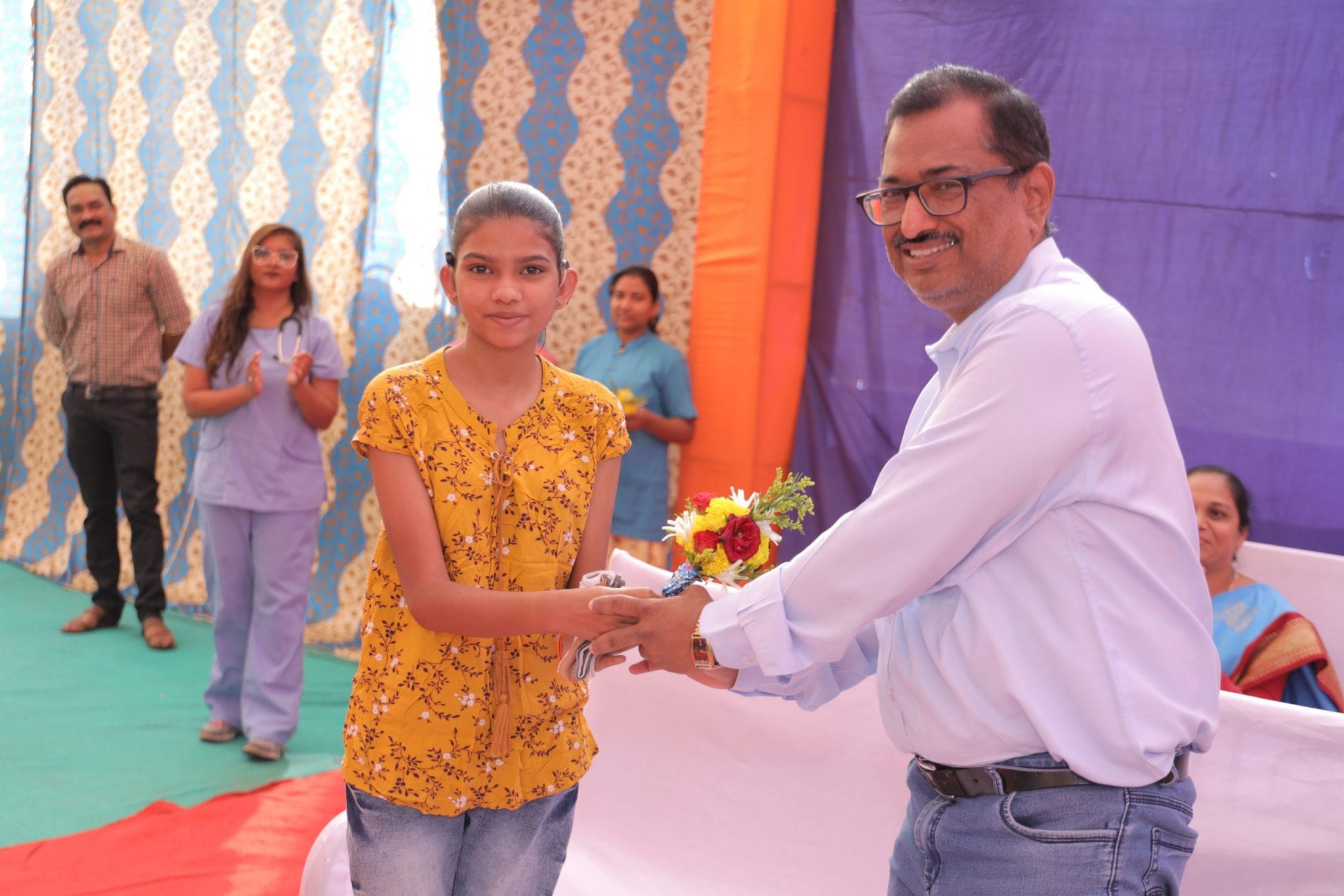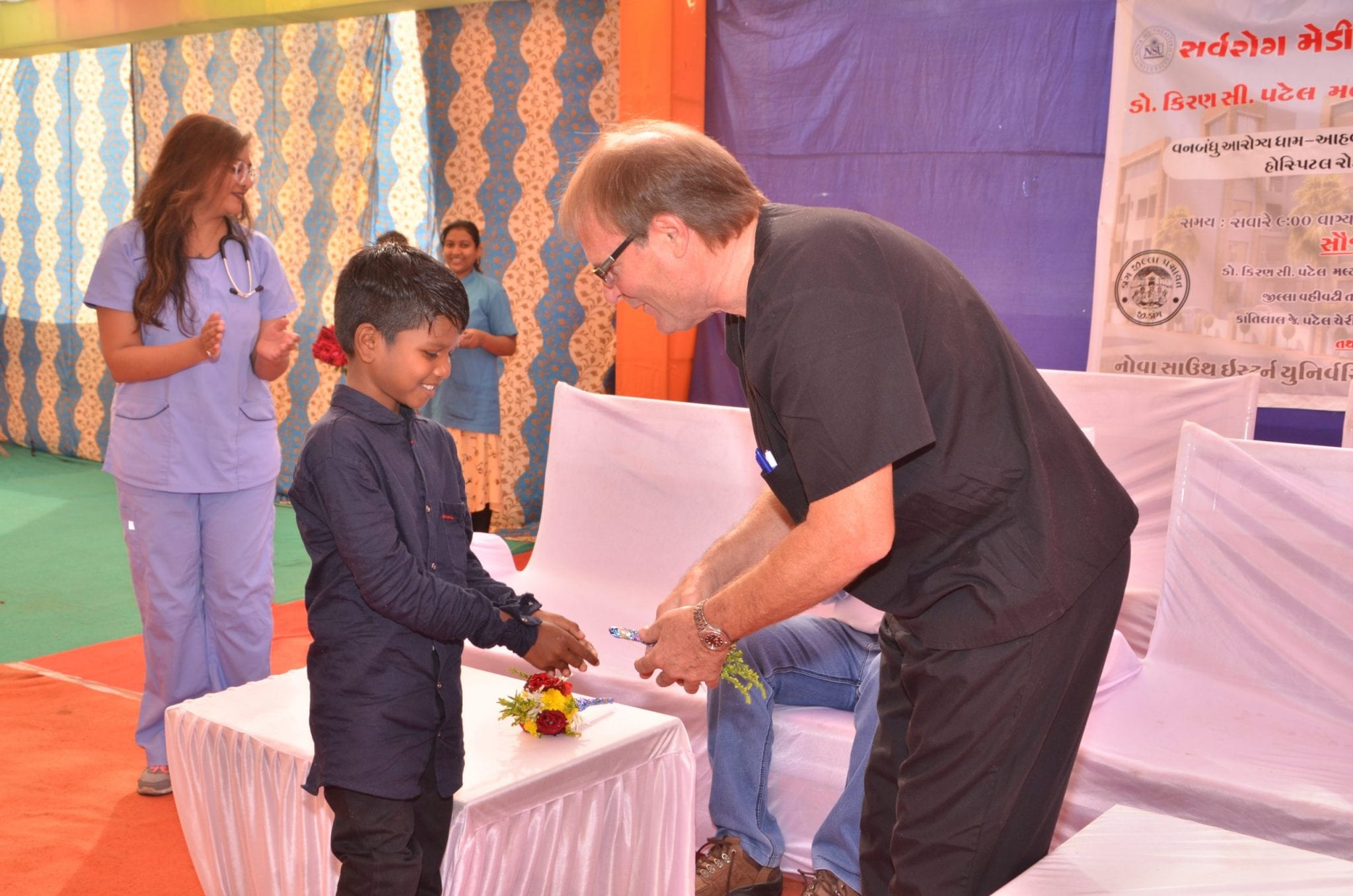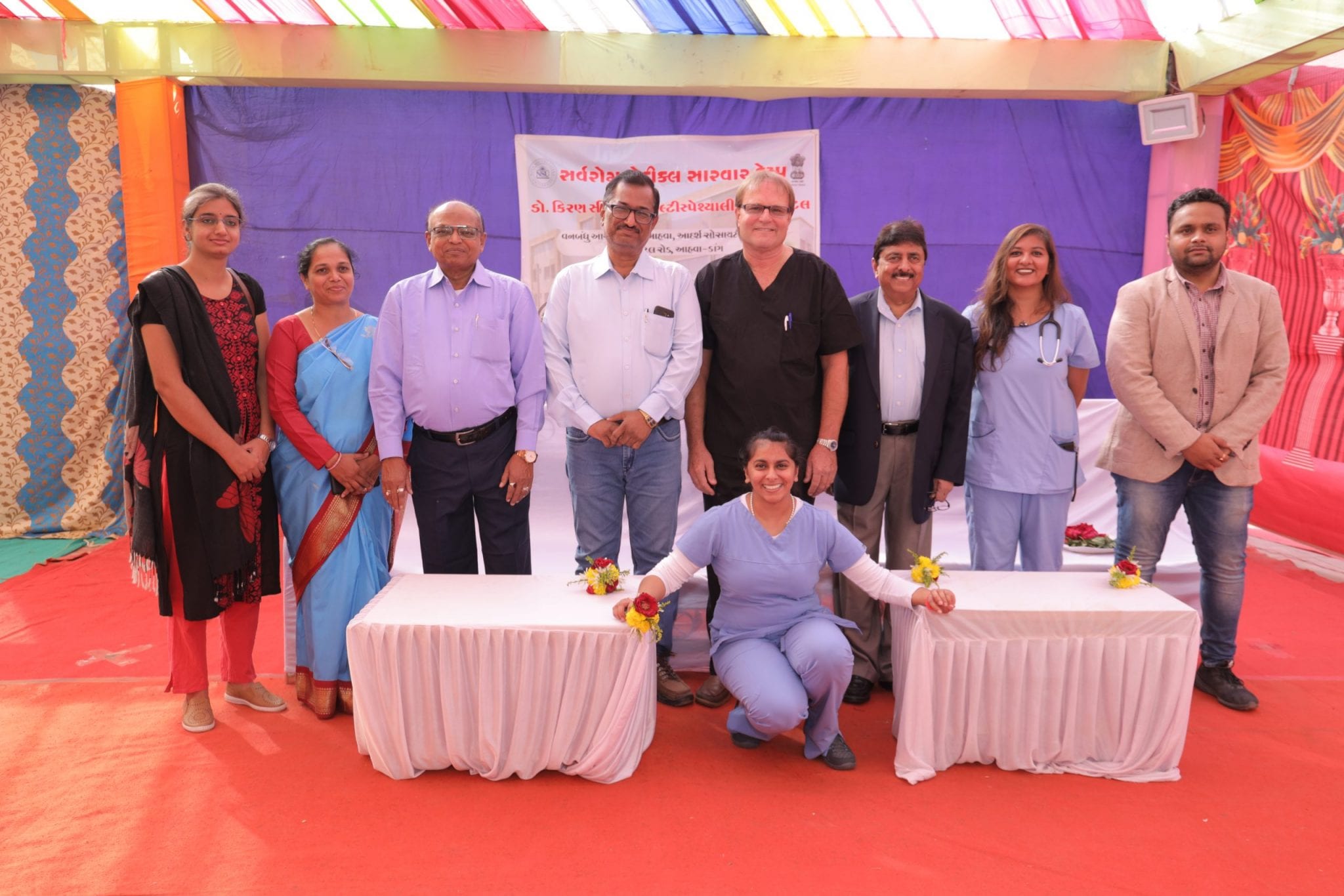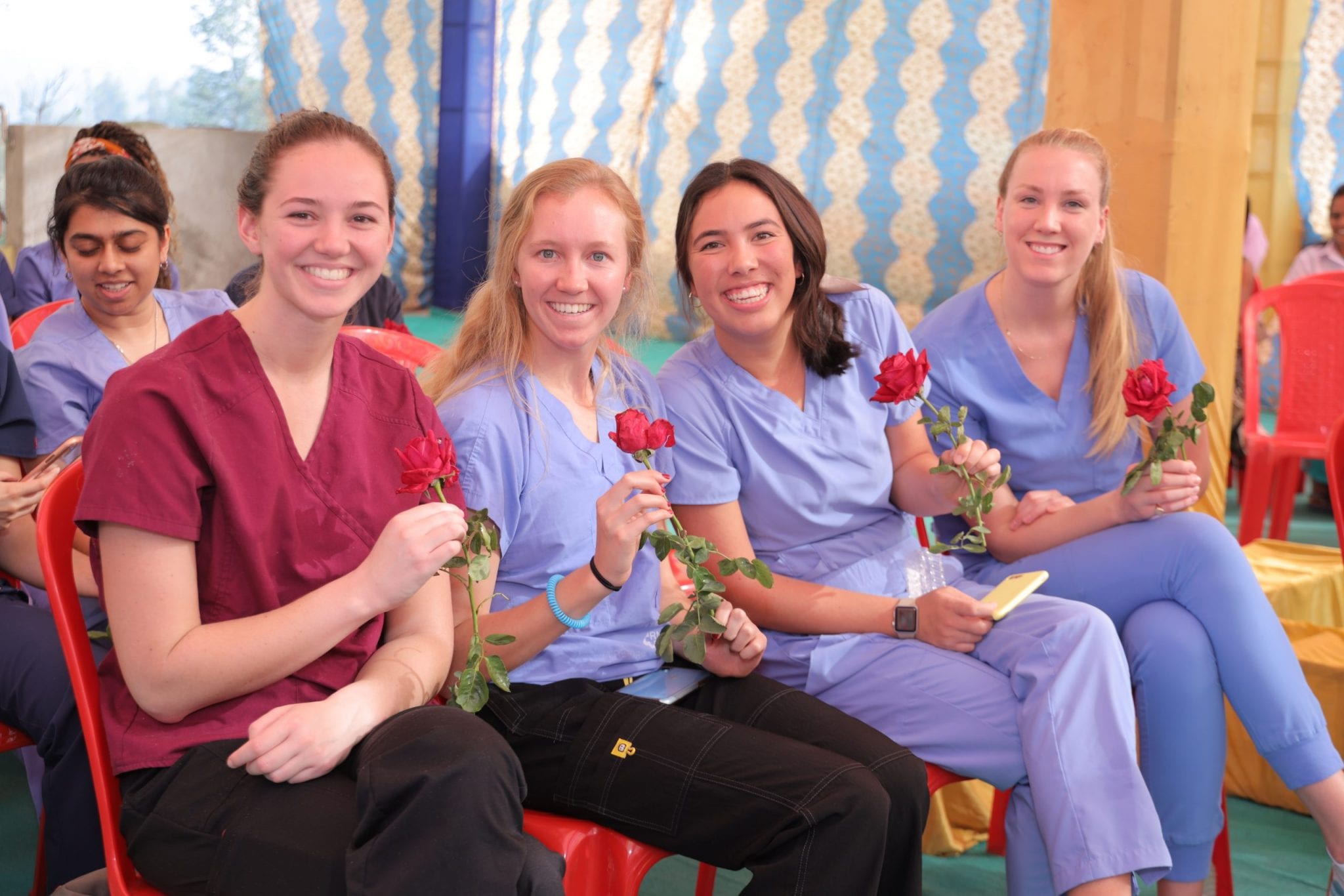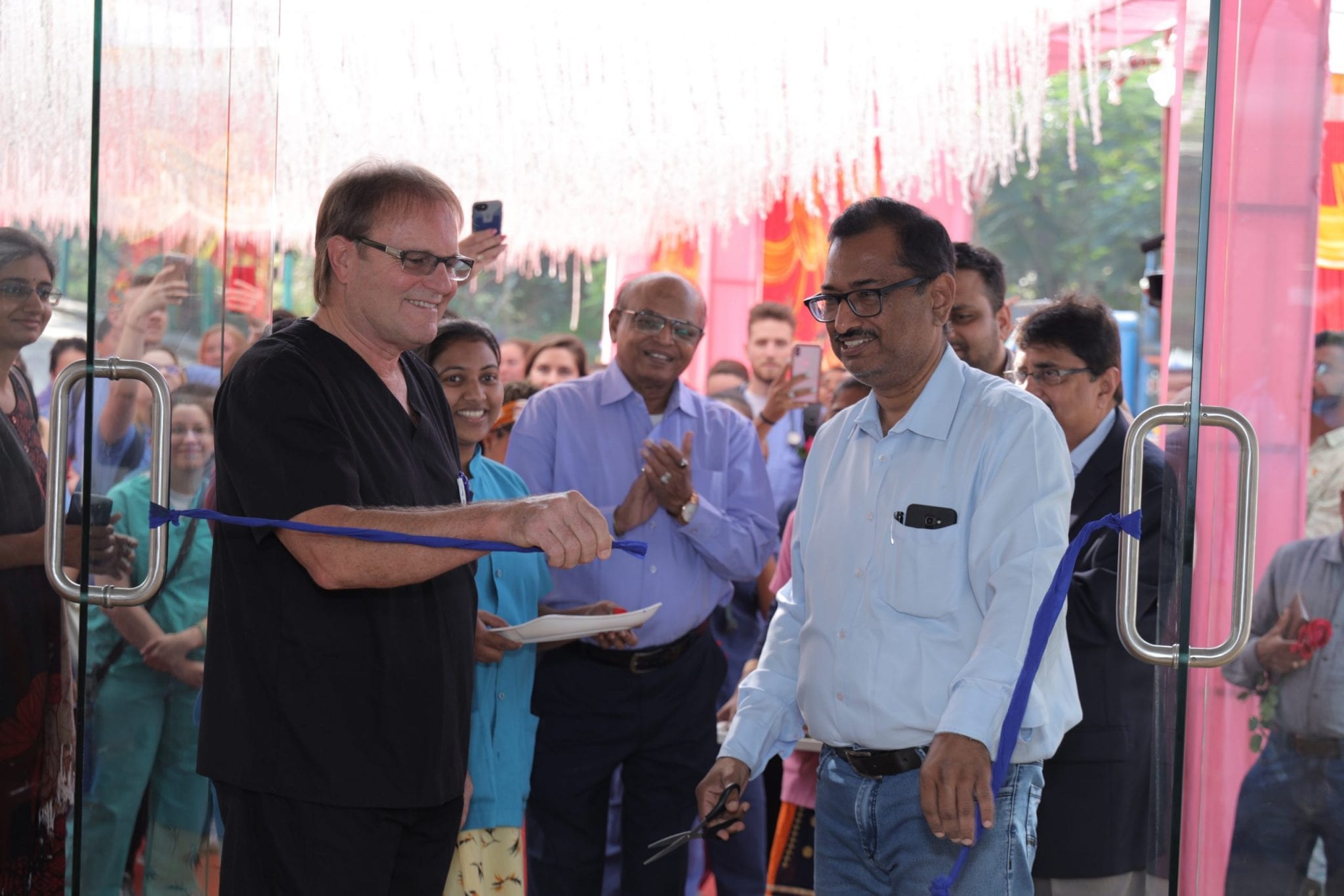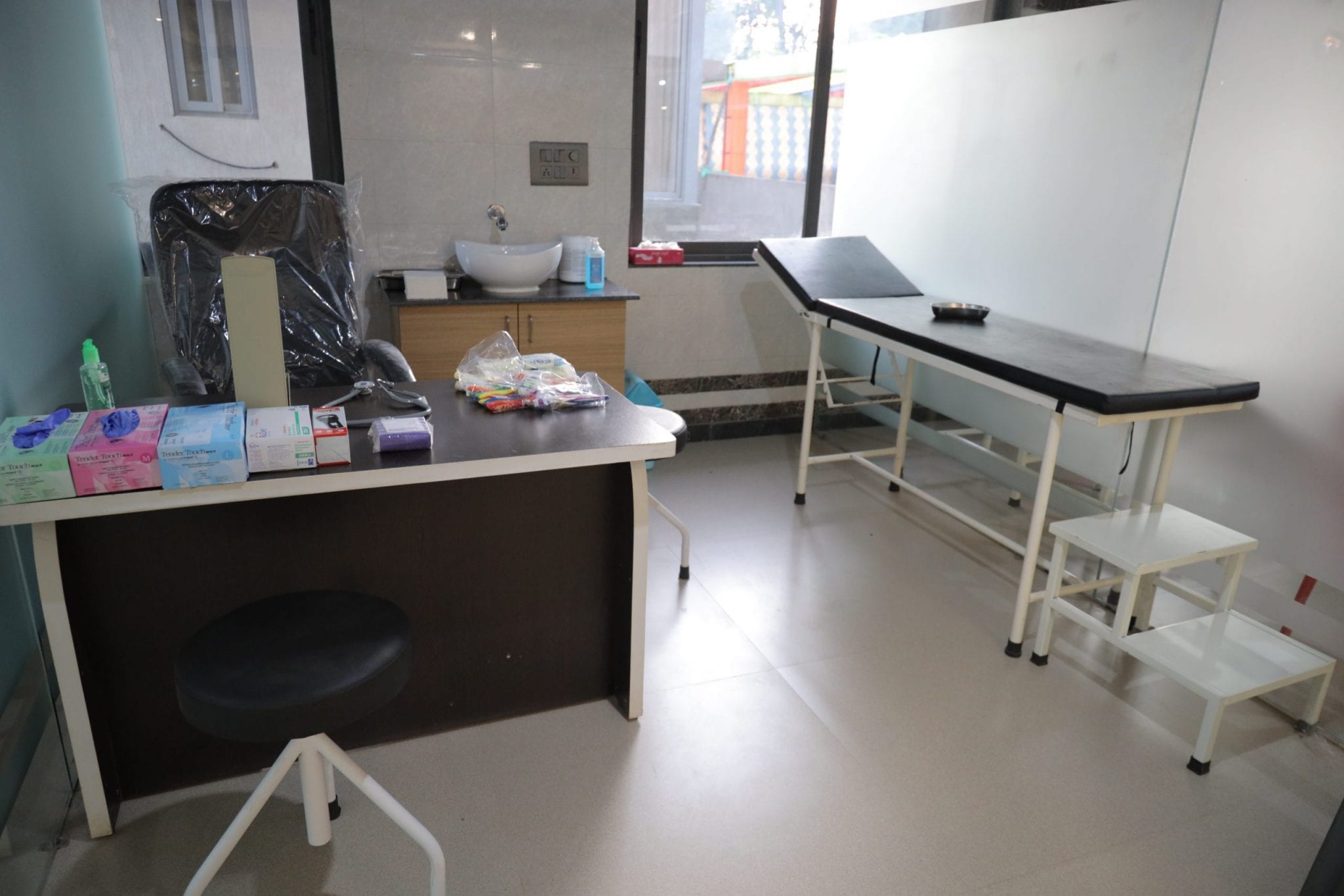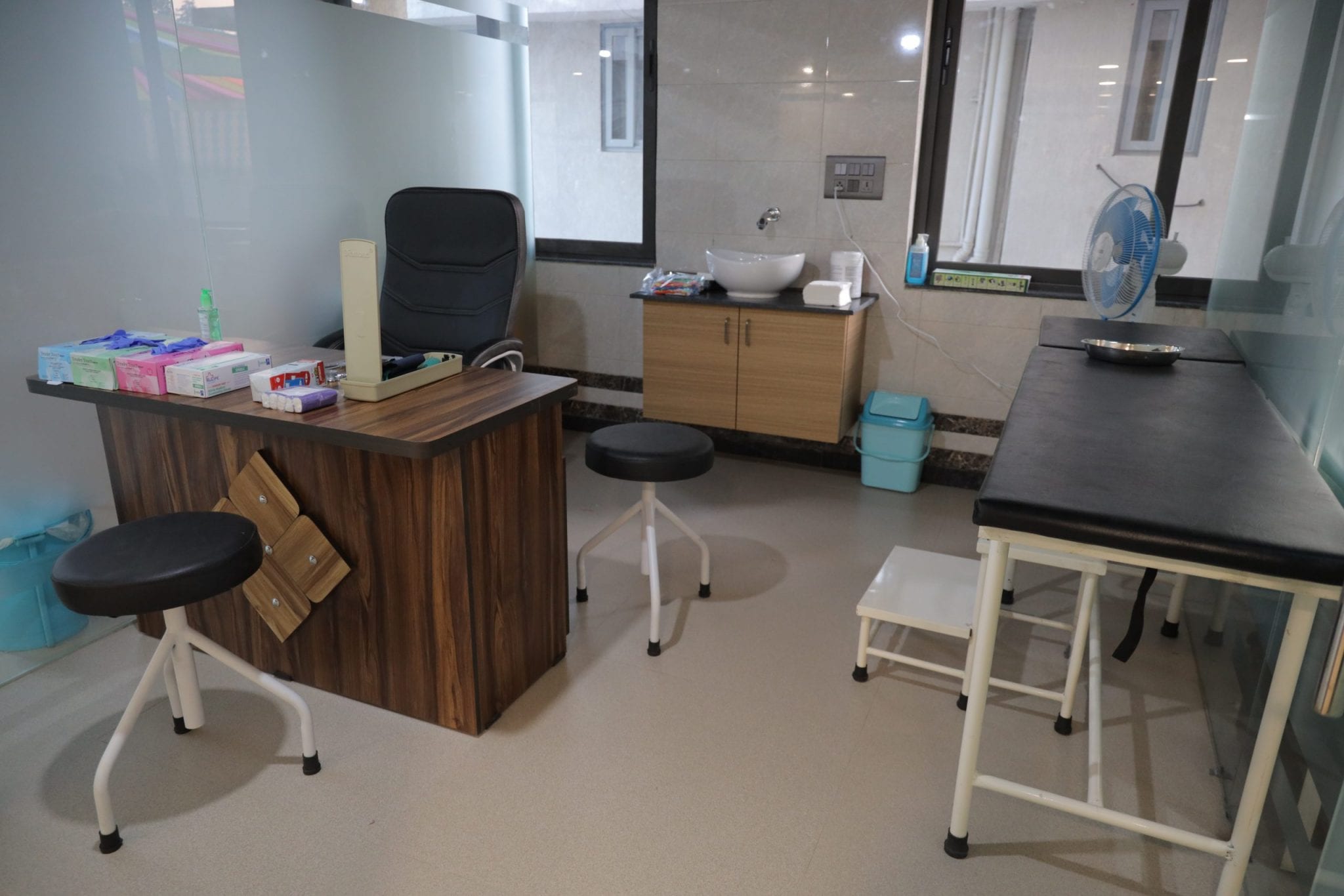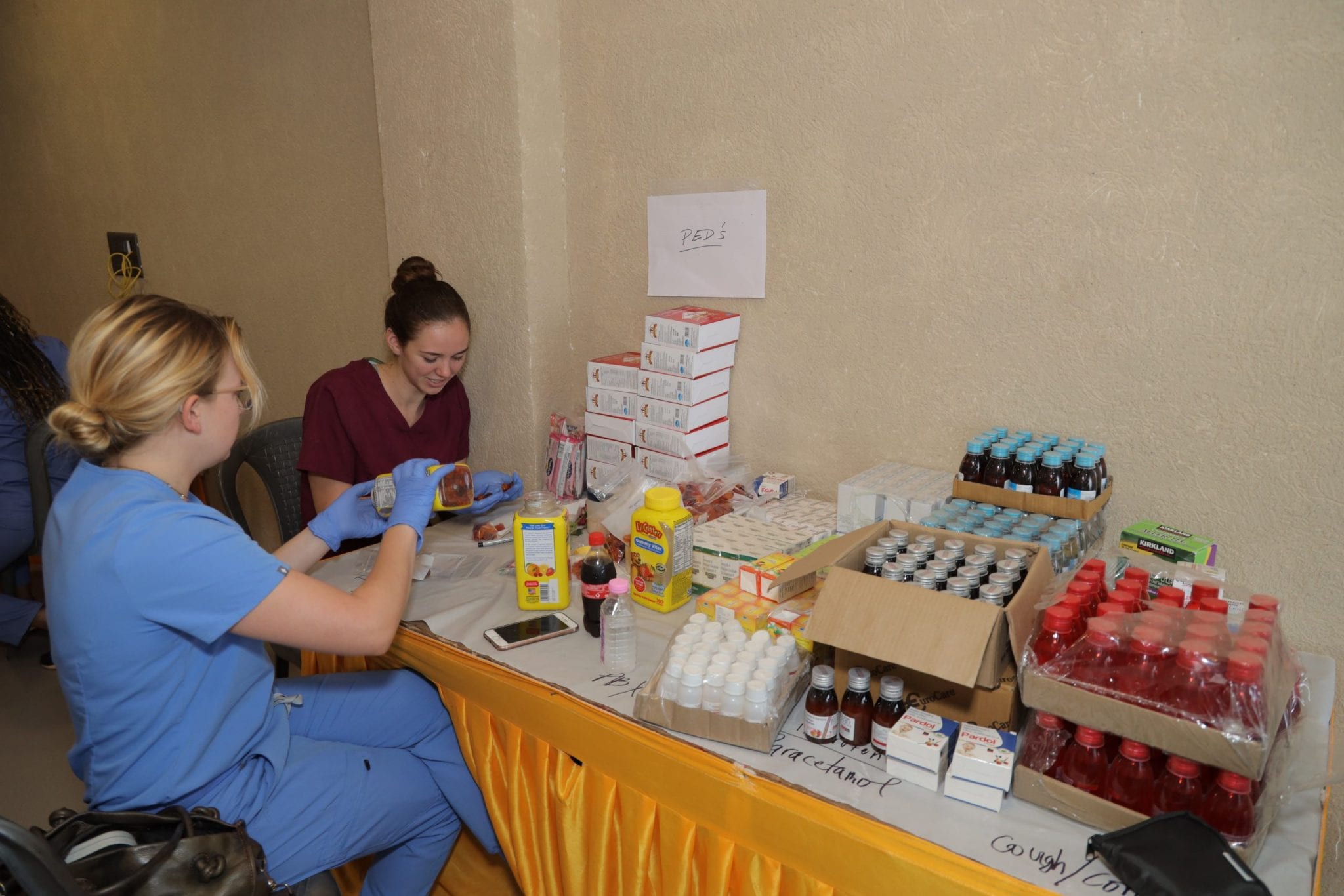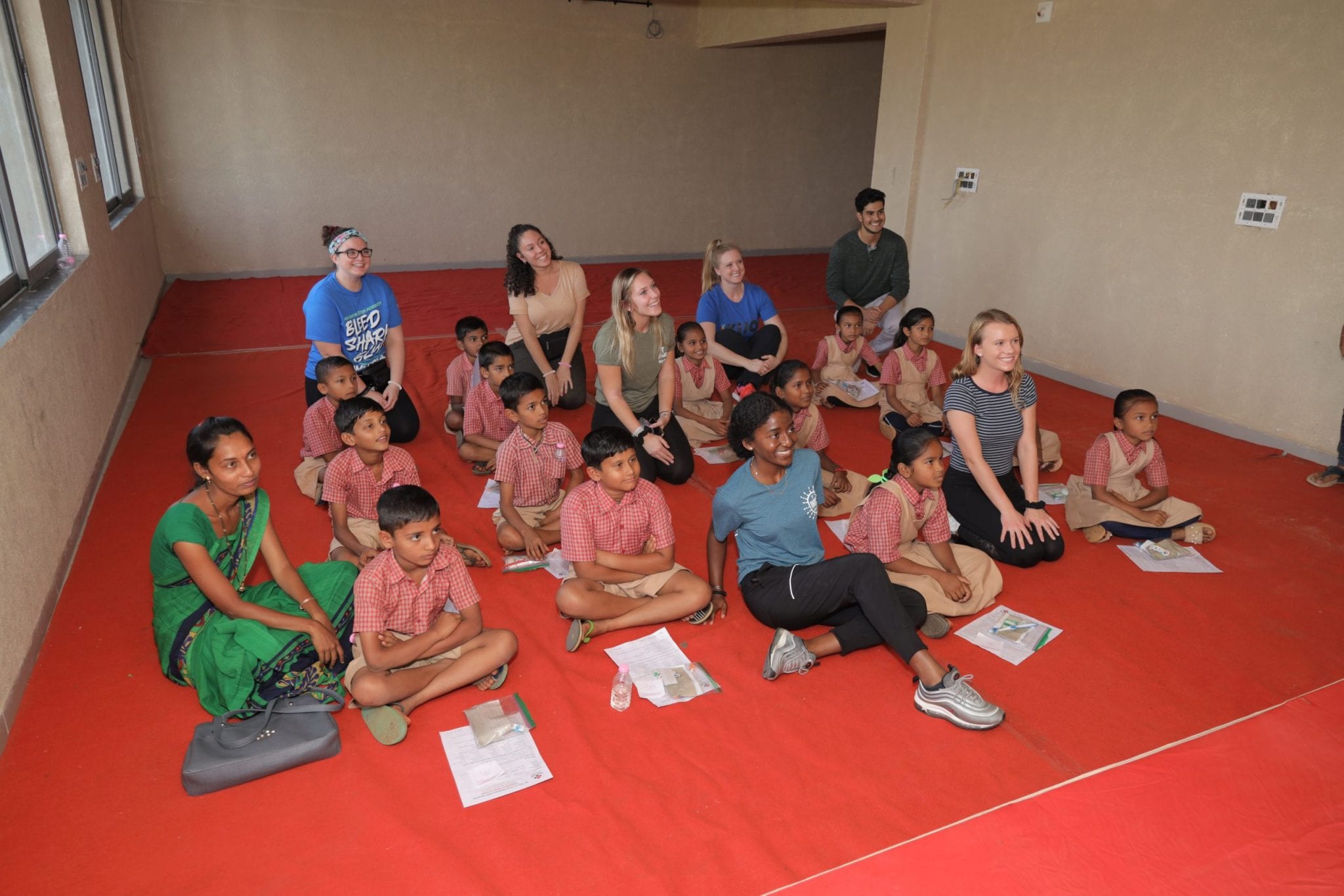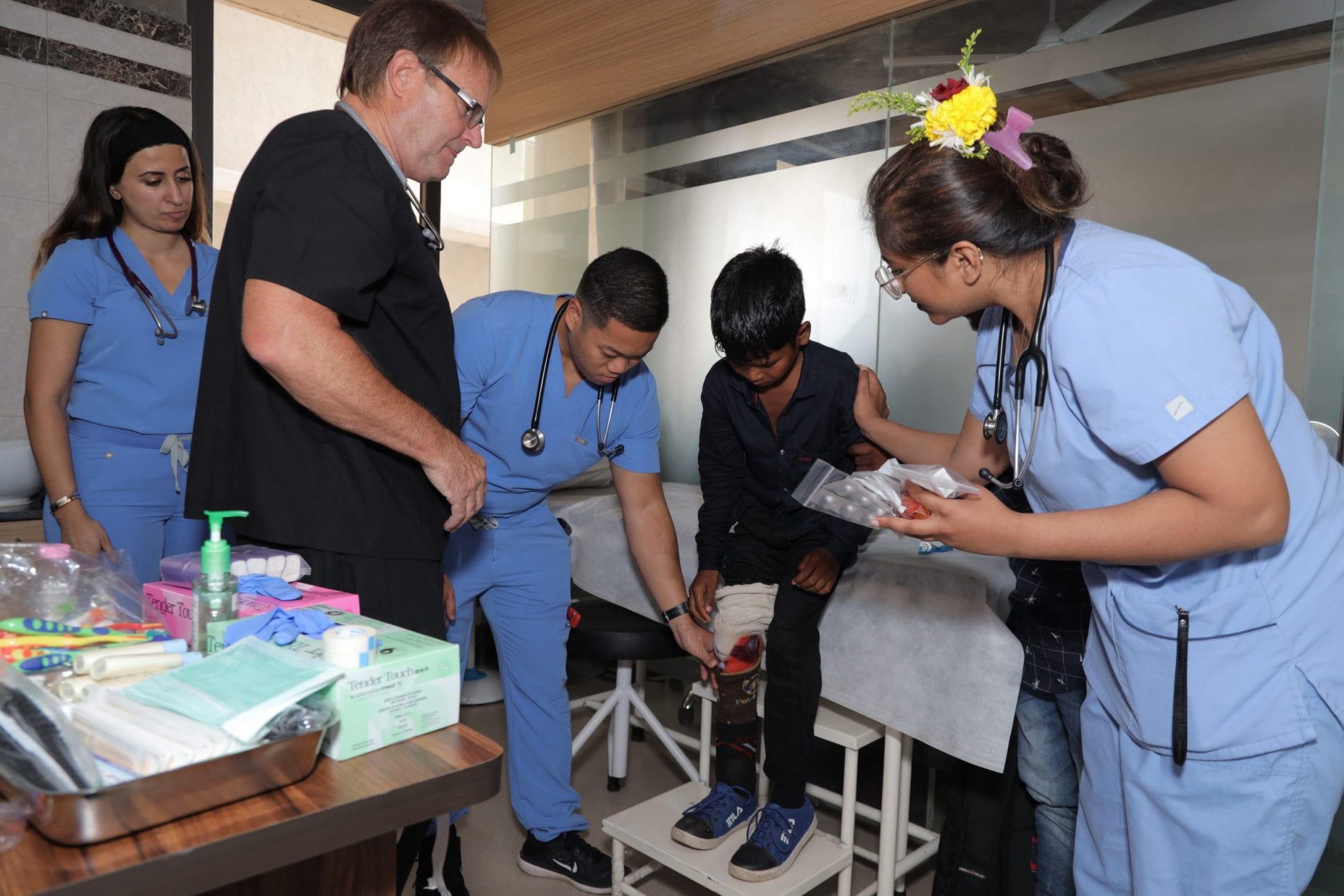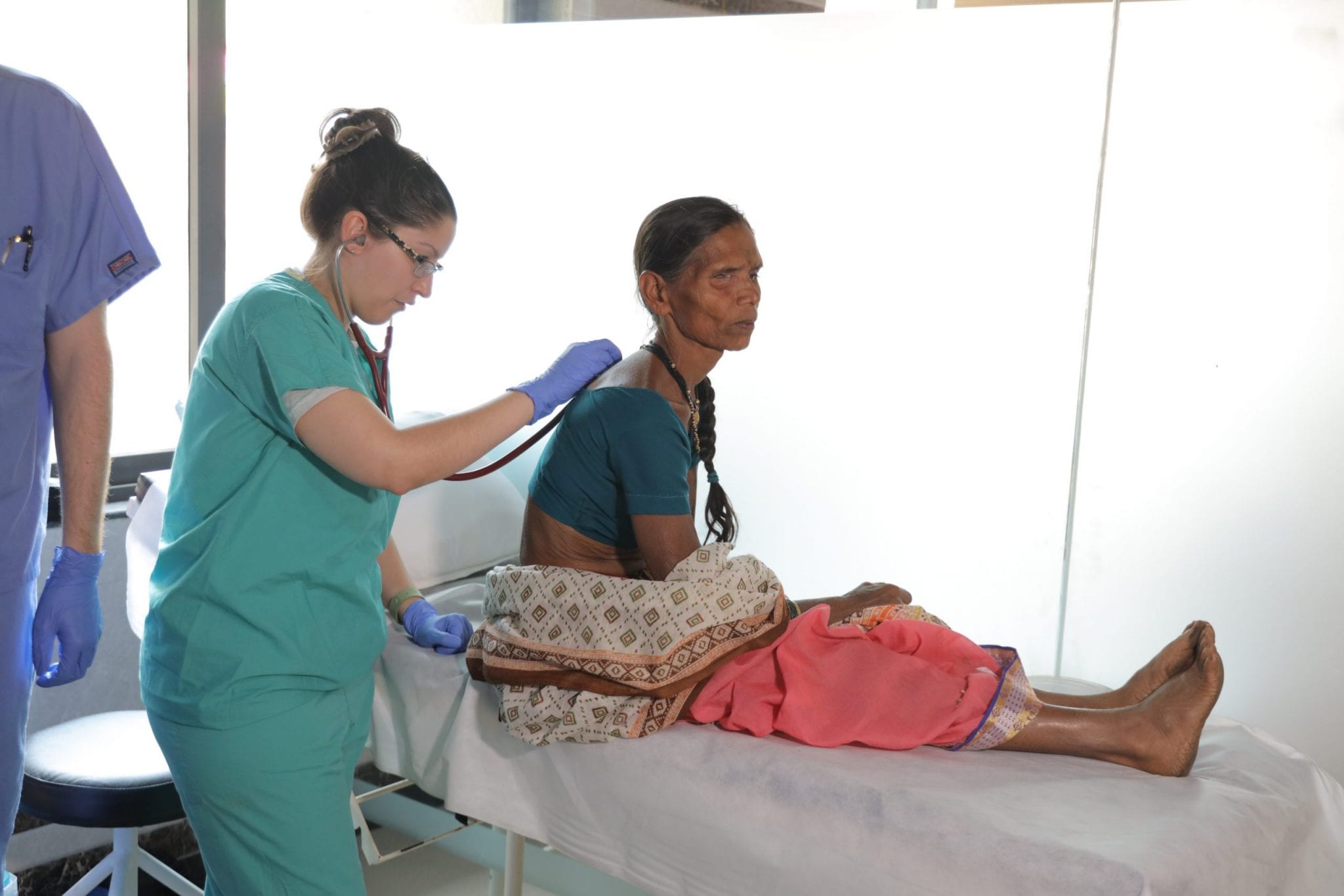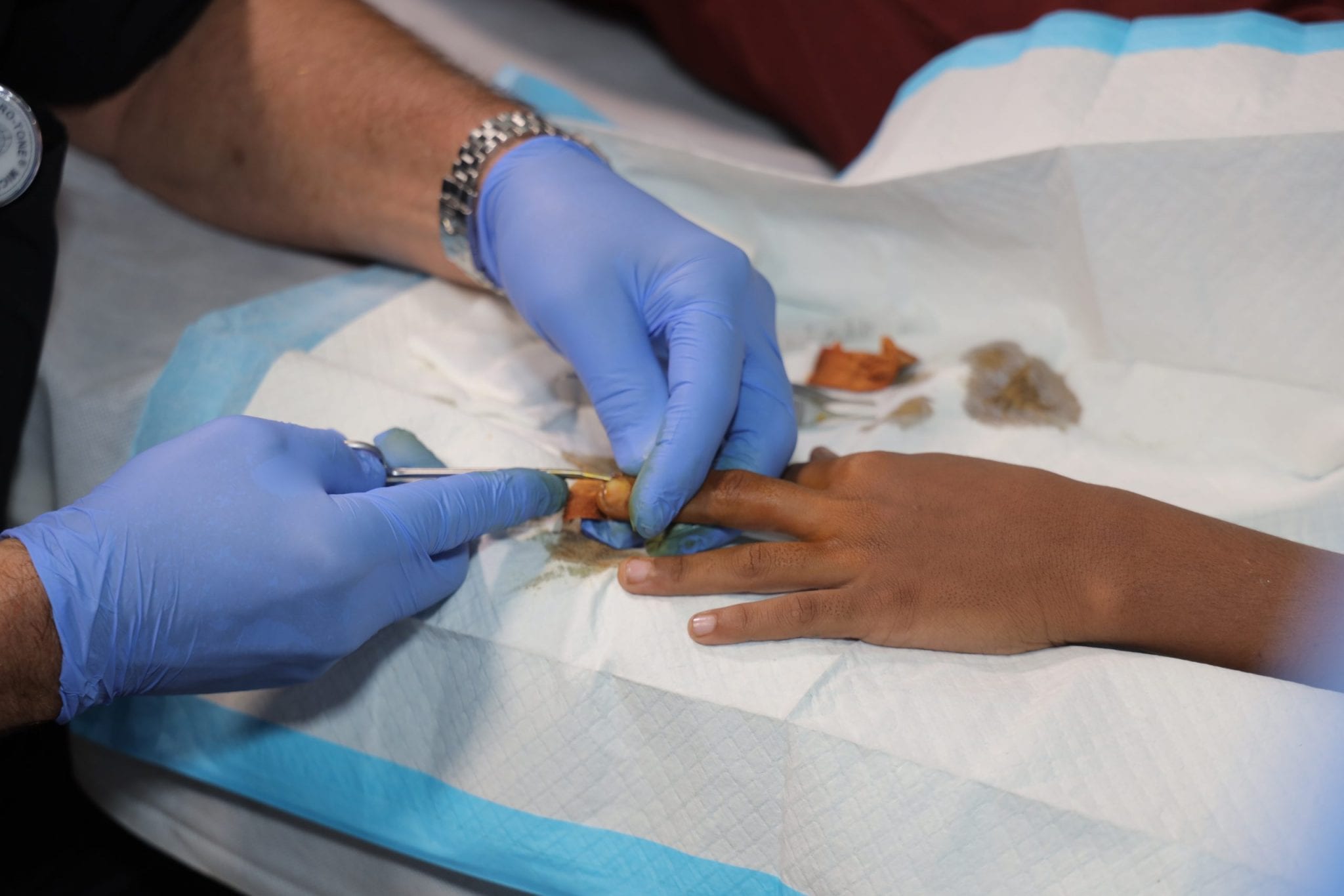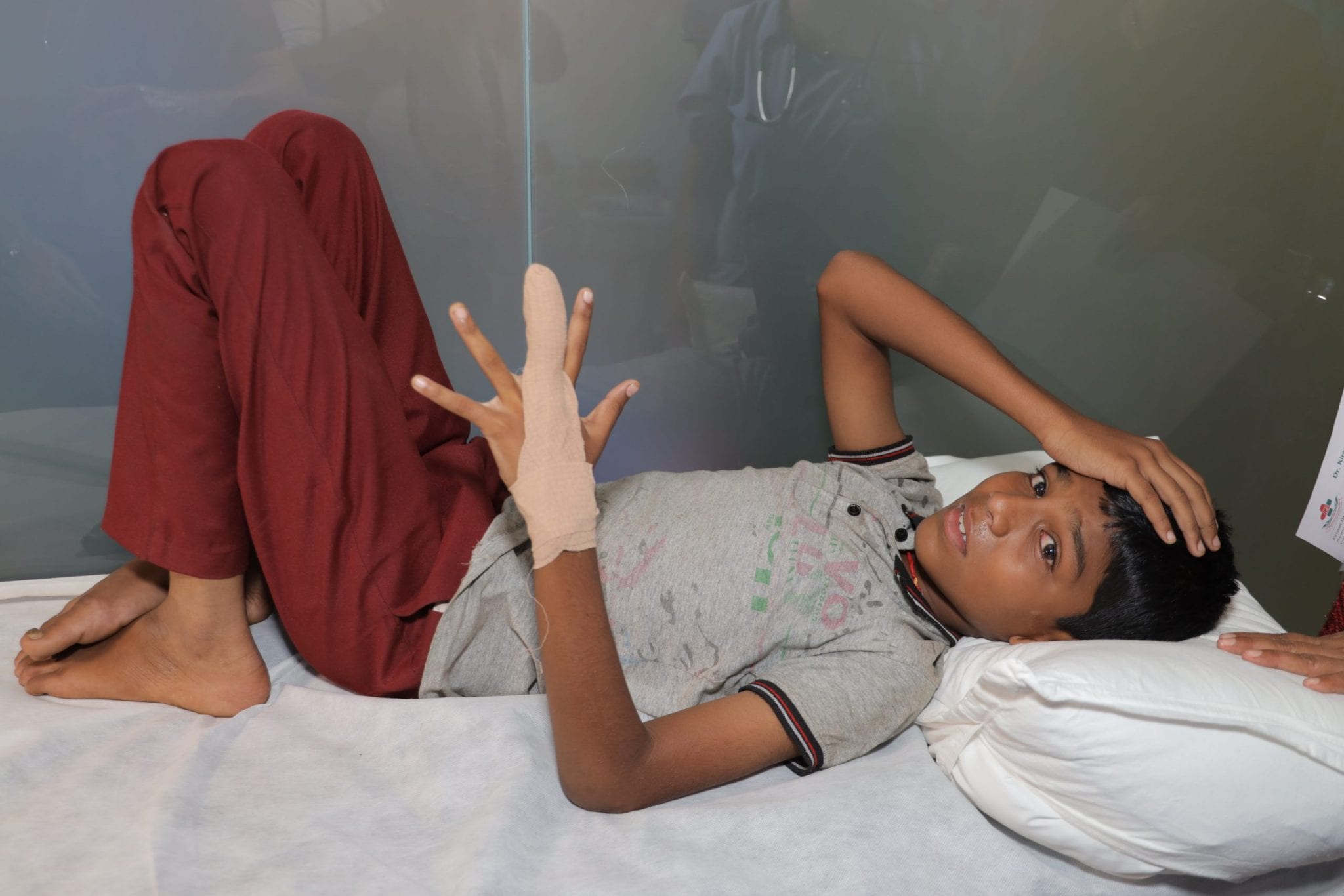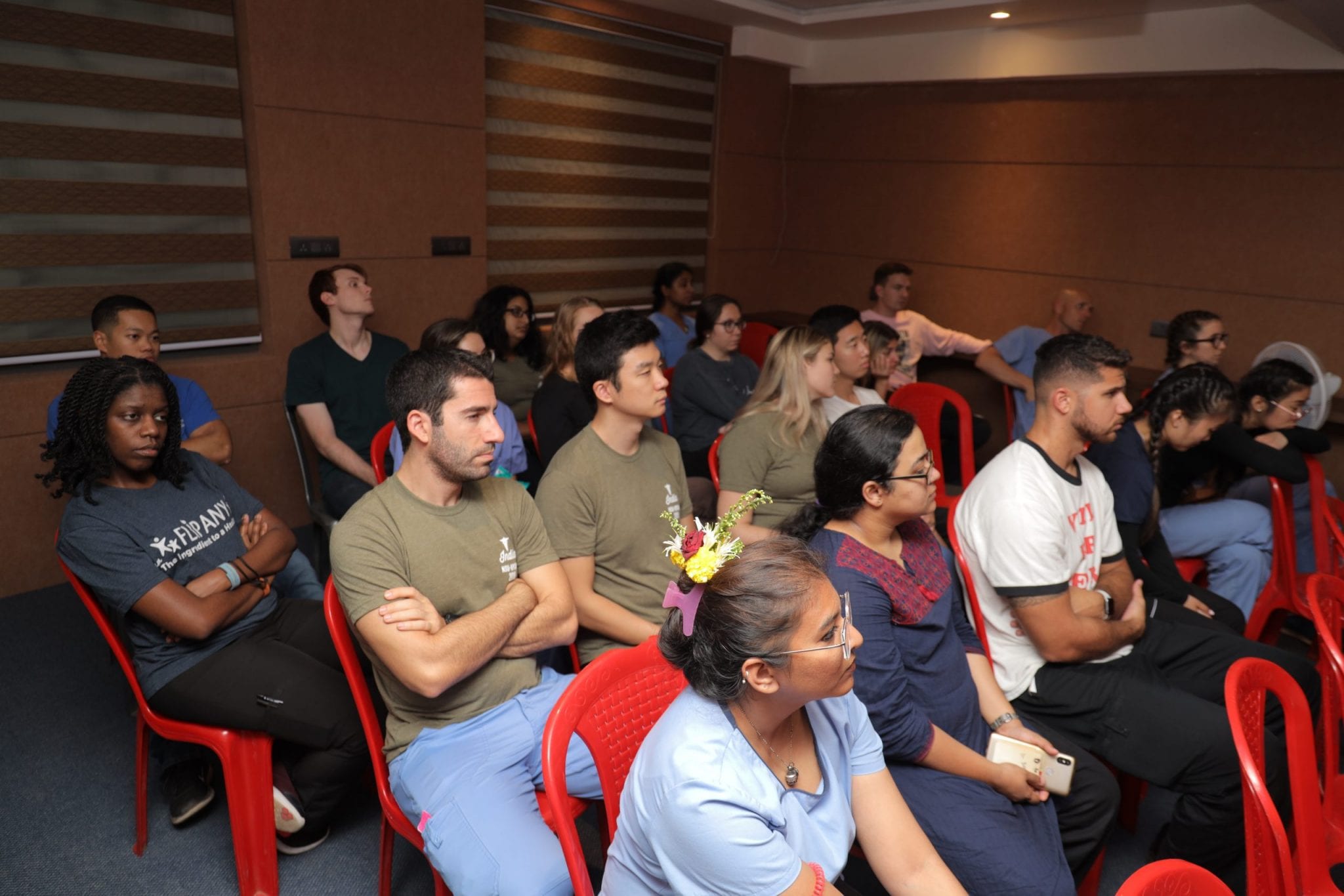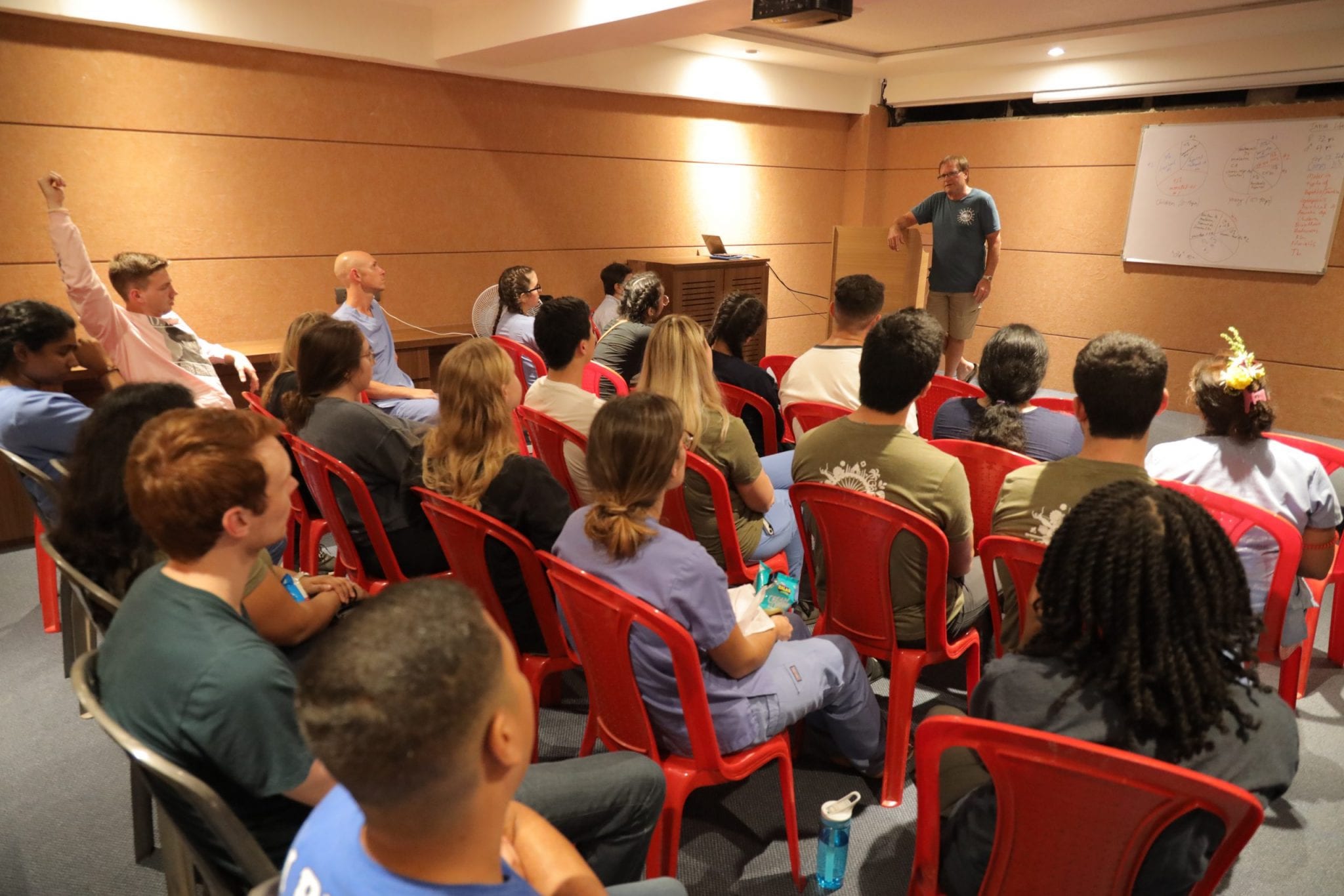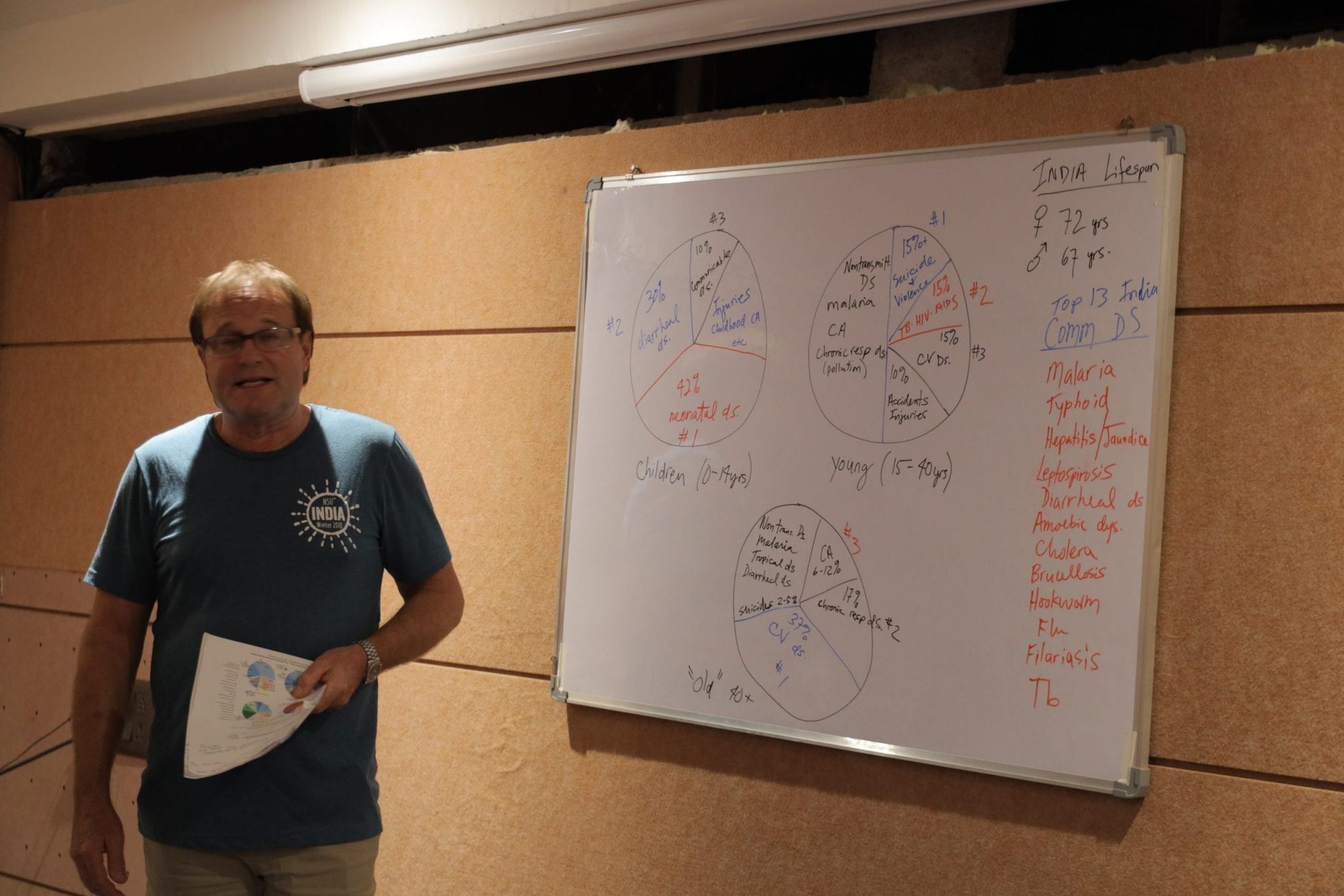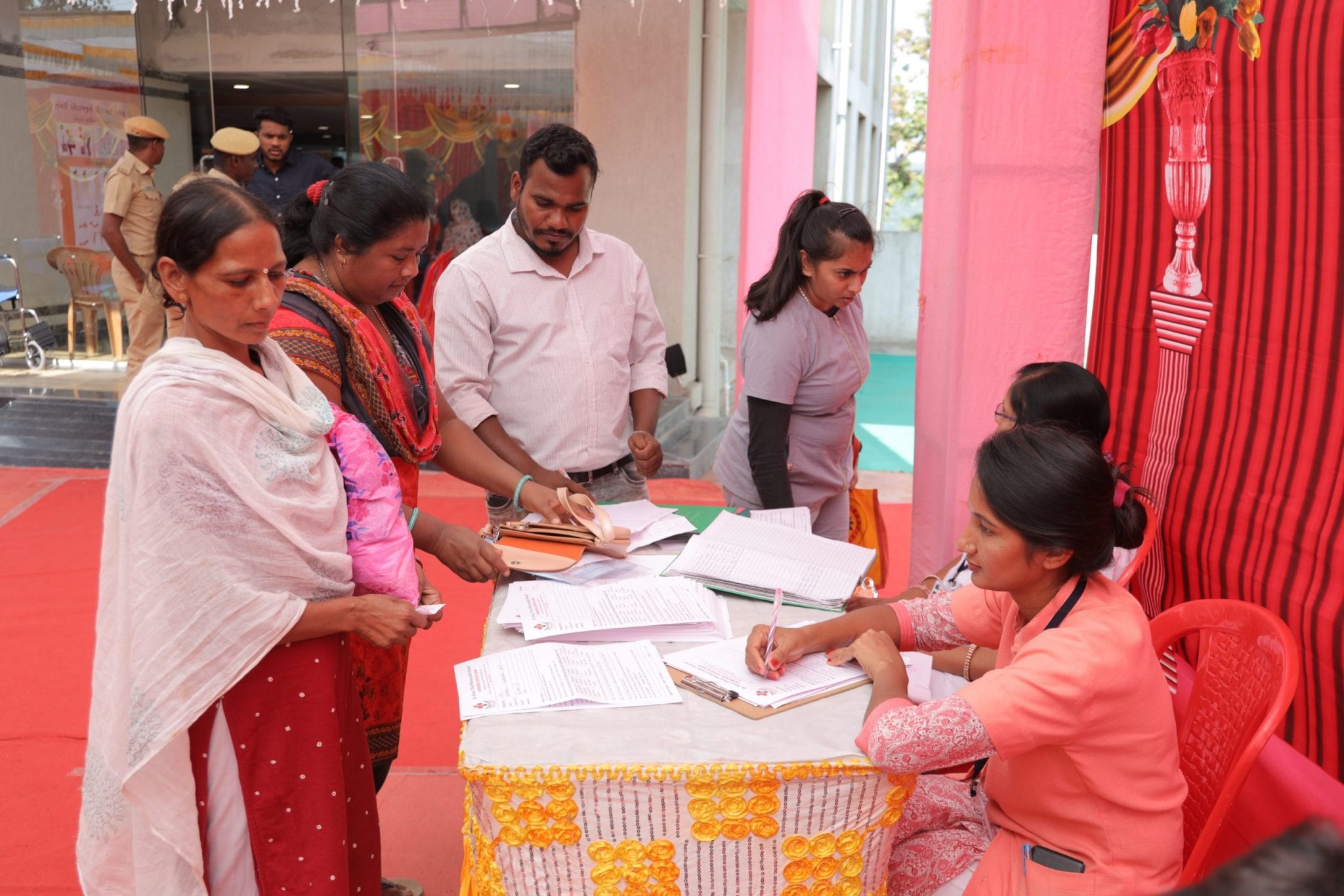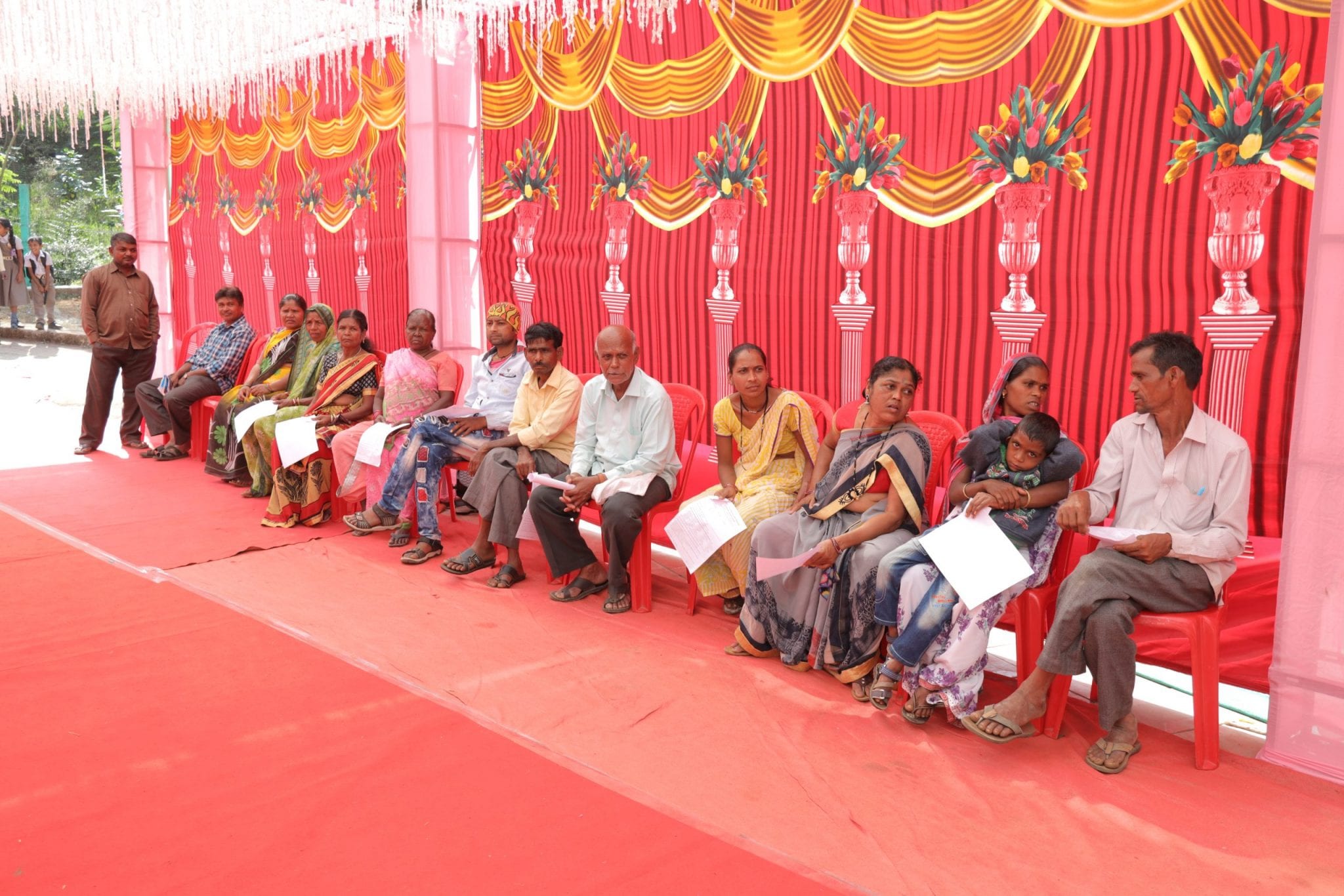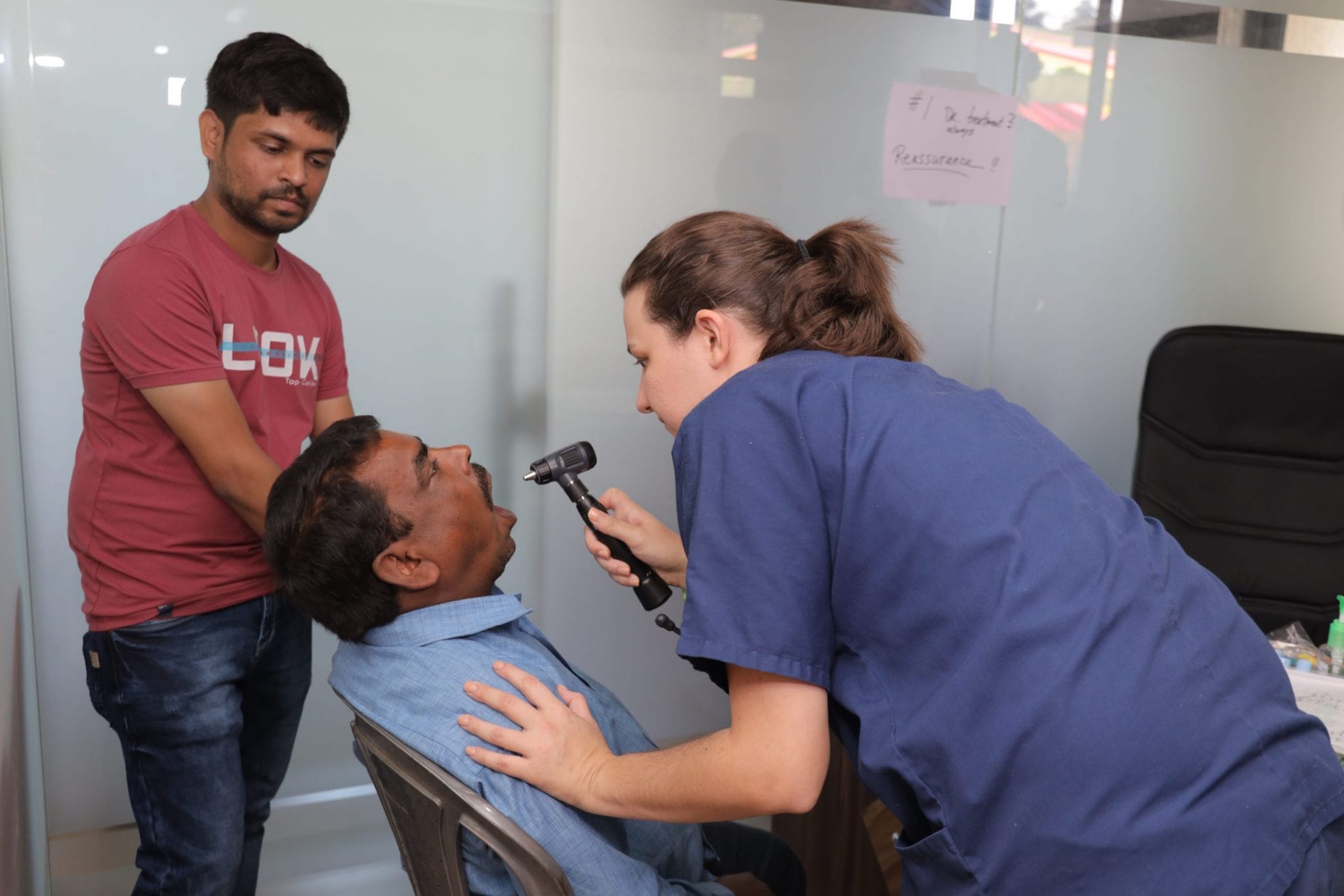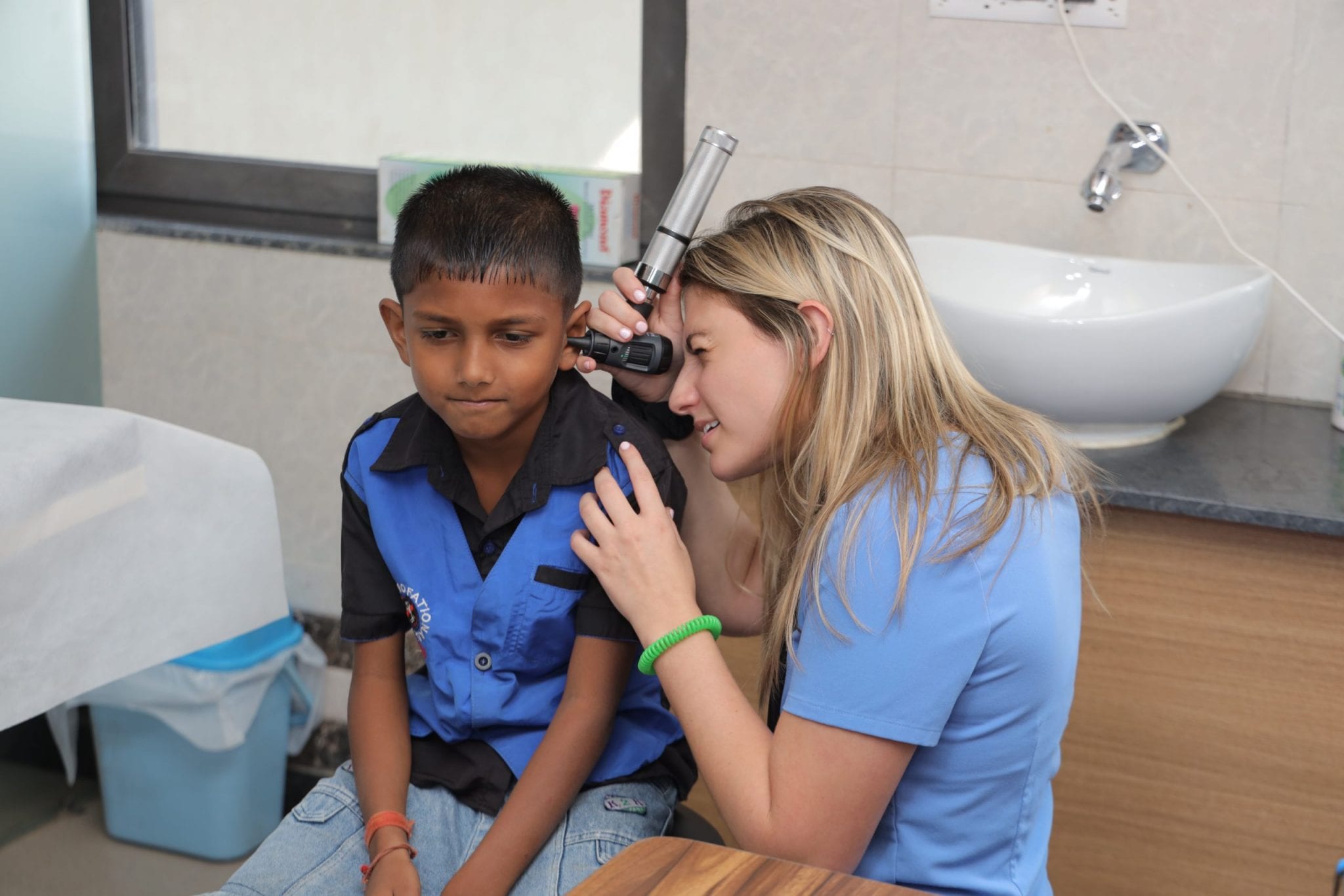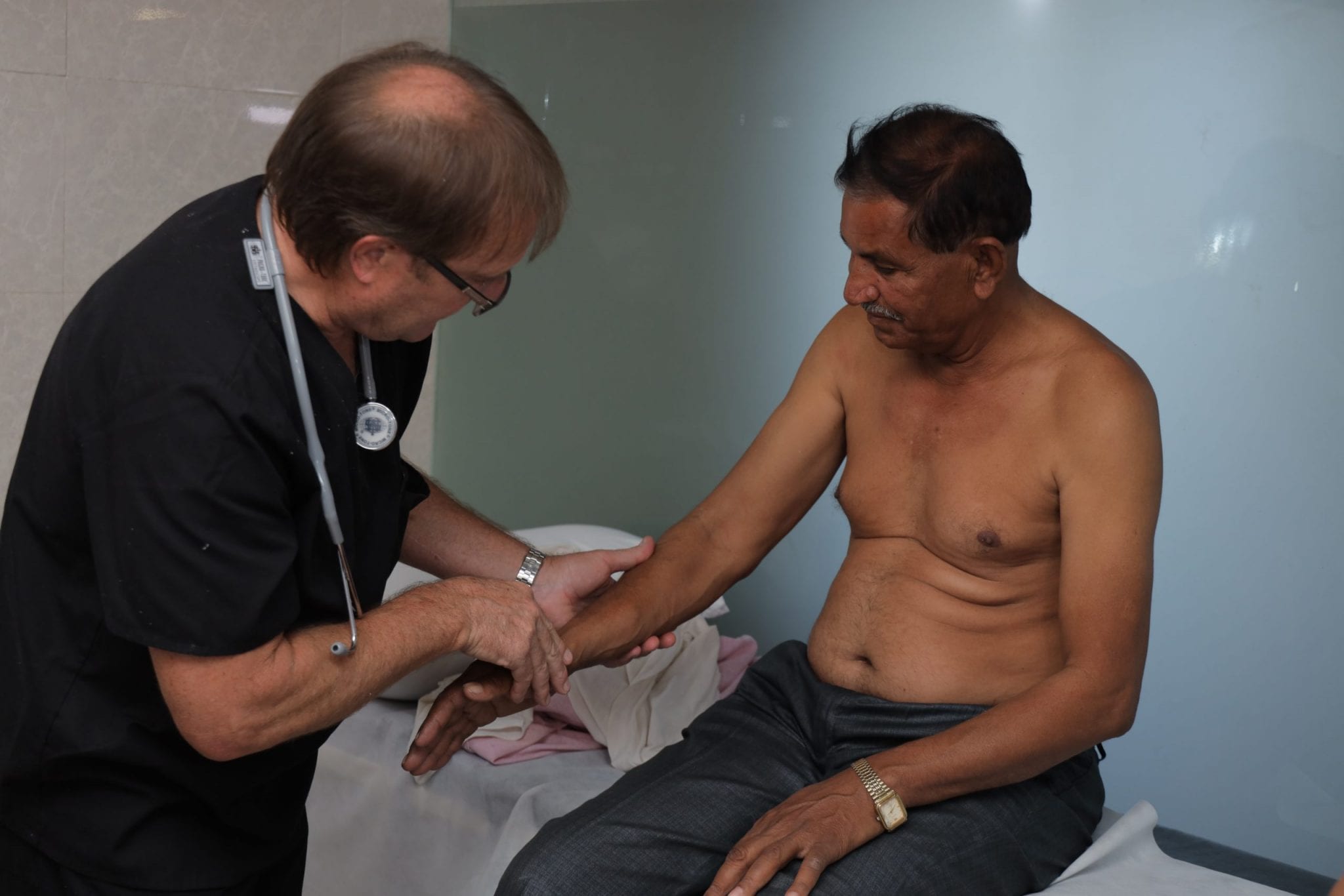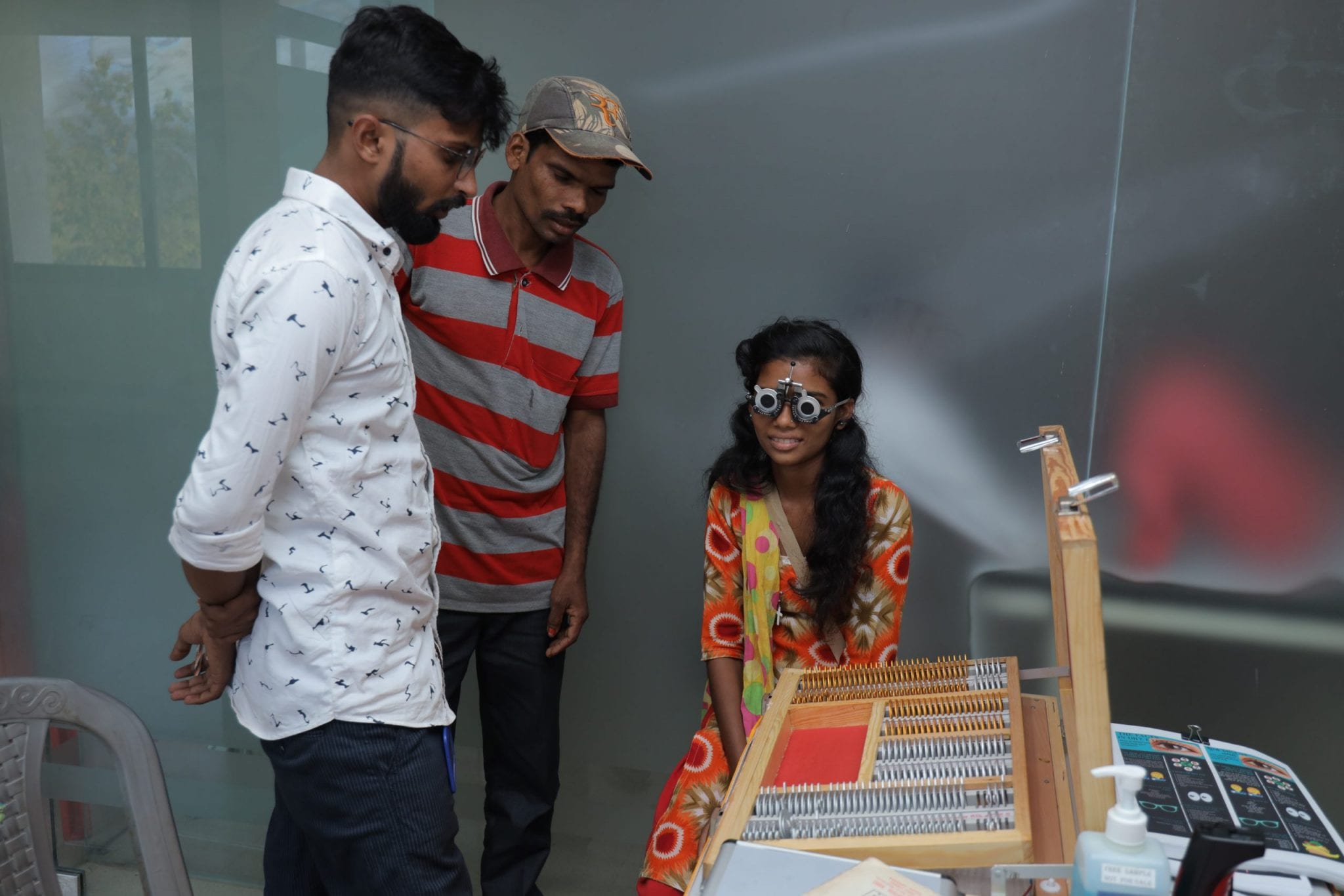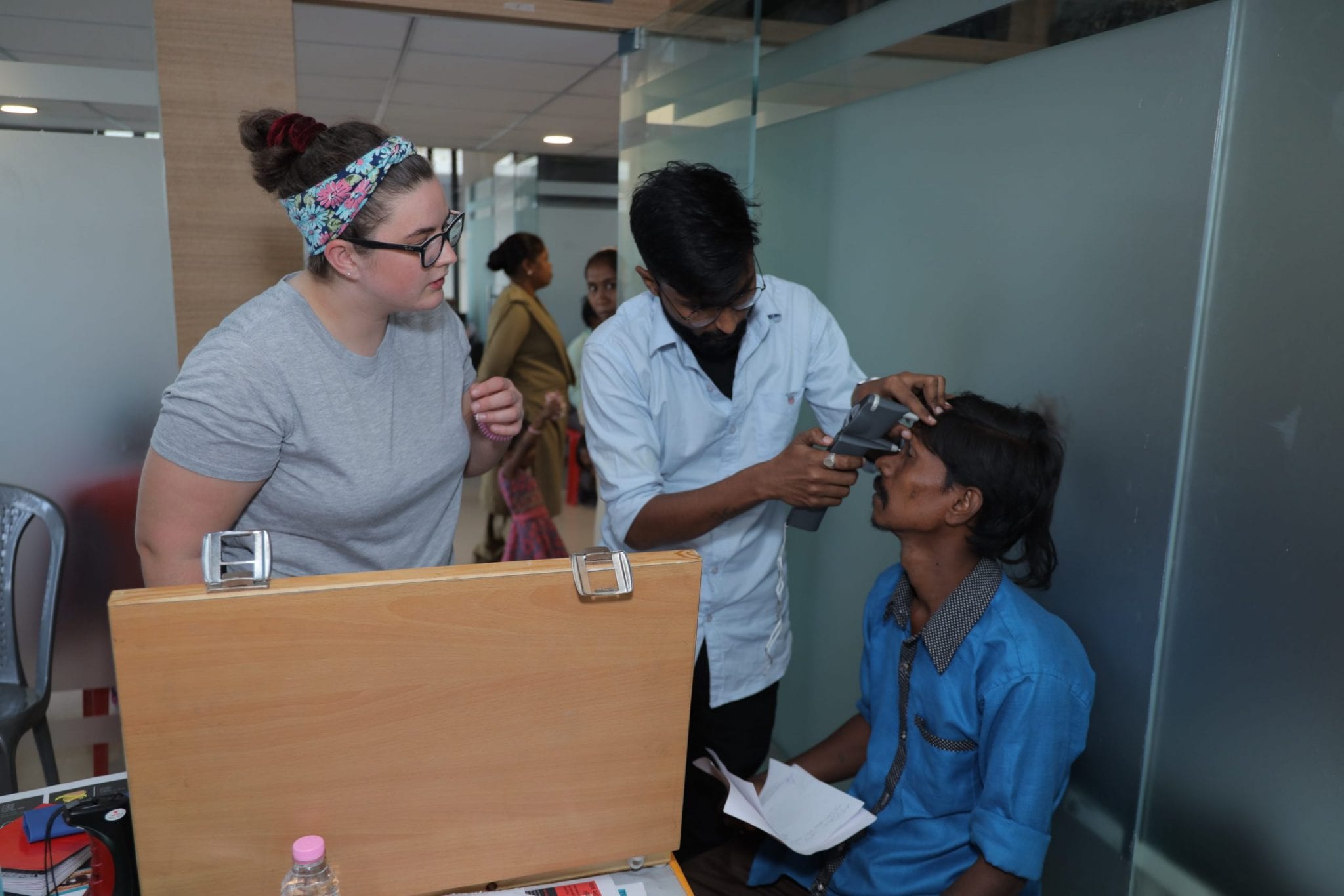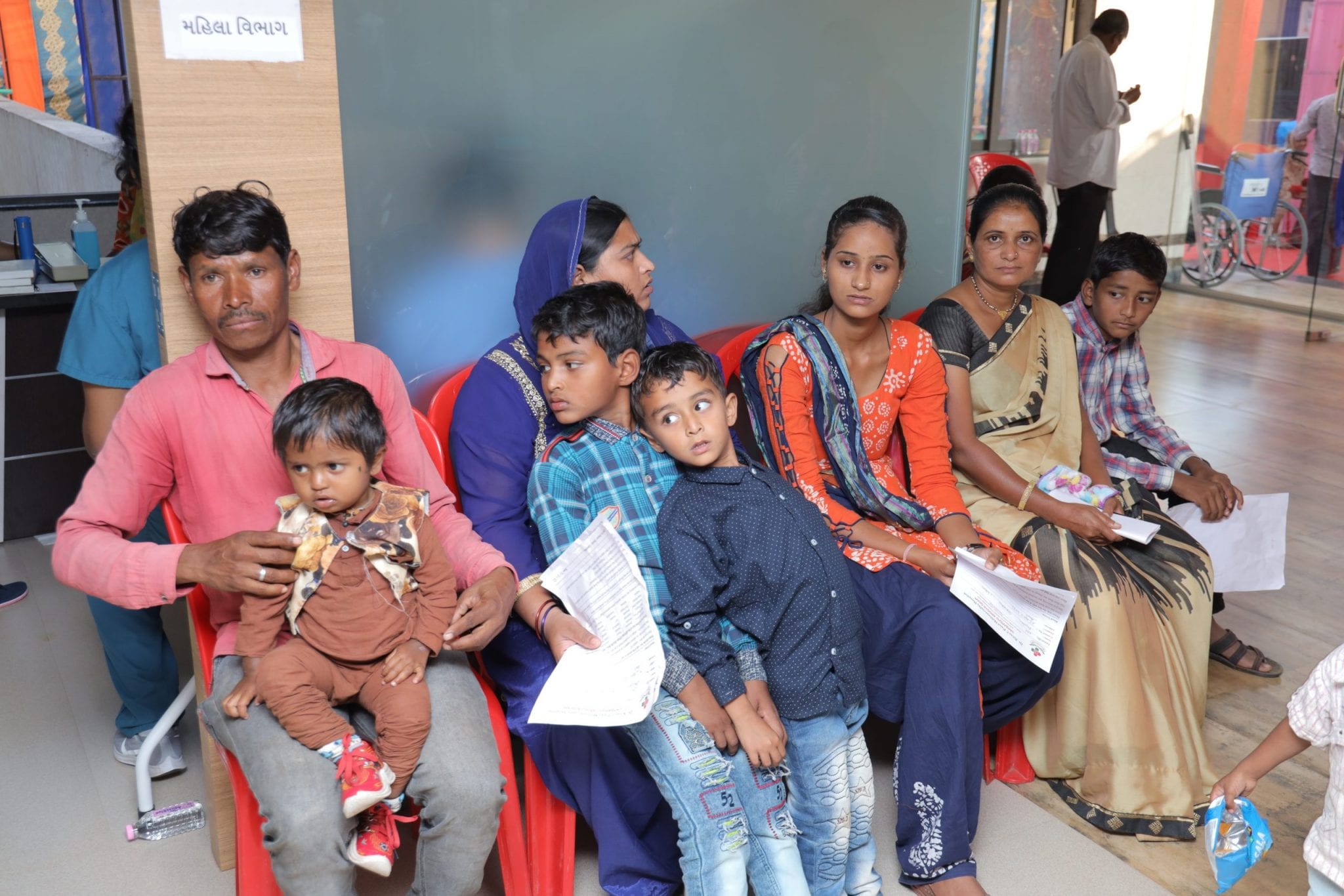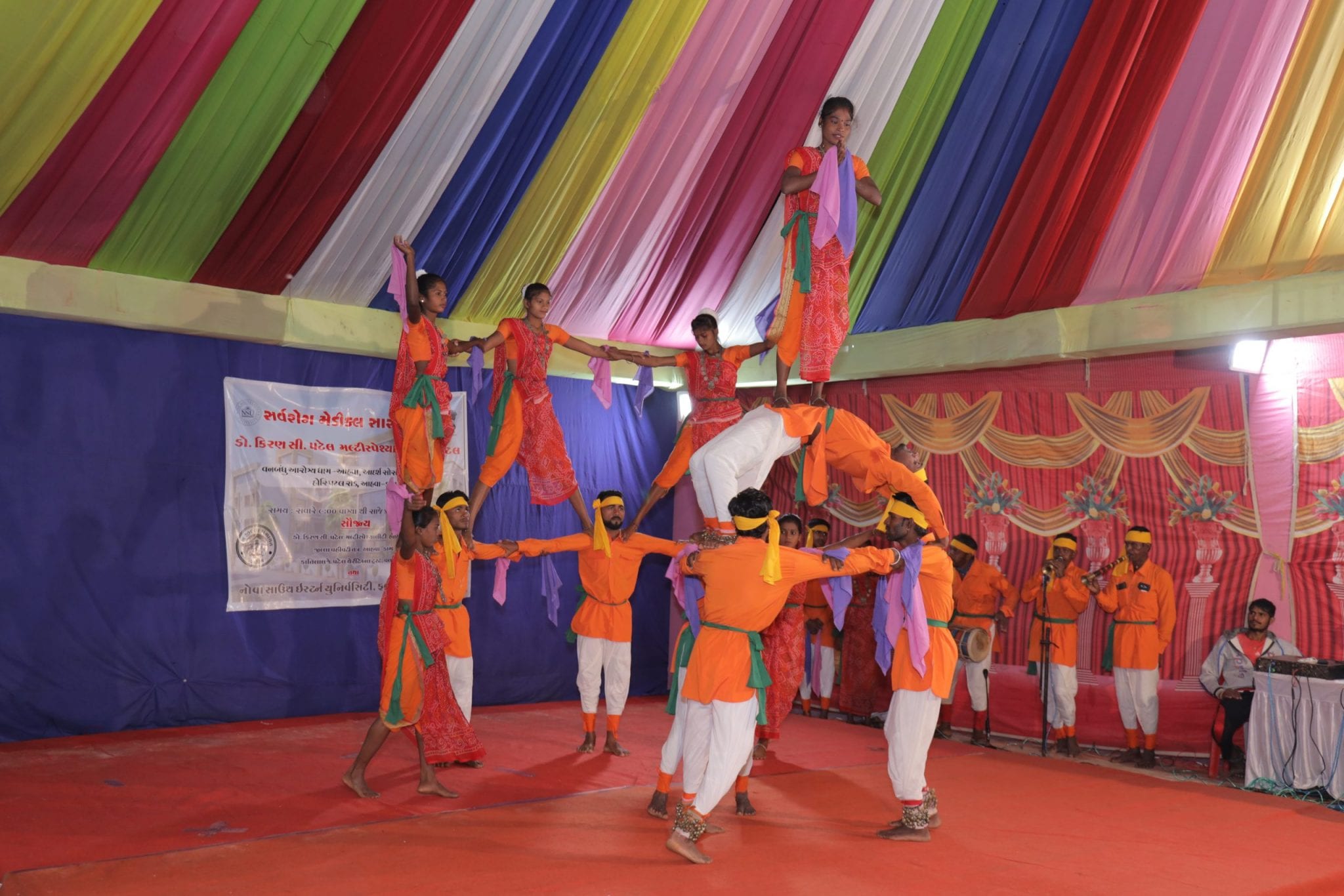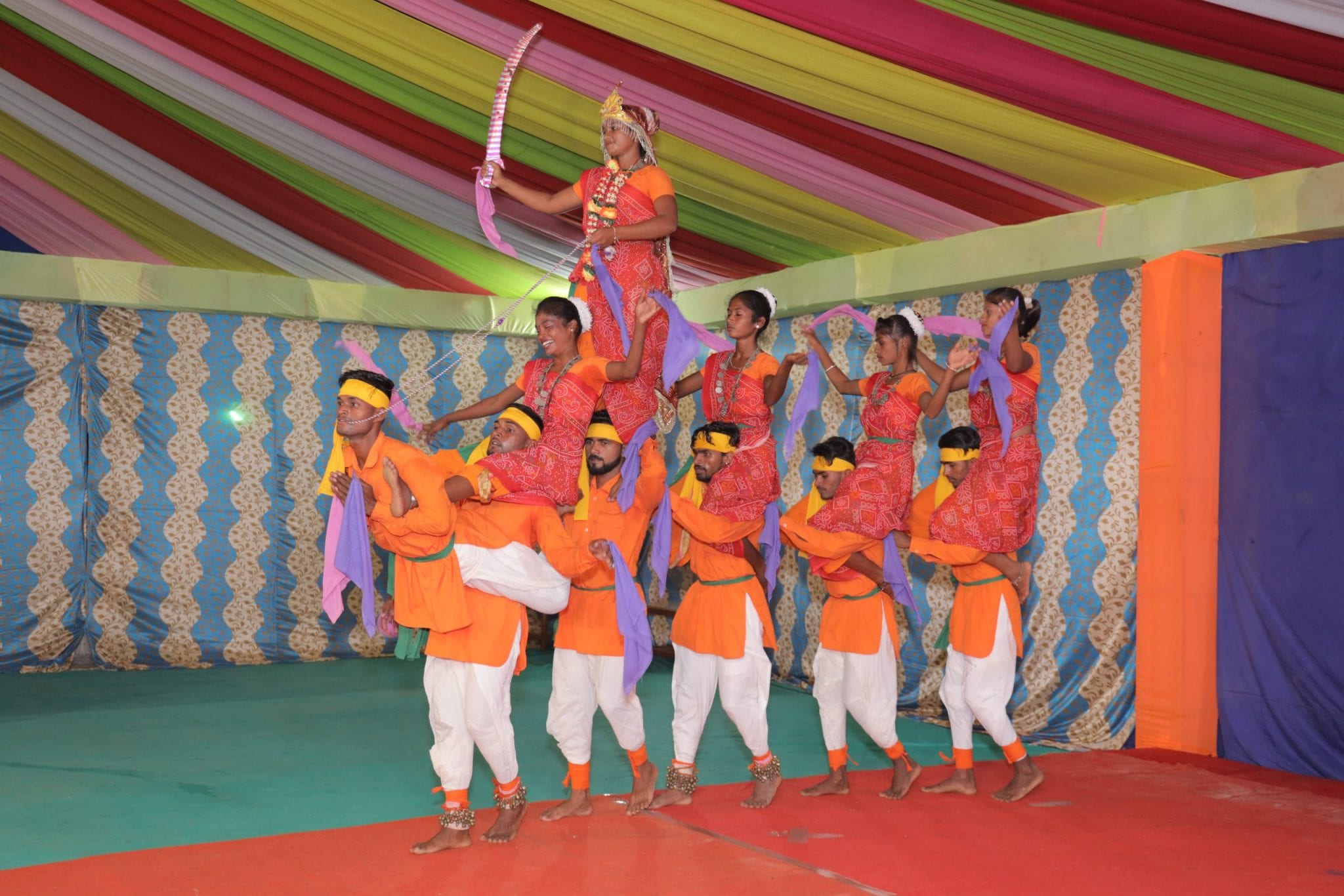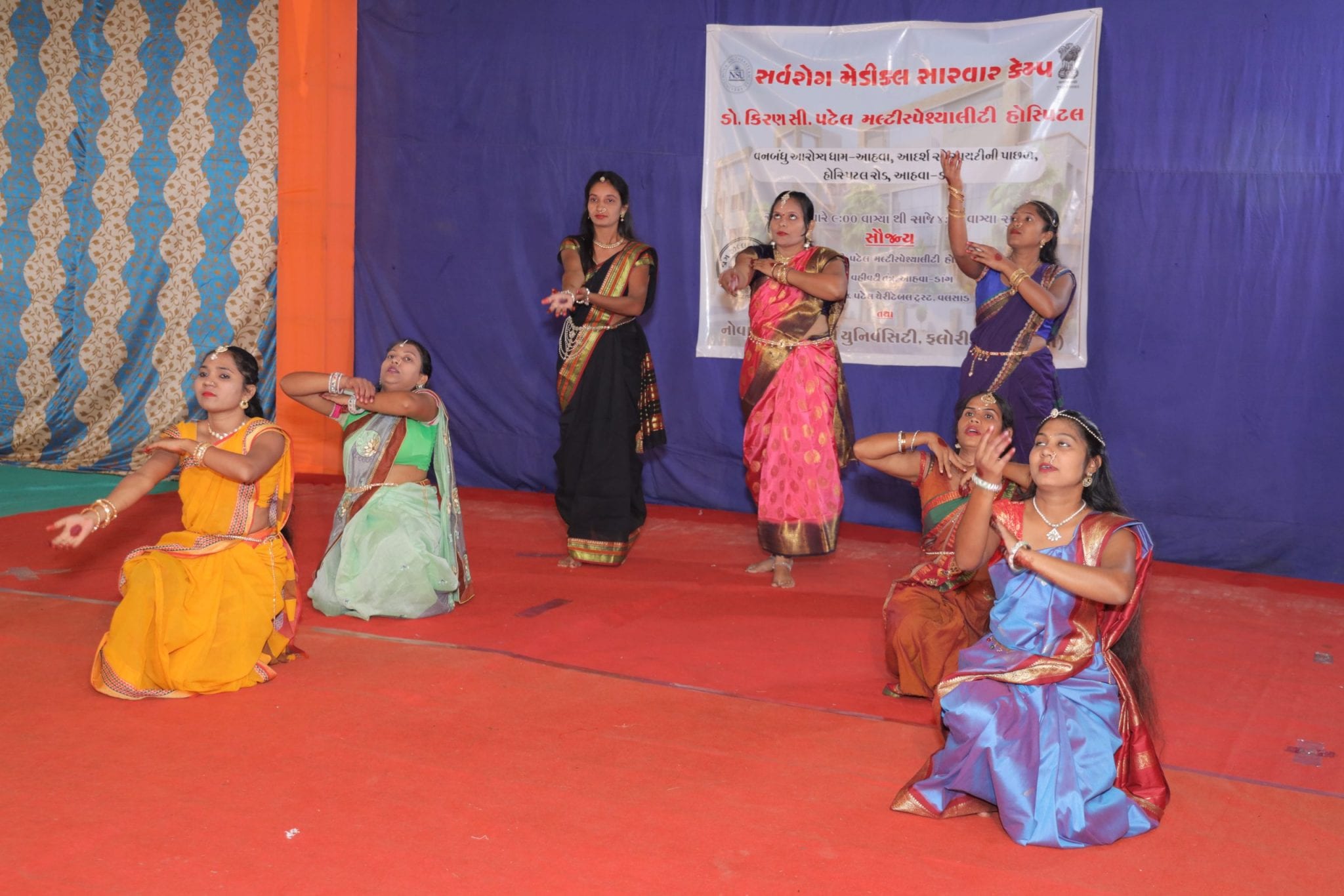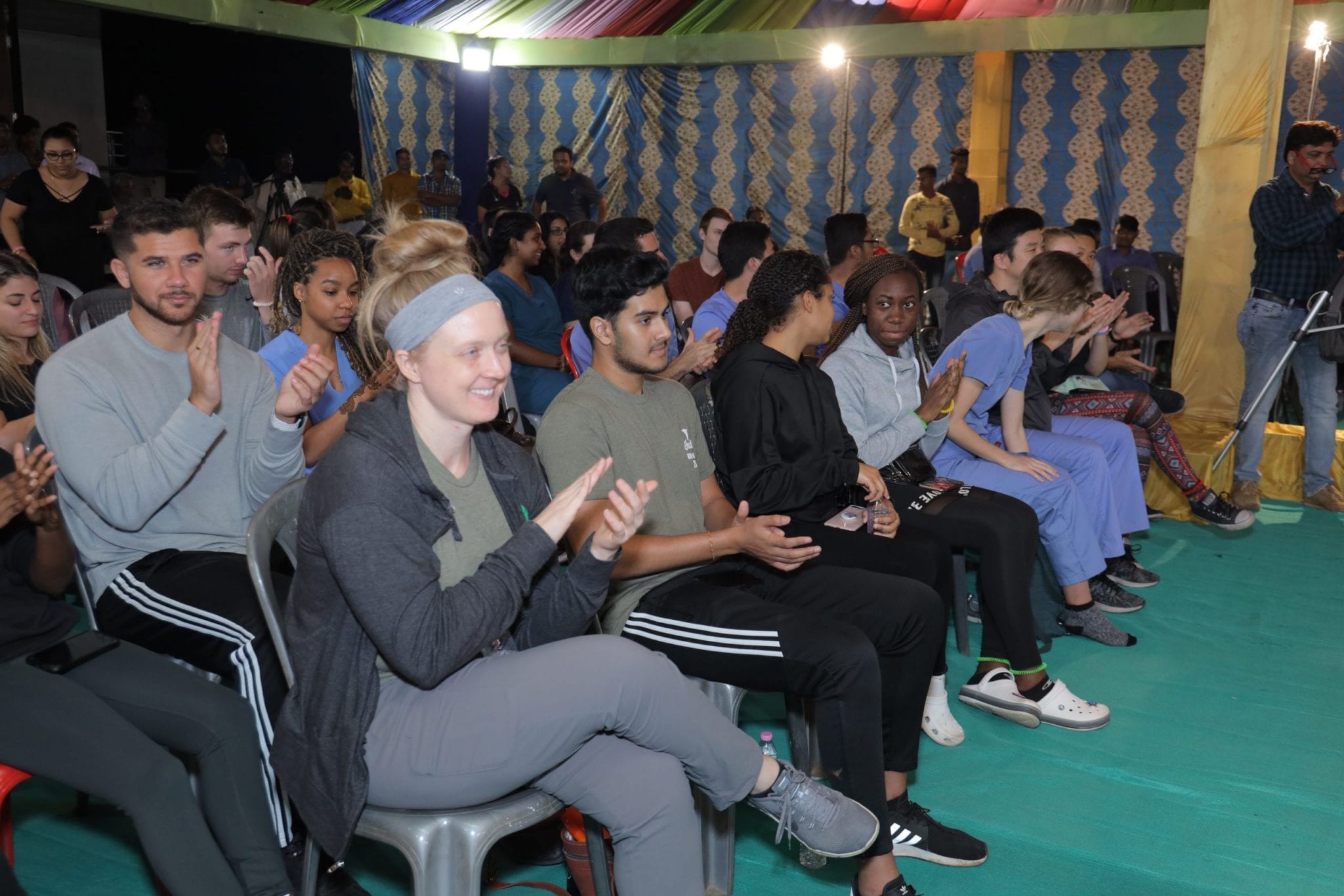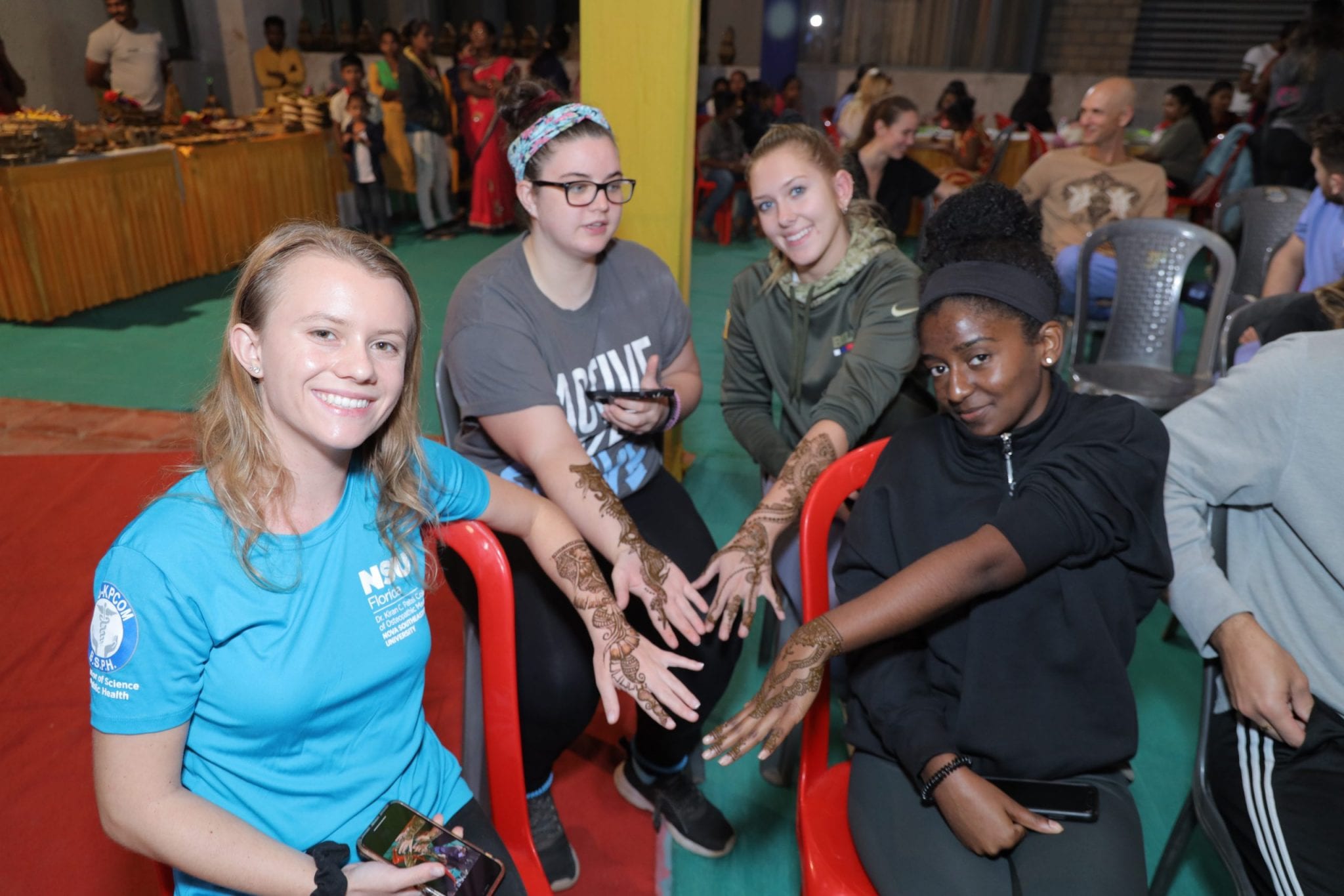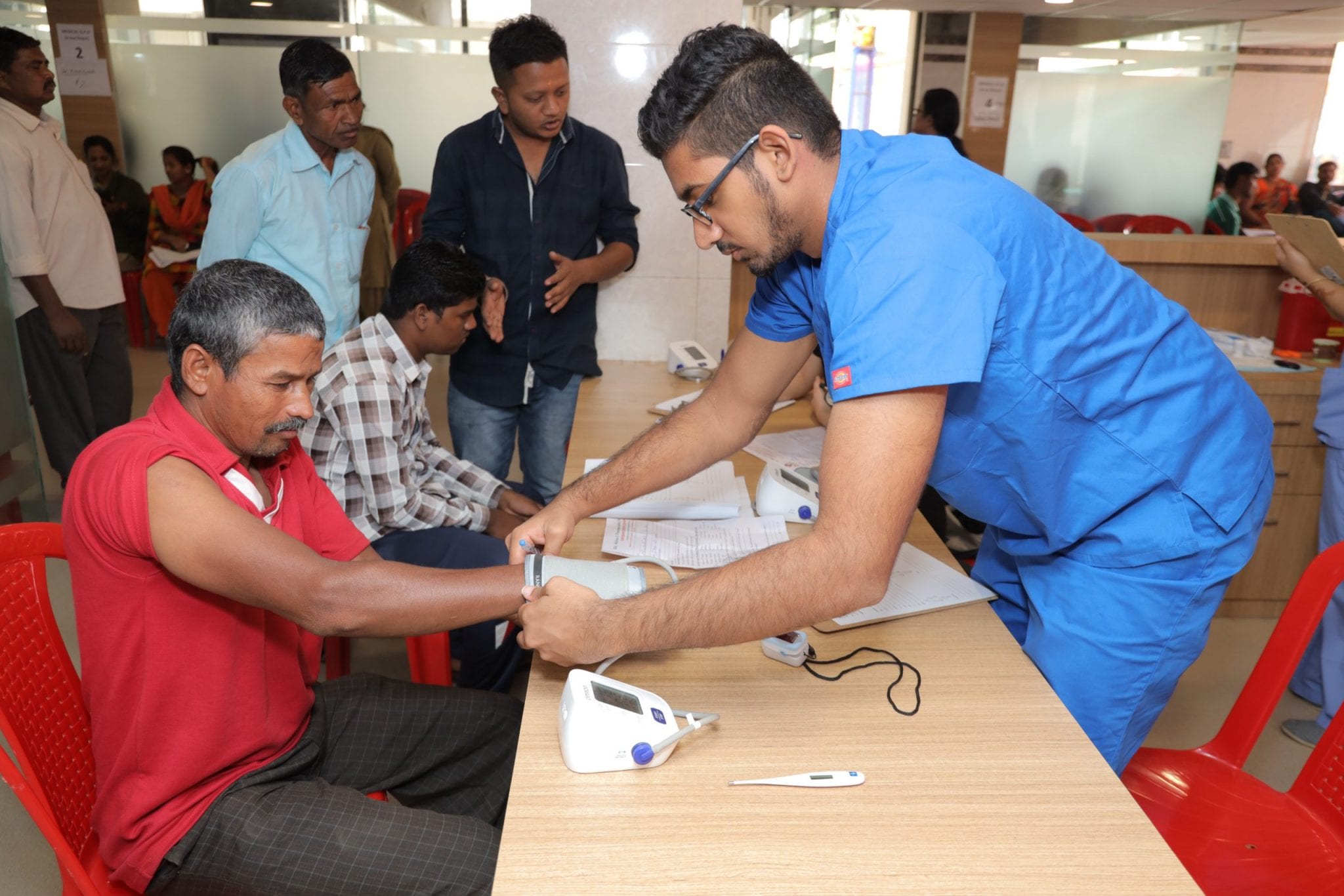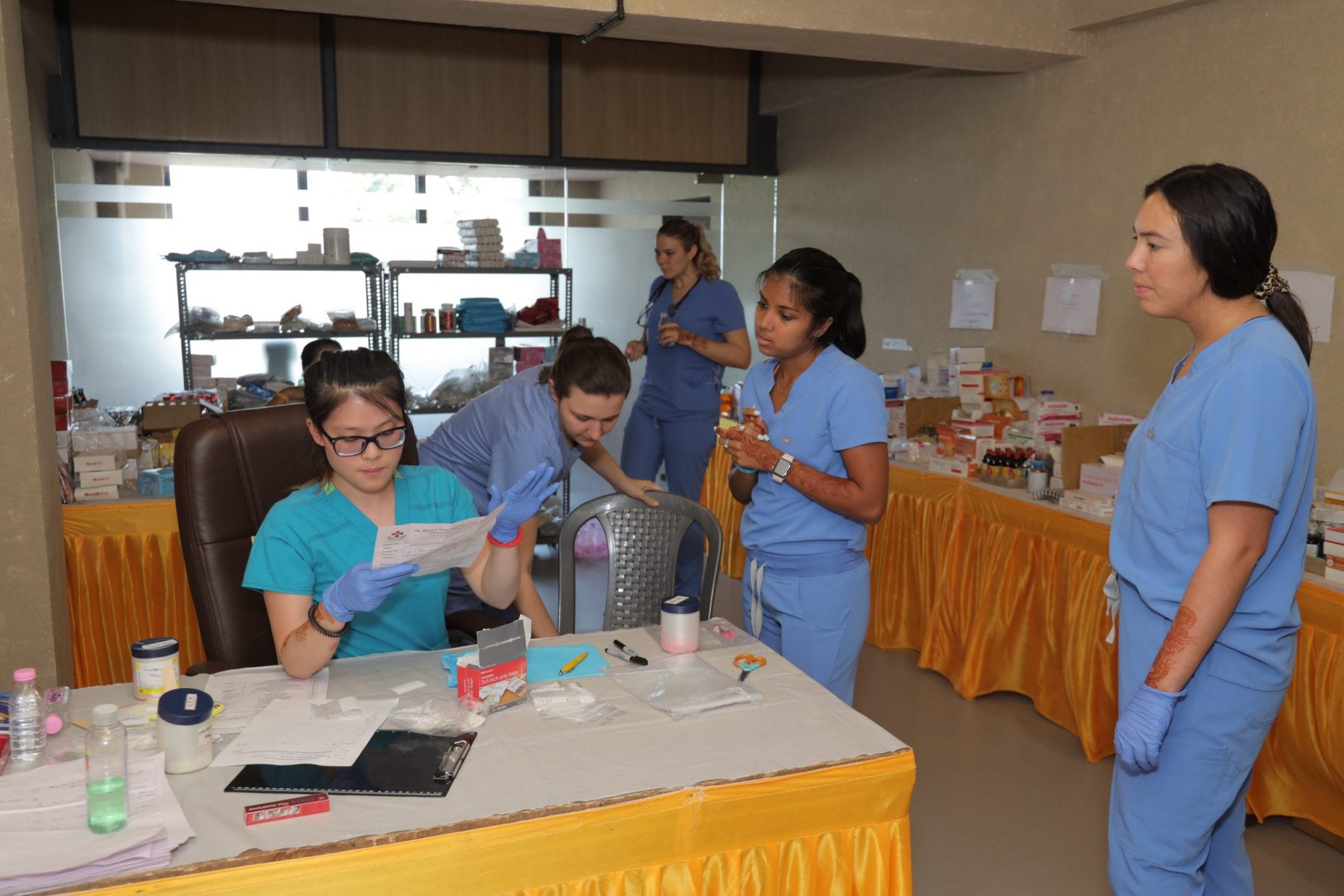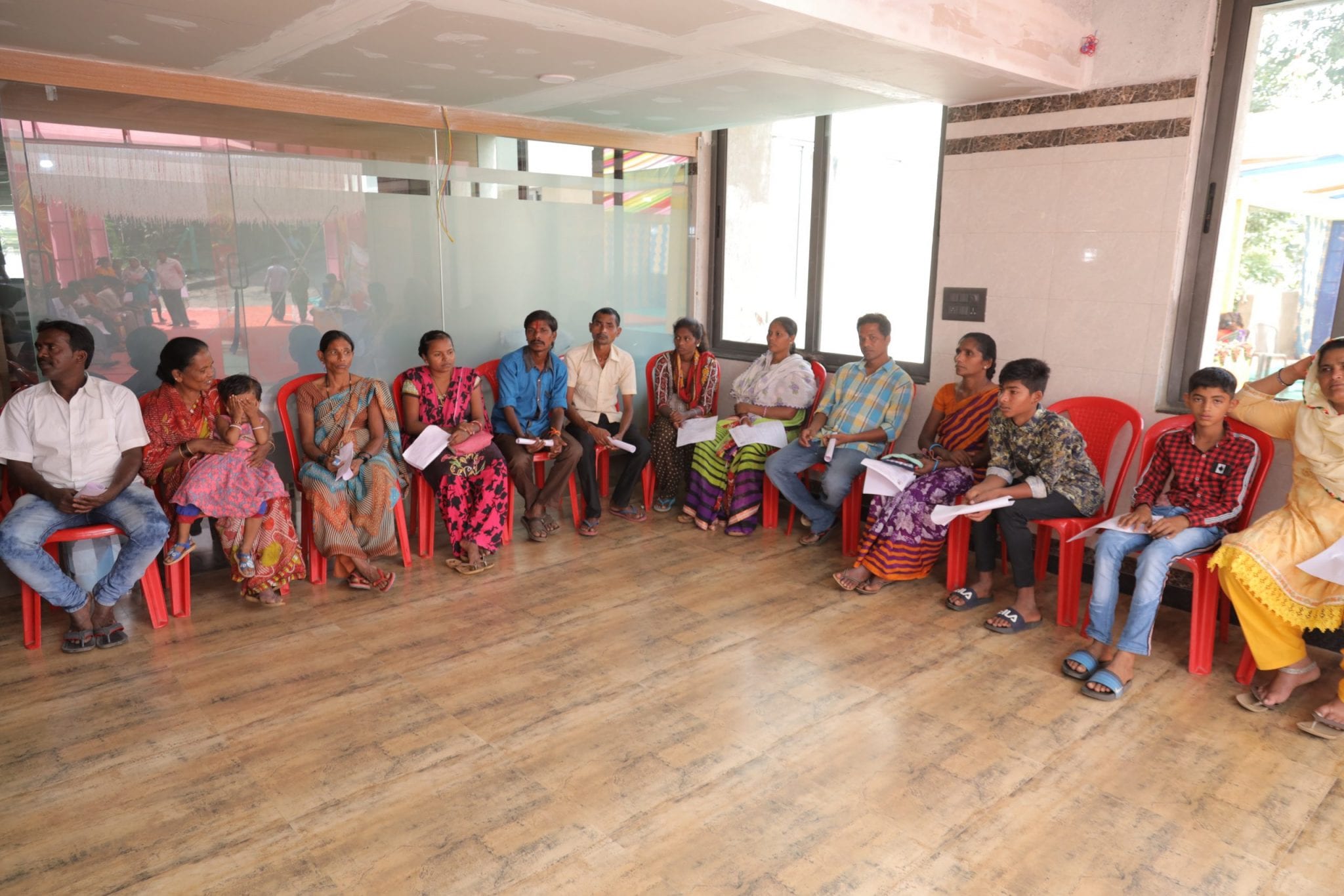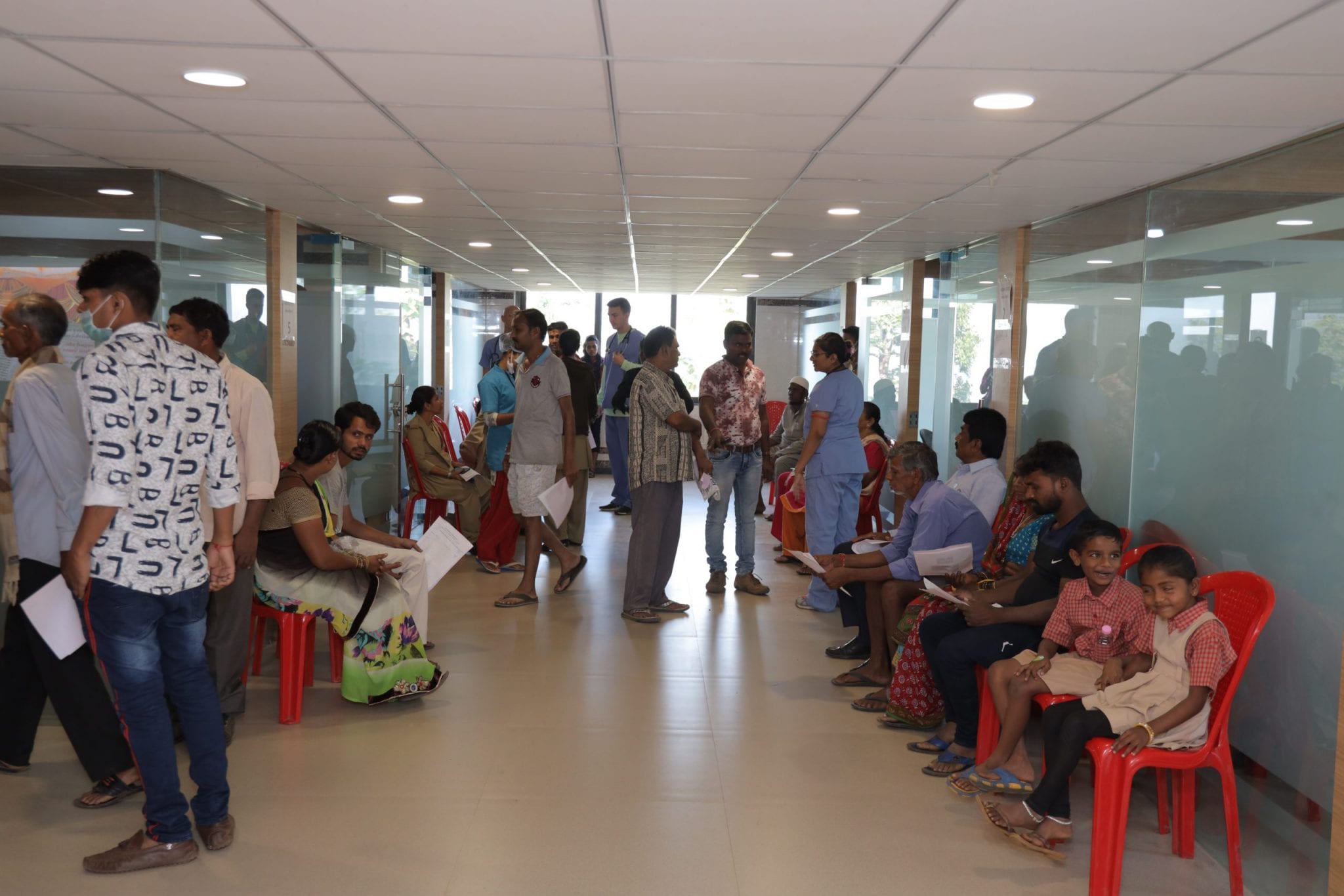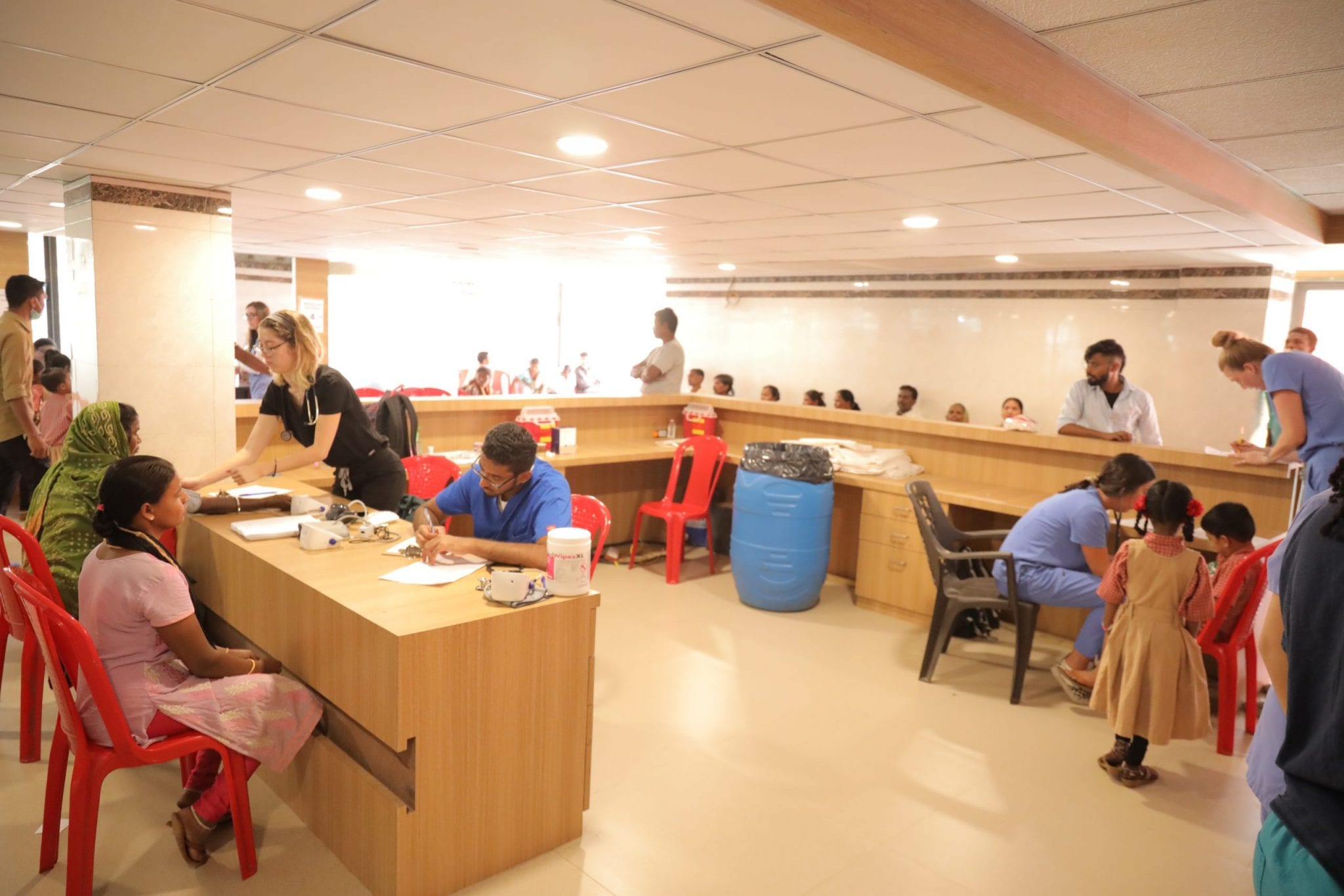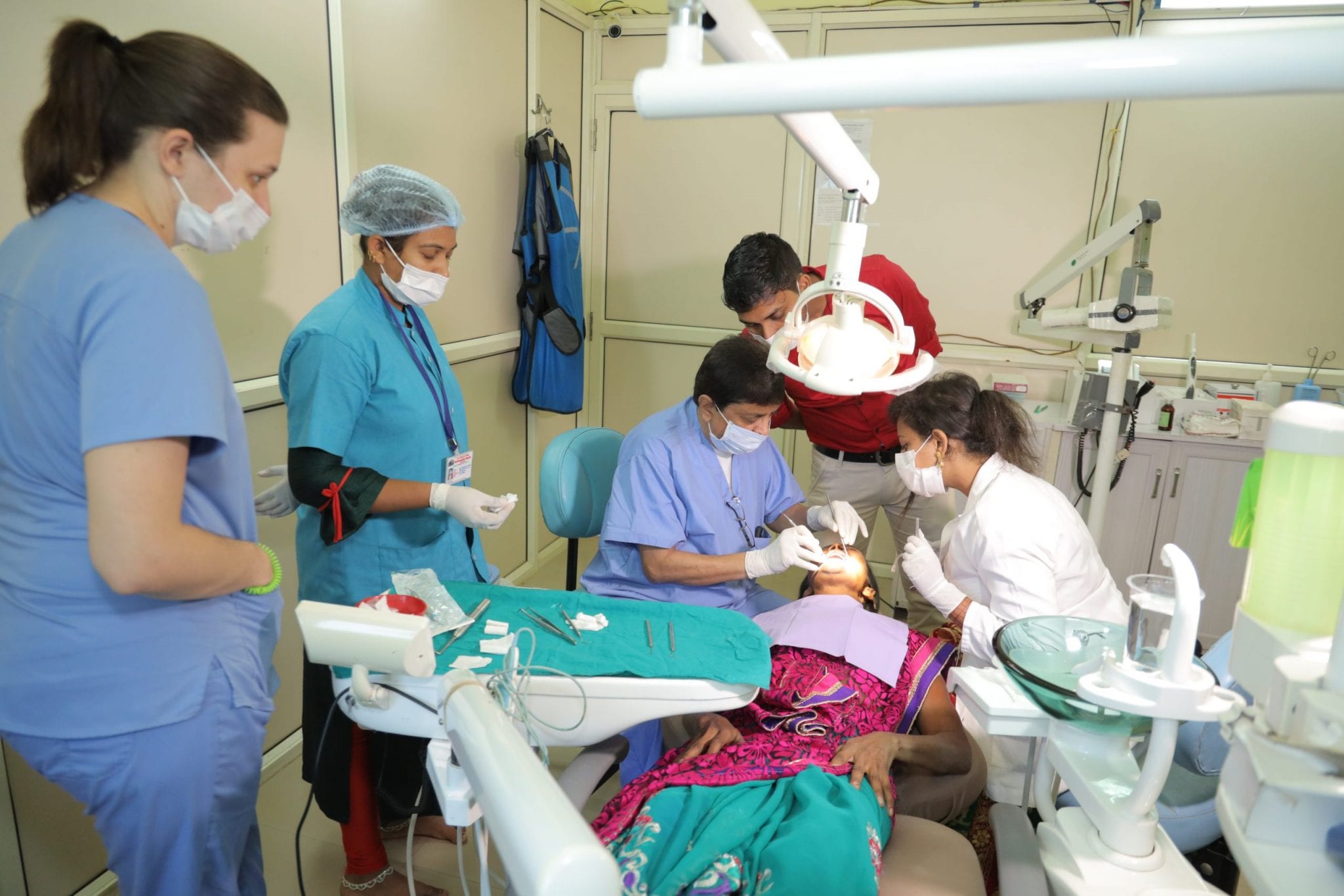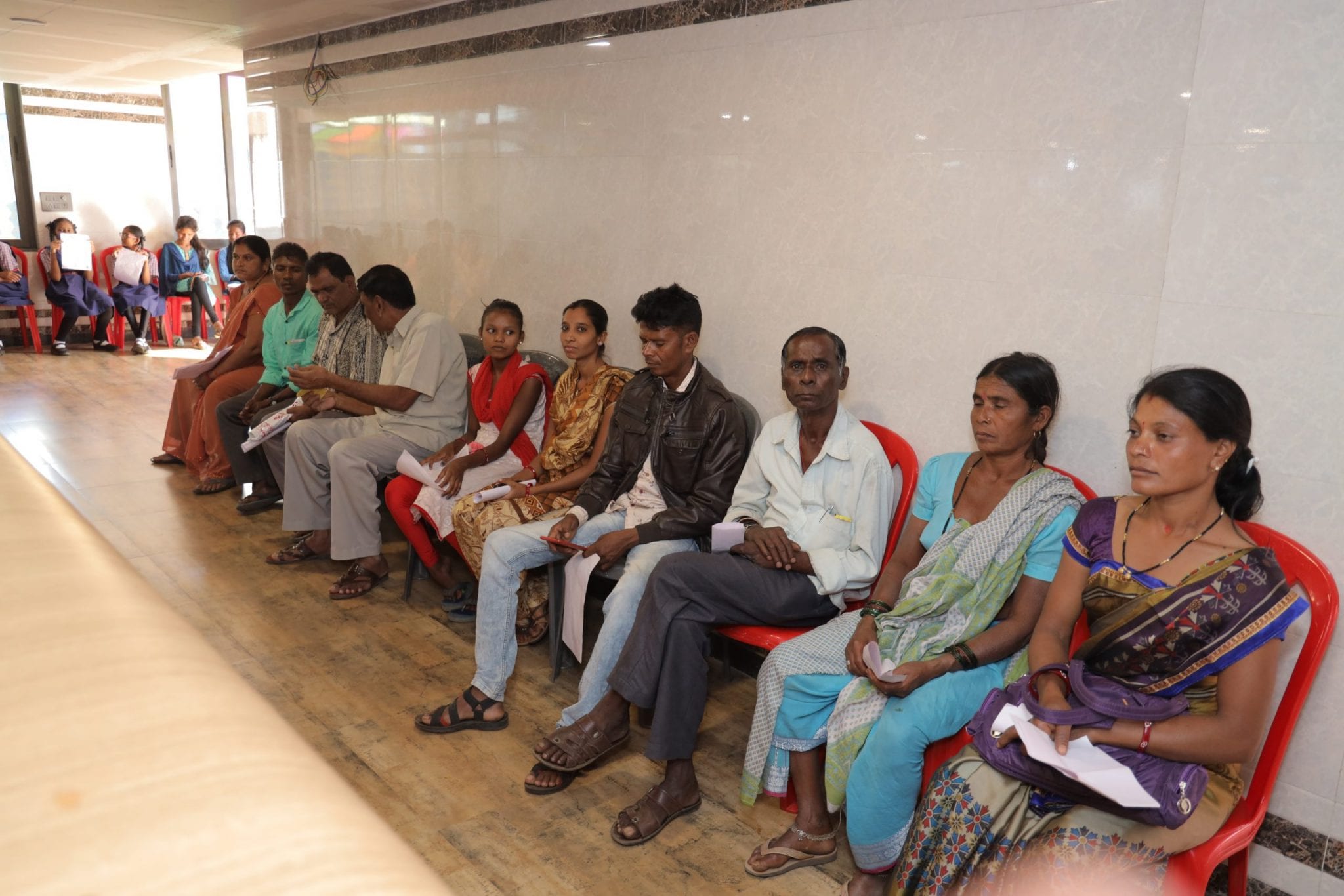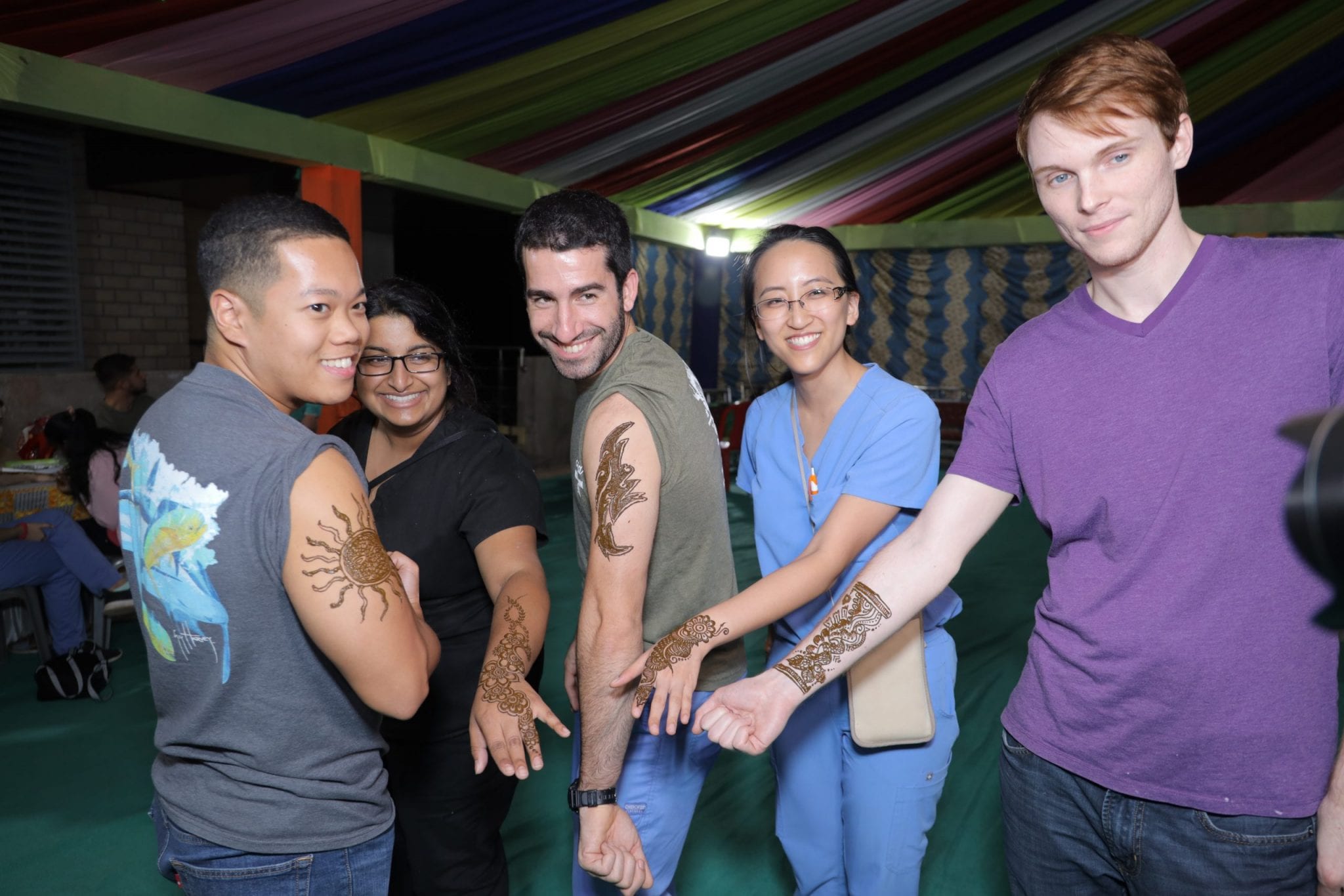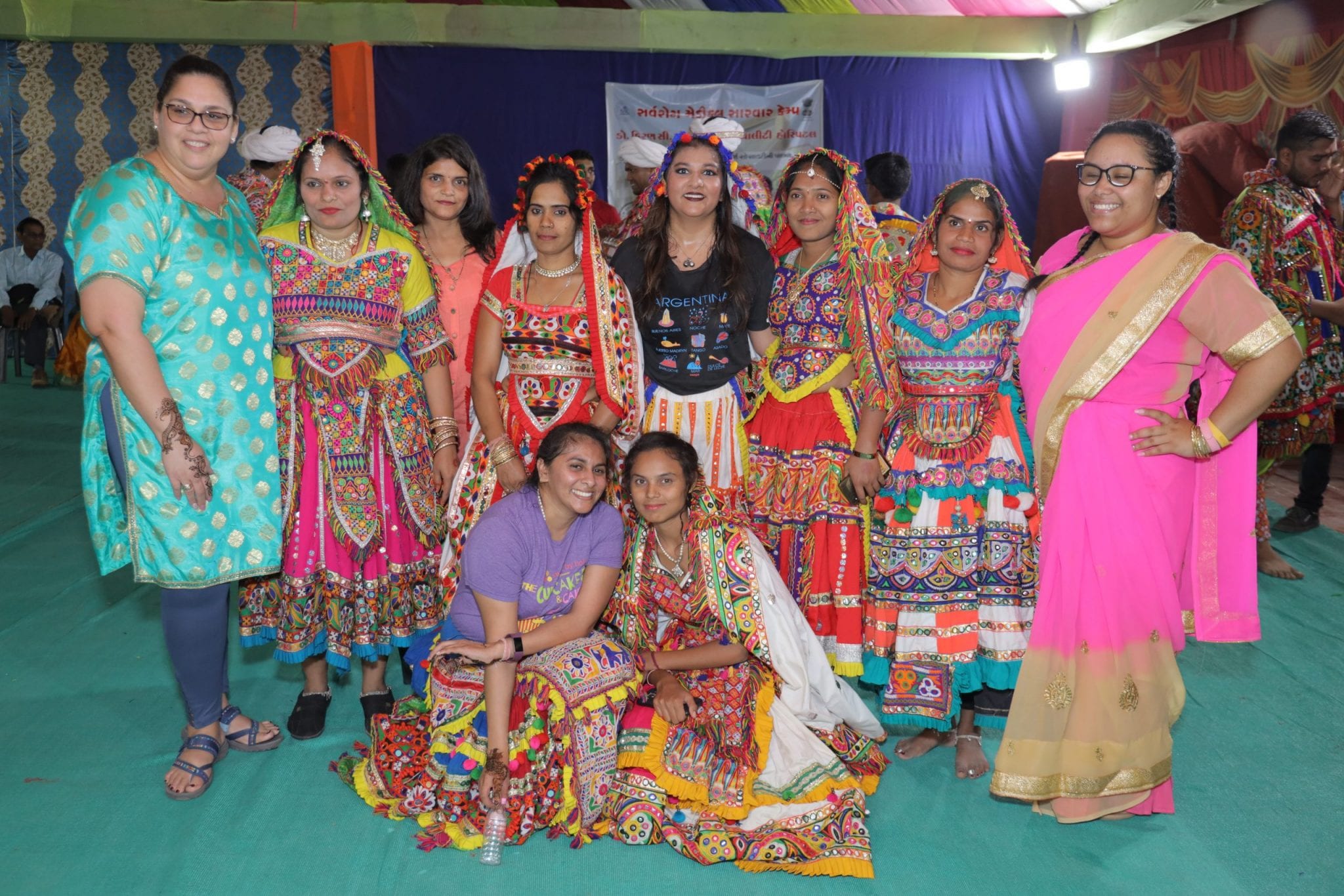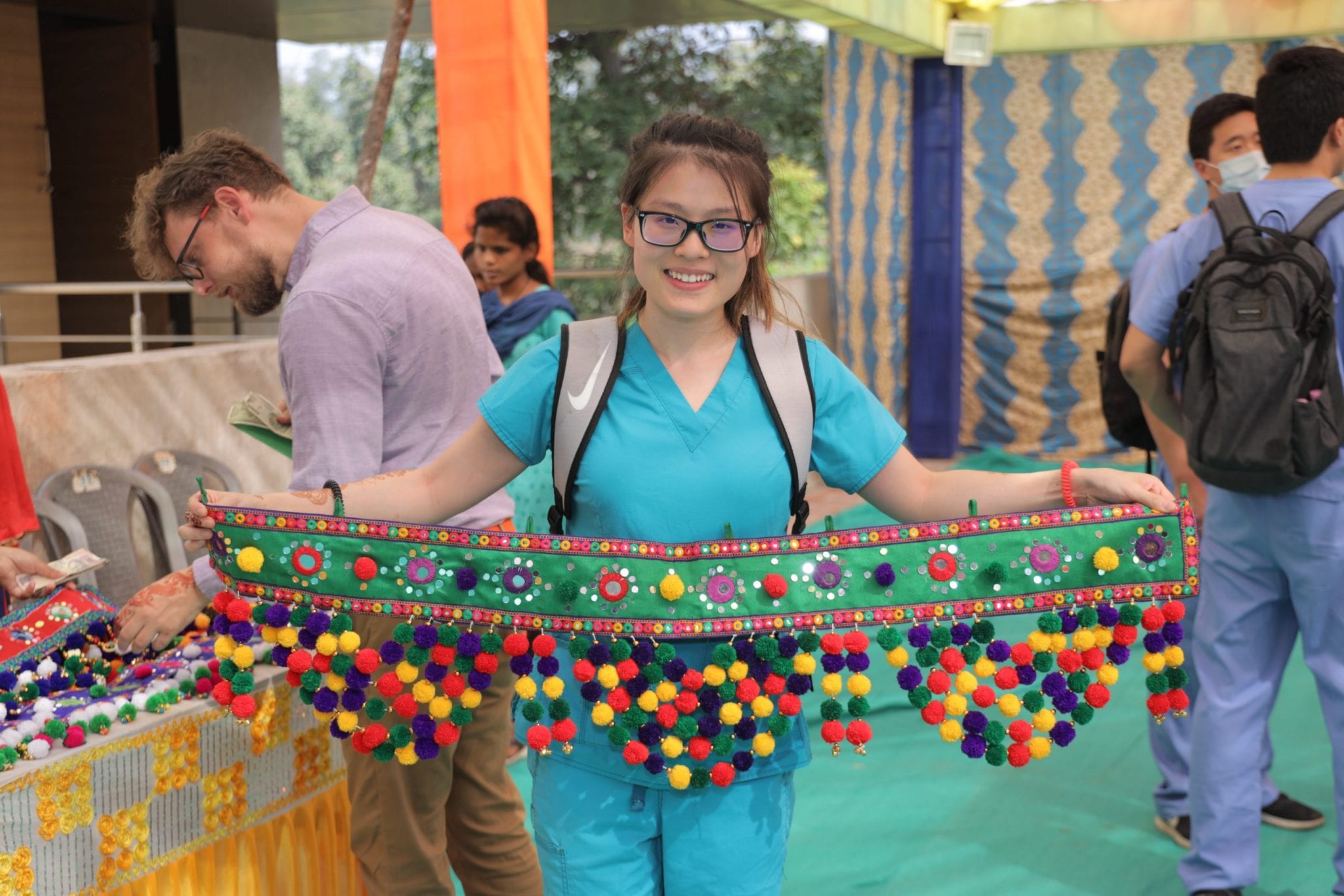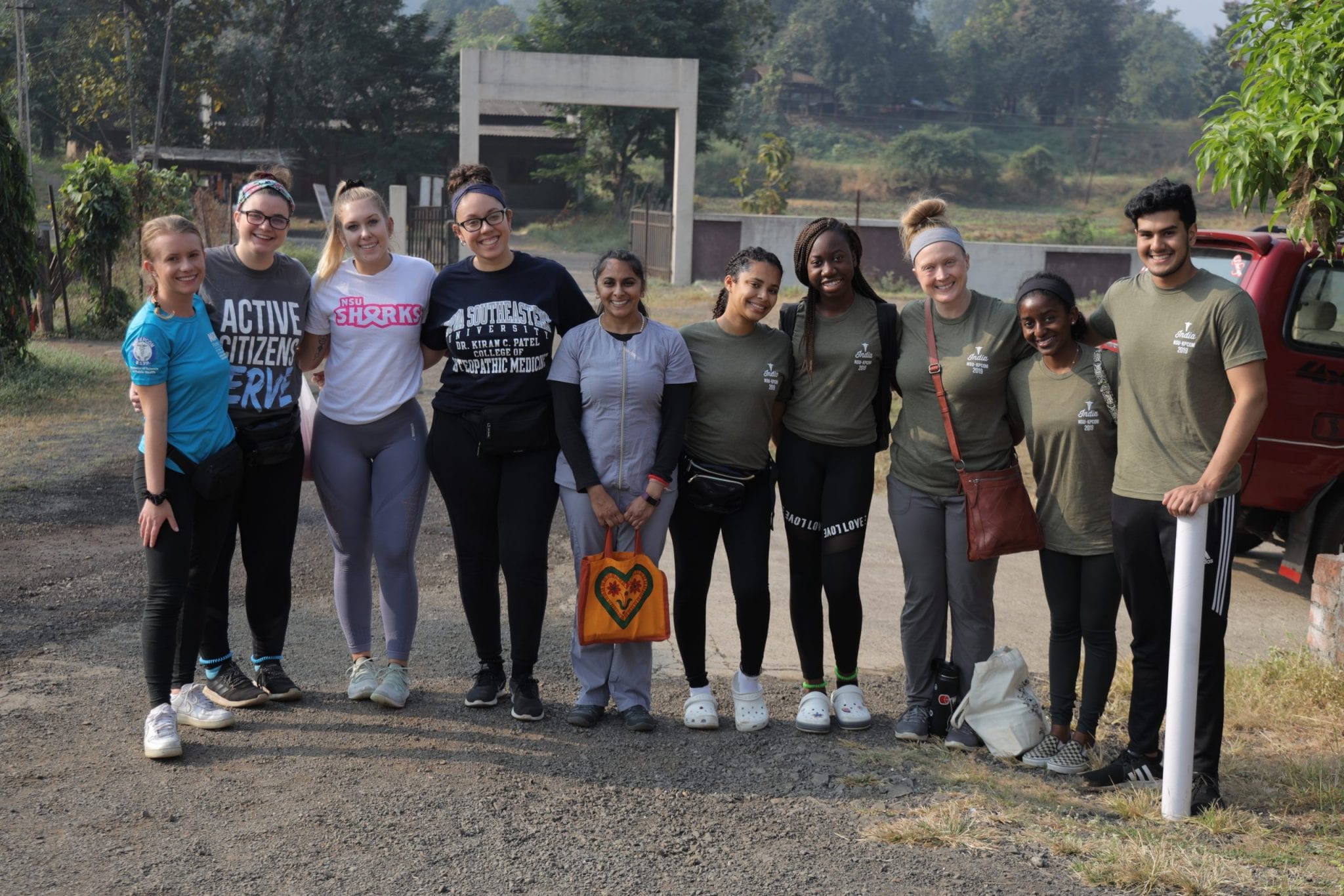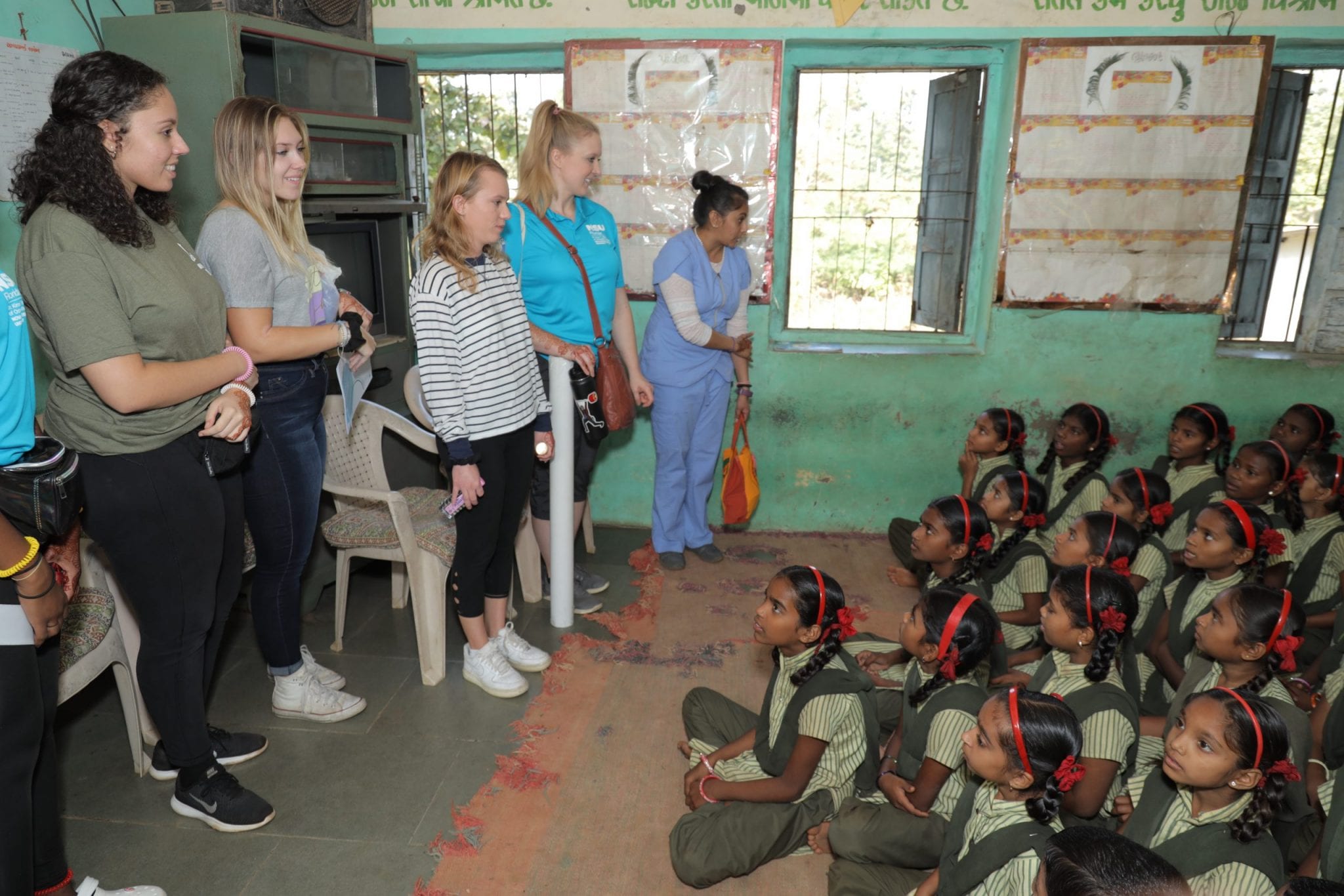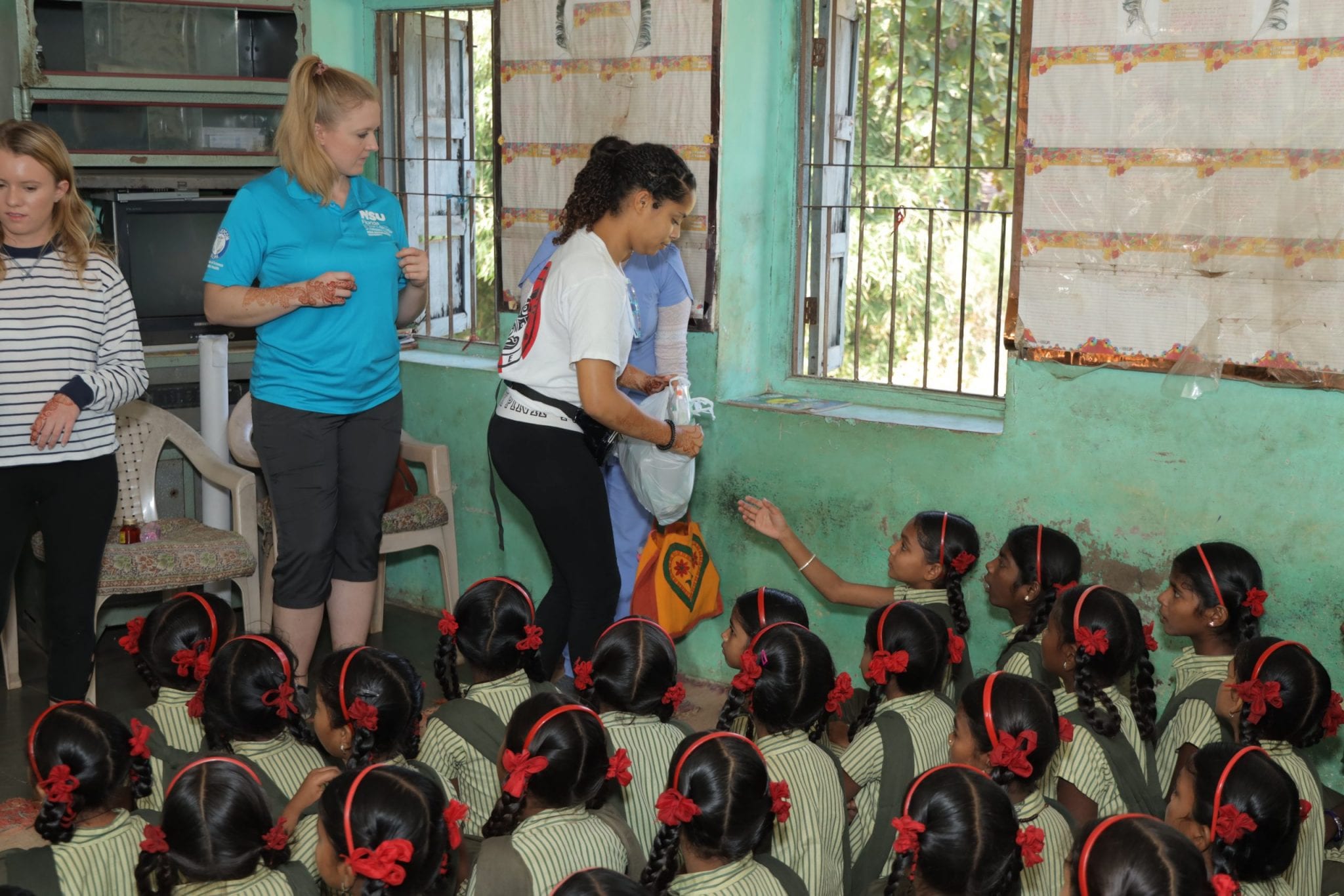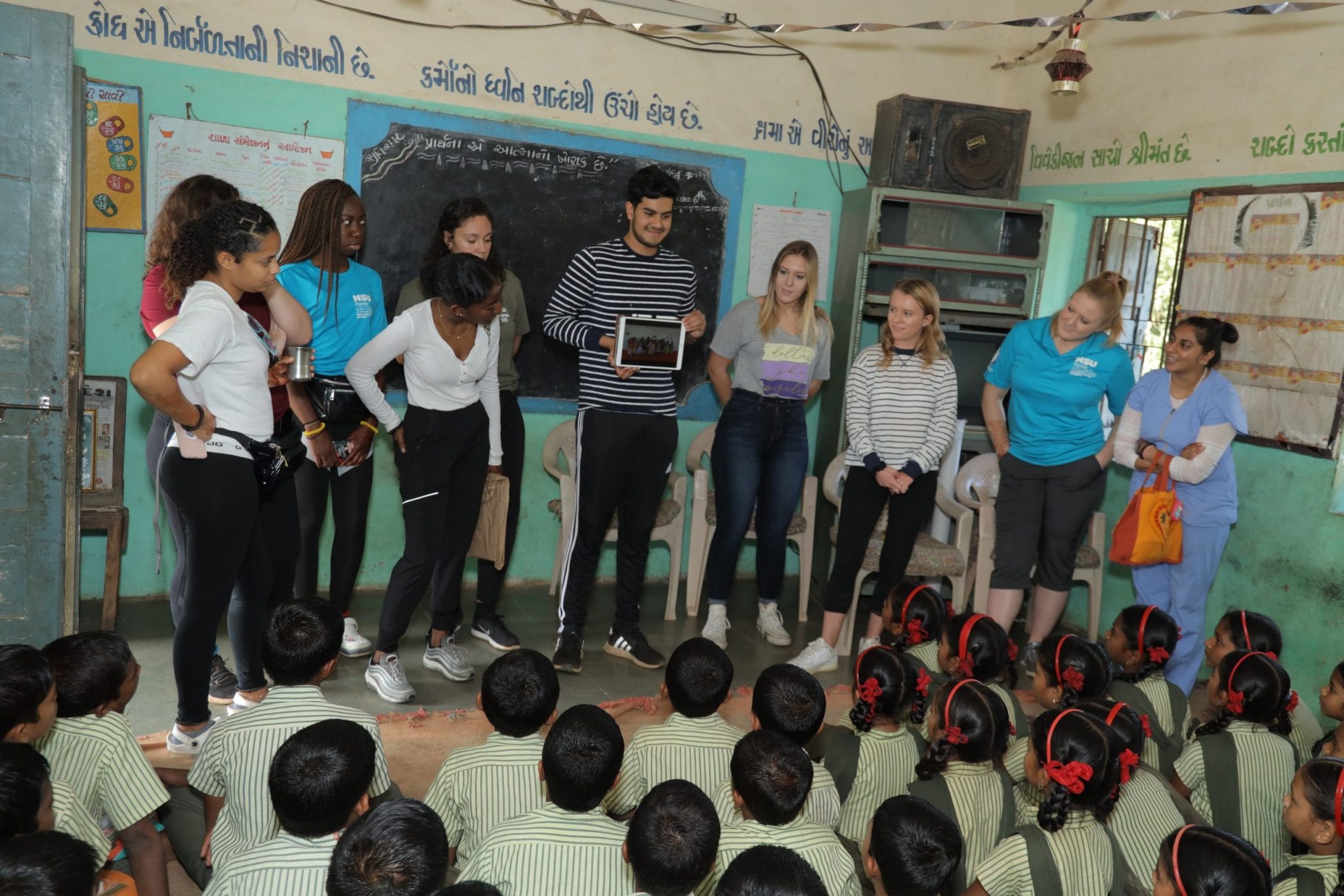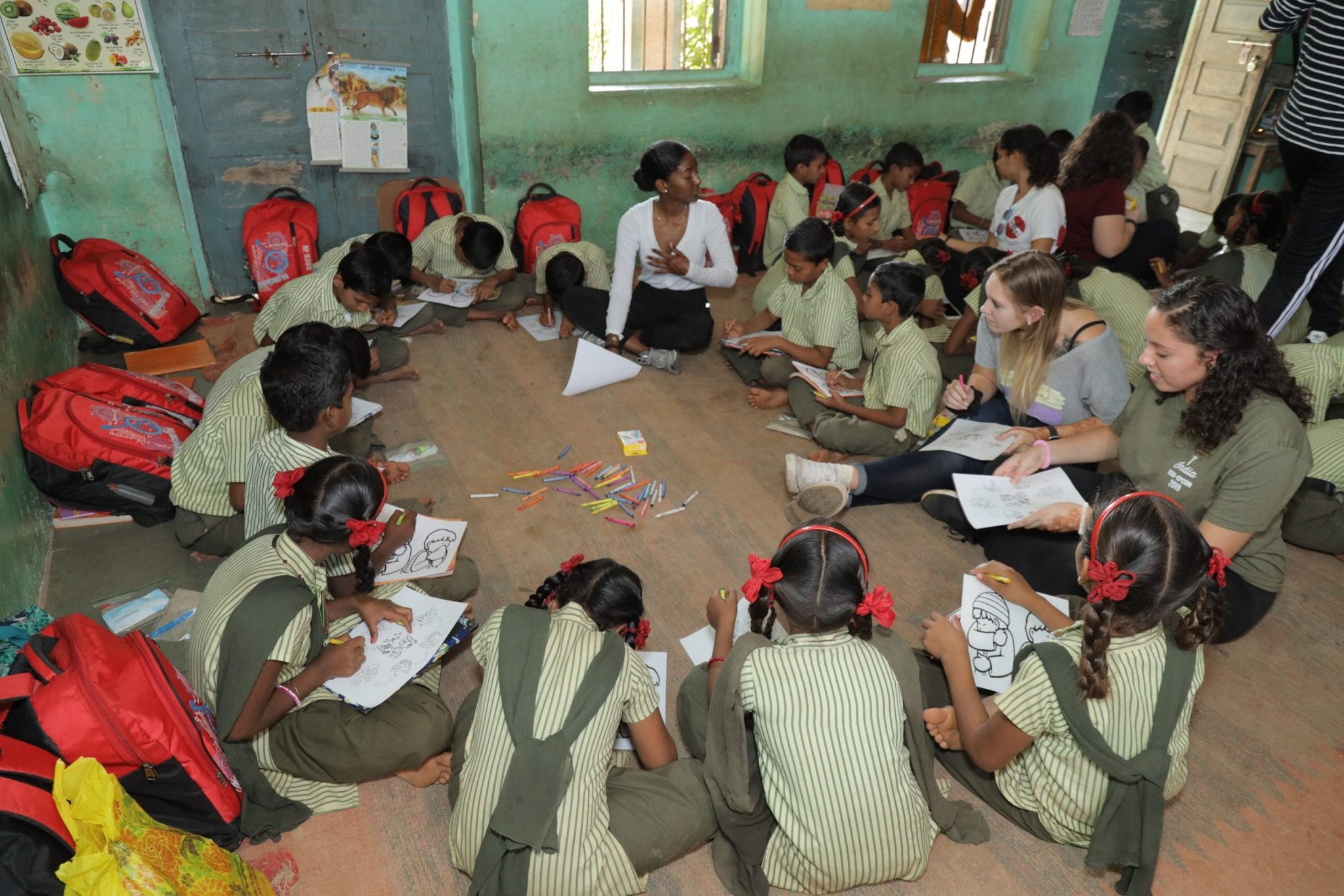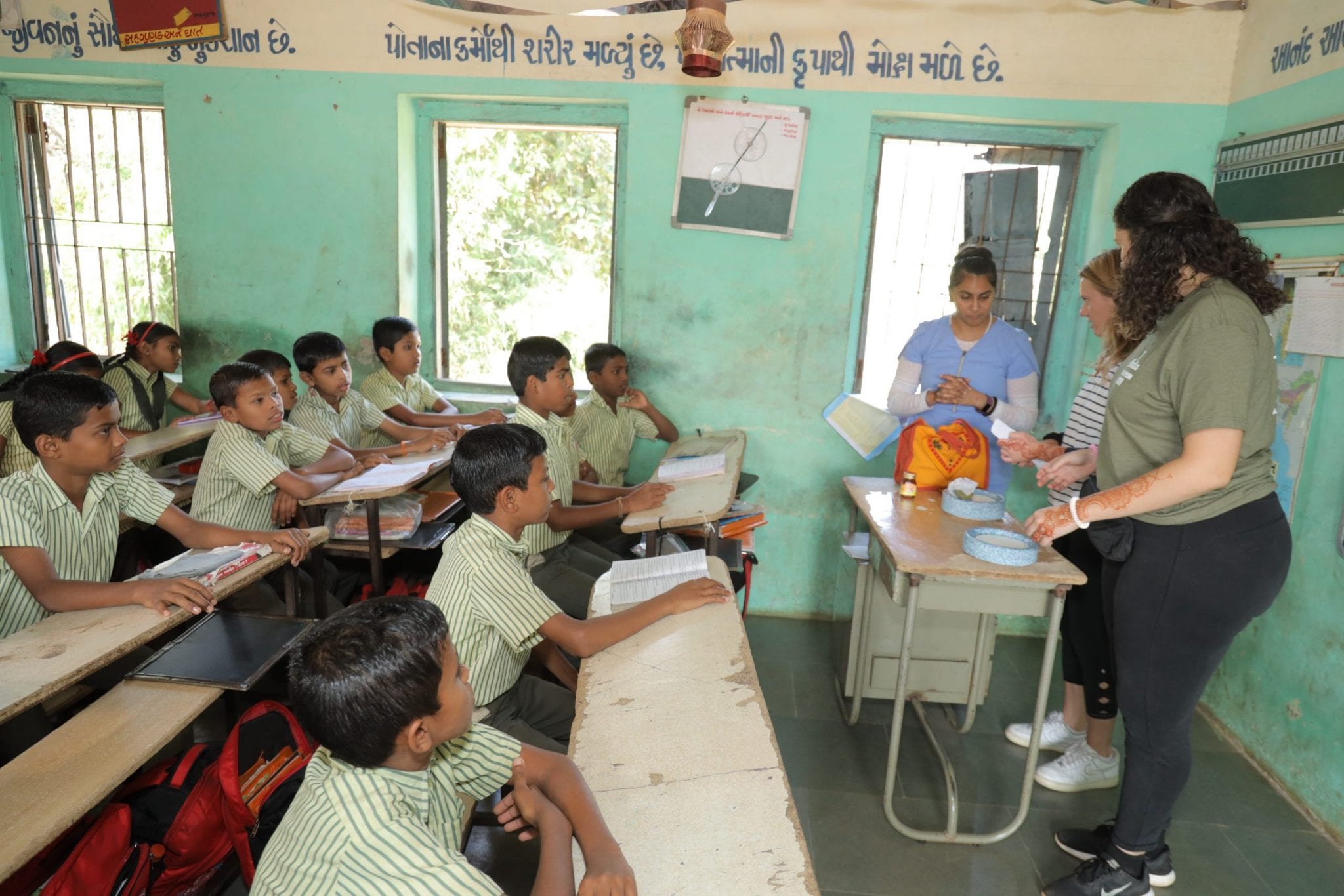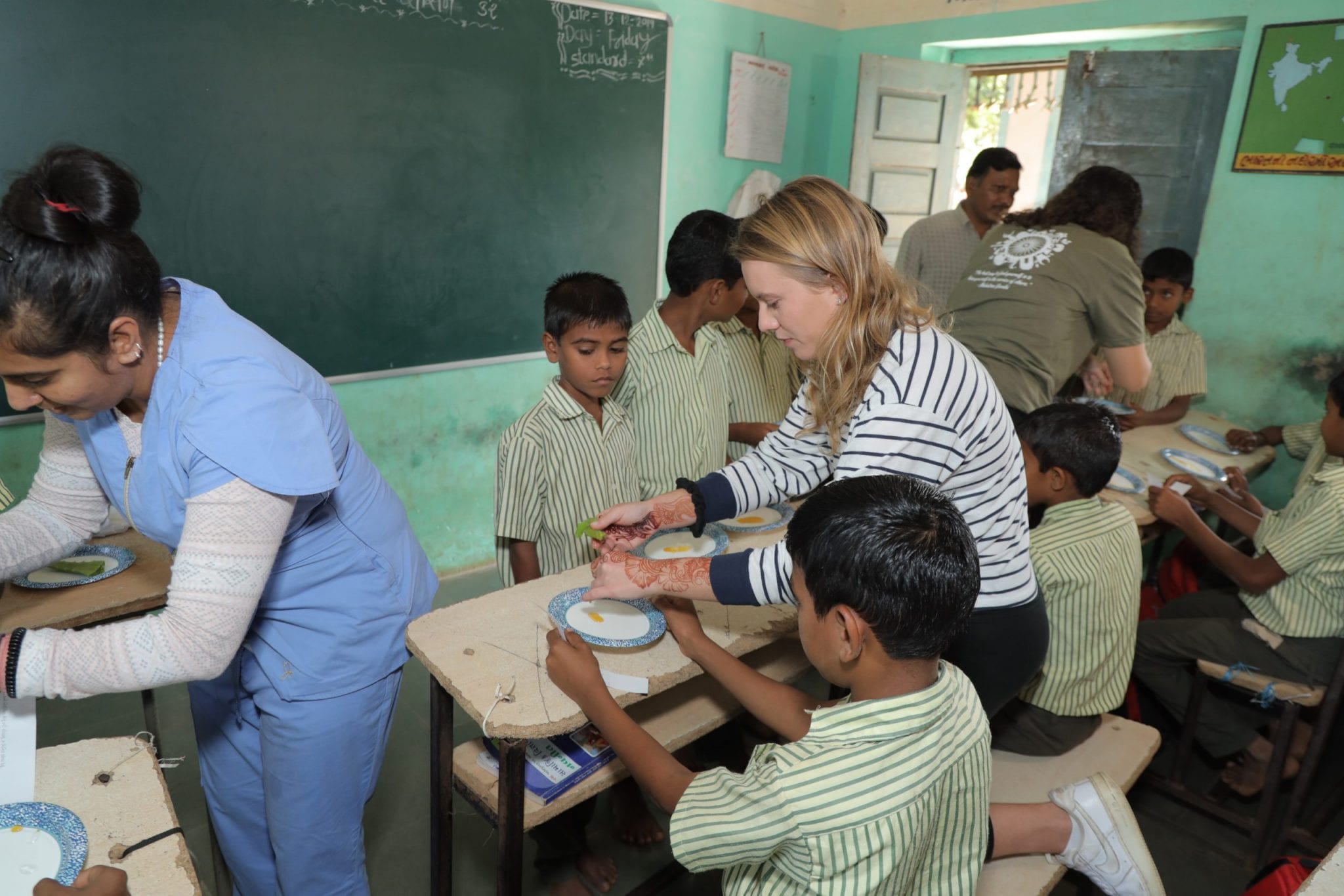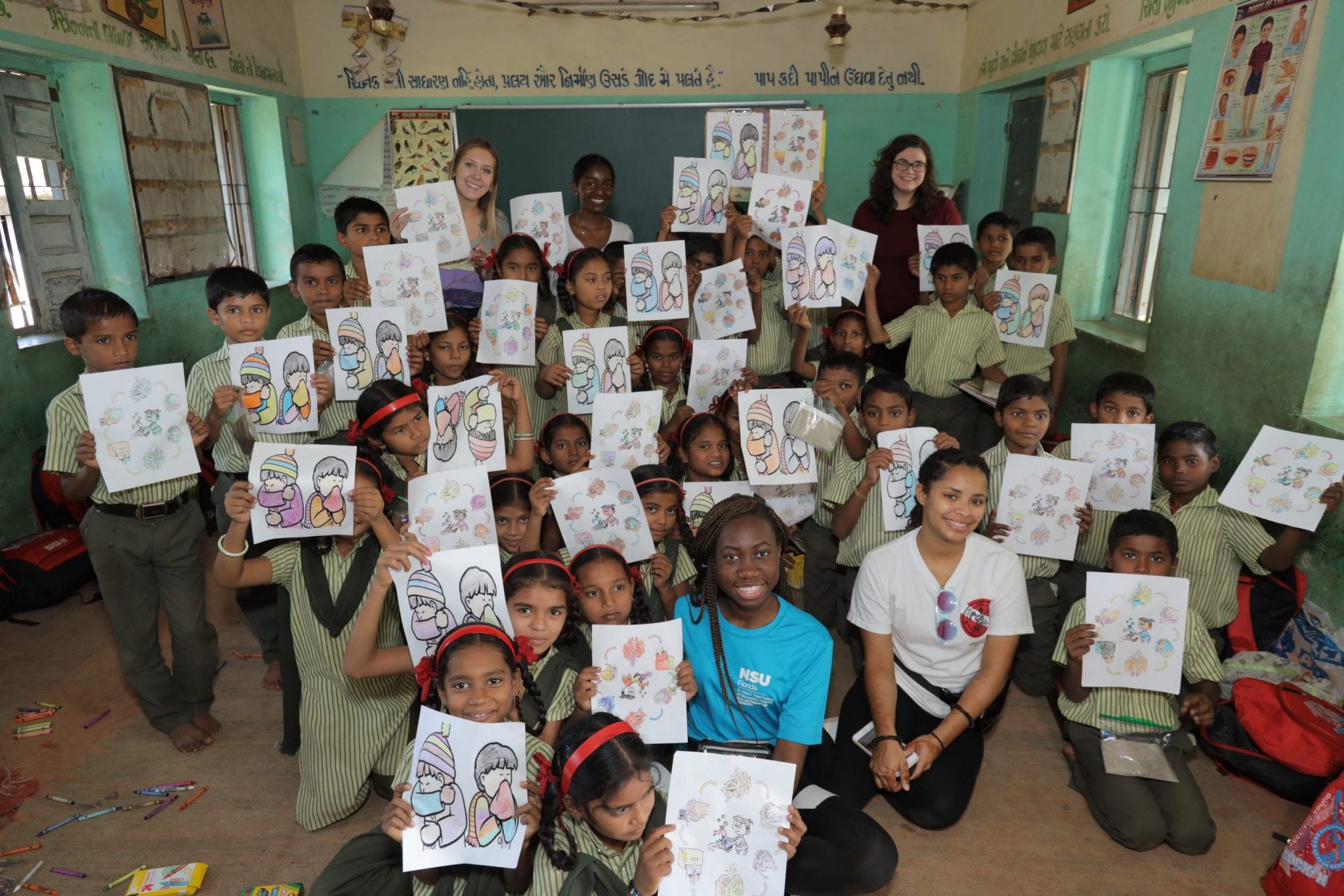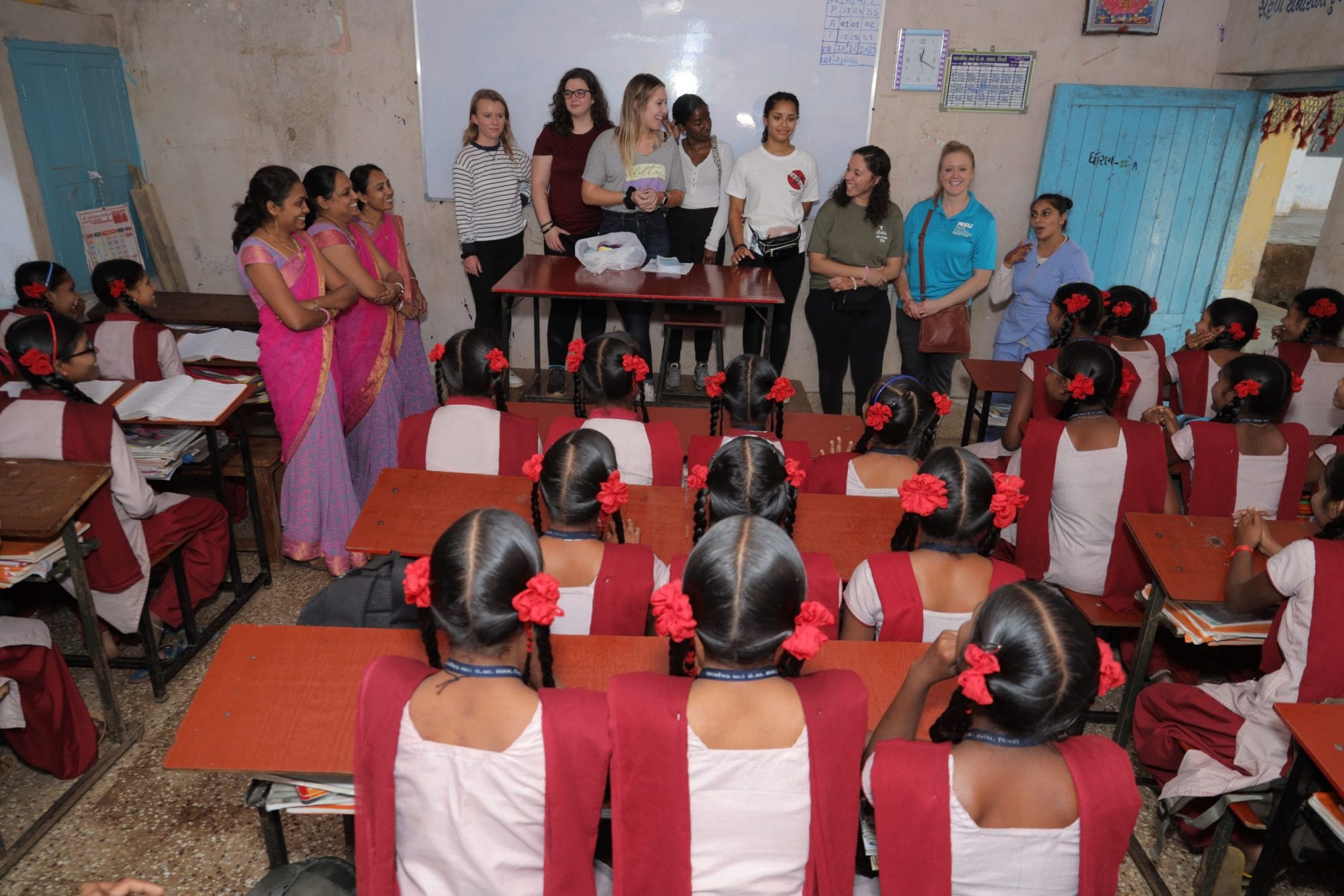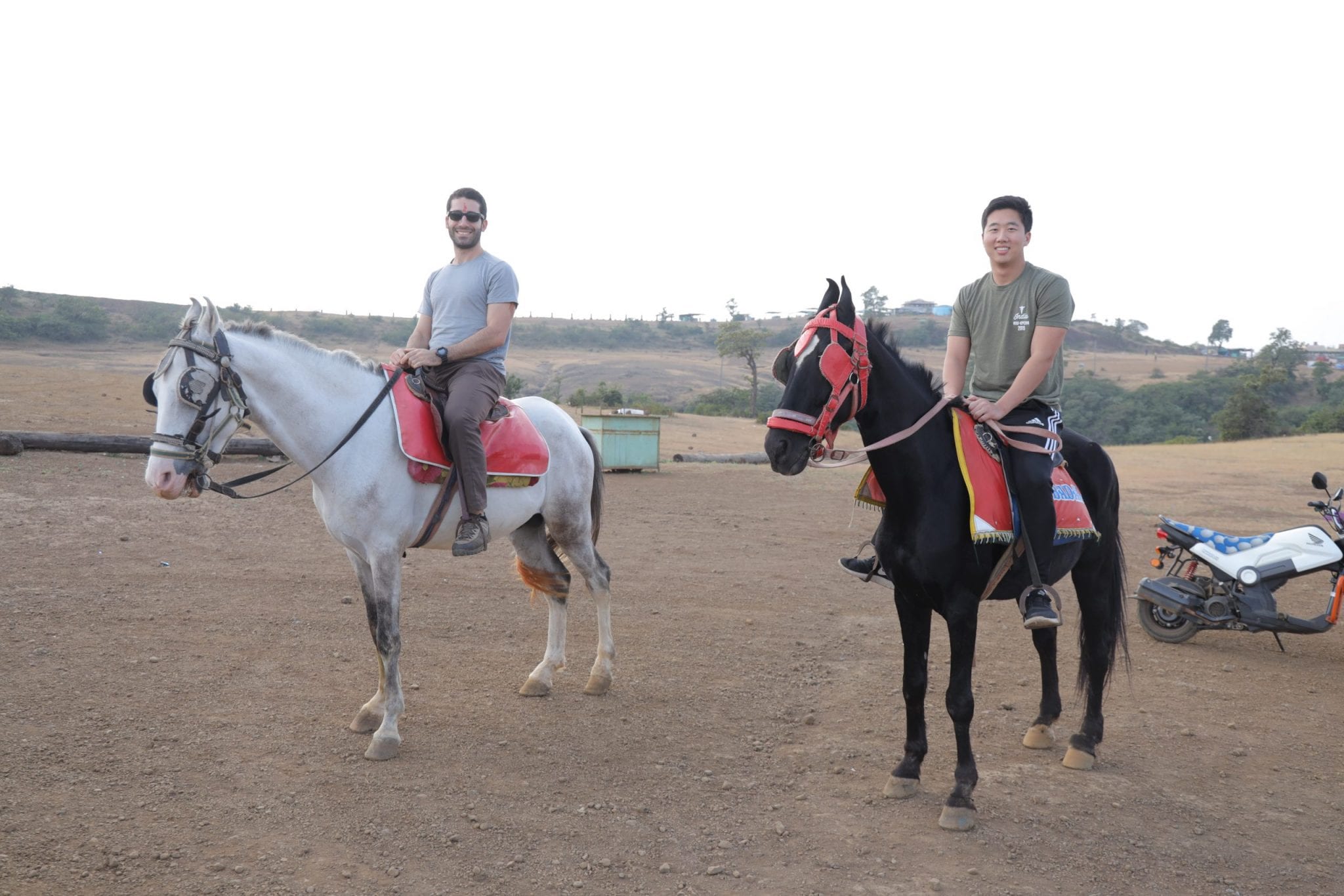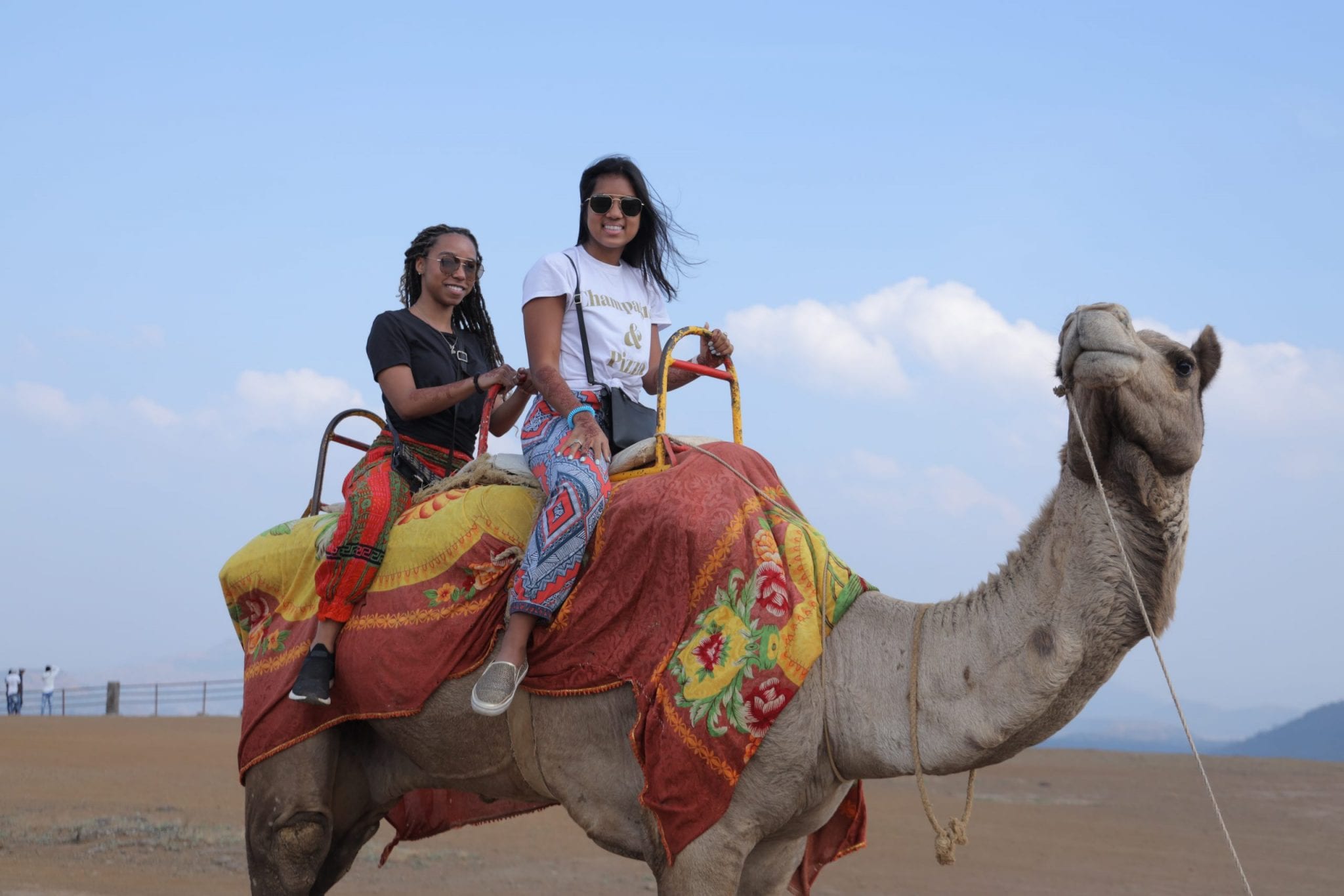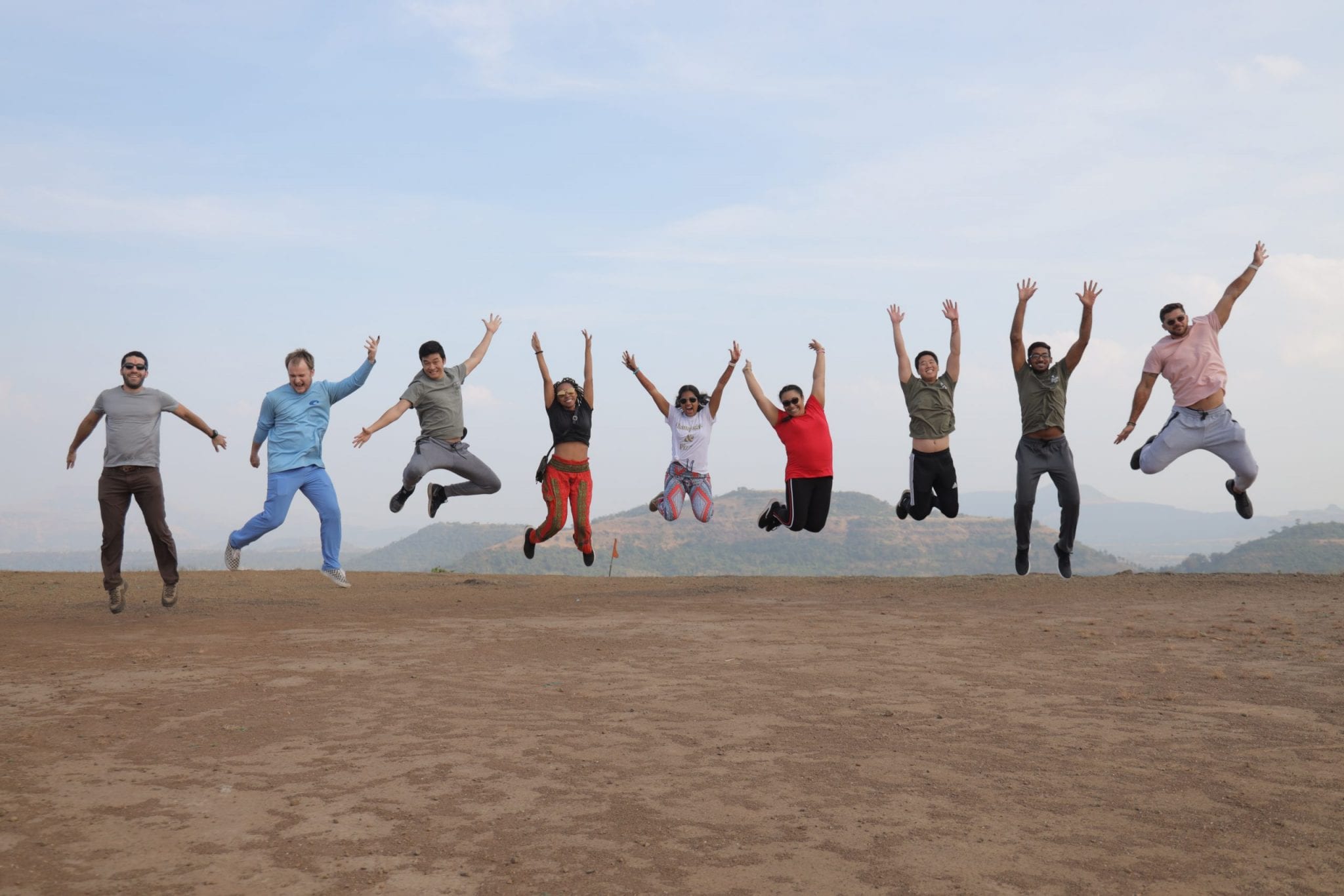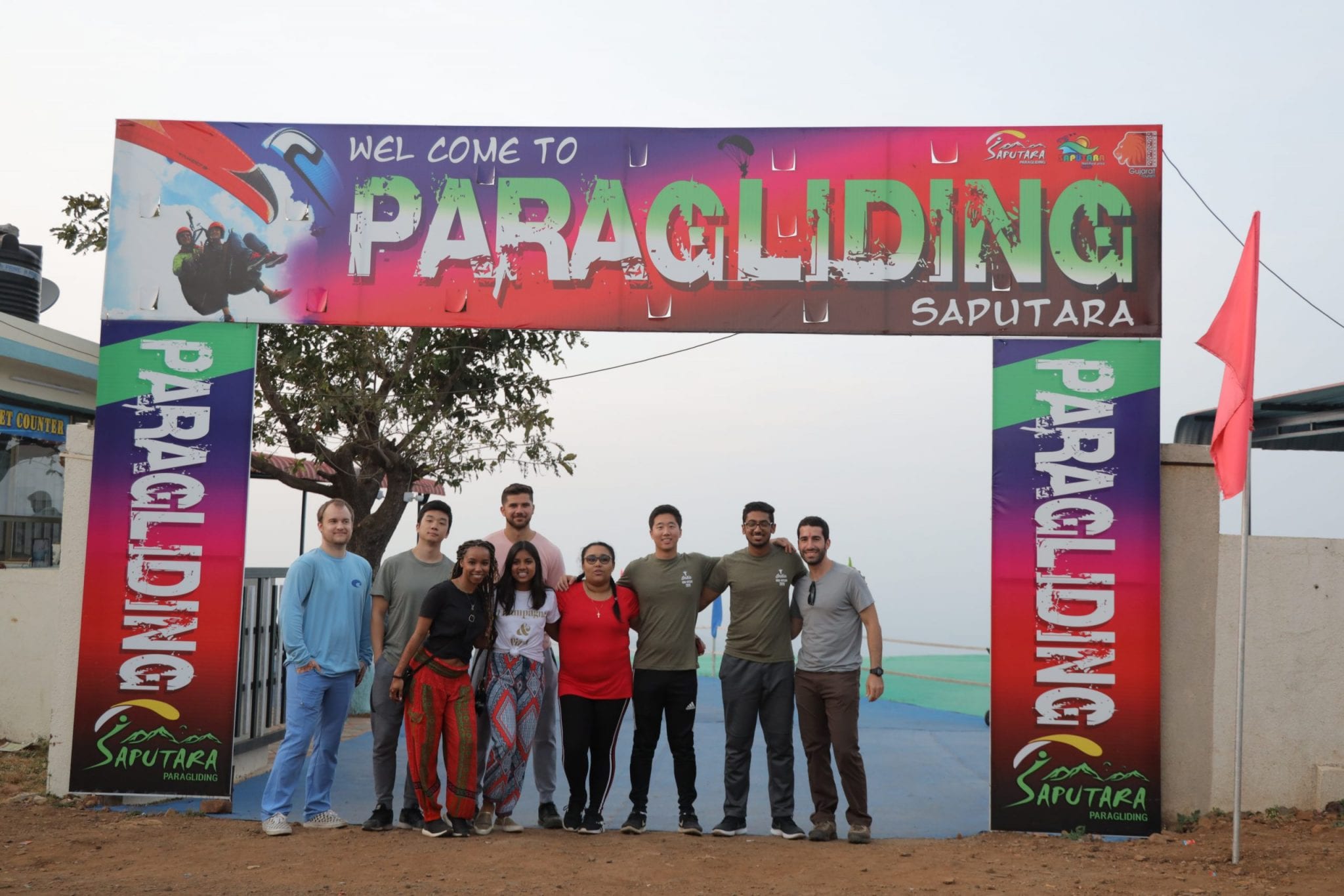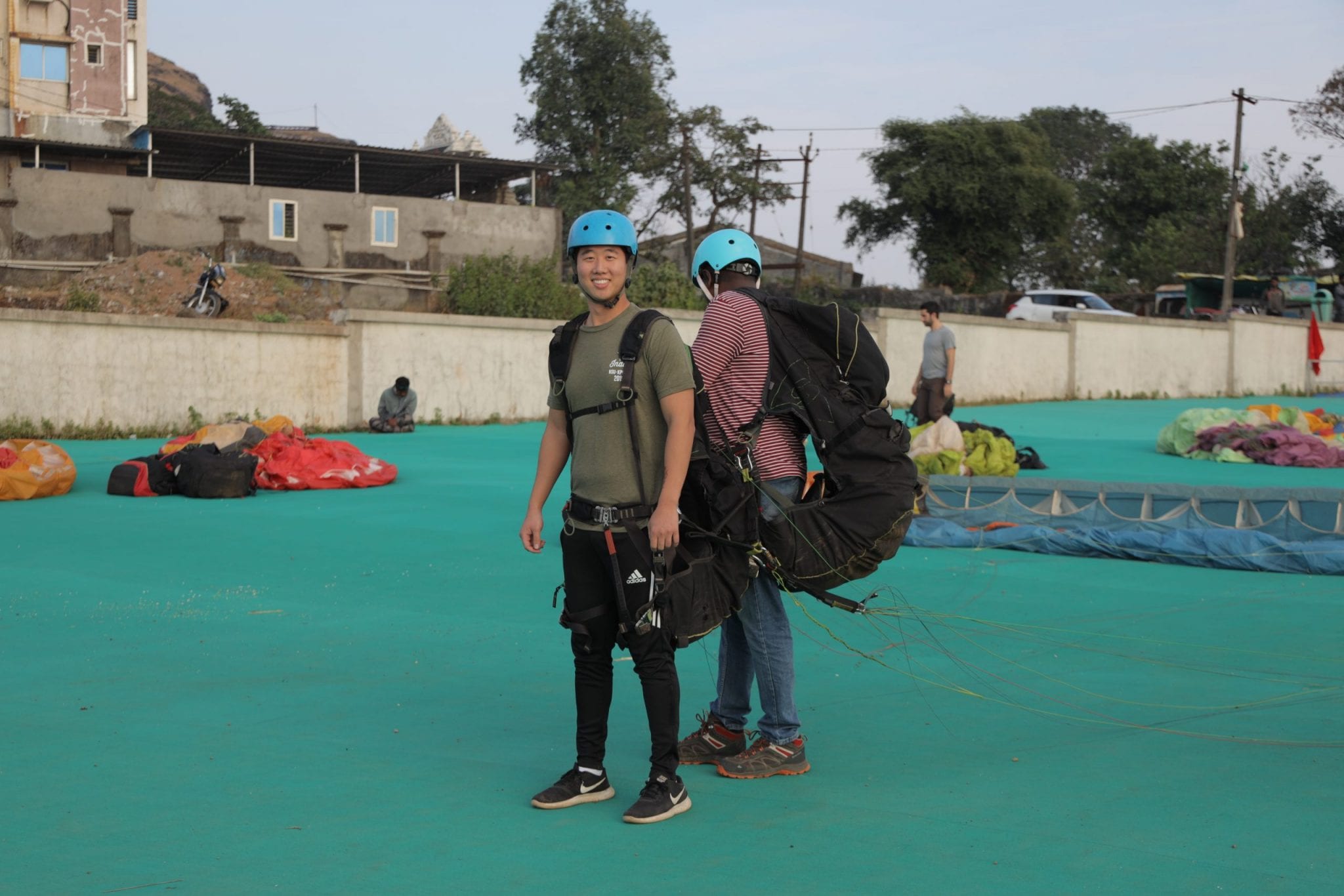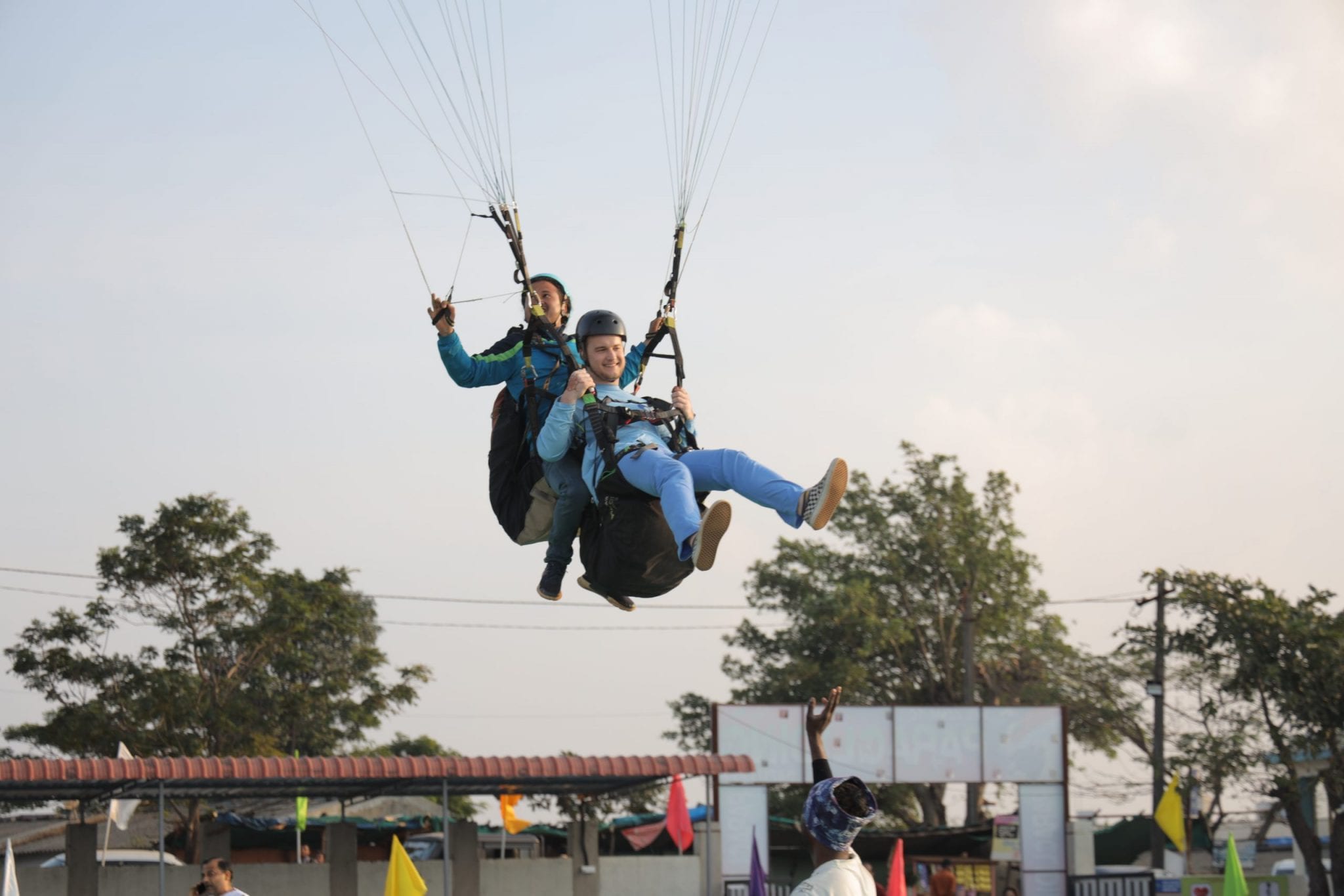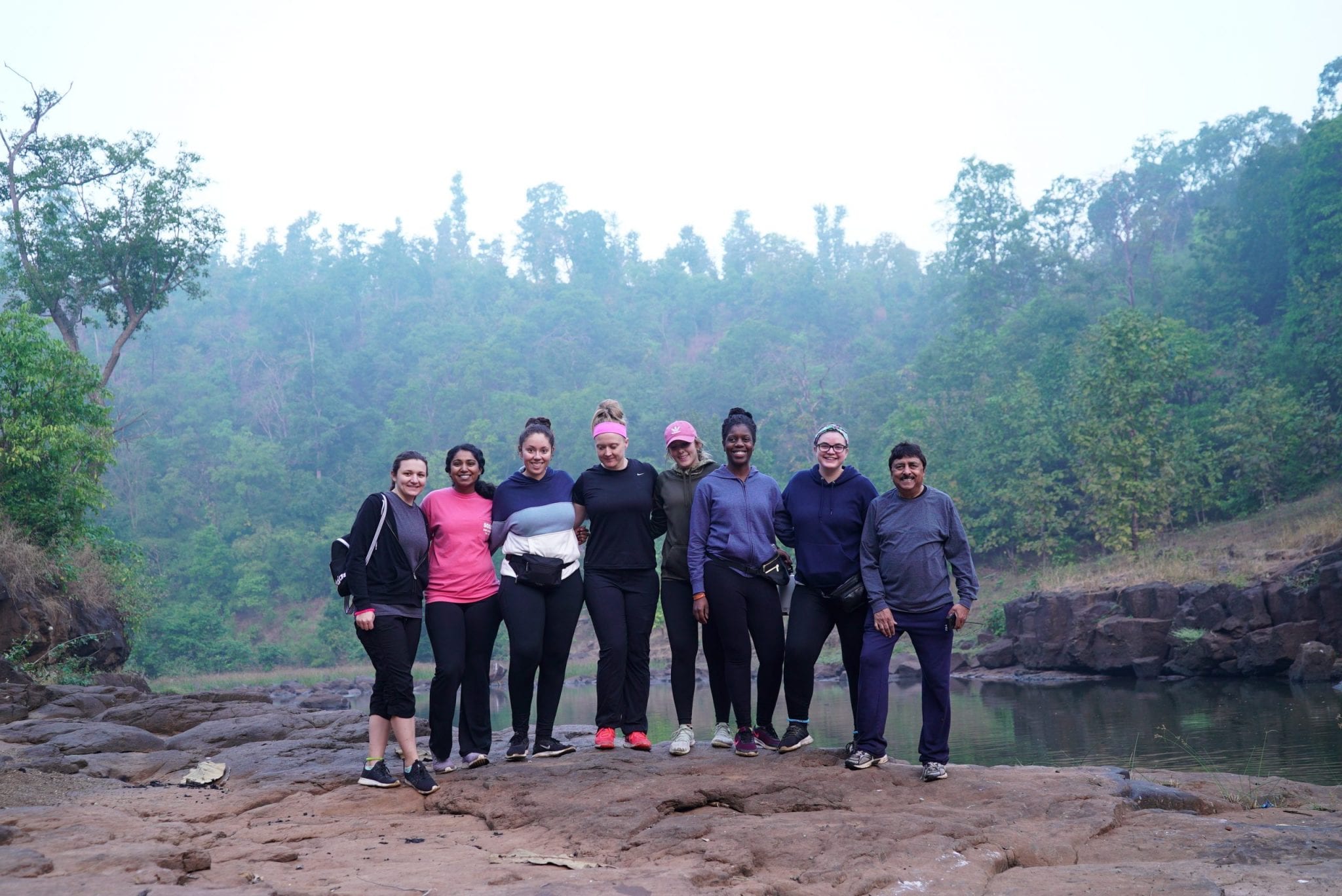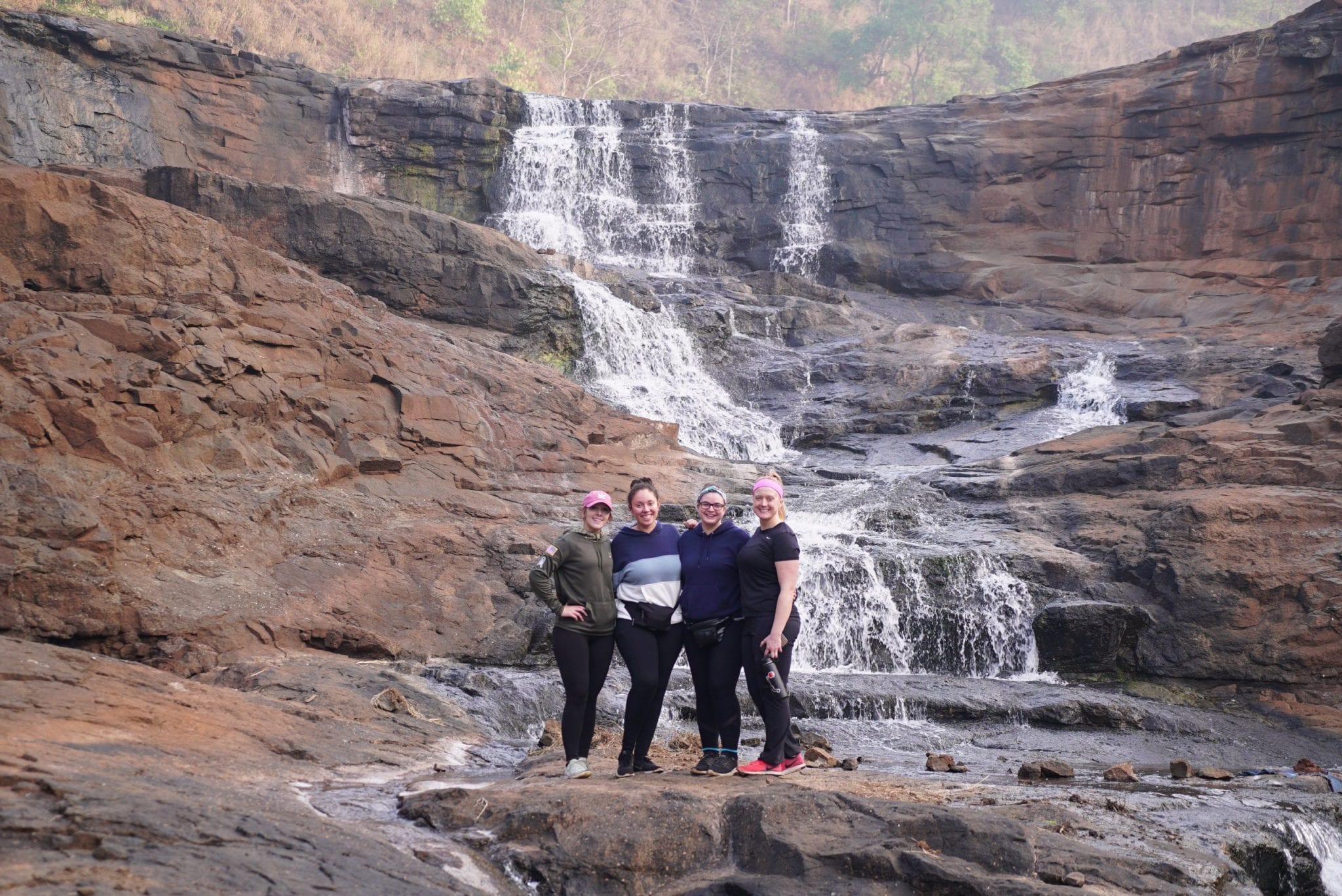 The 2019 Healthcare Camp was held between December 10th through the 17th. The medical team composed of 53 members including faculties, residents, interns, and medical students from NSU, Florida provided much needed medical care to over 1200 patients. The camp was organized by KJP Charitable Trust at the healthcare facility in Ahwa, Dang along with local doctors from nearby cities and the USA. Dr. Daniel Olsen was the group leader and Evelyn Martinez was the camp coordinator. All 60 members of the team stayed at the project site for the entire week in fully functional residential facilities.
Out of over 1200 patients, all were screened and some were transferred to local hospitals for surgical procedures. During the camp, follow up exams were accomplished for some 2018 camp patients including Sunil Chaudhari who had an operation on his jaw as well as young Sunil who received a life-saving amputation surgery for his leg. If you would like to learn more about those procedures, please go to Individual Healthcare Treatment.
Faculties and students from NSU School of Public Health were a noticeable presence and were active during the camp. They carried out a wide range of projects related to the healthcare needs of the tribal population, and they offered a variety of possible solutions. The results of their findings will be presented at NSU with very encouraging promises for future camps.
The members of the medical team had an extremely gratifying experience for their much-needed help to the many needy patients in the area. All the patients appreciated the team's sincere interest in understanding their healthcare needs and the compassion they rendered to all. The team also had the unique opportunity to be present during a visit from honorable health minister of state Shri Kumar Kunani which was greatly appreciated by the entire medical team and the trustees of the KJP Charitable Trust.
In addition to meeting the healthcare needs of the Dang community, the team members were also able to enjoy other activities. These incredible experiences included hiking, yoga, paragliding, camel rides, as well as the opportunity to explore the city of Mumbai. The entire team was excited to experience a new culture and learn more about the community they were there to serve.